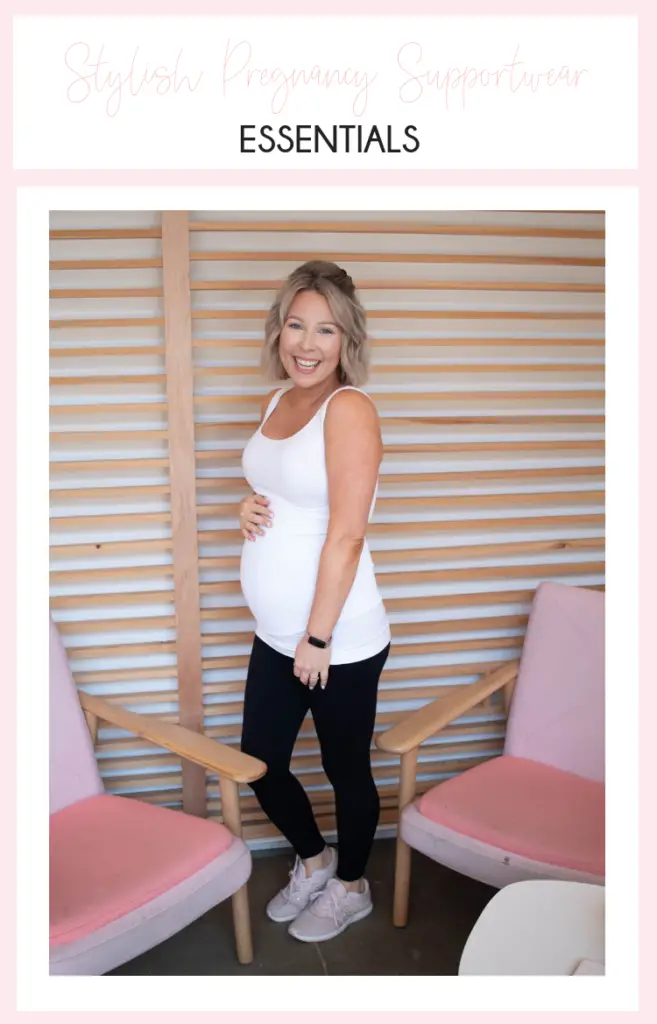 I've had my eye on the BLANQI tank and leggings since early June when I first learned about the brand from a girl at my nail salon. Only a few weeks ahead of me in her pregnancy, she swore by the tank for comfort and support. Finding quality supportwear during pregnancy is tough and BLANQI does not disappoint.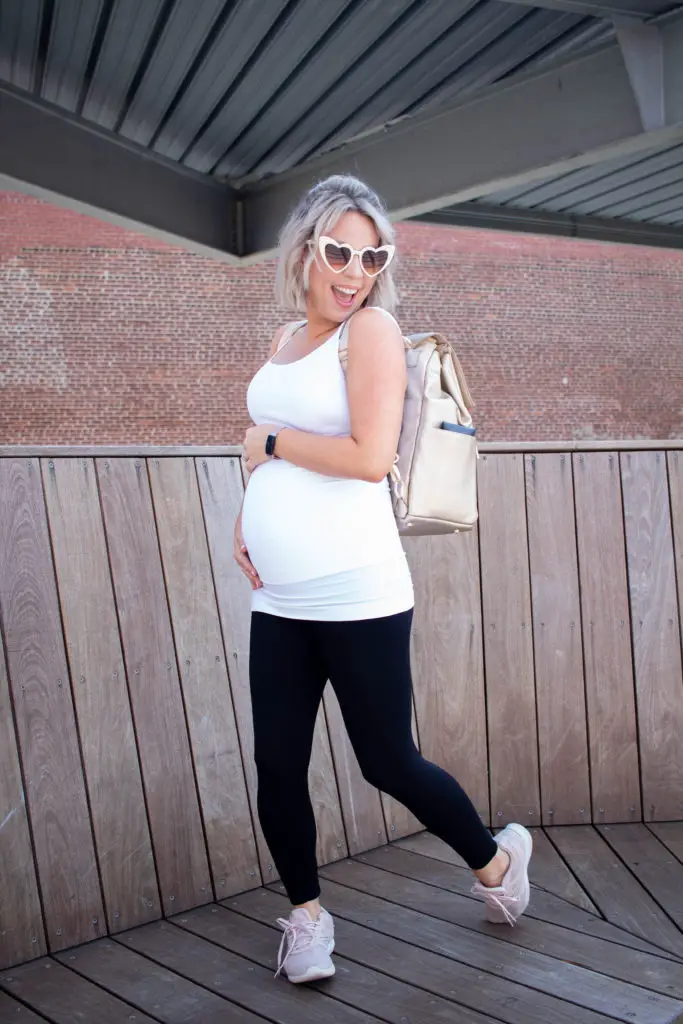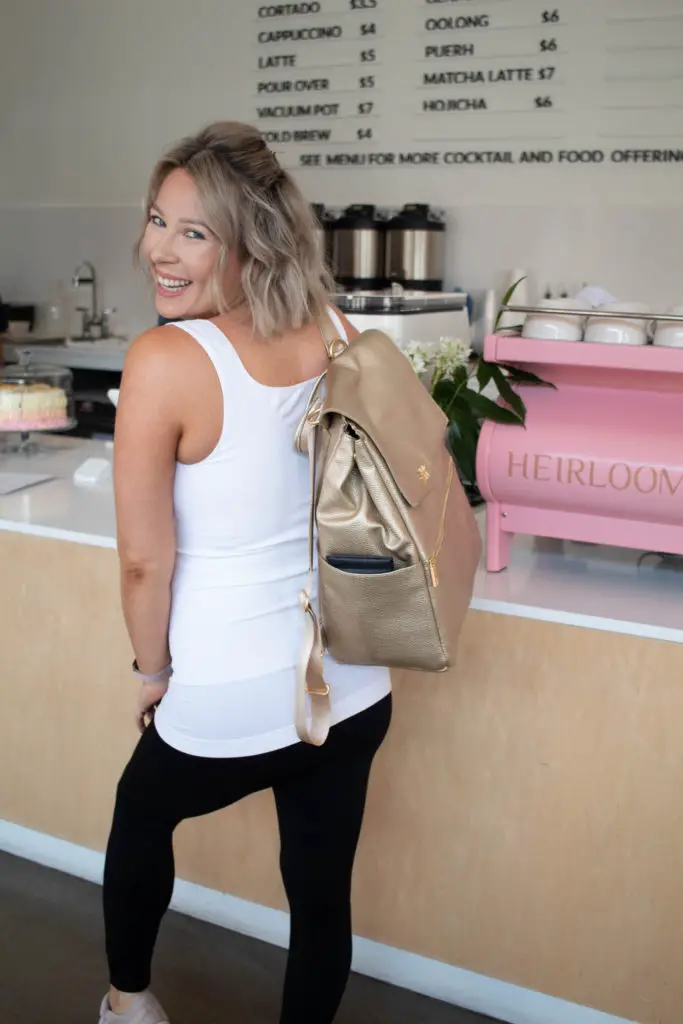 After hearing more rave reviews from fellow pregnant babes, I knew I needed the BLANQI tank and leggings in my life, but the price tag held me back. $72 for a tank really? The leggings I get, but when I tried on the tank I realized it's not just a basic tank top. The fabric is designed with comfort and support specifically for pregnancy in mind. I wore the leggings and tank all day last weekend and had NO back pain, a first in months.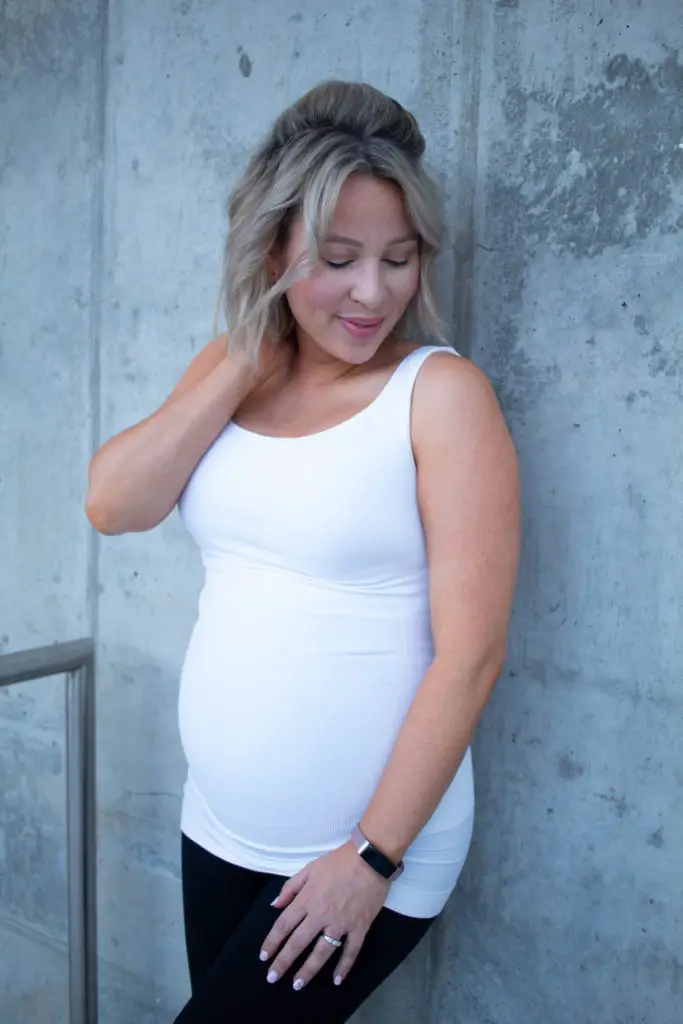 BLANQI Tank: How Does it Work?
Invisible built-in belly support band alleviates heaviness and decreases pressure on the pelvic floor to ease abdominal and round ligament pain and leave you feeling snug and secure.
Varying degrees of compression create targeted support whilst the flexible belly panel expands with you for the perfect balance between support and comfort.
X-shaped reinforcement eases back ache while encouraging proper posture keeping you motivated and energized.
Breathable fabric wicks away moisture to keep you cool, and dry and prevents overheating.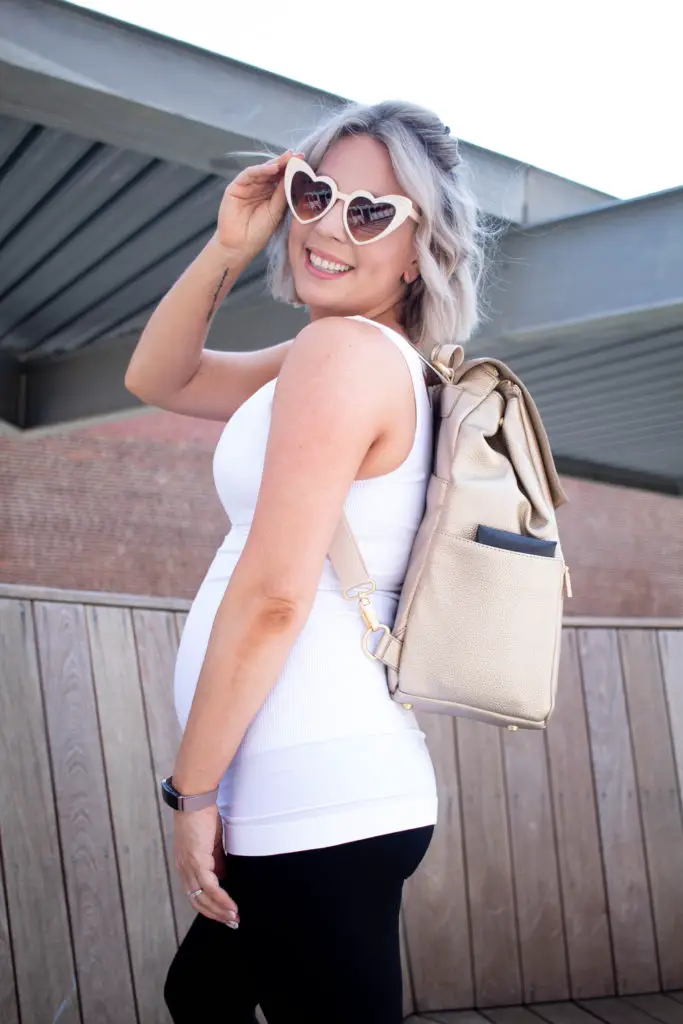 So what about the BLANQI leggings? They are the first pair I have worn during my pregnancy that fit smoothly to my belly AND stay up all day without me having to pull on them. That alone is worth all the $$$ to me.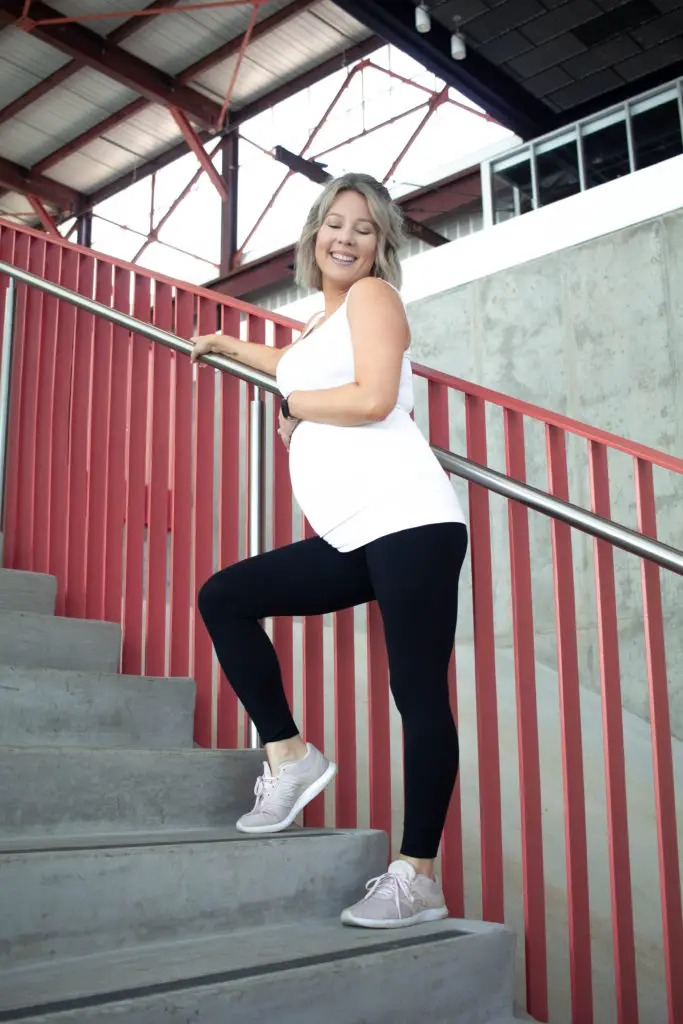 BLANQI Leggings: How Does it Work?
Full coverage, over-the-belly support with built-in anchor to lift and redistribute weight.
Super stretchy belly panel expands with you all the way to D-day.
Light all-over compression smooths out all those extra lumps and bumps that expectant bodies get.
X-shaped back support reduces lower back pressure.
Breathable, lightweight, moisture-wicking fabric prevents over heating and keeps you dry and comfortable.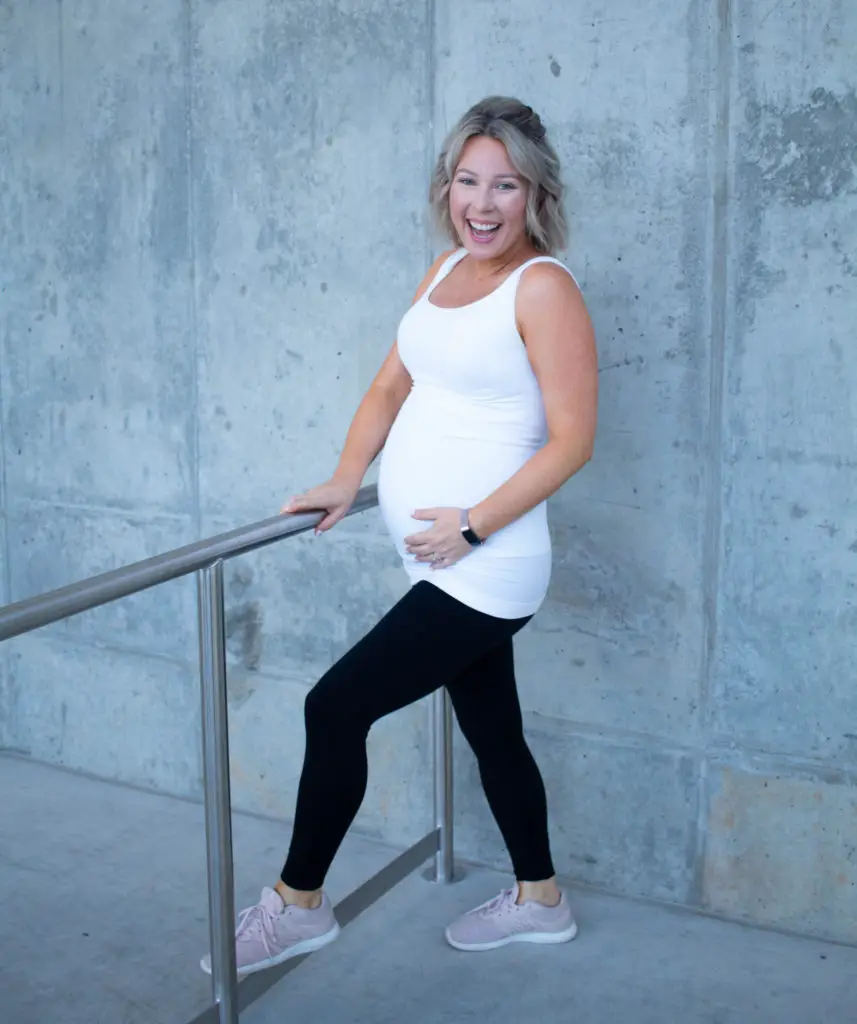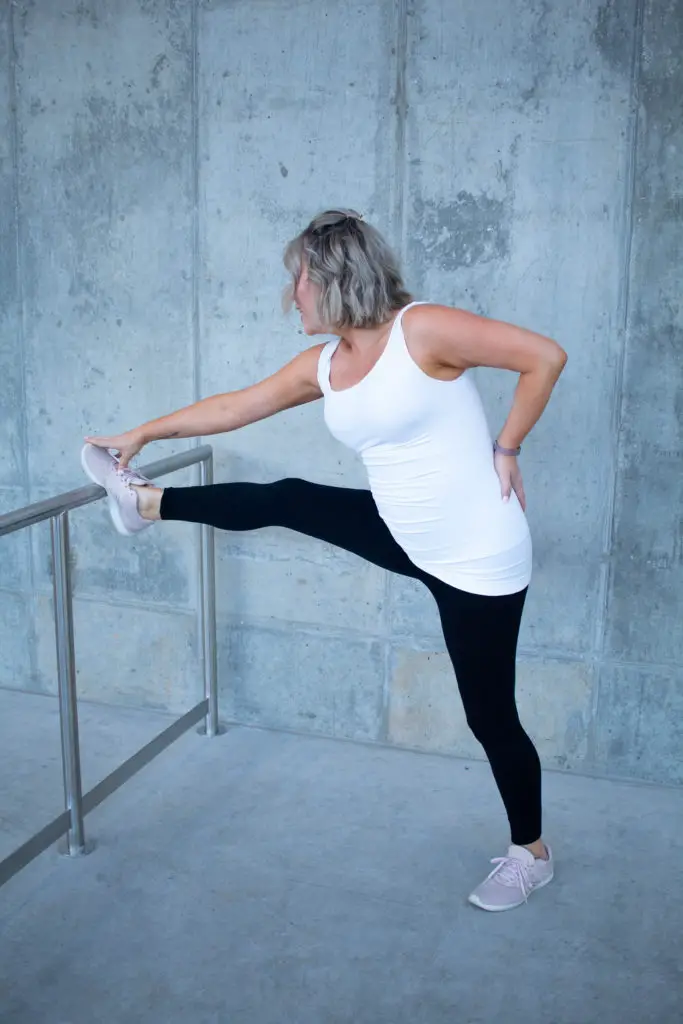 For our photoshoot, I loved wearing the set in both a coffee shop and outside hopping around and pretending to exercise haha! I also wore the leggings to travel and they were SO dang comfy on the plane and never rode down on my belly.
During our shoot I also tested out my Freshly Picked Diaper bag. I used it as my laptop bag and purse and I LOVE it. It is pricey but the space and organization is phenomenal and it's comfortable to wear all around town. It can be worn as a backpack, hooked on a stroller or as a crossbody. I got mine on sale for 40% off a few weeks ago so keep an eye on your favorite big-name pregnant bloggers for a potential discount.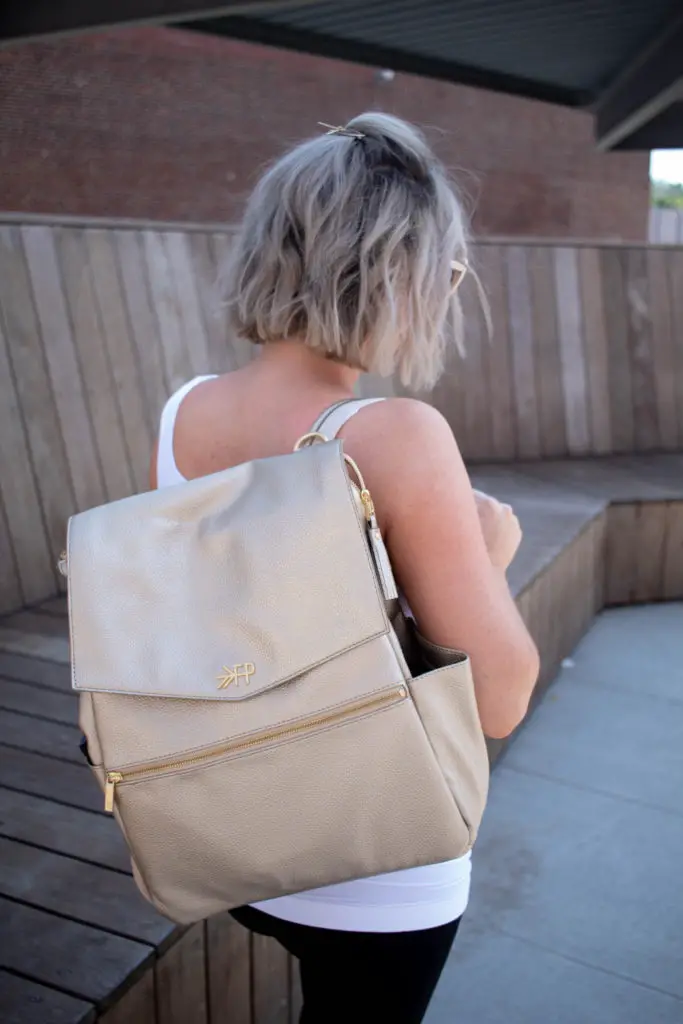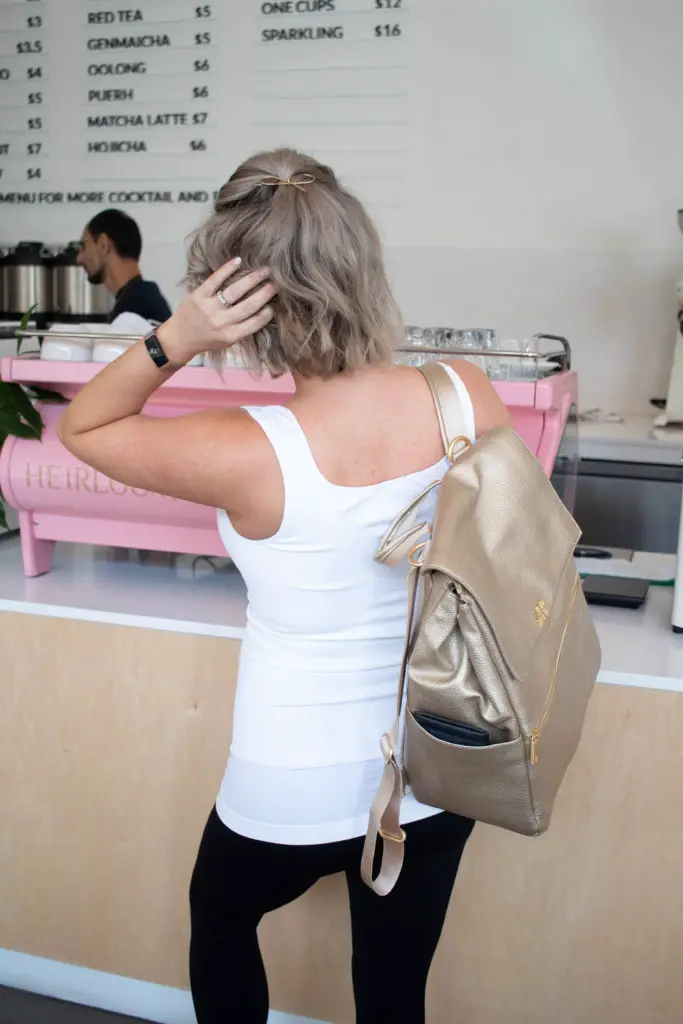 I cannot say enough about BLANQI both in terms of comfort and style. I want to stock my closet with their pregnancy and postpartum pieces and plan to live in them for the next 6 months.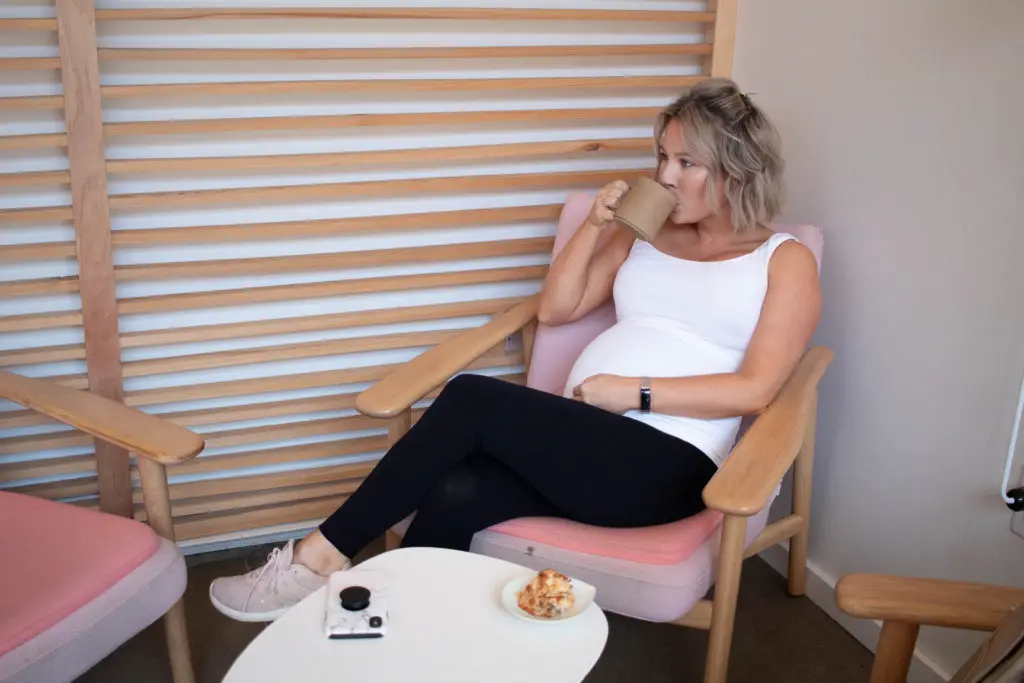 Once fall hits, I do plan on pairing the leggings with tunics and dresses for work and weekend looks too so stay tuned.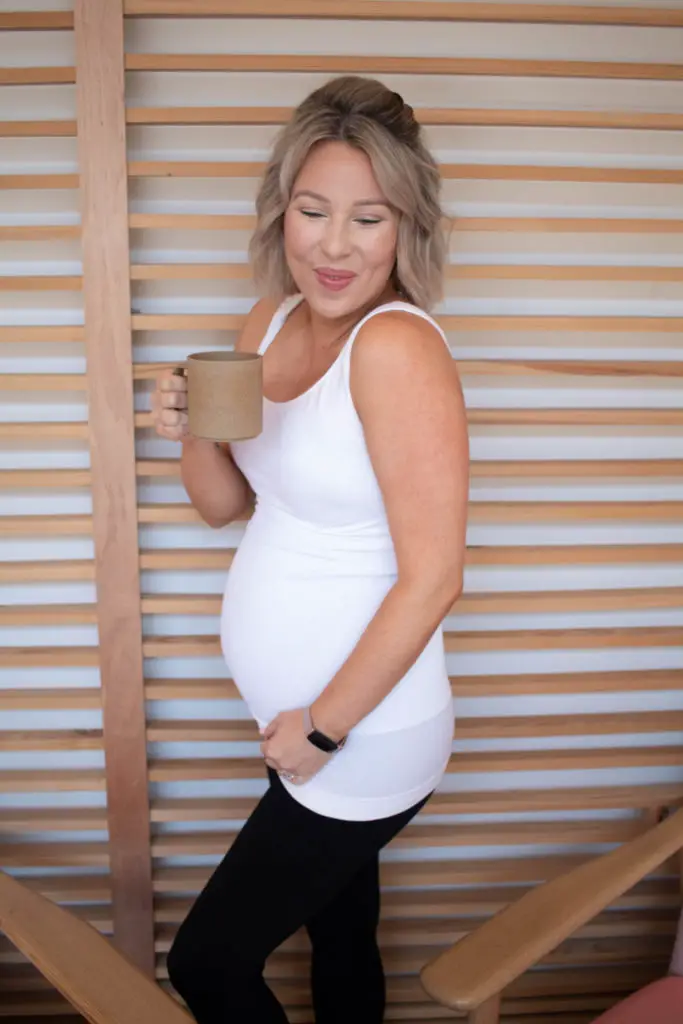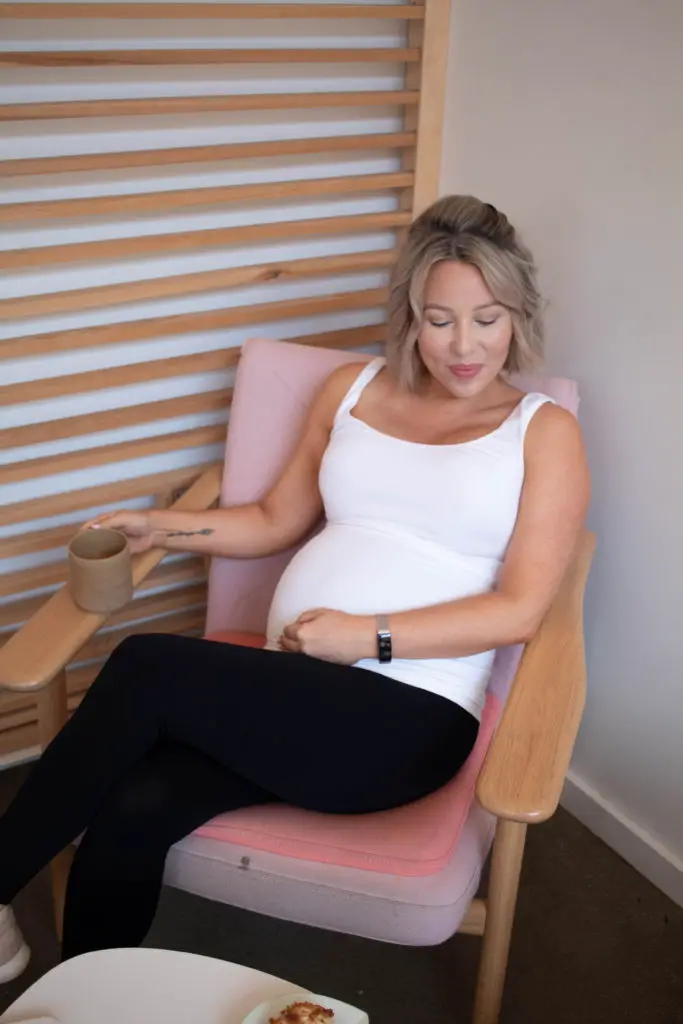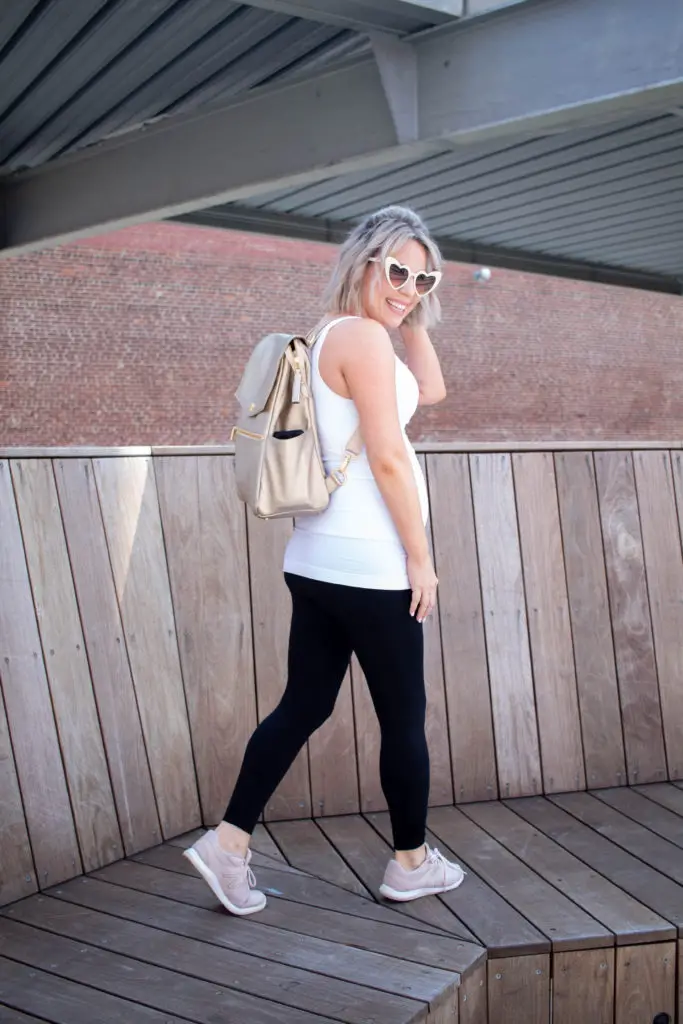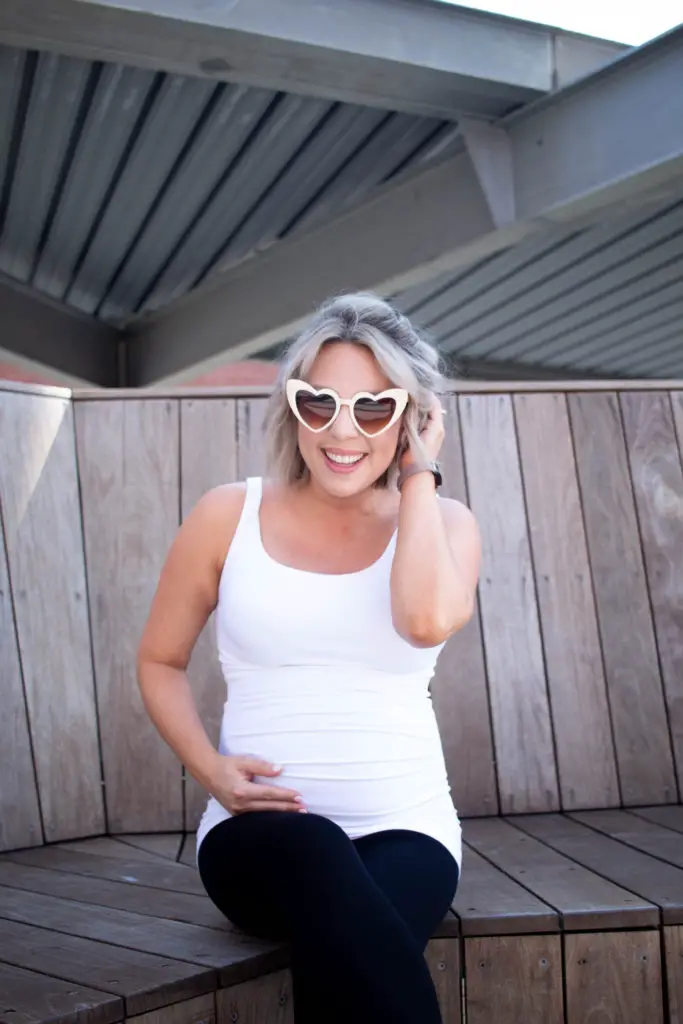 While these items were gifted to me in a partnership (I pursued), BLANQI is running an amazing sale: 40% OFF Aug 22nd-31st on the maternity tank, maternity leggings and postpartum leggings using code "SUPPORT40" SALE LINK. I am definitely ordering the tank in black, and snagging those postpartum leggings as well.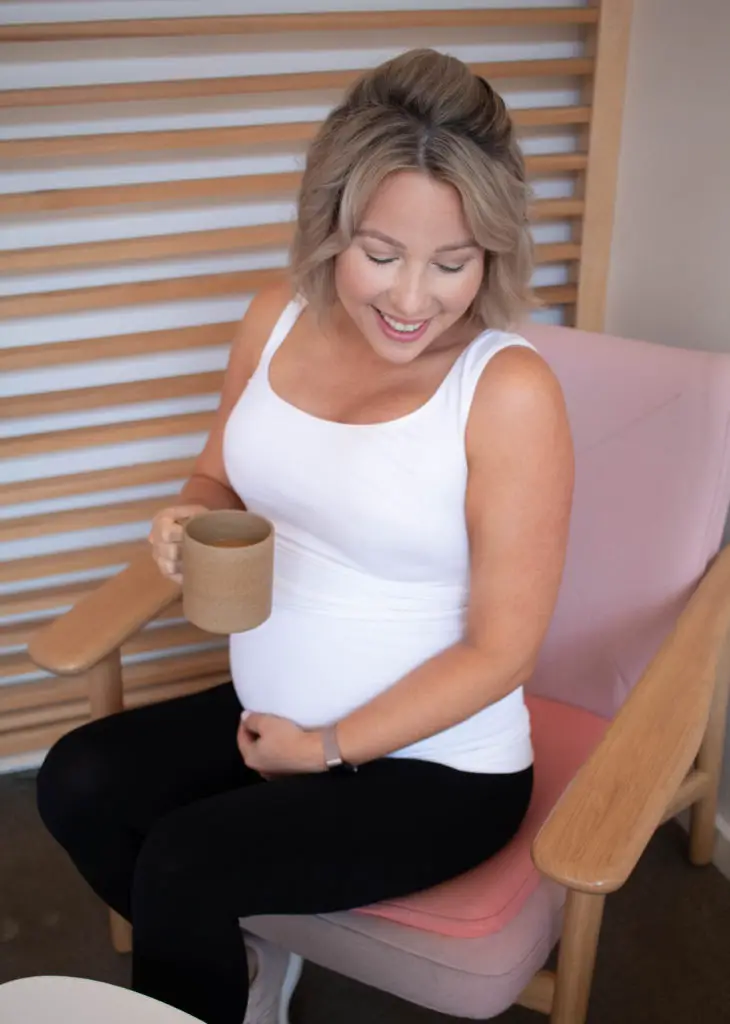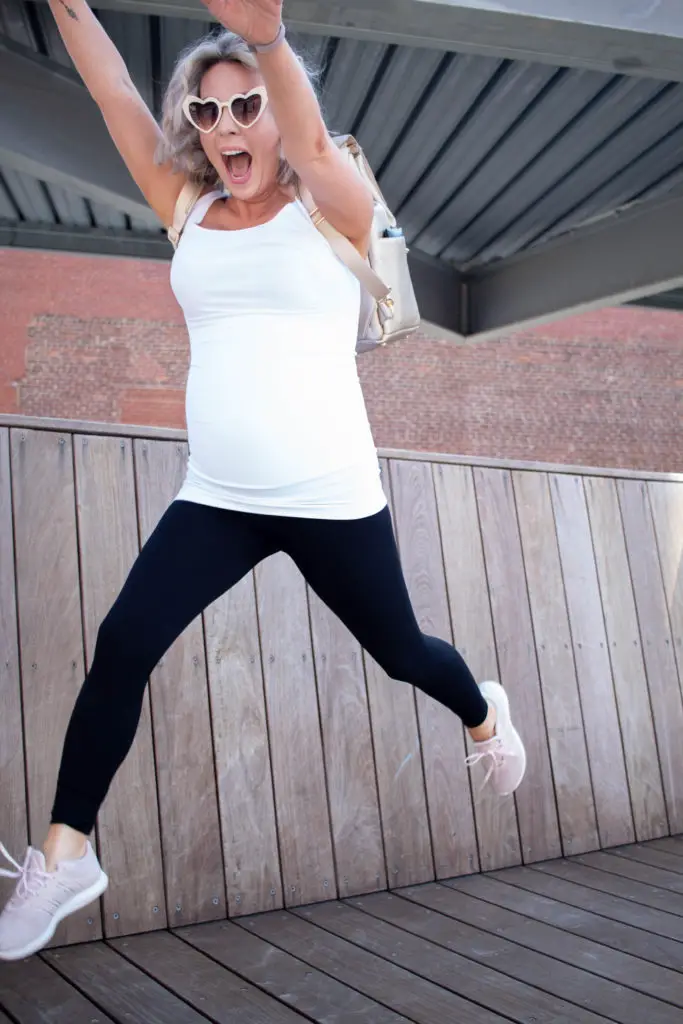 I hope you check out BLANQI and love them as much as I do. Looking for other pregnancy style essentials? Check out this post.
Photography by Anna Haddock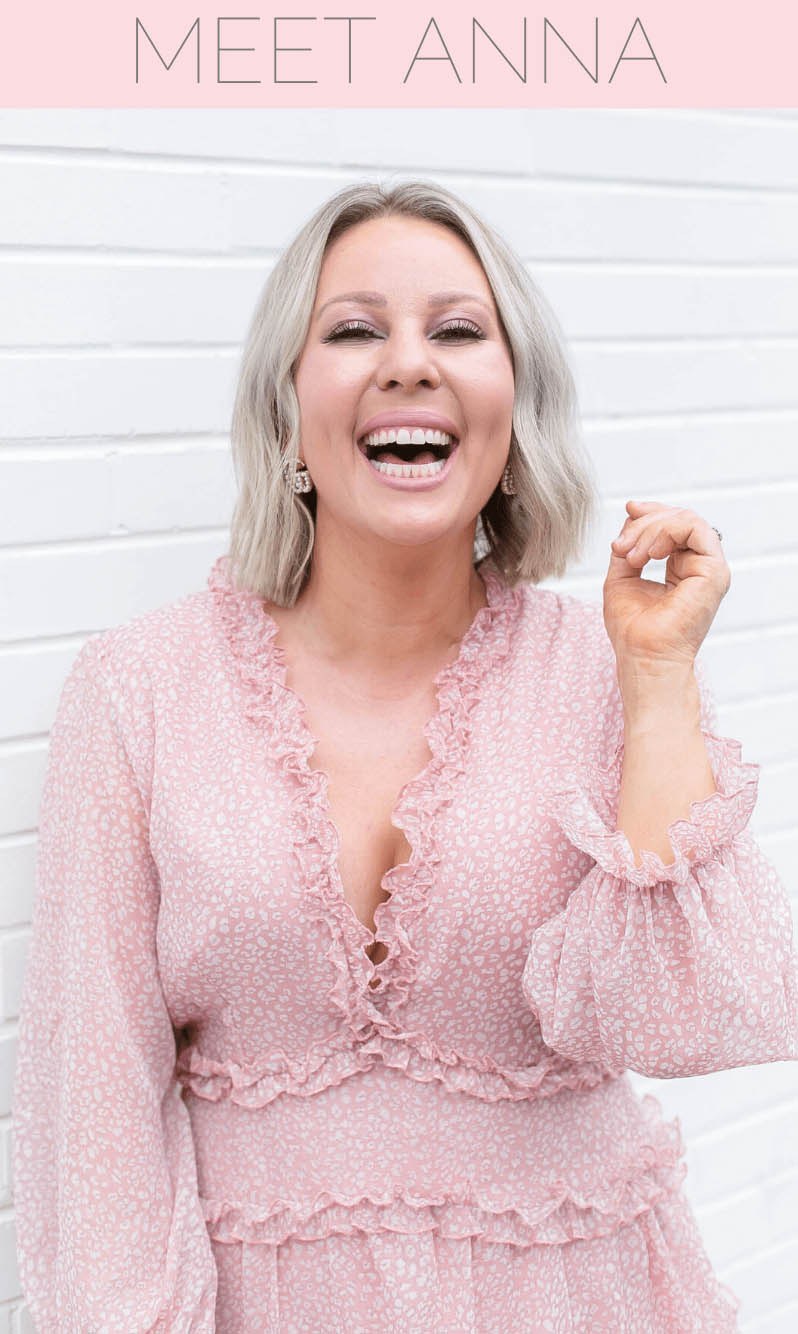 Breast cancer survivor, lover of style, beauty and all things pink! Inspiring you to thrive through adversity.