I am obsessed with this stunning mermaid makeup look and the DIY gold crown I made for Halloween. If you are looking to create an under the sea Halloween costume this mermaid Halloween costume is for you. The DIY mermaid crown is so easy to make using items from the dollar store and you can get all the beautiful purple and teal makeup on a budget from Ulta. I love the way this stunning mermaid Halloween makeup look came together. Let's dive into the mermaid tutorial!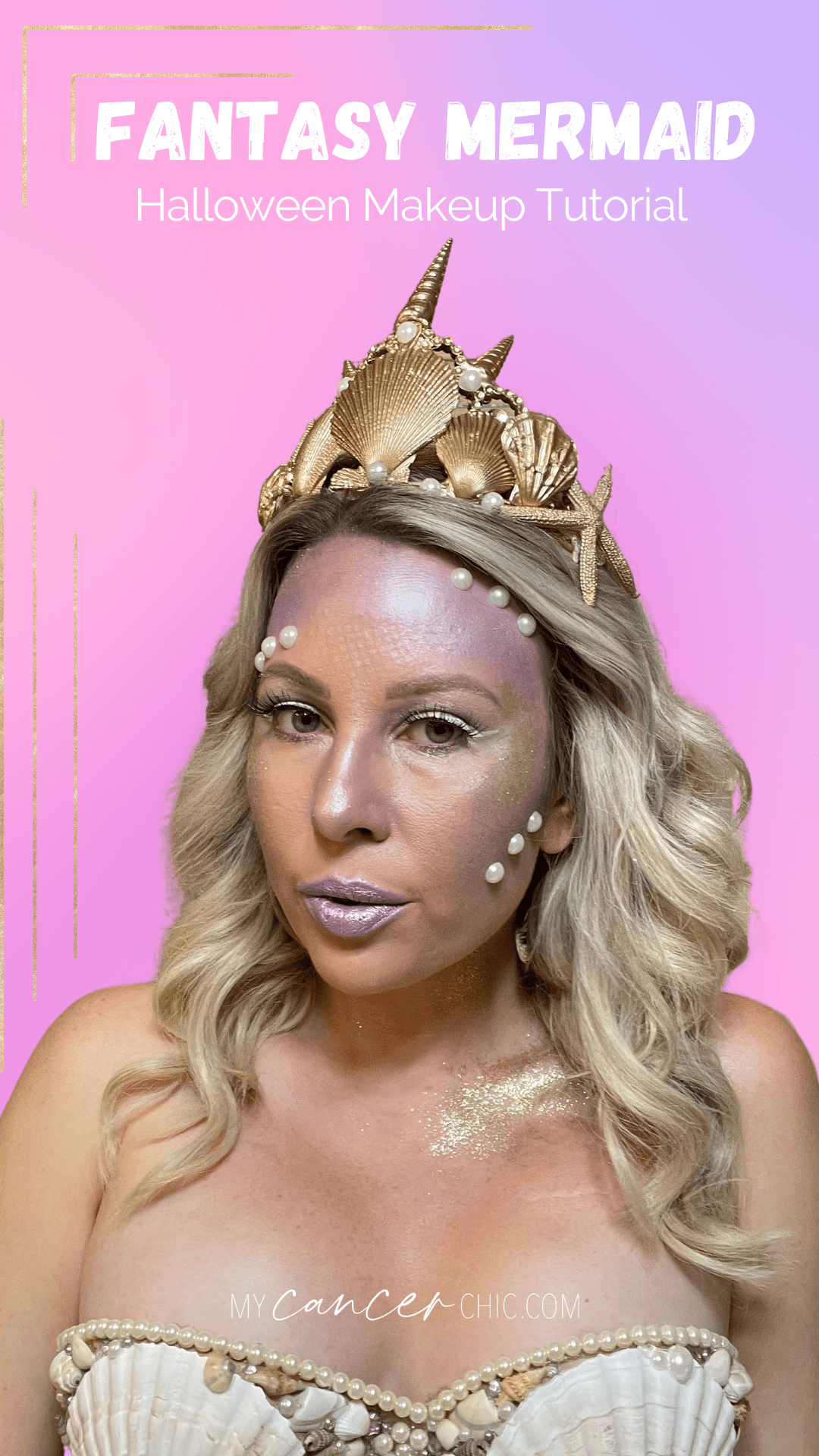 Stunning Mermaid Makeup Tutorial & Crown for Halloween
My first step in preparing for this stunning mermaid makeup and crown look was to search for inspiration on Pinterest. You can check out all the images I saved here to inspire my look. I then determined the supplies I needed for the DIY mermaid crown because I knew I wanted the crown and the mermaid makeup to be complementary. I picked purple, gold and teal as my colors and planned to incorporate lots of glitter and pearls into the mermaid makeup look and the DIY mermaid crown. Once I had all the material, I got to work on creating the crown.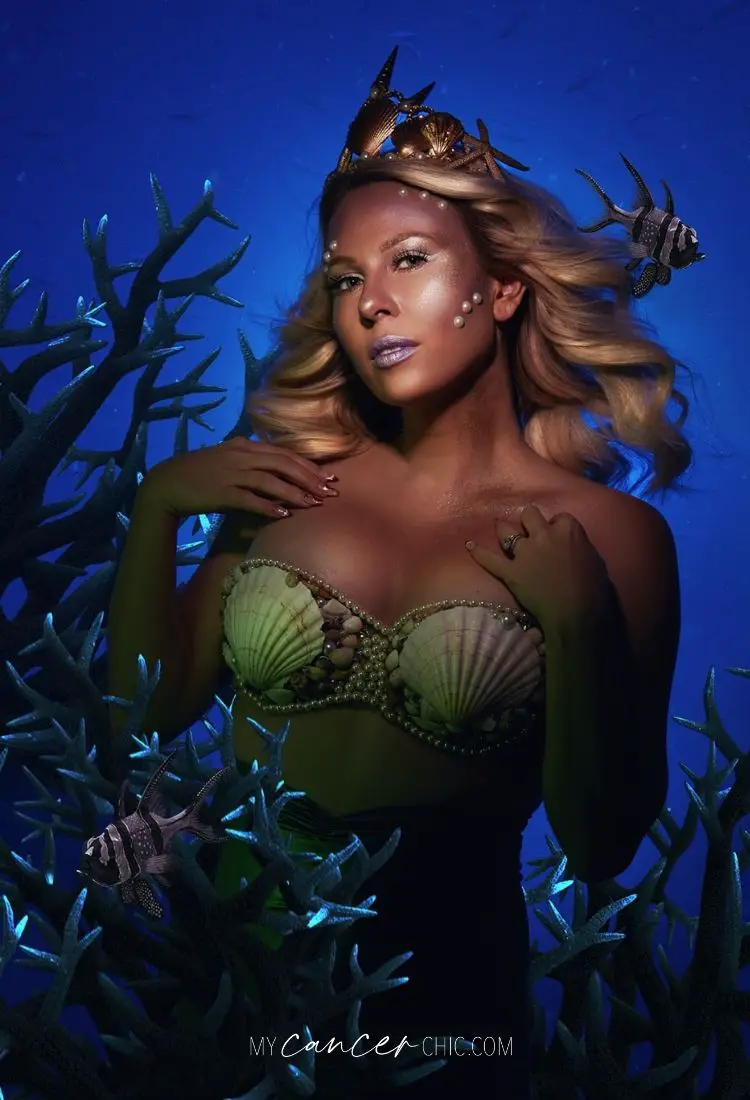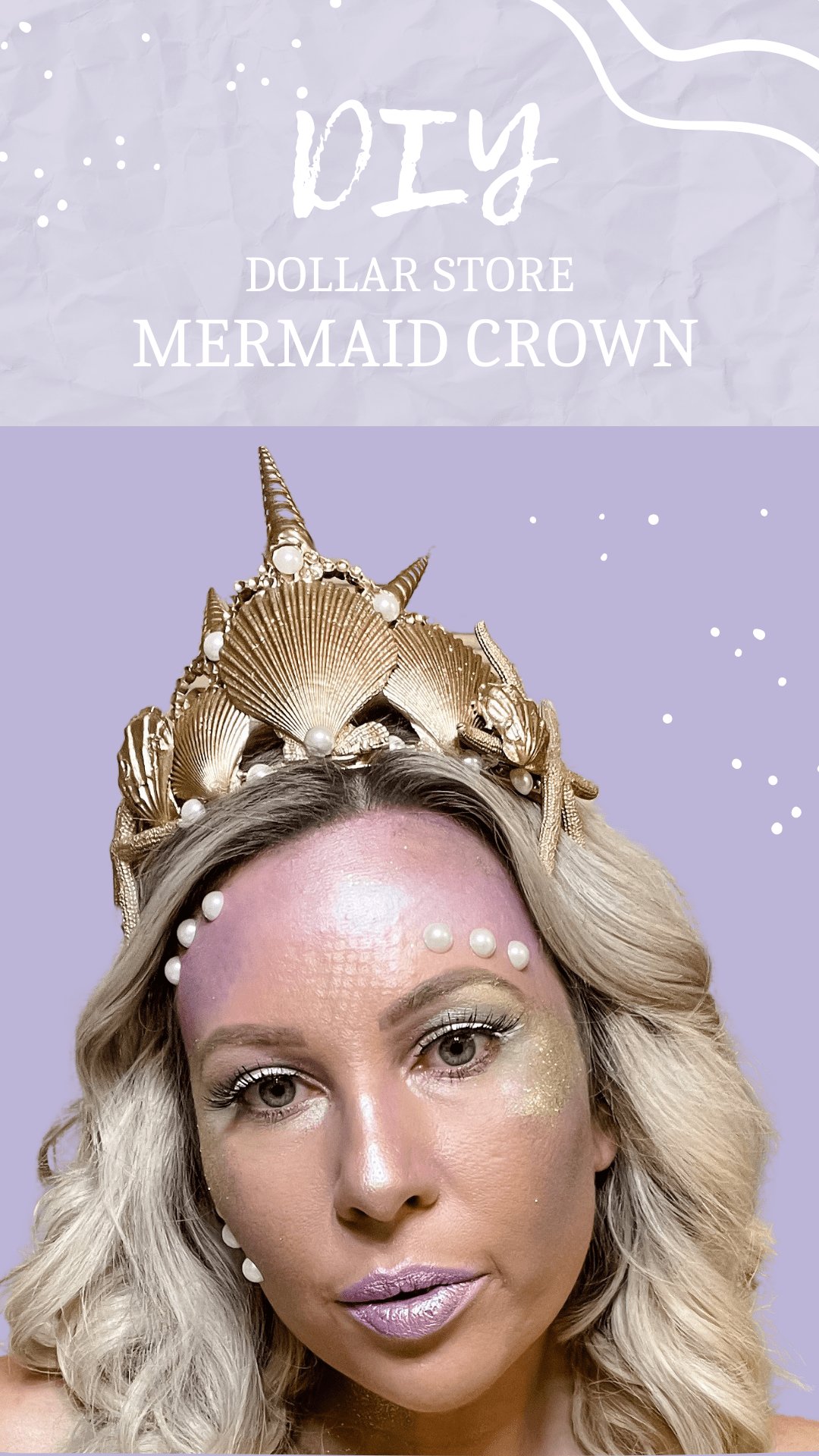 DIY Mermaid Crown Supplies
Plastic Princes Crown
Seashells (assorted sizes)
Starfish
Hot Glue Gun
Hot Glue Sticks
Metallic Gold Spray Paint
Adhesive Pearls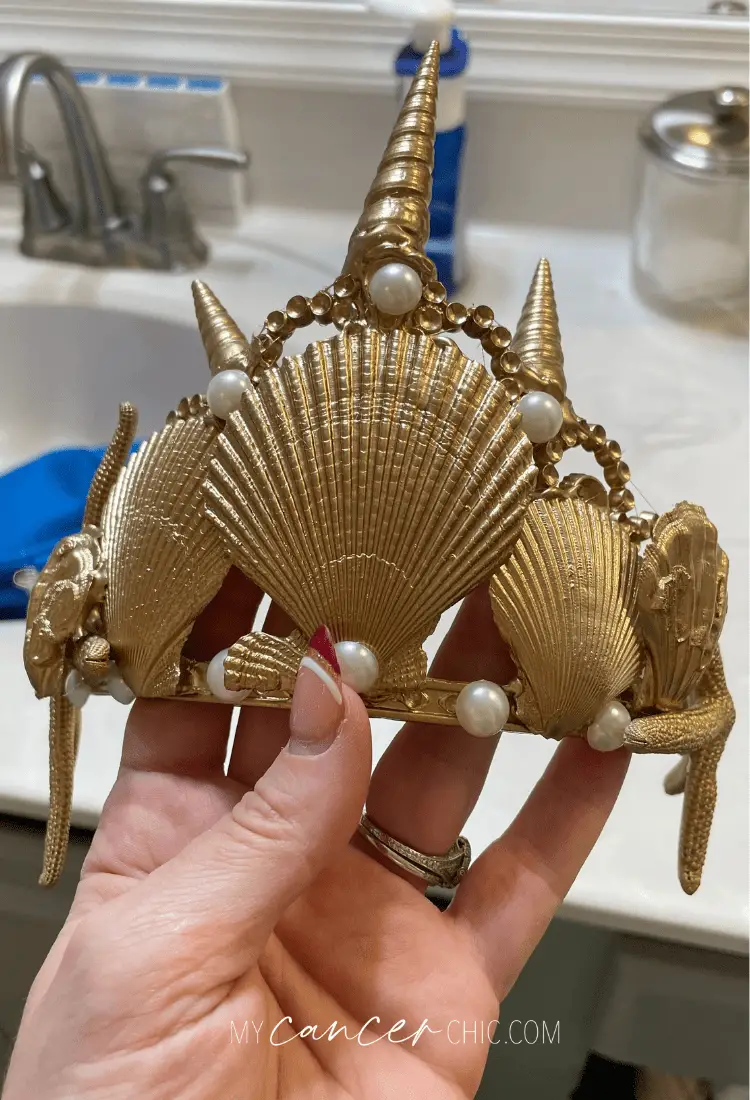 Learn How to Make this DIY Mermaid Crown
After getting all the supplies for the DIY mermaid crown at the dollar store, it was so easy to put together with some hot glue and spray paint. It did take me a few hours but that was only because the spray paint needed time to dry. You could easily create this crown for a last-minute Halloween costume. Watch the video below for a step-by-step video tutorial of how I made the beautiful gold and pearl crown. All of my materials came from the dollar store except for the starfish from amazon. I did link similar items on my amazon Halloween list in case you want to have everything shipped with prime to your house.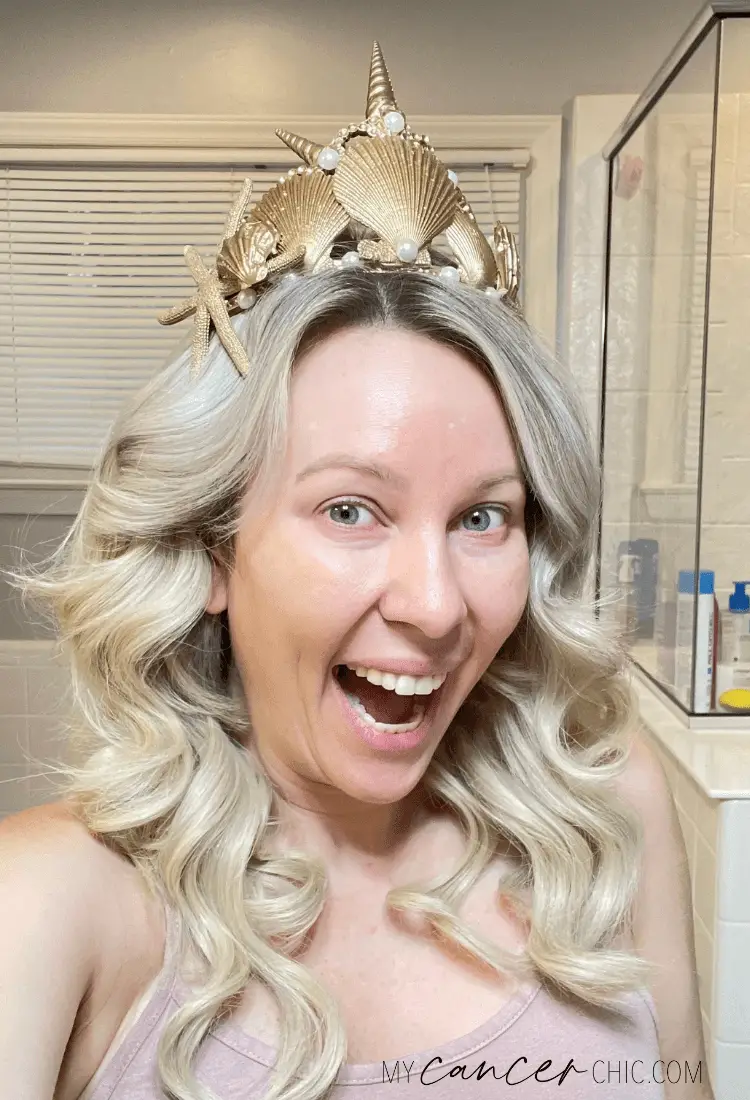 Mermaid Halloween Makeup Tutorial
Halloween makeup looks are my absolute favorite thing to create. I love makeup daily but there is so much more art and creativity involved in a Halloween makeup look. Halloween makeup looks such as this stunning mermaid also give me a chance to try colors I would never wear. For this particular mermaid makeup look, I was inspired by this YouTube video and went looking for similar purples, shimmers, and teals. All of the color names and products are linked below along with a full step-by-step video of how I applied the makeup, created the scales with fishnet stockings and got the glitter to stay in place. I hope you enjoy this stunning mermaid makeup tutorial. It was so fun to create.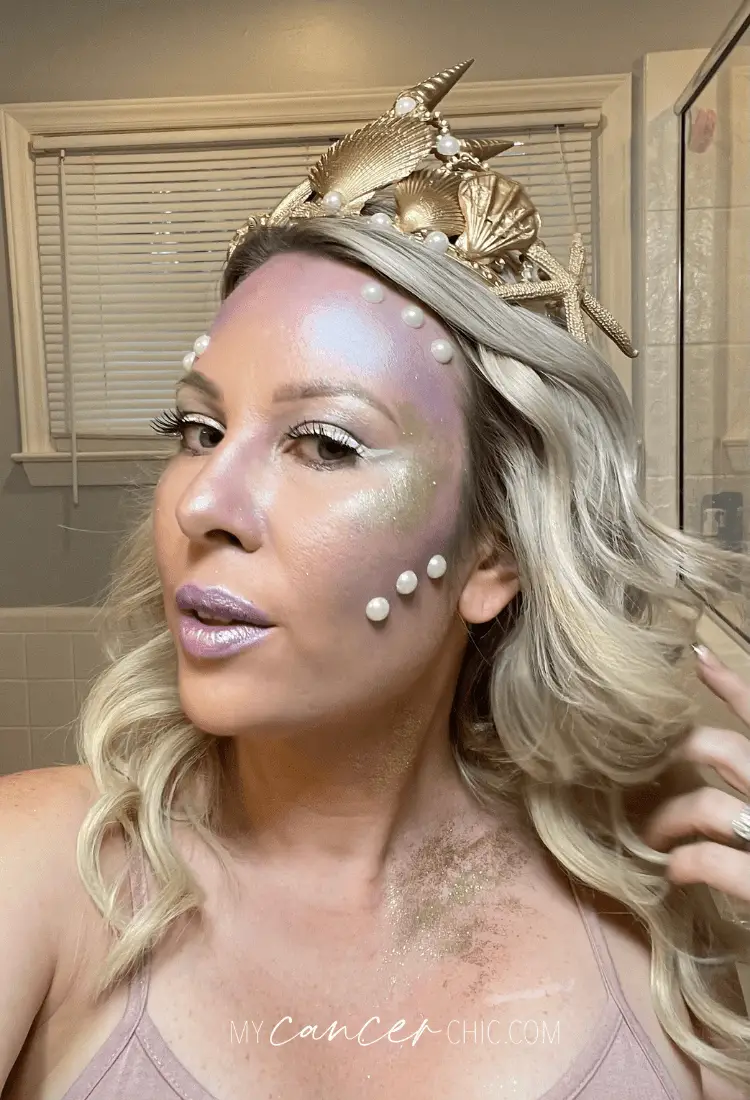 Shop The Mermaid Makeup Tutorial Supplies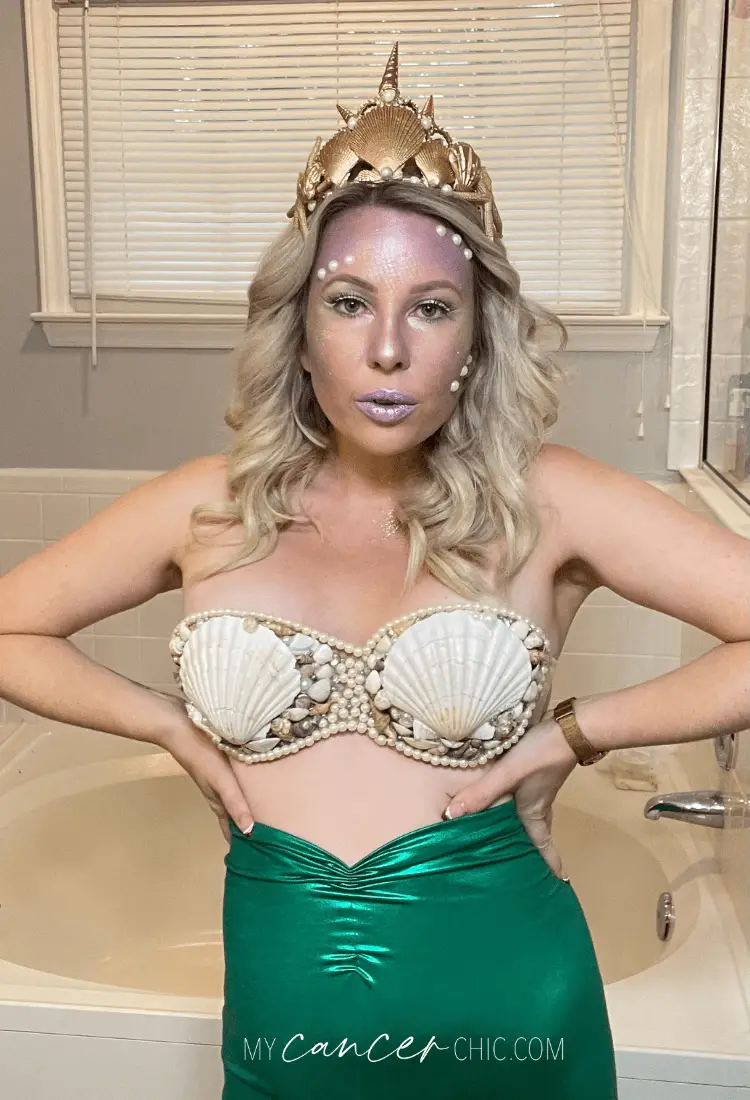 To make my mermaid makeup and crown come to life a little more, I planned a creative photoshoot with a local photographer Jessica. She is so talented and truly brought my creative vision to life with her lighting, and creative post-production edits. If you recreate this stunning mermaid makeup look or make the DIY mermaid crown be sure to tag me @mycancerchic. I would love to see your beautiful looks!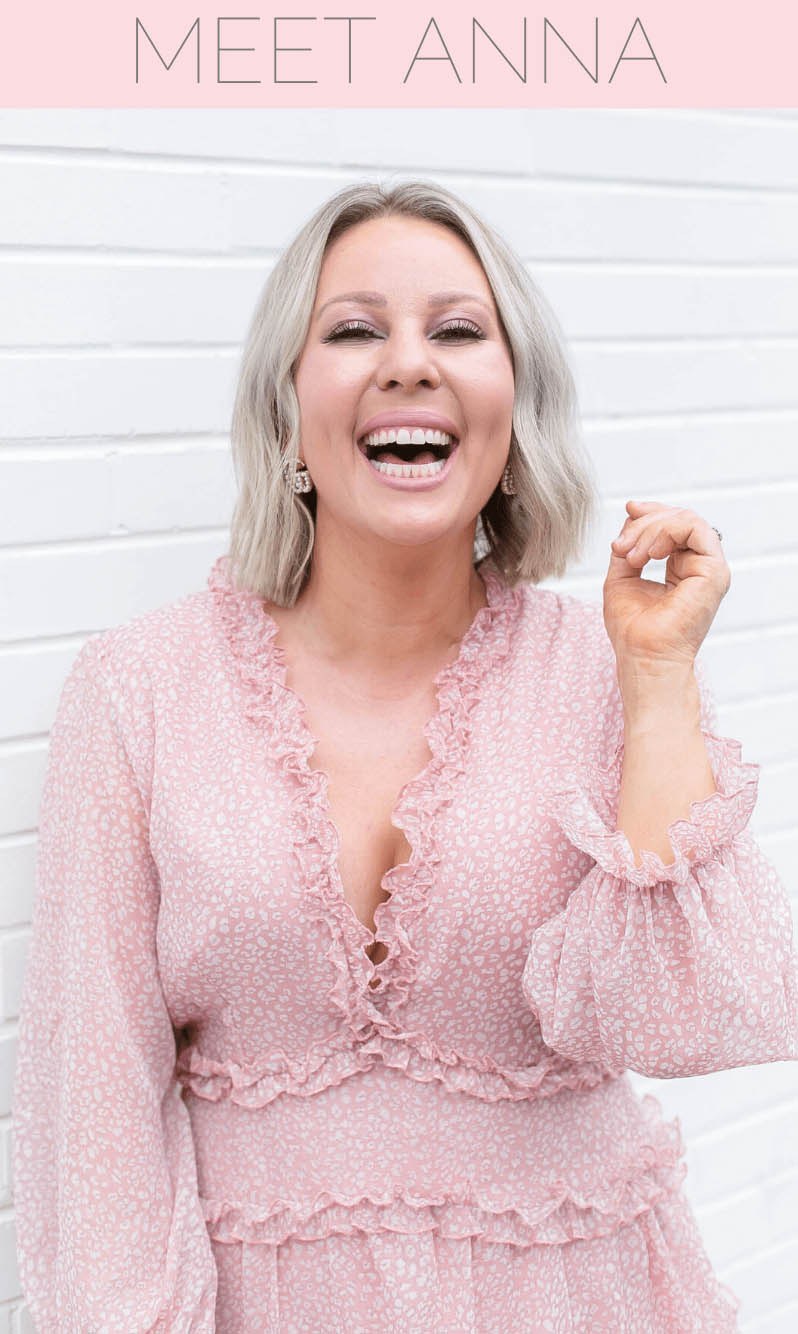 Breast cancer survivor, lover of style, beauty and all things pink! Inspiring you to thrive through adversity.