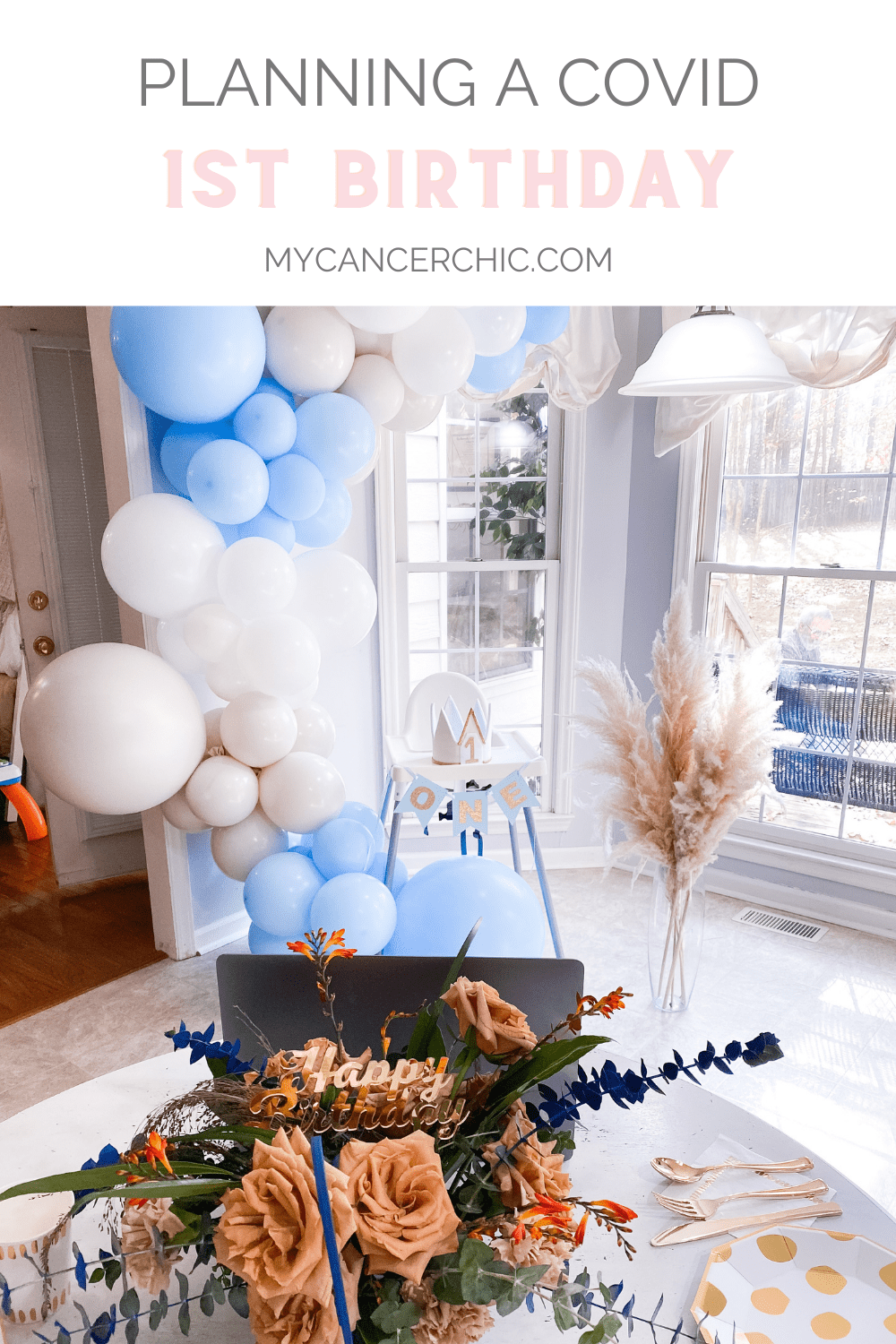 It's not the year any of us imagined but time is not slowing down for all the parents with kids celebrating birthdays. The 1st birthday party I imagined for Mason was quite different but we made the most of it and still had a beautiful celebration. In today's post I am sharing some photos from his special days and some funny moments we will likely never forget. Happy 1st birthday to my baby boy.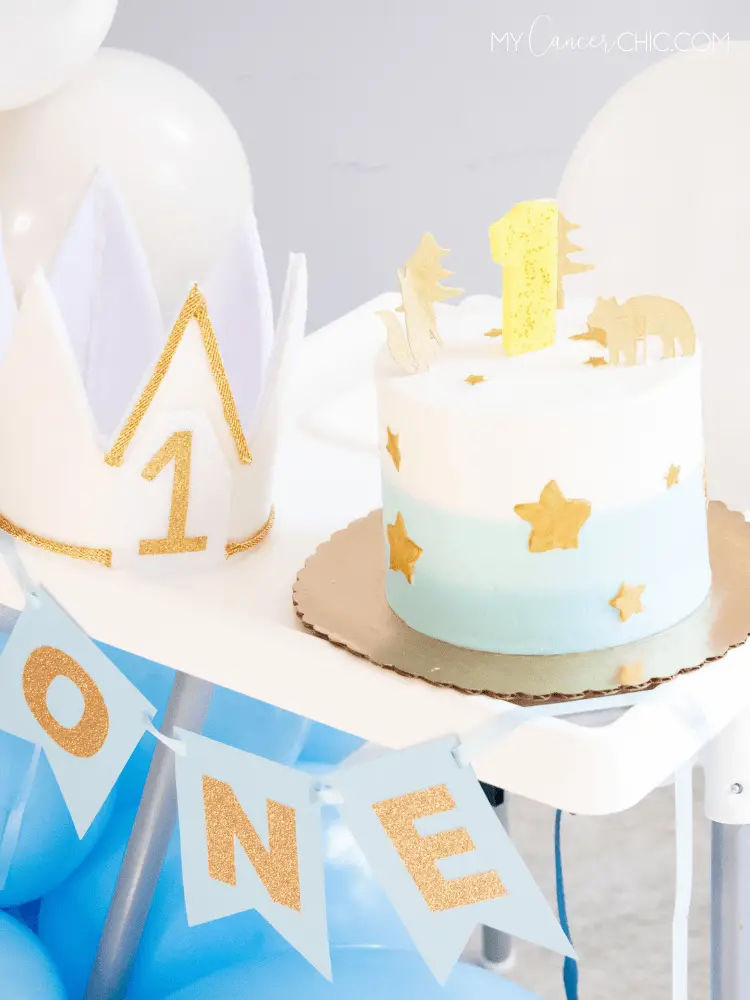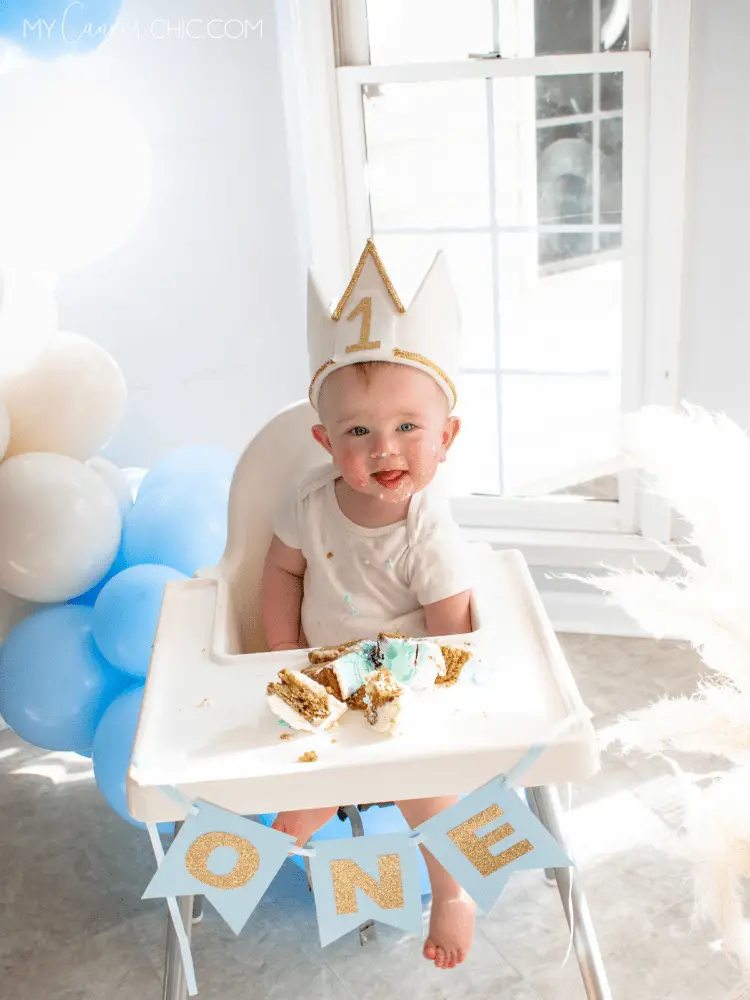 1st Birthday Zoom Party
Since we couldn't bring people together, we opted for a Zoom party to connect with those who know and love Mason. Also, I designed the invitation in Canva and sent it out via email, no RSVPs to keep it low-key. So, we knew it was the day after Thanksgiving and people may have plans.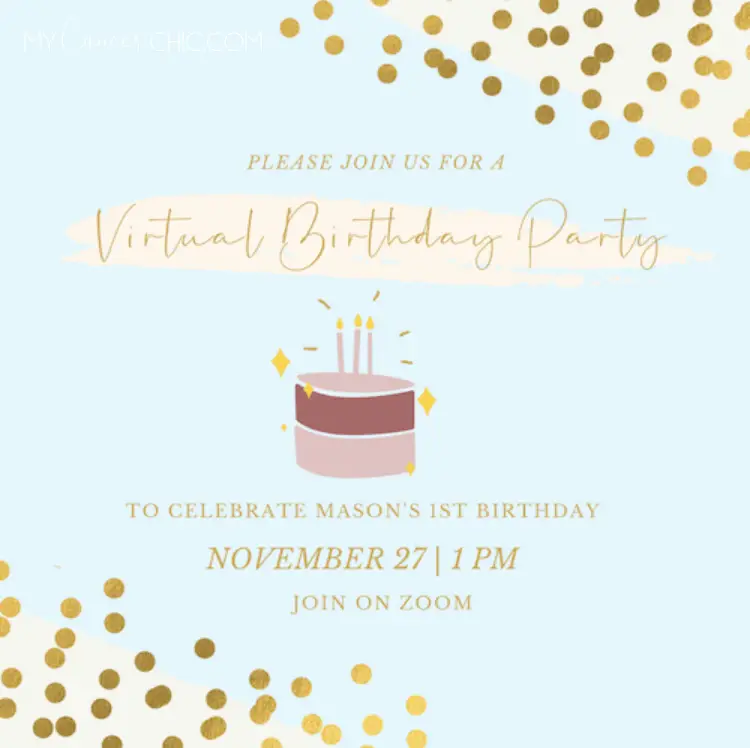 While we knew there would be no guest in person besides my parents, I wanted to created the perfect photo setup. I am so happy with how the local businesses I used help bring my vision to life.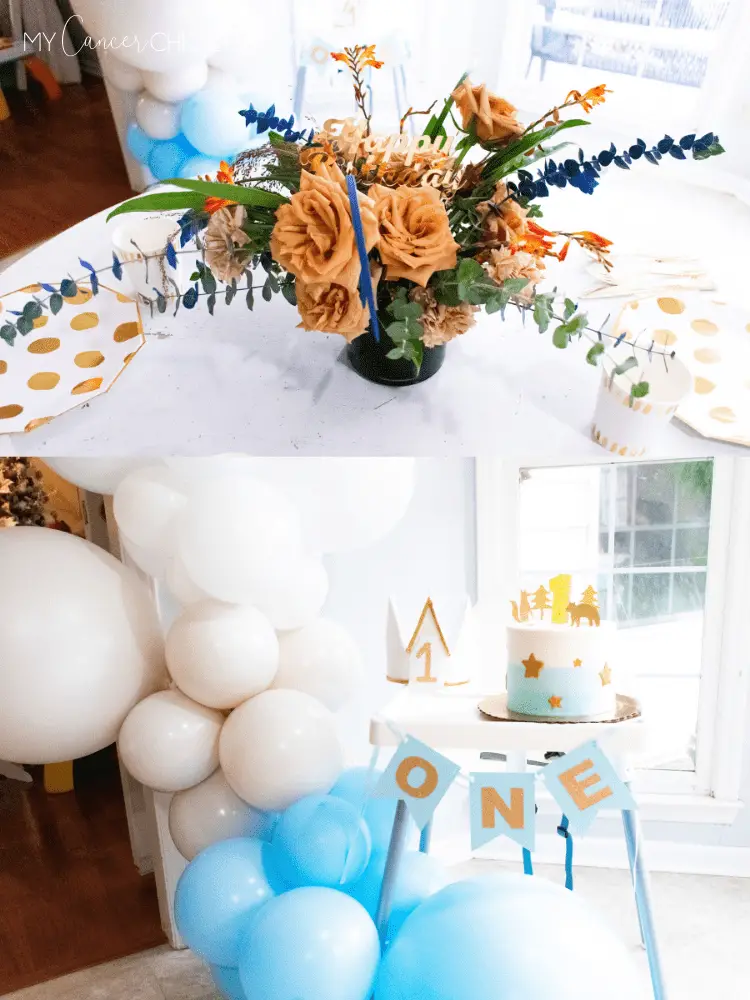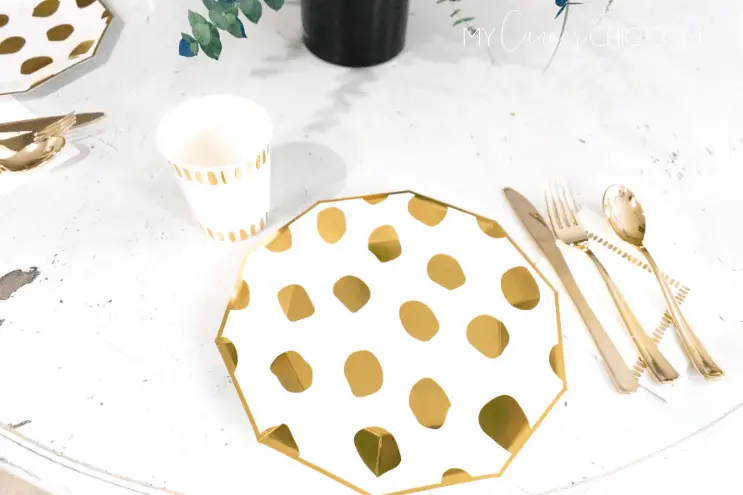 The whole party lasted about 20 minutes complete with singing happy birthday. Also, everyone watching Mason sob, terrified at the balloon arch. We blew out the candle and hoped he might smash the cake. However, he opted for dainty tastes of the icing on a spoon (so unlike our usually messy and voracious eater). Also, it was low stress, low mess, all around win for this 1st birthday party.
For those who couldn't make the 1st birthday party at the scheduled time. We were able to record the Zoom session so they could watch later. So, this was great for grandparents and family in other time zones.
While it was a short and sweet birthday celebration, seeing those loving faces on the screen as we all celebrated Mason's life will stick with me forever along with his smiles and the tears (haha).
He probably won't remember any of this but I know he is loved and that is all that matters.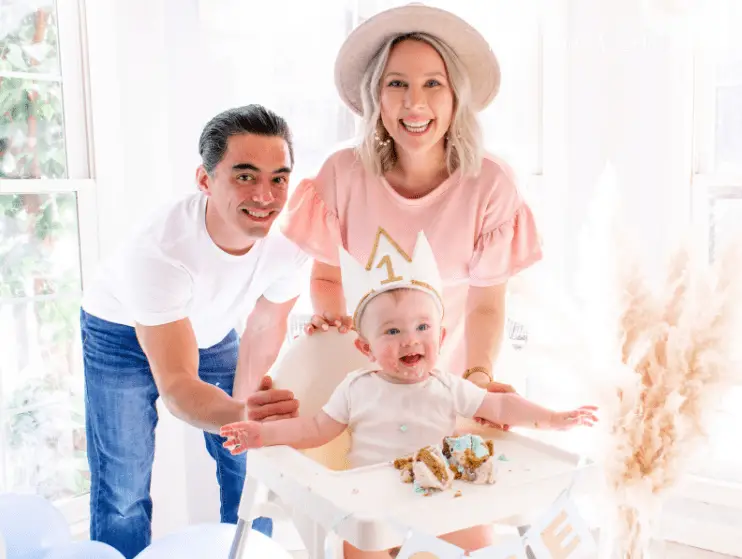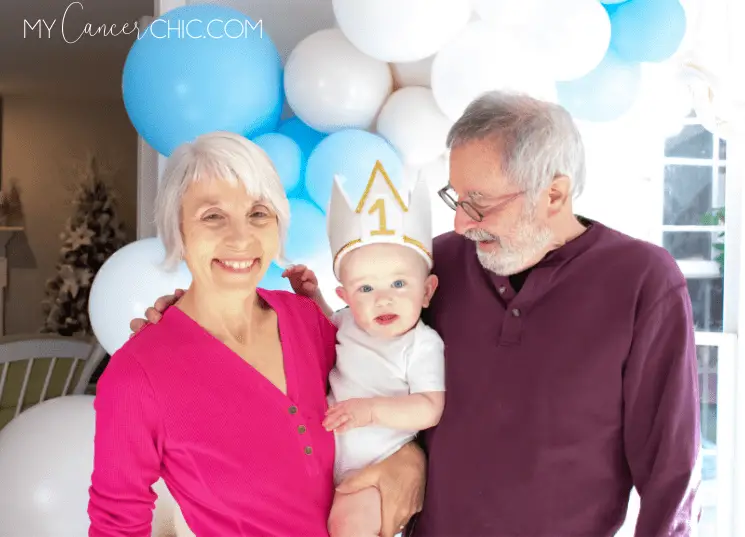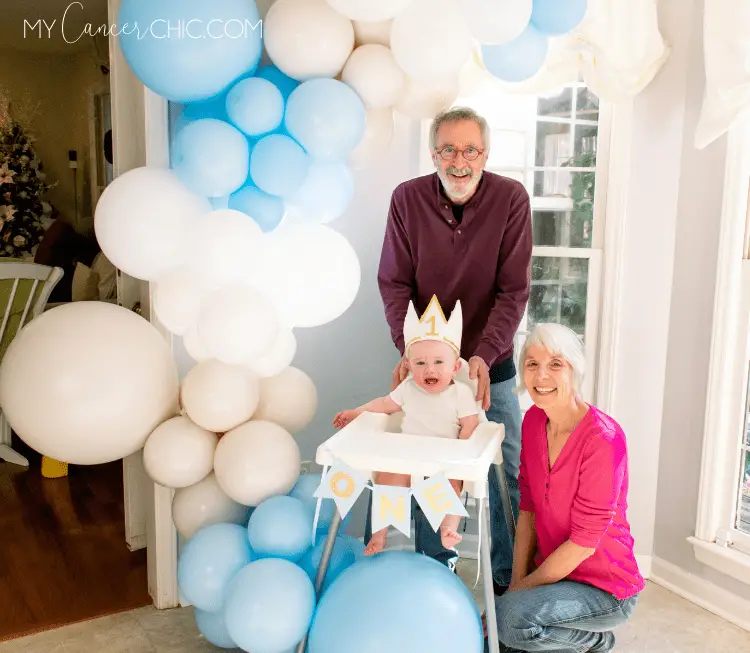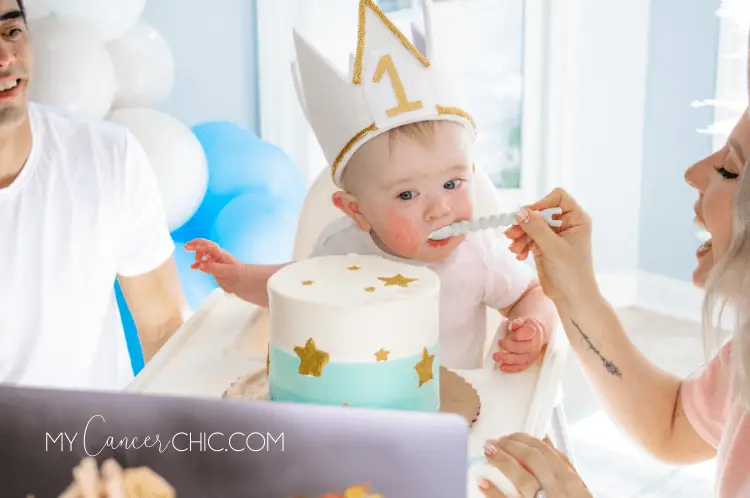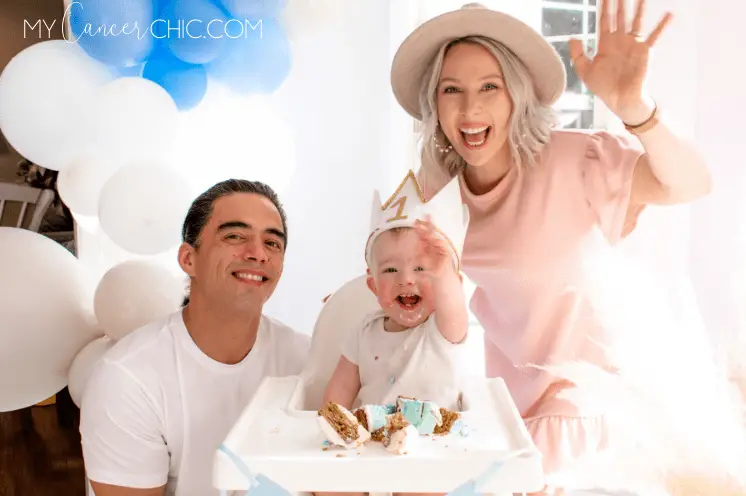 Dear Mason,
Mason, you are the light of my life
⁠
⁠
This has been both the hardest year and the most magical watching you grow. Sleepless nights, frustration, tears and so many snuggles. Despite the cancer and the losses, here we are today celebrating your existence. Your dad and I dreamed this day into creation.⁠
⁠
You bring joy to not only us but the community and world around you. Also, you will forever be a beacon of hope!⁠
⁠
I can't wait to watch you grow and develop into an amazing, kind and independent individual!⁠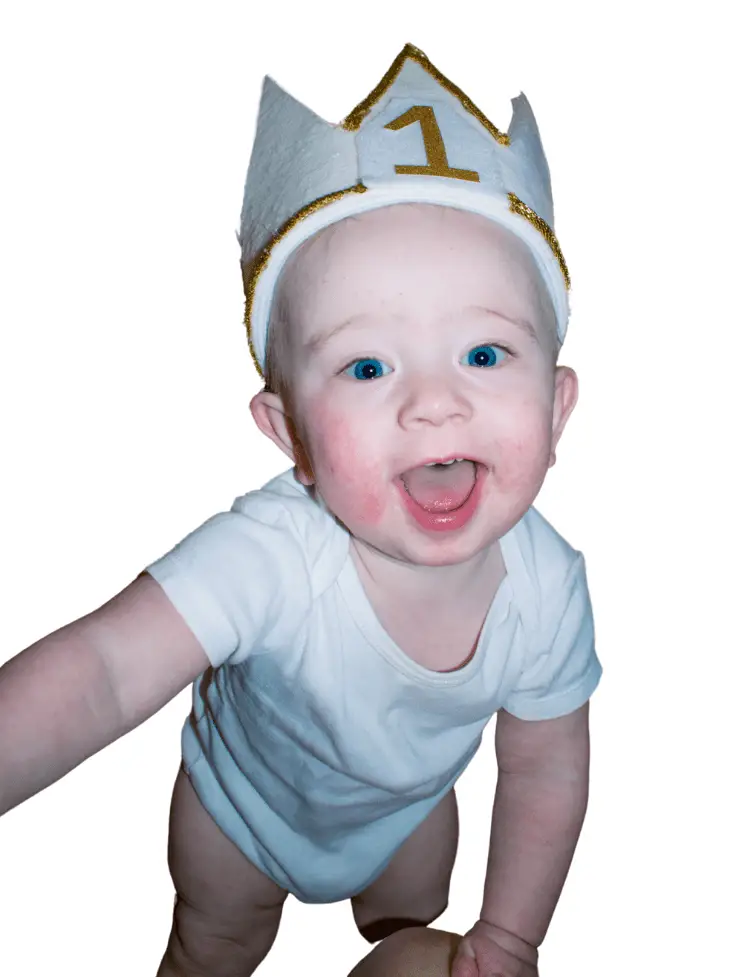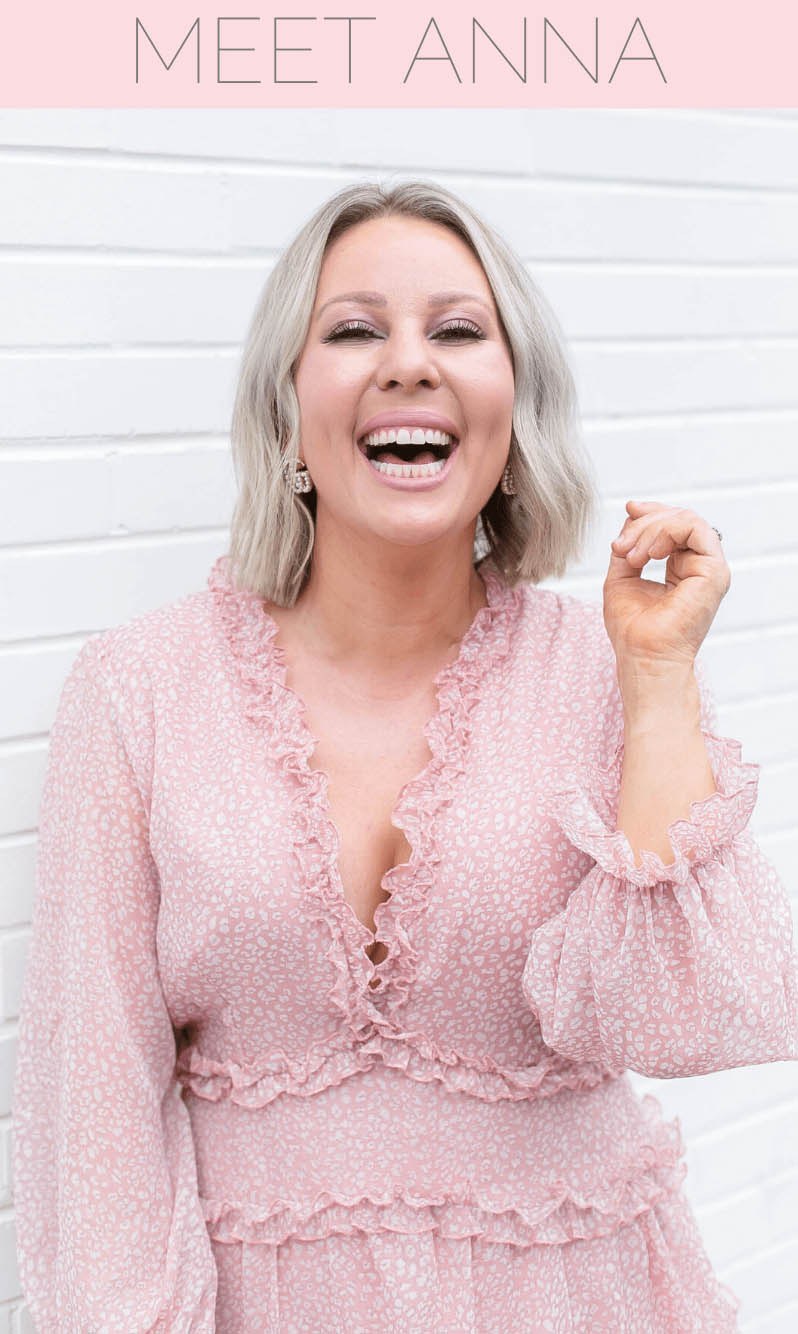 Breast cancer survivor, lover of style, beauty and all things pink! Inspiring you to thrive through adversity.