As your chemo curls begin to lengthen you will begin to actually have a short hair STYLE! There are so many beautiful ways to style short hair, from braids and twisted bangs to classic 80s hairstyles like the bob perm and the super badass slicked back styles. It's easy to recreate these looks, with a little knowledge, the right styling product and a lot of patience! Read on for five ways to style short hair that will help you embrace your lovely locks.
Curls
We often associate curls with long locks, but you can definitely still pull off curly hair at a shorter length. If your chemo curls need taming or if you want to add curls to your short hair temporarily, you can do so with heated styling tools. You might find that it's easier to use a straightener on short hair rather than a curling iron, wand or tongs. Another option is to go for an all over curly bob. This looks particularly great on chin-length hair or shorter. Melissa, Preeti, and Allie (may she Rest in Peace) all look amazing with their chemo curls.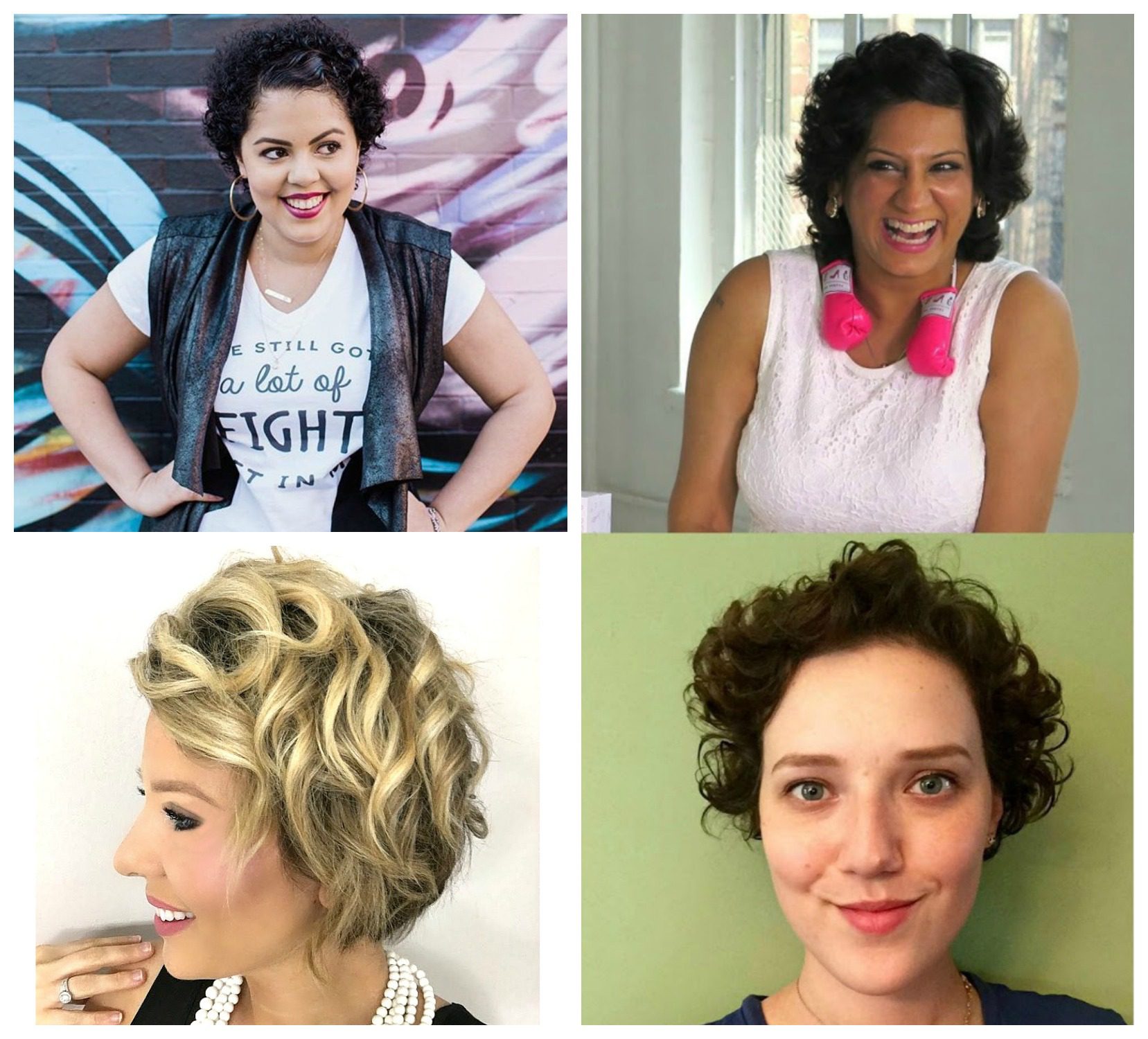 Braids
Although those of us with short hair can't have braids hanging down our backs, we can still style our hair with plaits in many pretty ways. The key is to section off small amounts of hair, and leave the rest of your locks loose. This creates a fancy half-up half-down style that gives maximum impact for minimum effort. A side French braid is a really beautiful look for a special occasion.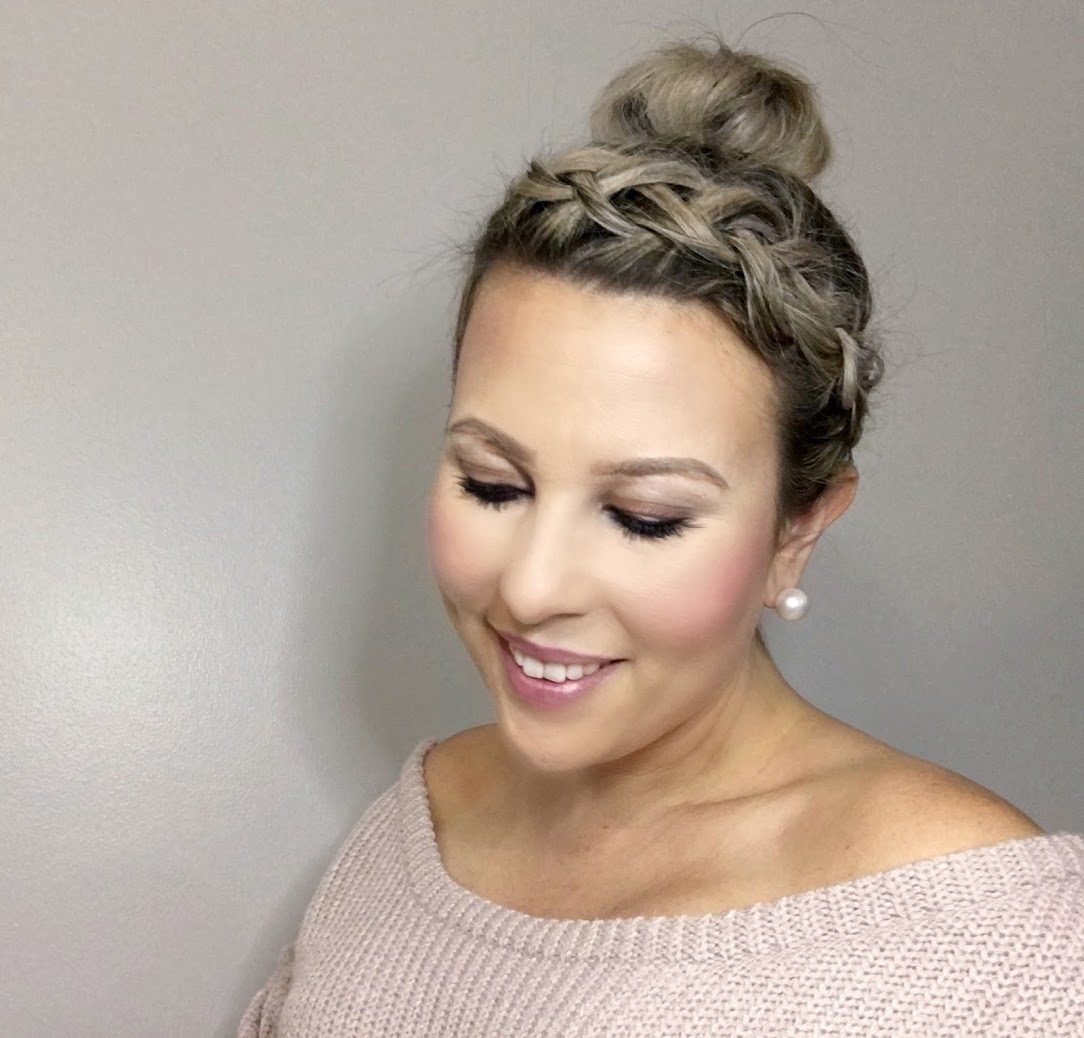 Twisted bangs
In addition to braids, you can also twist your hair to get a striking style in just a few short minutes. This is particularly good for pixie cuts and those with bangs, but you don't even need bangs to try a twisted bangs style. You simply start on the top of your head on a side part, and twist two sections of hair together. Then grab another section of hair and twist that in. It's kind of like the process behind a French braid, but you're twisting not plaiting. Keep going in this manner, as you sweep round the front of your hairline, finishing on the opposite side you started. Secure with bobby pins and hairspray. For this style a texturizing spray or volume powder really helps as your braiding.  Audrey's platinum hair looks amazing in this style.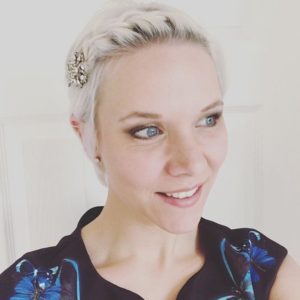 Slicked back
Slicked back hair is one of the major hair trends that's still going strong on red carpets and runways. The great news is it works just as perfectly with short hair as it does with long hair. Another variation is to combine slicked back sides and curls on the top. Both are really easy to achieve. You can do this straight from a hair wash, or simply wet your hair. Apply wax or your favorite styling product to your damp hair, and then slick back into position with a fine-tooth comb. For curls on the top, use a mini straightener to curl the top sections. Finish with a blast of hairspray to set, et voila! Krystle and Kristen are both rocking this amazing style below.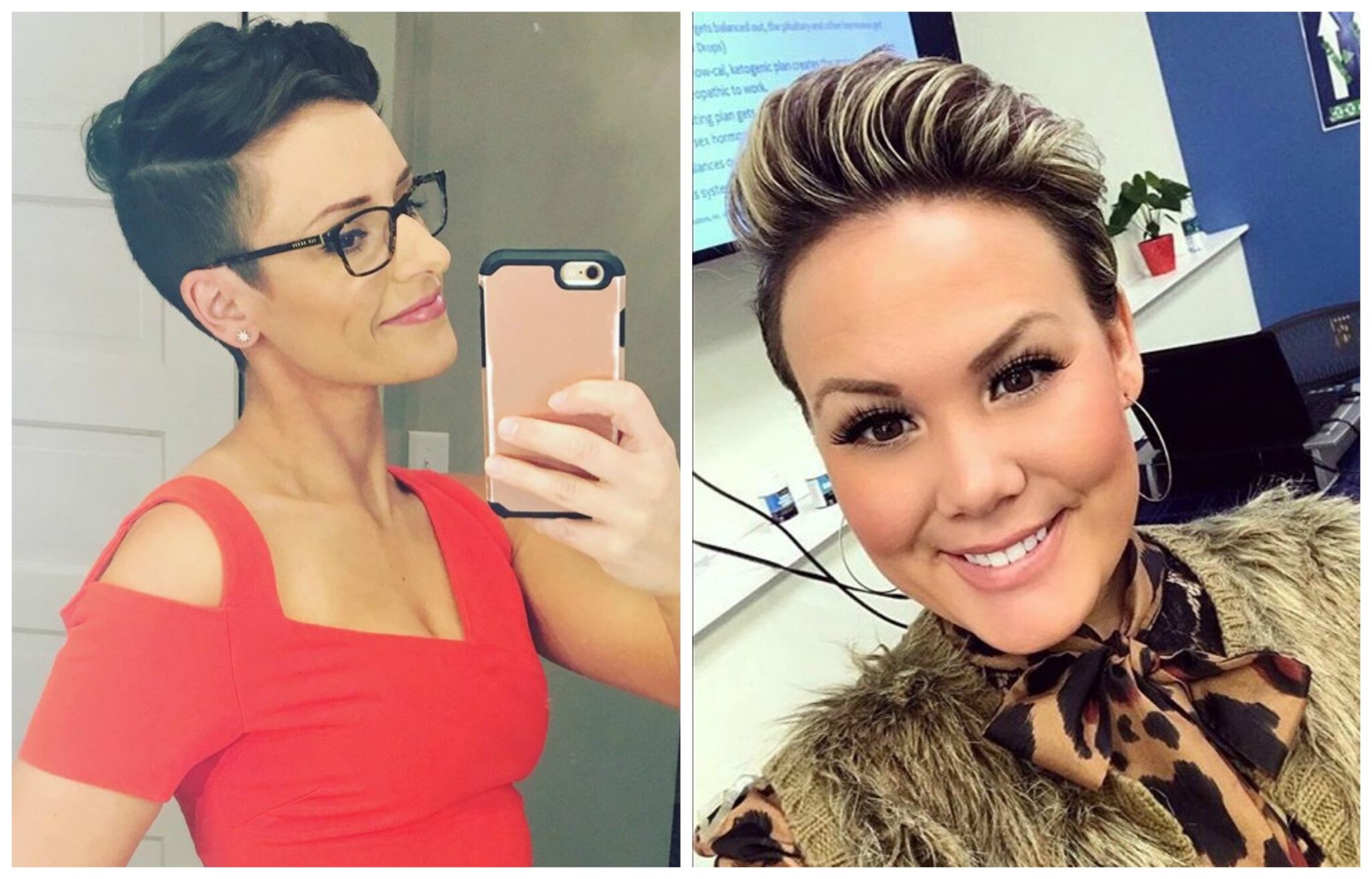 Bouffant
A bouffant style adds a lot of height to your hair, so it's especially good for short styles, as it lengthens out your 'do. Again, it's ideal for a pixie cut. You can use a volumizing, texturizing powder to begin with, to help your strands stick in position. Backcombing is involved, of course, to get your locks to go vertically up instead of obeying gravity. Start at the back of your head and work forwards, layering each section over the one behind. You can then smooth it out with a comb for a smart finish.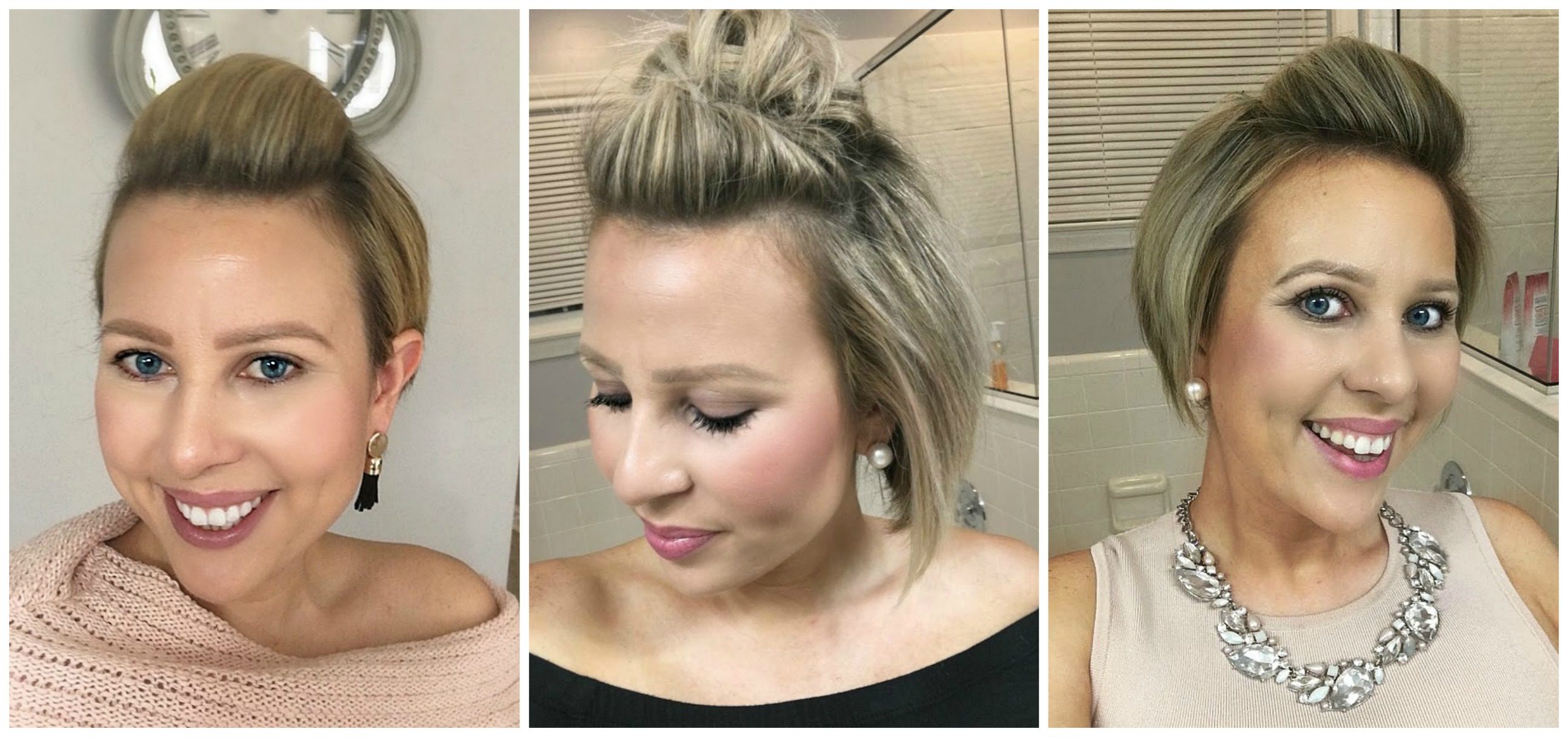 Now that you've got the inspiration to try a few new styles, your next move is to decide which one to try first. Take advantage of the holiday season and all the events that come with it to test different ways to style your short hair each day! You can shop all of the hair products mentioned in this post using the widget below.
[show_shopthepost_widget id="2931172″]
*This guest post is brought to you by Joana, in collaboration with All Things Hair