Attention all coffee fanatics! If you're a frequent visitor at Starbucks and your go-to order is iced coffee, then today's your lucky day. Starbucks offers an array of delicious iced coffees for you to choose from - sometimes it can be hard to decide which one to get but I have you covered with all the iced coffee favorites.
Follow along as I reveal my list of the best Starbucks cold coffee drinks! We have something for everyone - whether you love classics or crave daring adventures. Get comfy, grab an iced coffee that suits your fancy, and let's begin this journey together!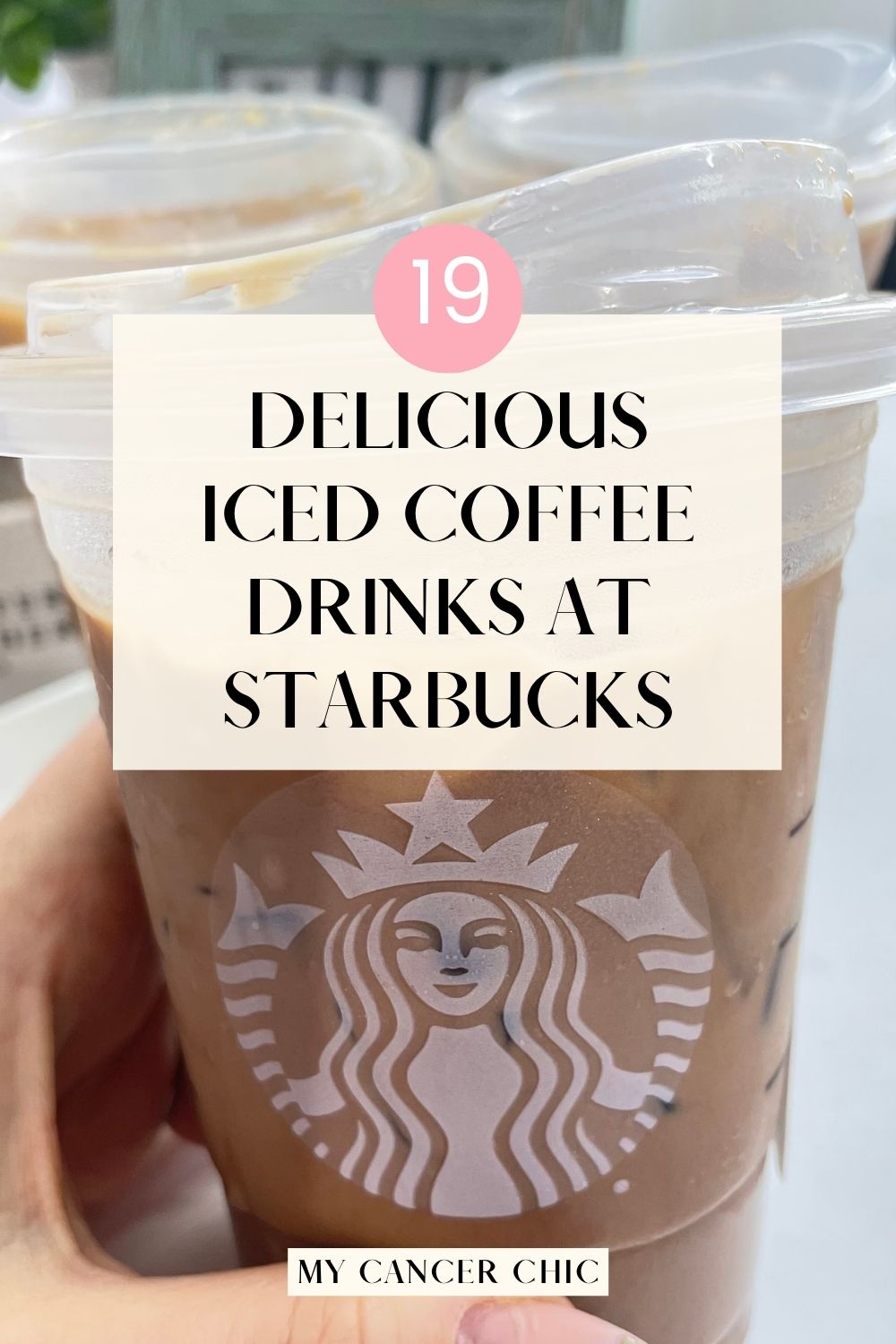 Types of Starbucks Cold Coffee Beverages
At Starbucks, you can get three kinds of cold coffee drinks. You can customize them to make them just the way you like. Each one is slightly unique in flavor and strength.
Forget the hassle of cold brew, traditional iced coffee is brewed quickly by combining hot-brewed coffee with ice water. If you don't want your Starbucks drink to come sweetened, let them know beforehand and they'll make it as a straight up! This type of iced coffee can be a little less strong.
At Starbucks, you can enjoy three types of delicious and refreshing cold brew coffees; the classic Starbucks Cold Brew, a special Reserve Cold Brew blend, or an exciting Nitro Cold Brew. To liven up your cup even more there are several add-ins to choose from such as Pumpkin Cream, Irish Cream, Vanilla Sweet Cream Honey Almond Milk Salted Caramel for extra flavor and sweetness! My favorite is the Vanilla Sweet Cream! 
As opposed to the conventional way of steeping coffee grounds in cold water for 20 hours, nitro cold brew is infused with nitrogen gas and its reserve counterpart has a significantly bolder flavor than Starbucks' regular cold brew.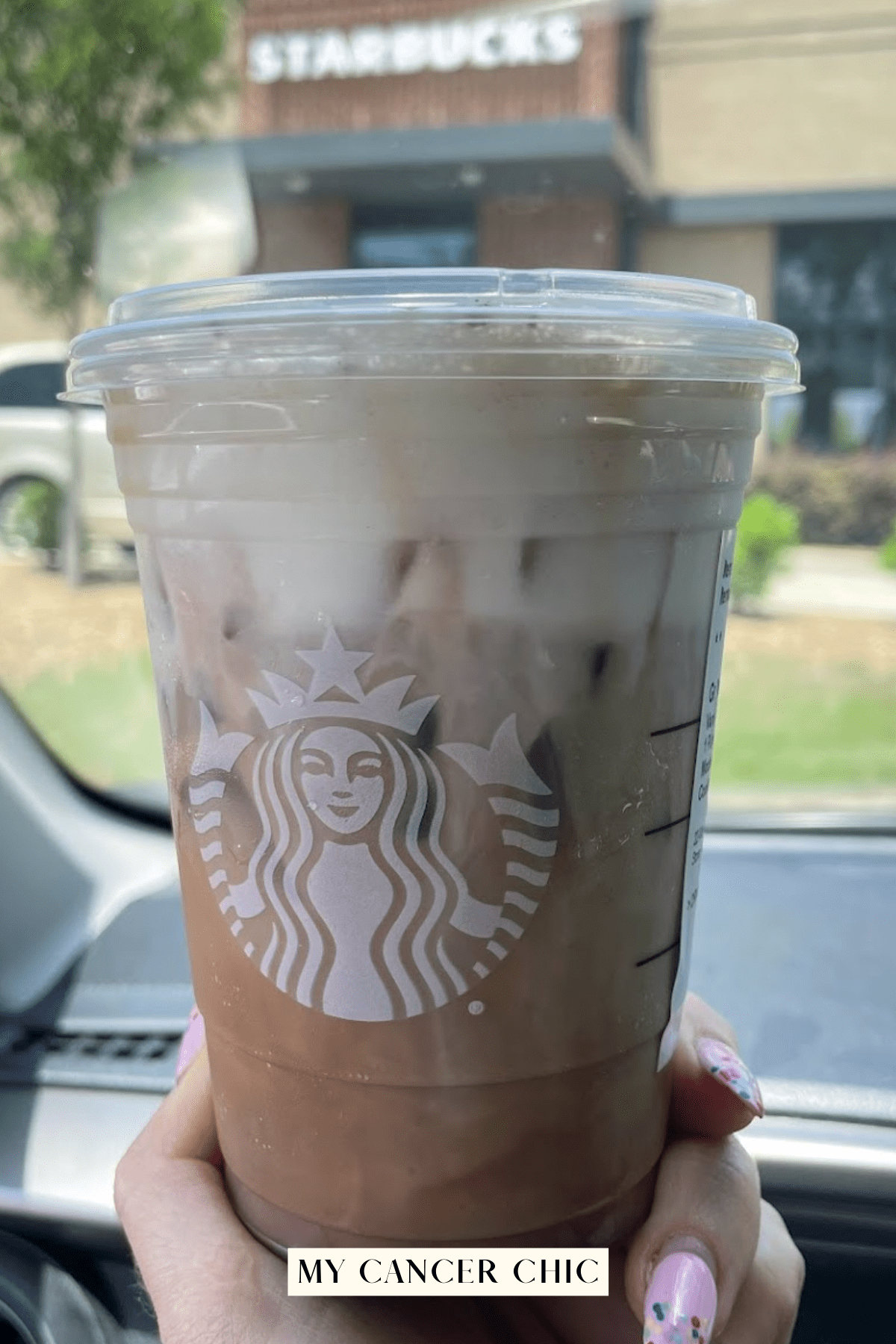 With the largest Starbucks cold coffee selection imaginable, customizing your experience has never been easier! Every espresso beverage offers a refreshing combination of icy delight and creamy milk with the option to add any syrupy flavor like vanilla. This is also the perfect boost of caffeine for your busy day.
To find out which iced espresso drinks are available near you, simply scroll down for more information. If it's an abundance of icy caffeinated goodness that you seek, then look no further than iced espresso drinks at Starbucks.
Popular Iced Coffee Drinks at Starbucks
For your convenience, I've listed the top favorite iced coffee drinks at Starbucks. Whether you're looking for something traditional or adventurous, read on to pick your selection for your next iced coffee run at Starbucks.
1. Iced Caramel Macchiato
This summer, treat yourself to a creamy delight: lightly sweetened milk at the bottom, ice in the middle, bittersweet espresso on top and rich caramel sauce all around. Can you already taste it?
For coffee-lovers looking for a classic iced drink, look no further than the beloved Iced Caramel Macchiato from Starbucks. A creamy blend of vanilla syrup and milk is expertly topped with espresso shots and finished with a mouthwatering drizzle of caramel sauce - an irresistible treat that's sure to satisfy all your cravings!
Get ready for a chill and invigorating experience! Begin with the icy foundation of milk mixed with vanilla syrup in a glass. Then, pour espresso shots on top that form an exquisite layered look. Last but not least, add some decadence to your drink by drizzling caramel sauce over it all. Enjoy this luxurious yet refreshing beverage now!
250 calories

34g of sugar

7g of fat

150mg of caffeine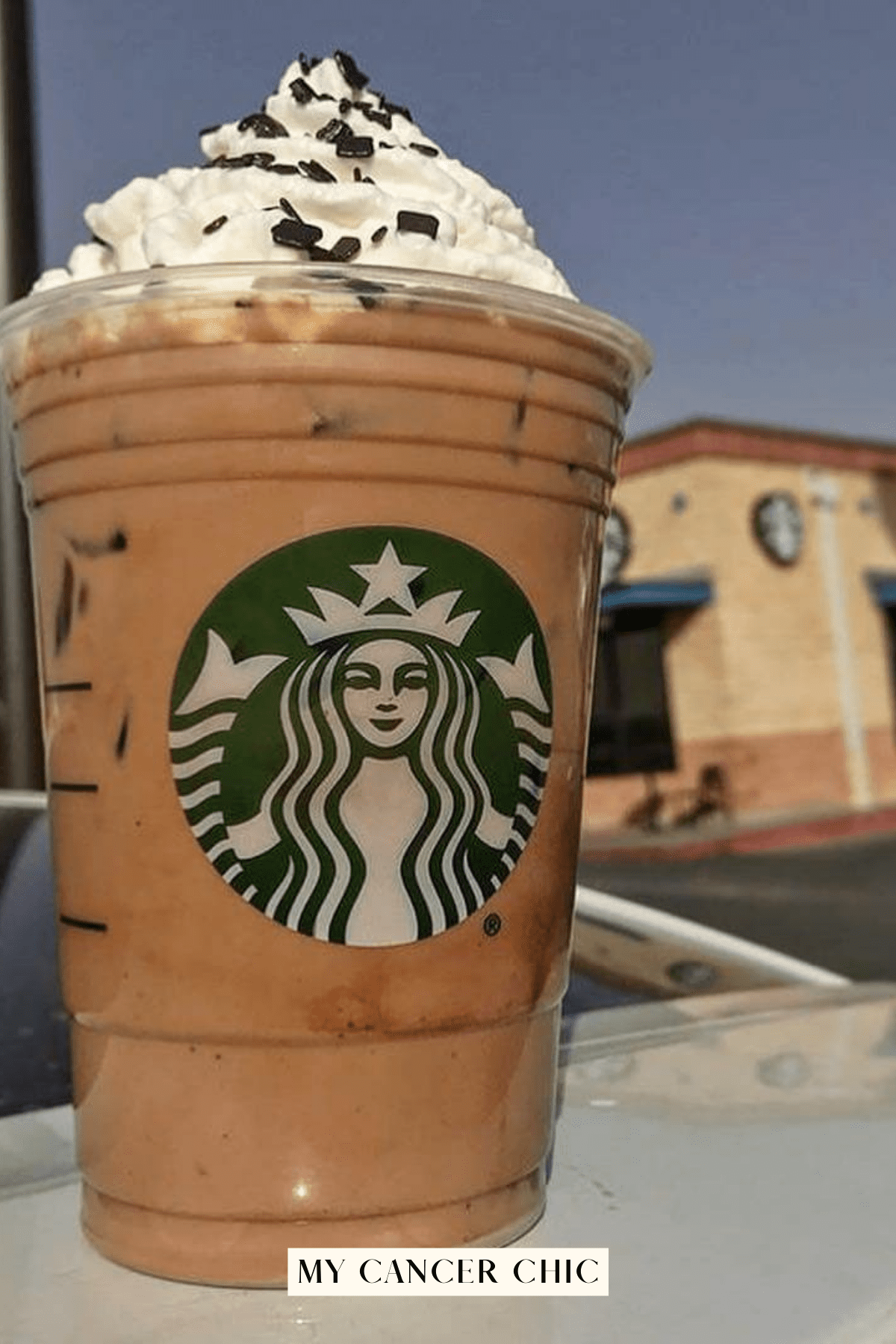 2. Iced White Chocolate Mocha
Satisfy your cravings for something sweet with Starbucks's luscious Iced White Chocolate Mocha. This indulgent iced coffee drink is made from espresso shots combined with white chocolate sauce and milk, then poured over ice to create a heavenly concoction that you'll love!
The drink is topped off with a rich and creamy dollop of whipped cream, plus a sprinkle of white chocolate sauce to give it an extra-sweet finish.
This drink pairs the perfect blend of espresso and white chocolate, neither too bitter nor sweet. To top it off, a generous layer of whipped cream is drizzled with more white chocolate for an extra indulgence. With its cold temperature that's ideal during those hot summer days, this beverage will make you feel like you're treating yourself to something special! You can easily adjust this recipe with less pumps of syrup, skim milk and skipping the whipped cream if you want ot make the drink a bit healthier.
420 calories

48g of sugar

20g of fat

150mg of caffeine
3. Iced Cinnamon Dolce Latte
The Iced Cinnamon Dolce Latte at Starbucks is a yummy iced coffee. It has espresso, milk, and sweet cinnamon syrup. It is served over ice with whipped cream and some extra cinnamon on top.
This drink starts with milk. The milk is steamed to make it smooth and creamy. Espresso is added for a strong flavor. Then a sweet cinnamon syrup is mixed in, giving it a warm and cozy taste. It can be enjoyed any time of day!
The drink is put into a cup with ice. Some whipped cream and cinnamon are added on top. This makes the drink smooth, creamy, and sweet-spicy.
300 calories

35g sugar

13g fat

150mg caffeine
4. Iced Blonde Vanilla Latte
The Iced Blonde Vanilla Latte from Starbucks is a cool and tasty iced coffee. It is made with a special kind of espresso called Blonde espresso which is smoother than the regular kind. Milk and vanilla syrup are added to it, then it is poured over ice.
Blonde espresso has a gentle coffee flavor. It is mixed with sweet vanilla syrup and creamy milk. It is served over ice, which makes it cool and good to drink on hot summer days. The Blonde espresso blend is my favorite for all of my summer iced coffee drinks.
This drink is good for people who don't like strong coffee or have never tried coffee before. The vanilla syrup makes it sweet but not too sweet. The Blonde espresso is different than regular espresso because it has a milder taste while still providing the perfect dose of caffeine.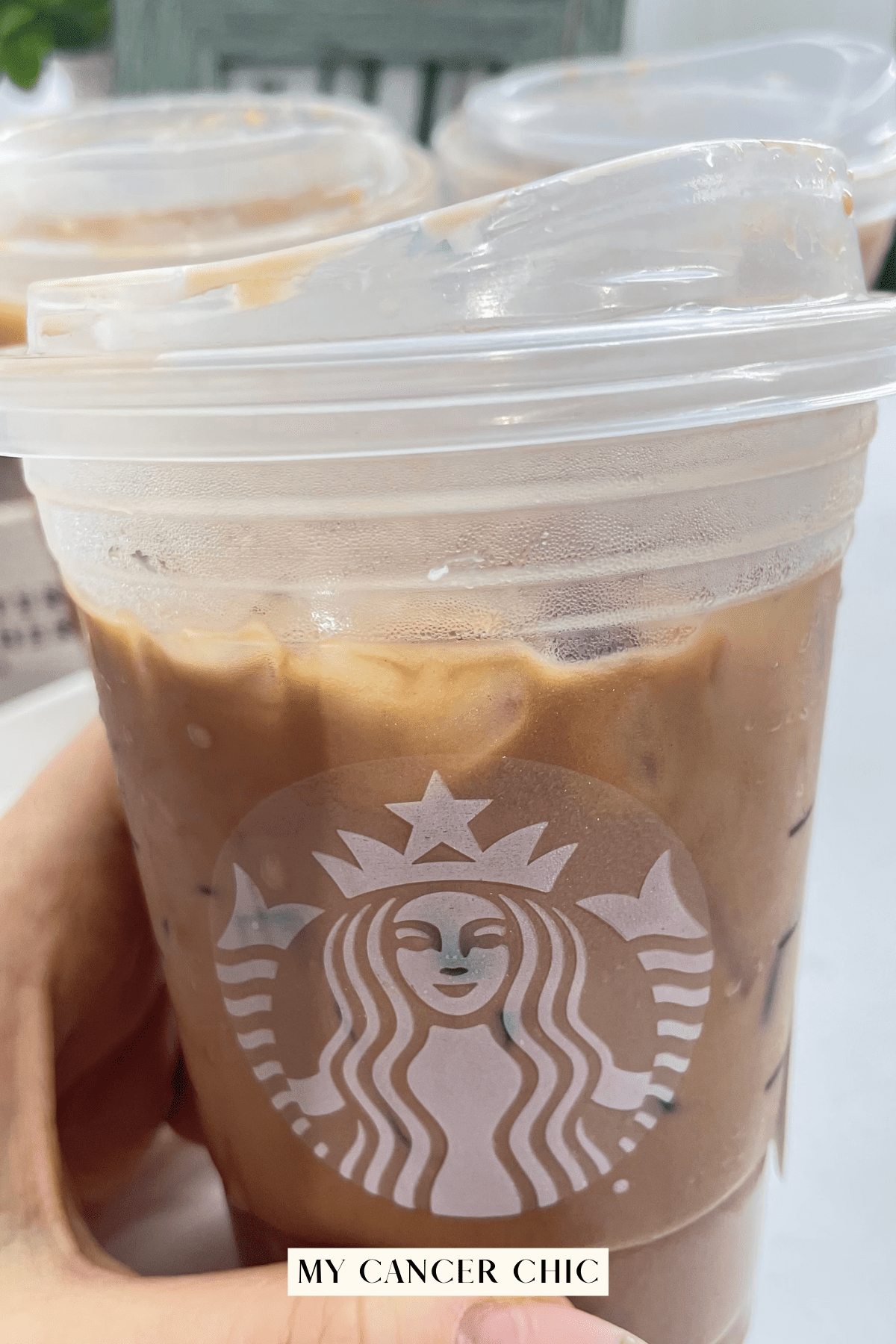 The Iced Caffè Latte at Starbucks is a classic iced coffee drink that's perfect for anyone who enjoys a simple yet delicious coffee beverage. It's made with shots of Starbucks' signature espresso, mixed with milk and poured over ice.
The espresso provides a bold and rich coffee flavor, which is perfectly balanced with the creamy milk. The drink is then poured over ice, making it a refreshing option for those hot summer days when you're craving a cold beverage.
This drink is perfect for anyone who enjoys a classic coffee taste without any added frills or flavors. It's a great choice for a morning pick-me-up or an afternoon treat, and it's versatile enough to be enjoyed on its own or paired with your favorite pastry or snack.
130 calories

11g sugar

4.5g fat
6. Vanilla Sweet Cream Cold Brew
The drink starts with Starbucks' signature cold brew coffee, which is brewed using a special blend of coffee beans and steeped for 20 hours in cold water to create a smooth and rich flavor. Next, the coffee is mixed with vanilla syrup to add sweetness and flavor.
Finally, the drink is topped with a special vanilla sweet cream foam, made by blending vanilla syrup, heavy cream, and 2% milk until it becomes light and fluffy. The sweet cream adds a creamy and smooth texture to the drink and balances out the bitterness of the coffee.
110 calories

14g sugar

5g fat
7. Salted Caramel Cream Cold Brew
8. Chocolate Cream Cold Brew
Starbucks' cold brew coffee is made with a special blend of coffee beans that are steeped in cold water for 20 hours. This makes it have a smooth and rich flavor. Then mocha sauce is added to make it taste like chocolate.
The last step is to put a special chocolate cream cold foam on top of the drink. This is made by blending together dark cocoa powder, vanilla syrup, and 2% milk until it looks light and fluffy. To finish it off, sprinkle cocoa powder on top for a rich chocolate flavor.
250 calories

28g sugar

14g fat
9. Iced Honey Almondmilk Flat White
The drink begins with a shot of Starbucks espresso. Hot water is used to get the strong flavor of the coffee. It is then mixed with honey syrup for sweetness and taste.
The drink is topped with almond milk. This makes the drink sweet and creamy, and gives it a nutty flavor. Finally, honey is added on top to finish it off.
100 calories

17g sugar

2.5g fat
10. Iced Chocolate Almondmilk Shaken Espresso
The drink starts with a double shot of Starbucks' bold espresso roast, which is shaken with ice and chocolate almondmilk to create a frothy and creamy mixture.
The chocolate almondmilk adds a rich and nutty flavor to the drink, and the sweetness of the milk balances out the bitterness of the espresso.
Finally, the drink is poured over ice cubes. This makes a cold and delicious iced coffee drink.
Iced Chocolate Almondmilk Shaken Espresso is a yummy and cool coffee drink that is good for people who don't want to have dairy. It has espresso, chocolate almondmilk, and ice, making it taste great. You can also change the sweetness, so it fits your tastes.
110 calories

16g sugar

3g fat
11. Iced Brown Sugar Oatmilk Shaken Espresso
This shaken espresso is a delicious coffee beverage made with a double shot of Starbucks' blonde espresso, brown sugar syrup, and cinnamon dolce syrup. The drink is then shaken with ice and oatmilk to create a frothy, creamy texture.
It is balanced and tasty with a sprinkle of cinnamon dolce on top. It is popular for people who like sweet drinks that are not too strong.
120 calories

12g sugar

3g fat
12. Starbucks Nitro Cold Brew
The Nitro Cold Brew is made with a special blend of Starbucks' coffee beans. It is brewed for 20 hours in cold water, which gives it a smooth and rich taste. Cold brew is put into a special machine that adds nitrogen gas. This gas is added with lots of pressure to make the coffee thick and smooth.
The Nitro Cold Brew is like beer and comes from a tap. It is put in a glass without ice and has foam on top. You can make it taste different by adding syrups, milk or cream.
The Starbucks Nitro Cold Brew is a special drink. It has a creamy texture and looks like it has foam on top. It tastes smooth and is not as acidic as regular coffee, so it's easier on your stomach.
5 calories

0g of sugar

0g of fat

280mg of caffeine
13. Iced Blonde Vanilla Bean Coconutmilk Latte
This iced latte is a refreshing and creamy beverage made with Starbucks' signature Blonde Espresso, vanilla bean syrup, and coconut milk, all poured over ice. It's a perfect choice for those looking for a dairy-free or vegan option, as the coconut milk gives the latte a rich and creamy texture without any dairy products.
120 calories
14g sugar
5g fat
Starbucks Secret Menu Iced Coffee Drinks
Order a Grande Cold Brew.
1 pump caramel

1 pump mocha

2 pumps SF vanilla

splash cream/milk
Doppio is an Italian term for "double," and in this context, it means 2 shots of espresso coffee over ice. Pro tip: Order your custom espresso drink as an Iced Doppio Espresso to save money on your oder. 
Starbucks Doubleshot® on Ice

2 pumps brown sugar syrup

2 pumps SF vanilla syrup

splash half+ half or creamer
16. Iced White Chocolate Mocha
Order a Grande Cold Brew.
1 pump white mocha

1 pump mocha

2 pumps SF vanilla

splash half + half
17. Toffee Brown Sugar Latte
First, you will order an Iced Americano. Then you will add 1 pump of brown sugar syrup, 2 pumps of sugar-free vanilla, 1 pump of toffee nut, and a splash of cream or milk.
90 calories

Fat - 5.8

Protein - 0.8

Carbs - 13 grams
18. Butterbeer Iced Latte
Order a Grande Cold Brew.
1 pump caramel syrup

1 pump toffee nut syrup

splash of half and half

2 packets of a zero-calorie sweetener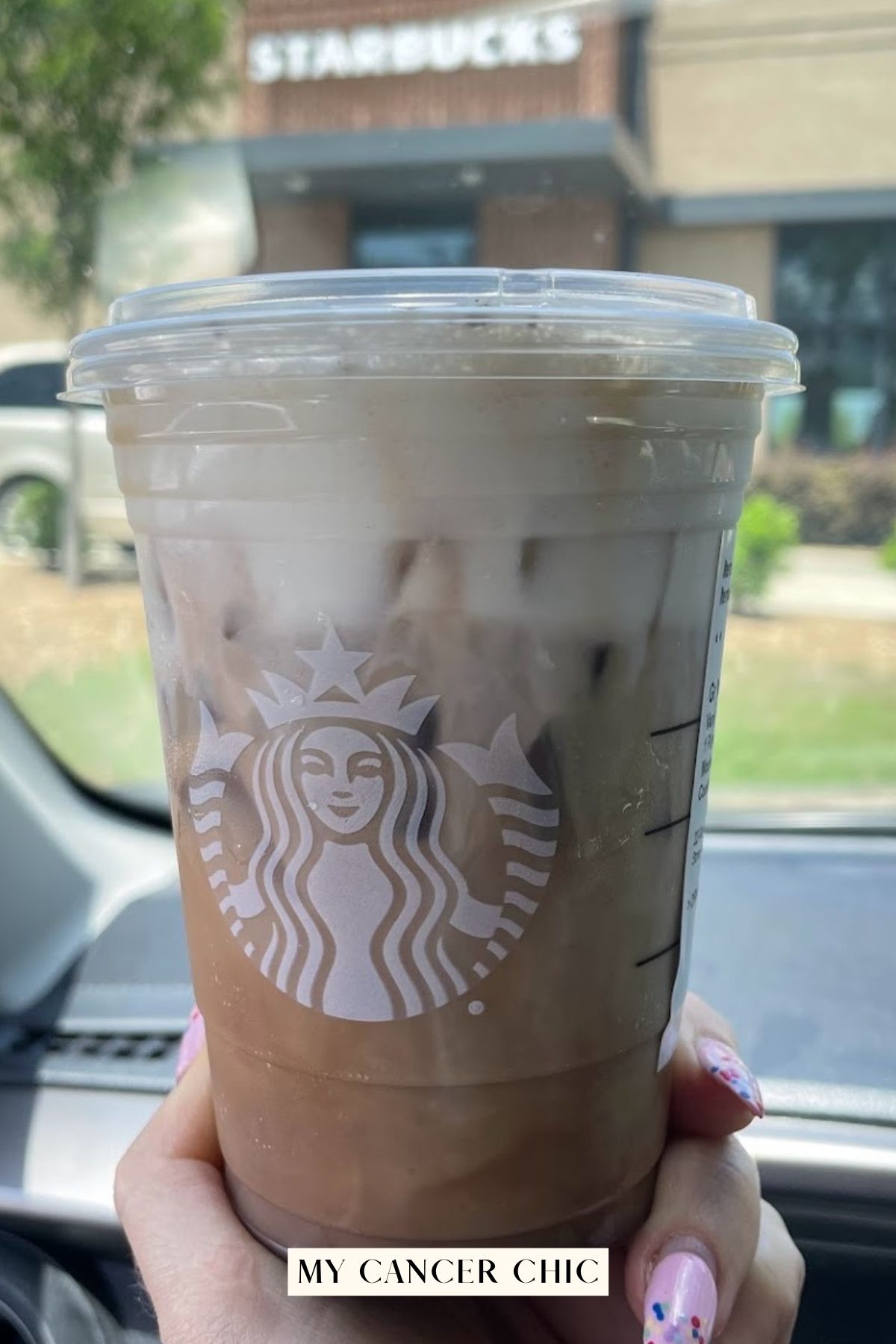 19. Cookies n' Creme Cold Brew
Order a Vanilla Sweet Cream Cold Brew.
1 pump white mocha
Mocha drizzle
Cookie crumbles
As you can see, the Starbucks menu has a bunch of iced coffee options! Iced Coffee from Starbucks is a great choice for anyone looking for a light and refreshing beverage anytime of the year but particularly in the warmer months.
These iced coffee drinks from Starbucks all promise to bring you the perfect combination of cooling refreshment and a caffeinated kick.
Whether it's a classic Iced Caramel Macchiato, an indulgent Iced White Chocolate Mocha, or something more unique like Butterbeer Iced Latte, there's sure to be one that'll satisfy your cravings.
So go ahead, take a break from your busy day, and enjoy one of these delicious iced coffee drinks today!
Check out my other Starbucks Drink Recommendations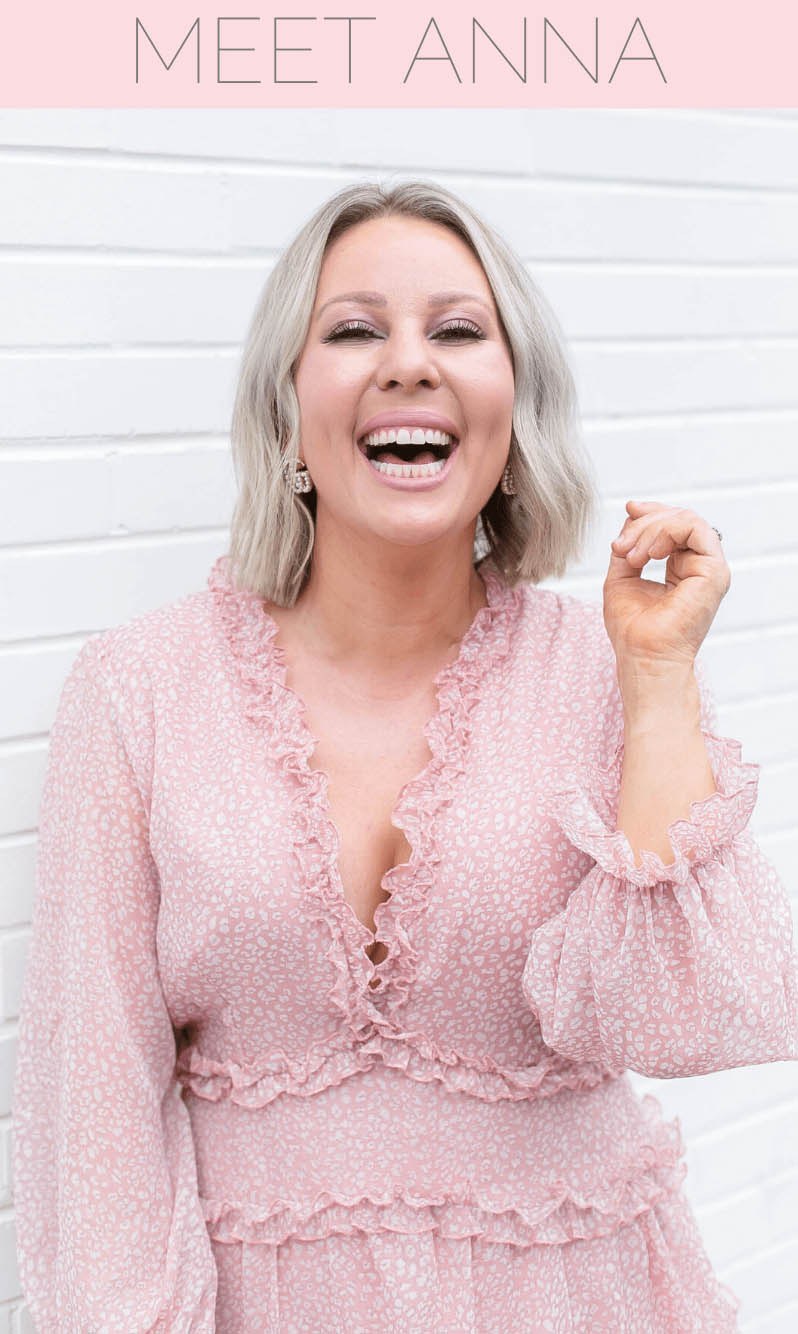 Breast cancer survivor, lover of style, beauty and all things pink! Inspiring you to thrive through adversity.