You know all those graphic sweatshirts you throw on for a casual lazy day on the couch? So, what if I told you it was possible to dress up graphic sweatshirts? Also, that you can create chic and stylish outfits?
Inspired by the loungewear moment in 2020, I was inspired to create a few feminine and chic sweatshirt outfit ideas. These outfits feature the graphic sweatshirt designs from Harper & Lily's Etsy shop.  Let's jump into these sweatshirt styling ideas and how to Dress Up Graphic Sweatshirts.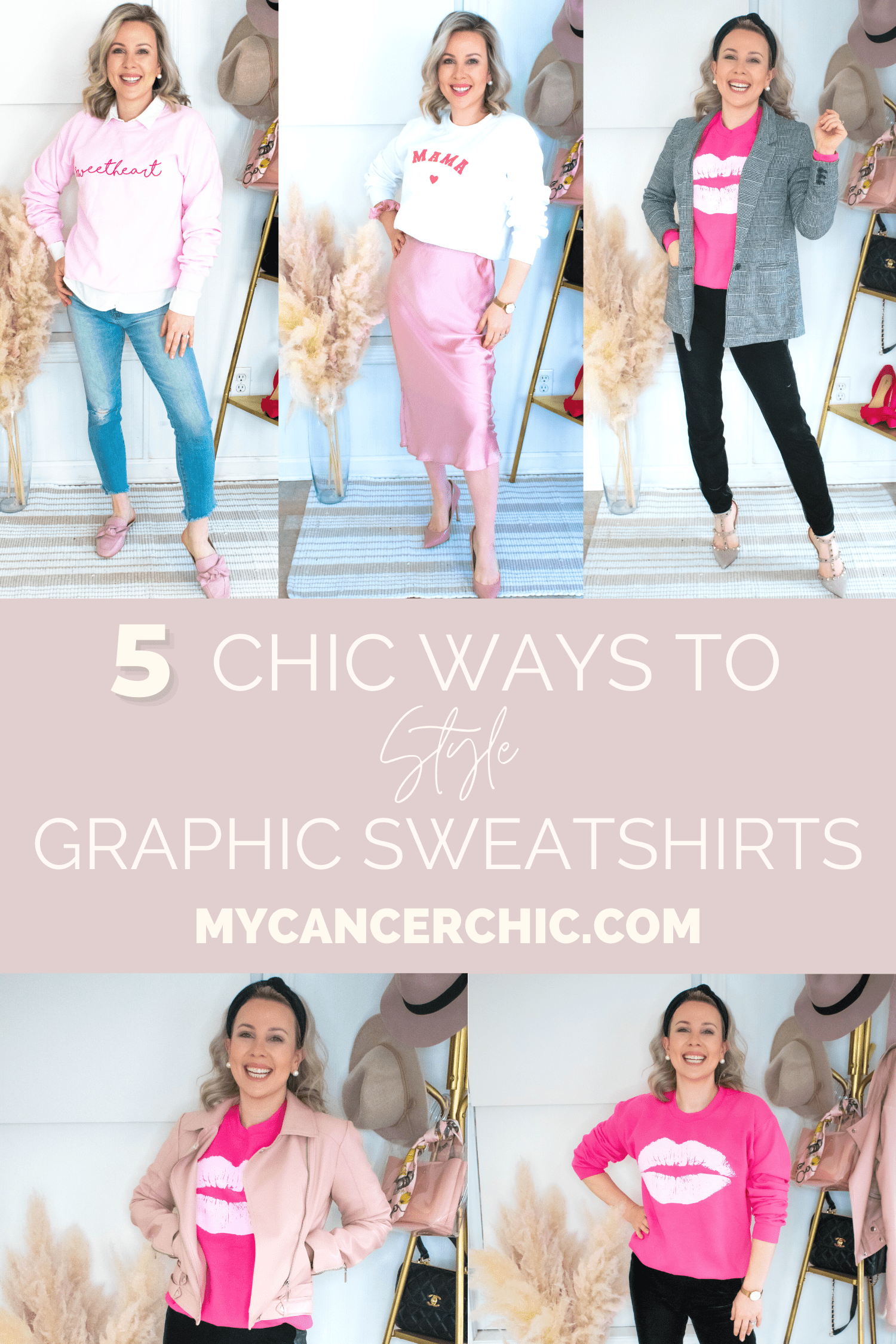 HOW TO DRESS UP GRAPHIC SWEATSHIRTS
When it comes to outfit planning, think about the style or the feeling you are trying to achieve. Are you going for a feminine look? Do you want a more professional look or something edgy?
I created 5 different outfit ideas. Also, I used the same 3 graphic women's sweatshirts to show you how to dress up graphic sweatshirts for any kind of look or event. Now let's break down the elements of each look.
Graphic Sweatshirt with a Skirt & Heels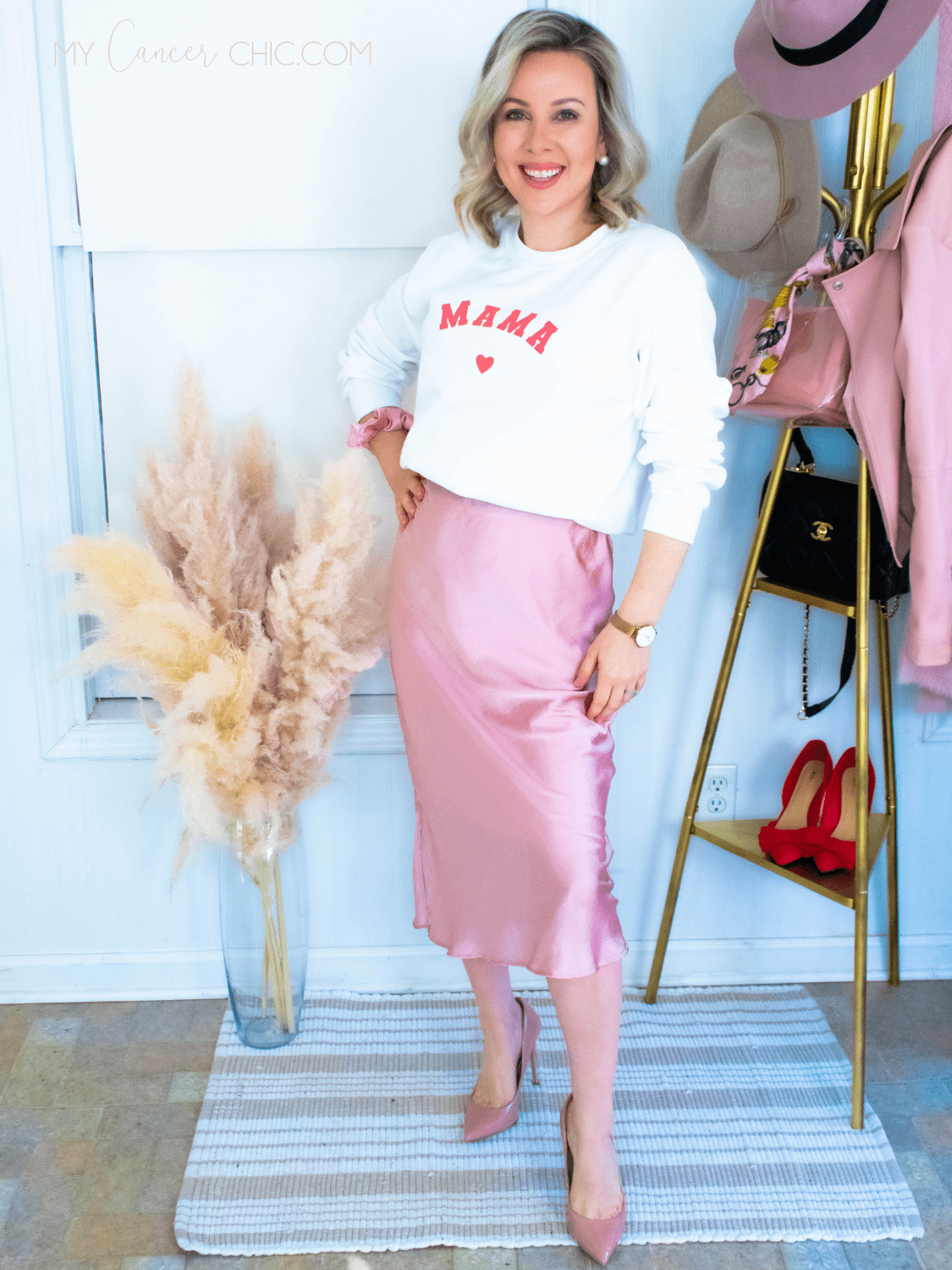 Want to dress up your sweatshirt? Pair it with a satin skirt and heels. So, the satin fabric immediately dresses up the look. Also, it provides a nice contrast in fit to the cotton sweatshirt. I added heels for a more dressy look. But you could also dress is down with flats or sneakers.
Graphic Sweatshirt with a Leggings & Heels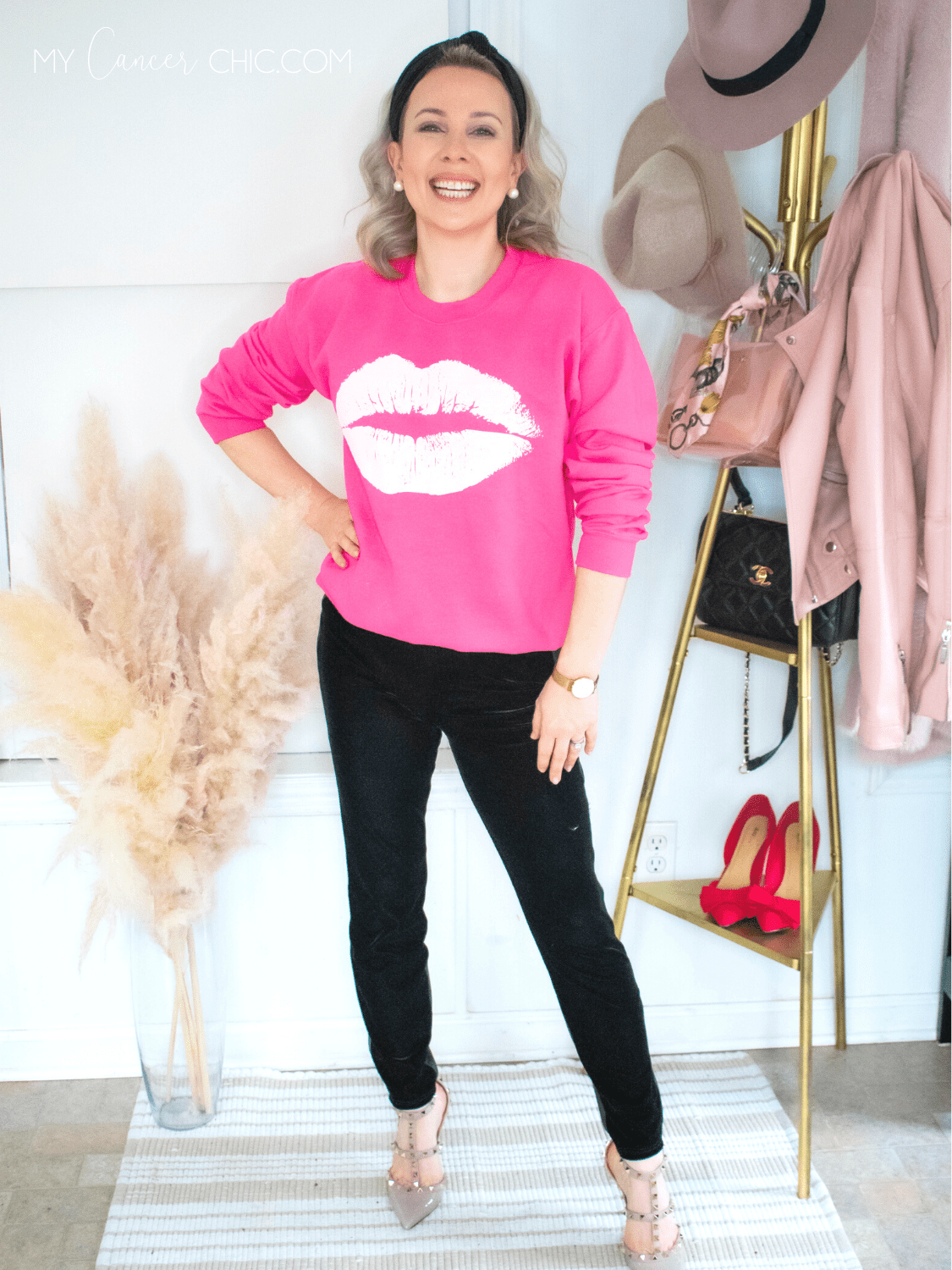 Leggings & a sweatshirt may seem like the most casual lazy look ever. But, it's easy to dress up the graphic sweatshirt by opting for a pair of faux leather/velvet leggings and adding a dressier shoe. So, you could also swap the heels for flats if you don't want to be so dressed up.
Graphic Sweatshirt with a Blazer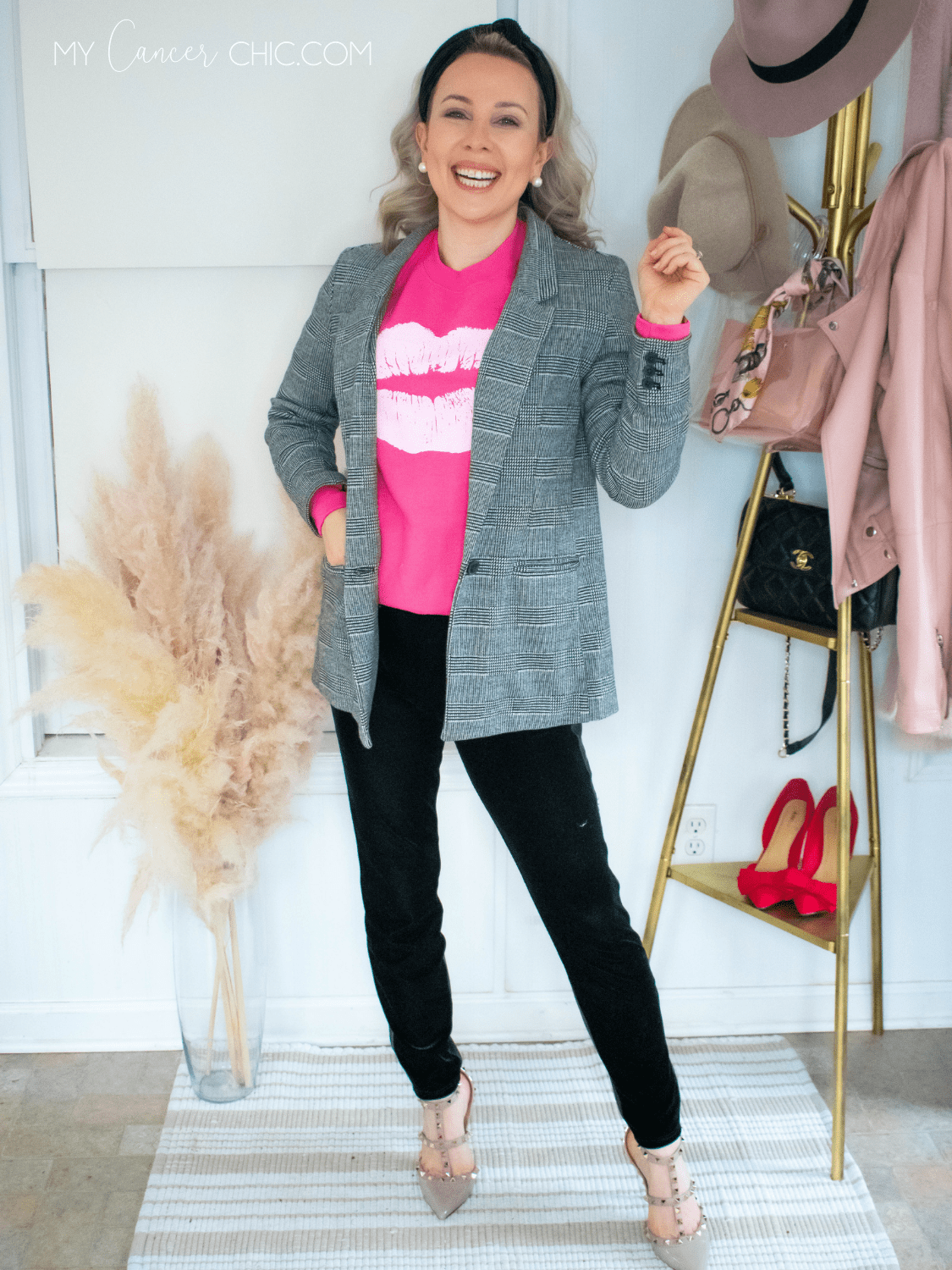 So, take the legging and graphic sweatshirt outfit we created above and add a blazer for a more polished and professional look. The hot pink sweatshirt is quite bold. So, if you want something a little more muted you can take this sweatshirt outfit idea. Then, substitute a black or white or plain colored sweatshirt.
Graphic Sweatshirt with a Leather Jacket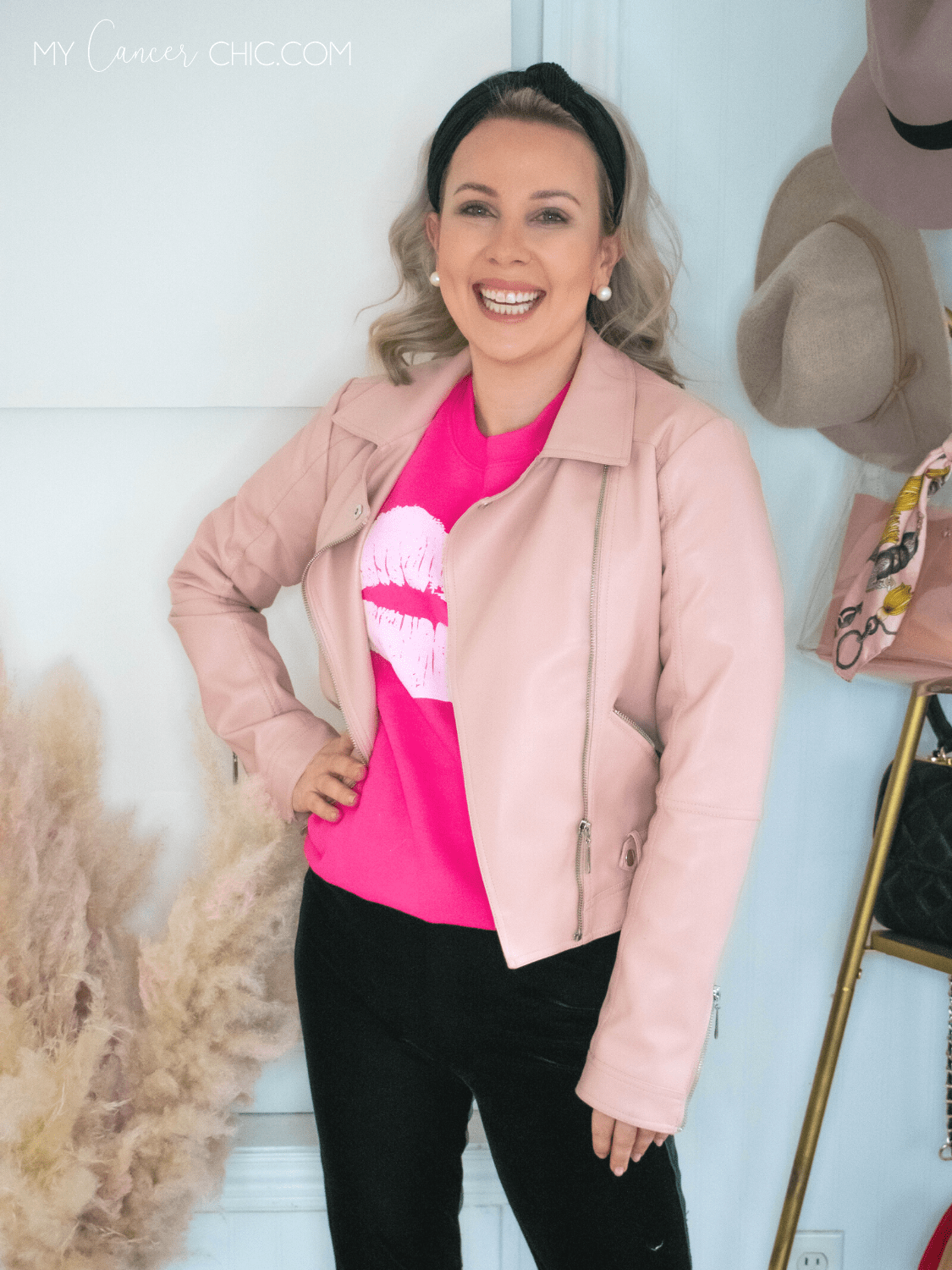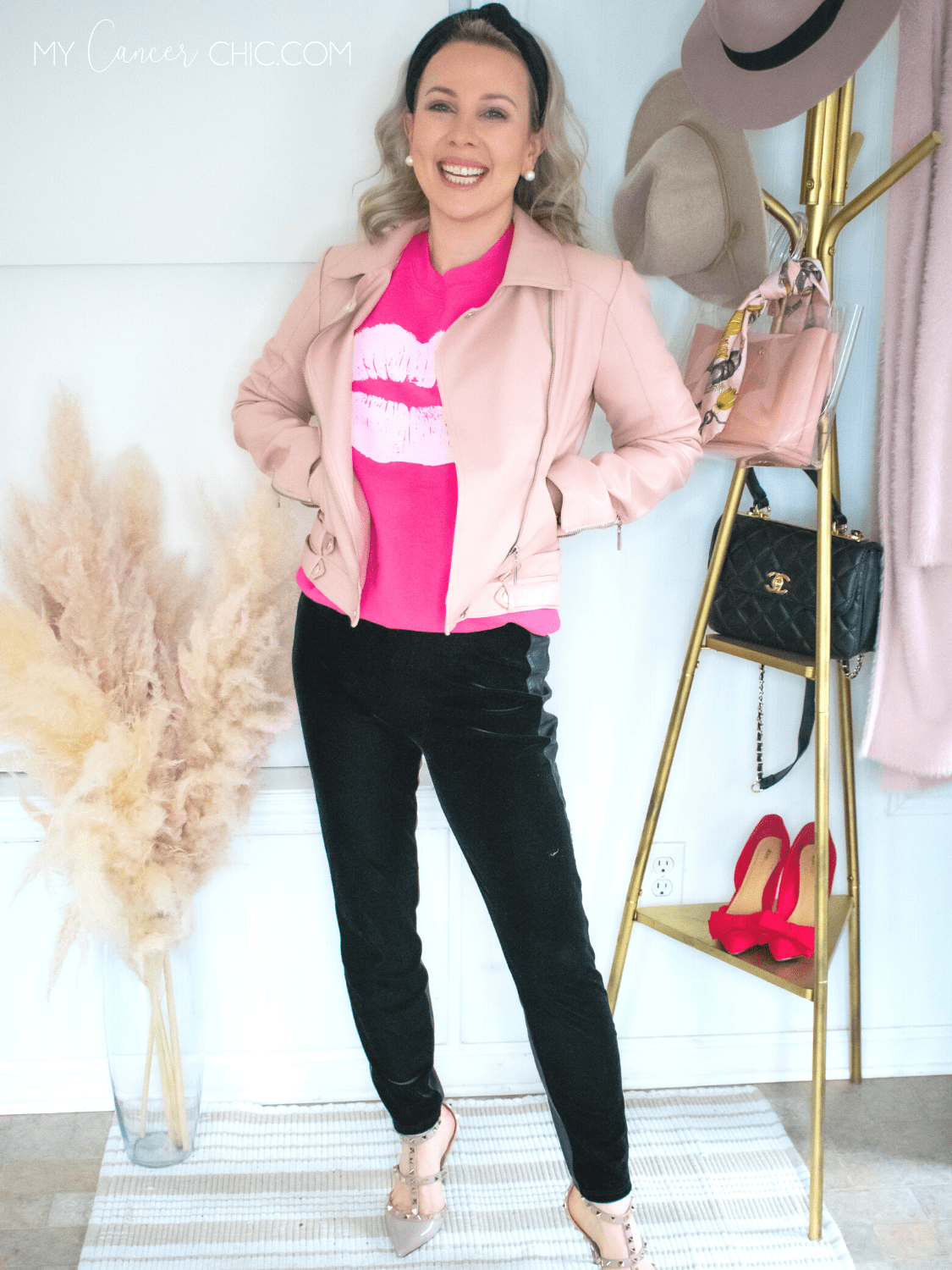 Want to dress up your graphic sweatshirt but make it a little edgier? Swap the blazer for a leather jacket. Also, I have a pink obsession.
So, mine is pink but this outfit would also look great with a tan or black leather jacket. Also, an added bonus to this sweatshirt outfit idea is that it's super warm with all the layers.
Graphic Sweatshirt with a White Button Down
This last sweatshirt outfit idea was my favorite. Also, adding a white button down under a sweatshirt is similar to the look you can do under a sweater.
So, it adds a classy touch. Also, it dresses up the whole look. Even though you can see I styled the sweatshirt with jeans and flats.
Check out all of the feminine and chic graphic sweatshirt designs below made by my friend and #momboss creative Erica, the owner of Harper & Lilly
Cute Pullover Sweatshirts for Women
I have rounded up all the items (or similar) for you all as shown above in my sweatshirt outfit ideas. Click through the widget below to shop any of the items.
Shop the Sweatshirt Outfit Ideas
Next time you are looking for a cozy but chic outfit, I hope you feel a little more confident on how to dress up graphic sweatshirts.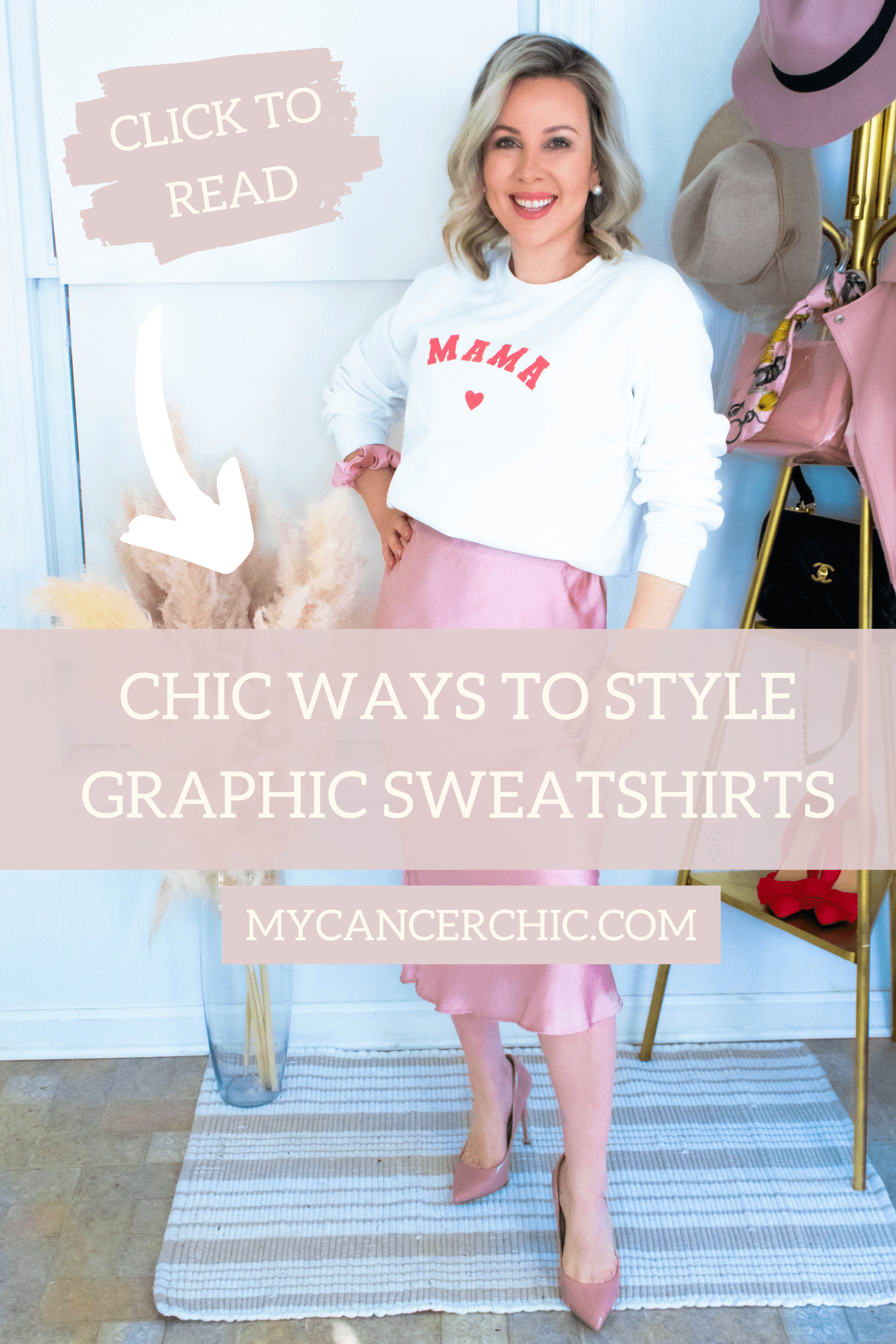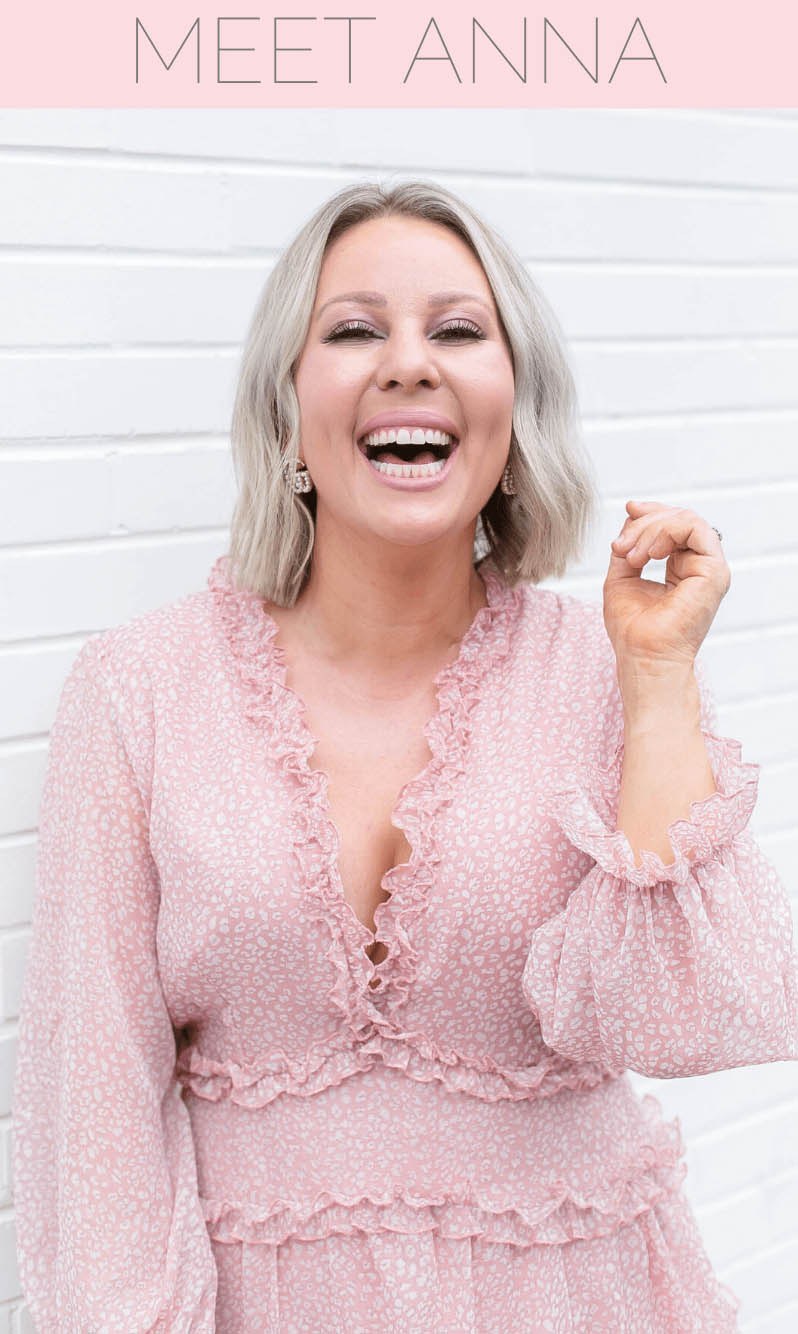 Breast cancer survivor, lover of style, beauty and all things pink! Inspiring you to thrive through adversity.