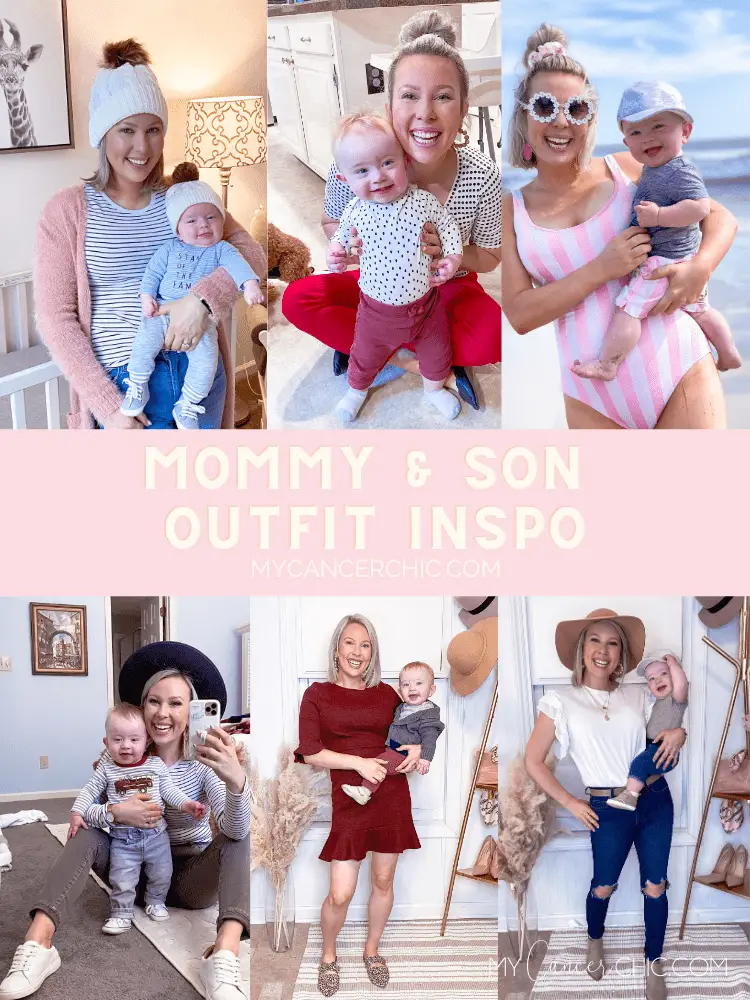 I will admit I always dreamed of wearing matching outfits with my child someday. When I found I was having a boy that threw a bit of a wrench in my girly pink dream, but not to despair. It turns out matching with your child for #boymoms just looks a little different. The outfits may not be exactly the same but I am sharing 5 tips for how to plan mommy and me outfits for boy moms.
Creative Ways to Creating Mommy & Son Matching Outfits
Weave a common color into both outfits⁠. Burgundy is an easy one because it's quite common for women and boys clothes. If you can't find the color you want in boys go with girls. Baby sizing is the same!
Stick to neutrals. Black, tan, and white all look great together and give the illusion of matching even if the items are different.
Pick a matching pattern like stripes, or dots or even floral. I wear stripes constantly so that is an easy one for us.
Matching accessories like hats or sunglasses are another easy way to match with your kiddo.
Last but not least, matching swimsuits are so much fun! Luckily more brands are offering swimsuits for women and children with the same prints/patterns for boys and girls.
For each outfit below I have linked the similar items so you can recreate these looks.