Pastel outfits are my favorite kind of outfits. They exude femininity and with just a touch of pastel you can take any outfit from bland to bright and springy. In today's post I am sharing 7 ways to style pastel and giving you 8 chic pastel outfit ideas.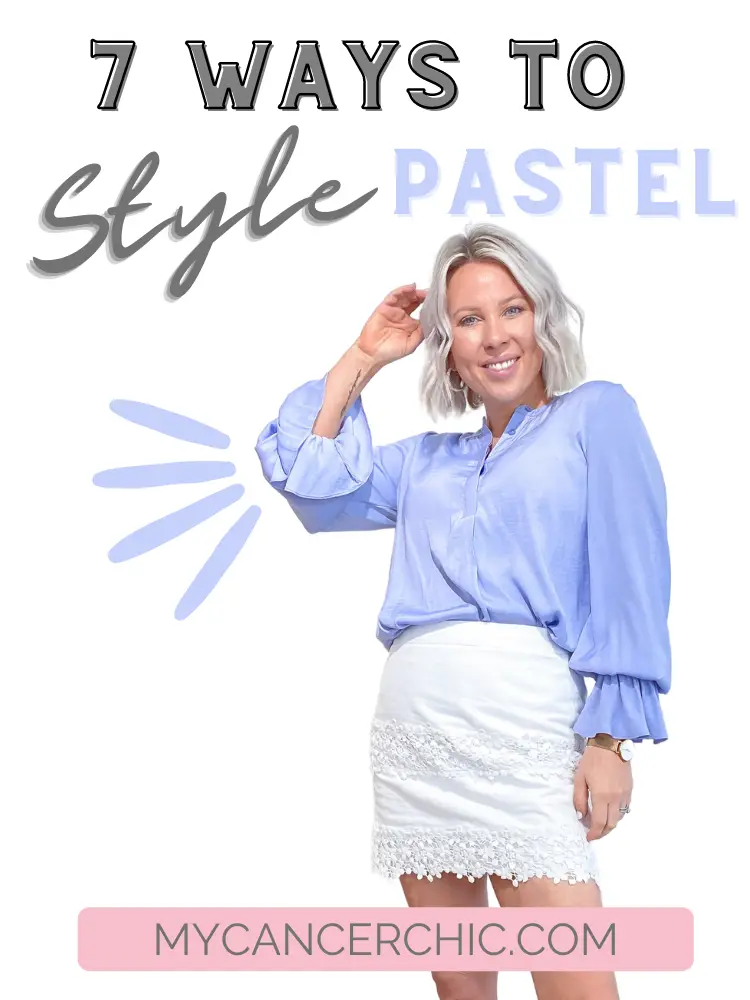 Why I Love Pastel Outfits
Give me a pastel pink or baby blue any day. Adding pastel to an outfit makes it soft, feminine and classy no matter what you are wearing! The best part of pastel, is while it's normally associated with Spring, it can truly be worn all year round. In today's post we'll go through 7 ways to incorporate pastel in your wardrobe from accessories to full body pastel outfits.
How to Style Chic Pastel Outfits
1. Pastel Accessories (shoes, jewelry & purses)
Add pastel accessories to your outfit for a soft touch. Think pastel earrings, a pale pink back or a mint pair of shoes. I treat pastel accessories as a staple year round and think they add a chic and feminine touch to any outfit.
2. Pair Pastel with Neutrals
Pairing pastels with neutrals is a great way to make the color pop. White is my favorite neutral to pair with pastel because it accentuates the color. I like a pastel top with white bottoms or a pastel pair of pants with a white top or bodysuit.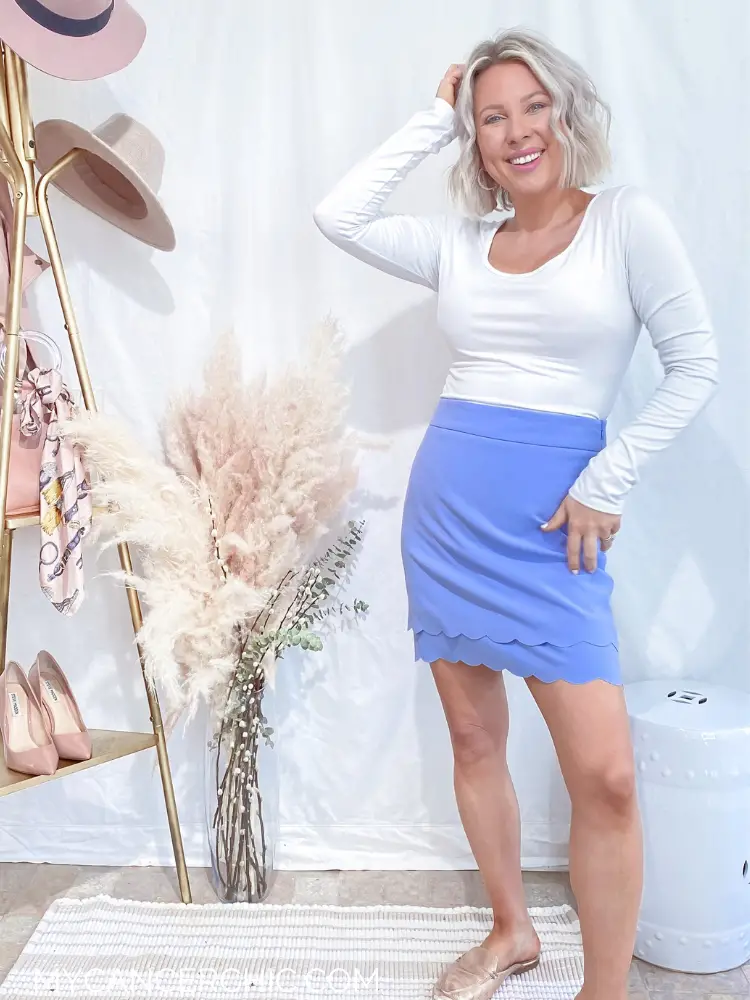 3. Pastel Dresses
I LOVE a pastel dress. It's an easy way to put a chic outfit together with little thought and can be worn to work or out to brunch. If you want a more professional pastel look opt for classic styles like a sheath dress or A line. Look for more flowy options for brunch or outings.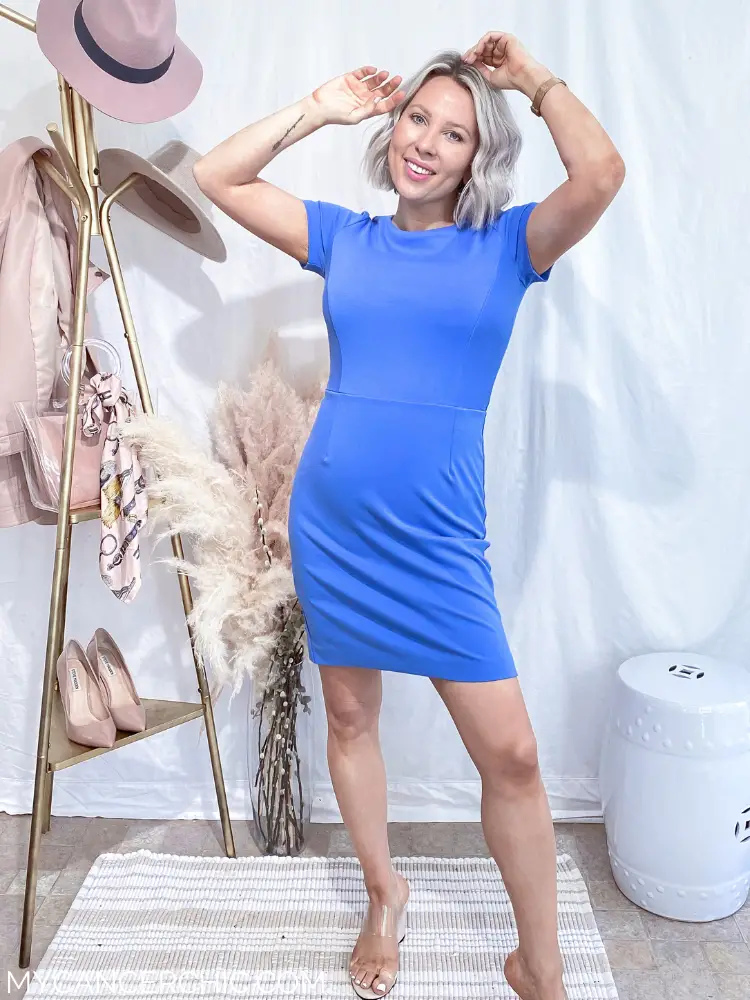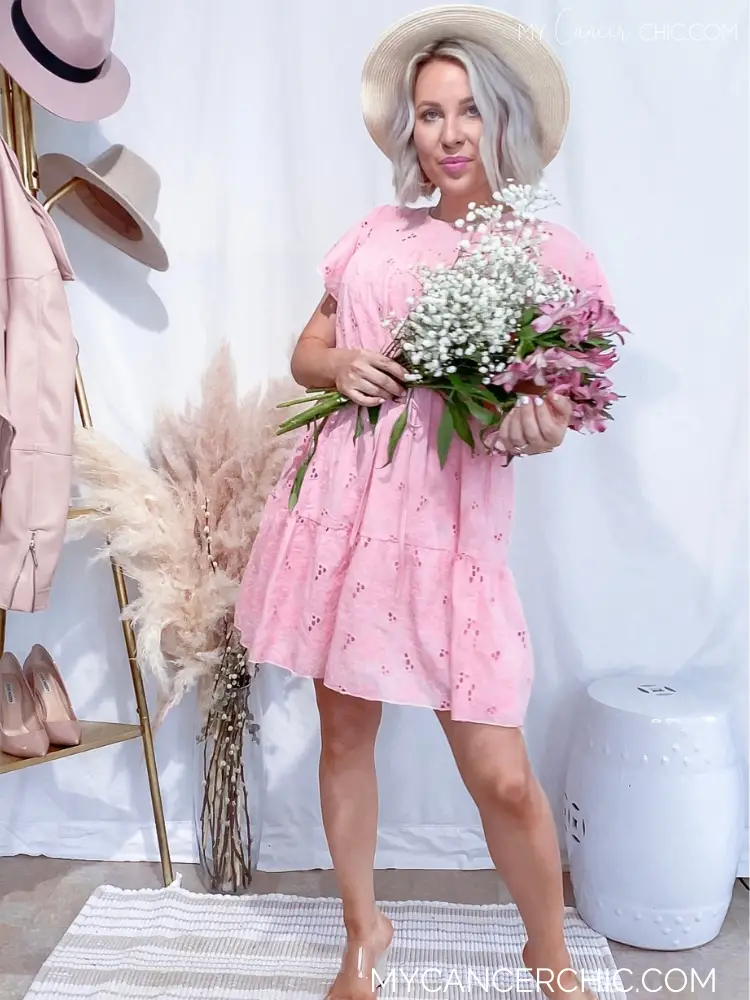 4. Pastel Patterns
Not a fan of plain pastel? Try out a pastel floral or pattern piece. I really love floral pastel because it's very feminine and can be worn in so many ways! I particular love the floral pastel skirt shown in this post (thrifted) and the romper, which is new from Amazon. The flowy sleeves and the tie front got me.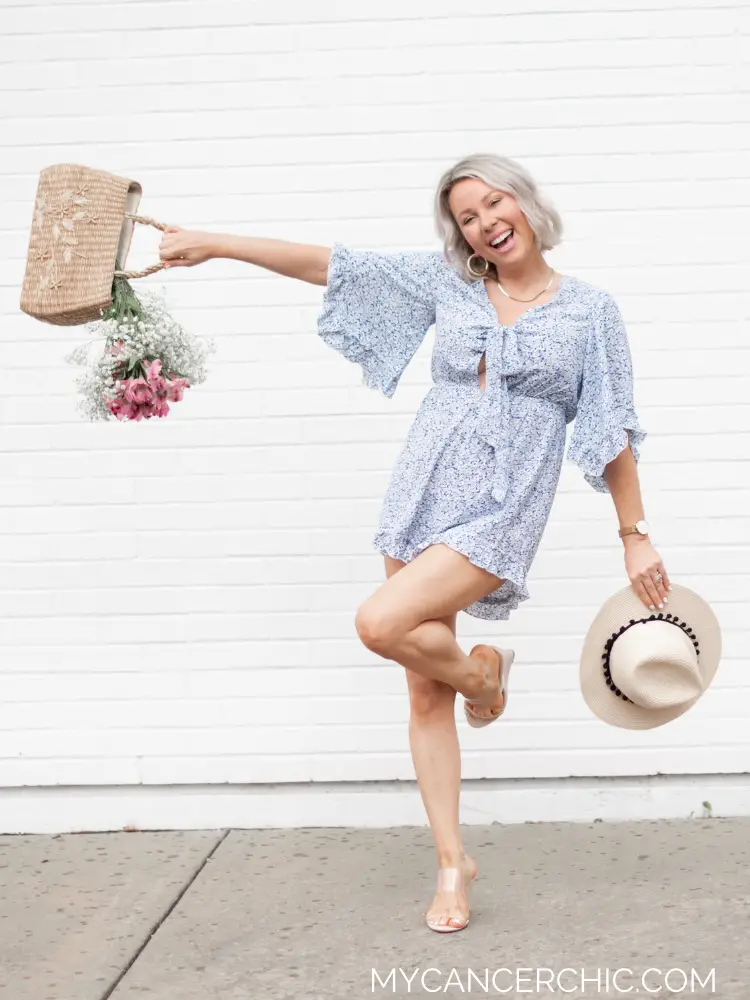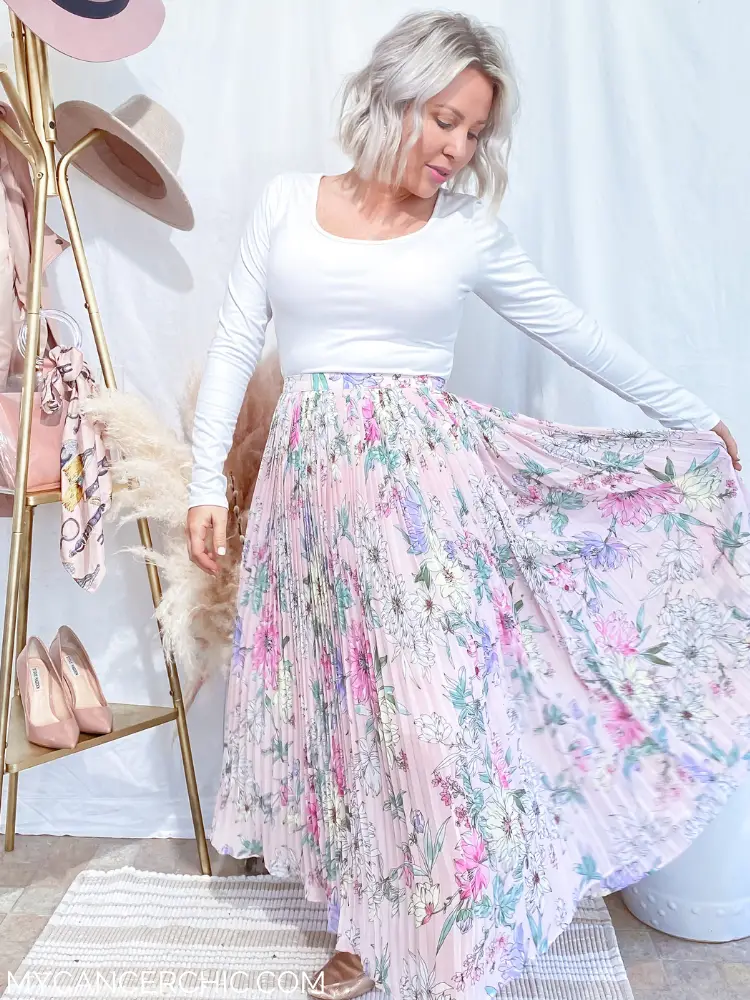 5. Mix & Match Pastel
Feeling the love pastel? Mix and match your pastels together. I love the combination of baby blue and pink together for a super soft outfit. You can easily combine any soft colors you have in your wardrobe for a simple pastel outfit.
6. Monochromatic Pastel Outfits
Monochromatic outfits are a great way to look classy and chic. Mix various shades/tones of the same pastel for a chic and smooth outfit.
7. Pastel Blazers & Coats
Don't want to commit a full outfit to pastel? Work in pastel with a blazer or a coat. This is a fun way to experiment and dress up a simple outfit. I may have a closet full of pink coats and blazers. Check out this post for some of my favorite pink fluffy coats.  I linked some fun pastel blazers below.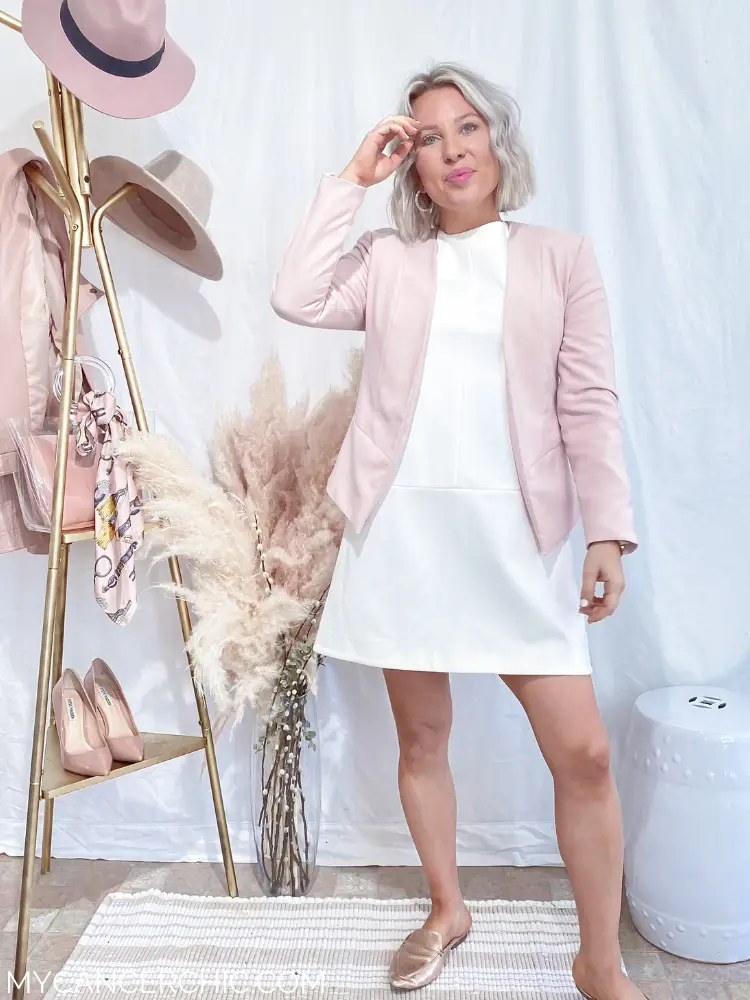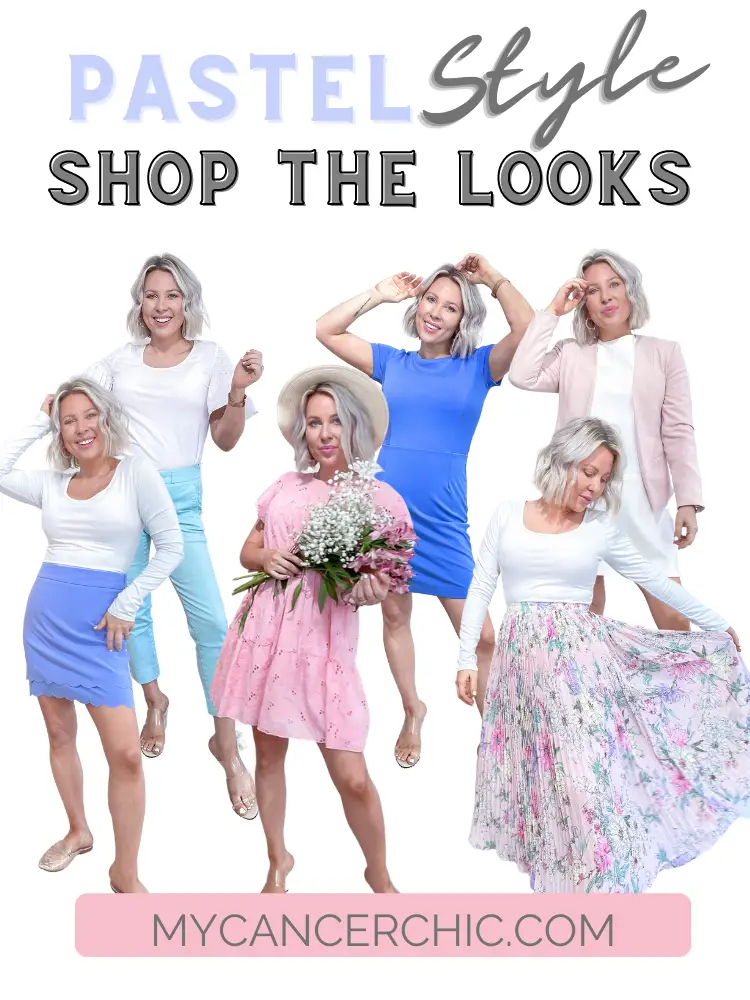 Most of my pastel items shown in this blog post are thrifted or restyled from past seasons (I am all about sustainable style), but I linked TONS of pastel items you can buy below to create the perfect pastel outfits. The pink dress and my blue romper are both new and linked below as well - both run true to size!
Click through the widget below to shop any of the items.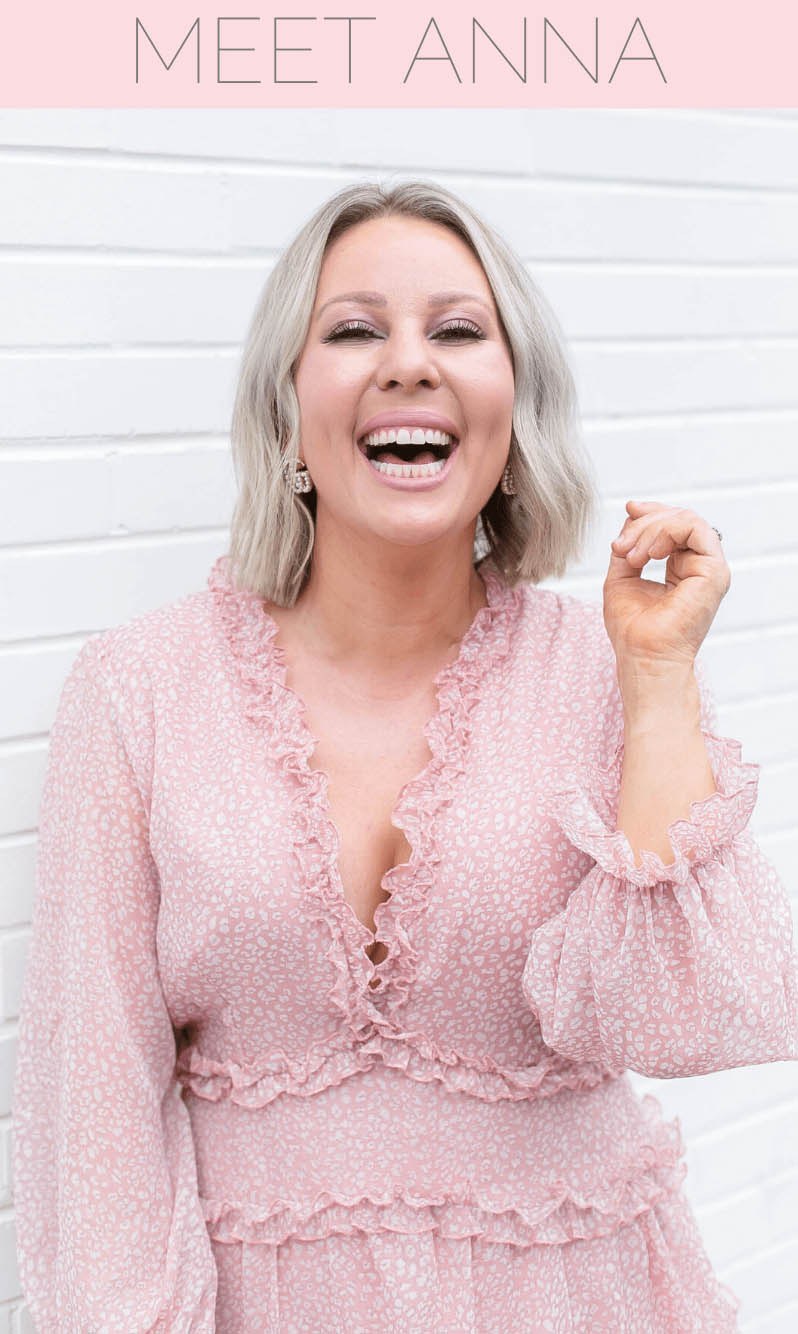 Breast cancer survivor, lover of style, beauty and all things pink! Inspiring you to thrive through adversity.