Want an easy work from home makeup look? Then you are in the right place! Makeup can be intimidated if you are not someone who normally wears it. A few core products go a long way to help you look polished and prepared on all those virtual calls & meetings. In today's post I am breaking down hwo to achieve this minimalist makeup look with 5 key products I think everyone needs in their makeup kit (drawer or bag).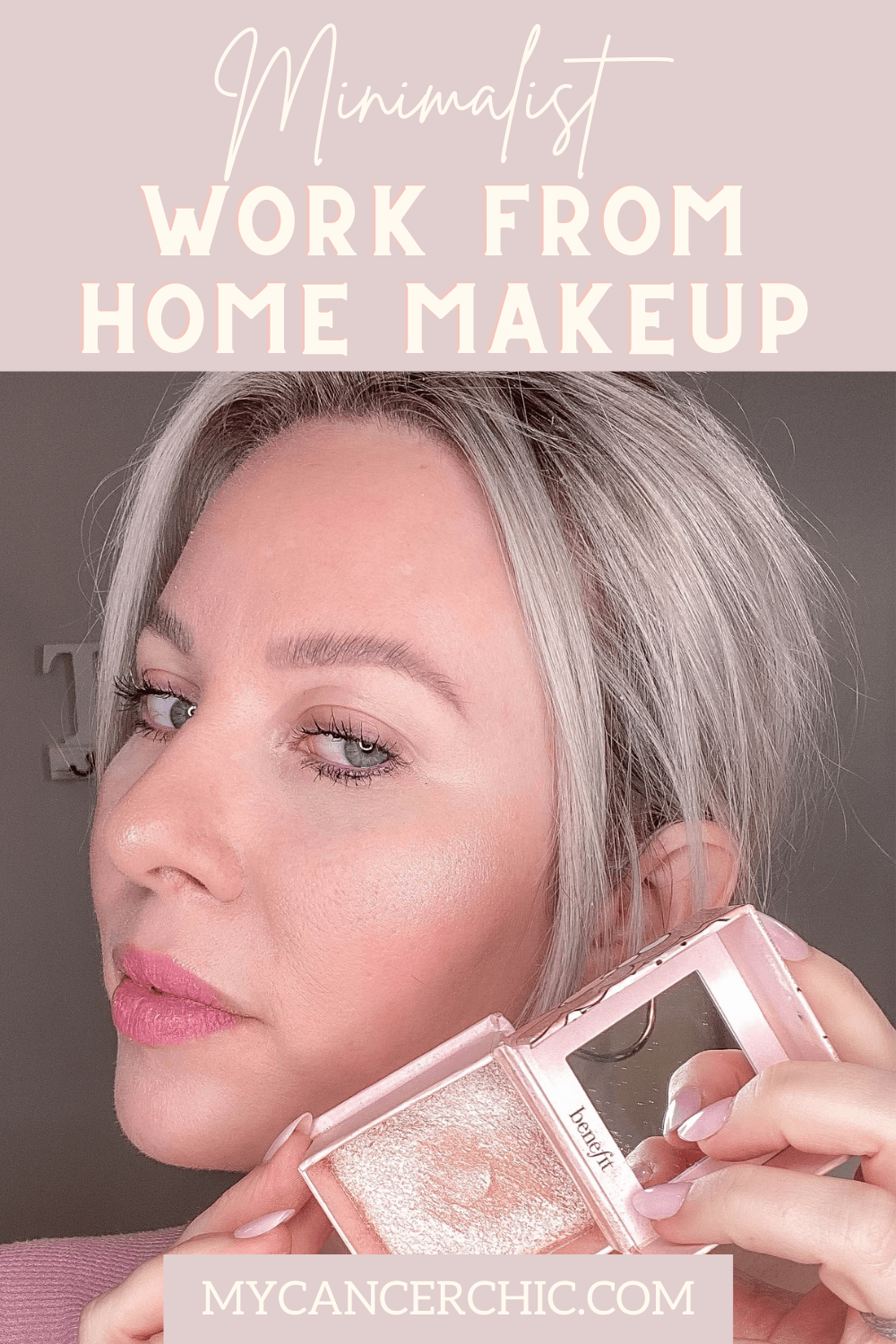 EASY WORK FROM HOME MAKEUP 
As many of us have adjusted to working from home, one aspect of change has been our makeup routines. If you were previously someone who wore a full face of makeup you may be embracing a minimalist work from home makeup routine and if you never wore makeup, you may find yourself looking for small ways to spruce up your virtual appearance.
No matter what I NEVER skip my makeup in the morning. It's mental for me but taking time to get ready to go to my home office makes a huge difference in my mood.
It doesn't take a look of products to look put together on camera but the types of products you use are important. In today's post we will go through the 5 (+ 1 BONUS) key makeup items I think are at the core of an easy work from home makeup look.
STEP 1: NATURAL SKIN : TINTED SPF 
I used to be a full-coverage foundation lover all the way. Also, I would not leave the house without a full face of makeup, but working from home has encouraged me to go for a more minimal makeup look. So, I now aim for a natural glow instead of fully masking my skin. It also doesn't hurt that going makeup free and amore consistent skincare more has improved my skin (check out this post for my PM oily skincare routine).
With a tinted SPF or light powder (this is my favorite) you can smooth blemishes. It also provides an even tone and gives the appearance of flawless skin during your virtual meetings. The added benefit of a tinted SPF is that you also get the sun protection, which yes need need even if you barely go outside or sit by a window.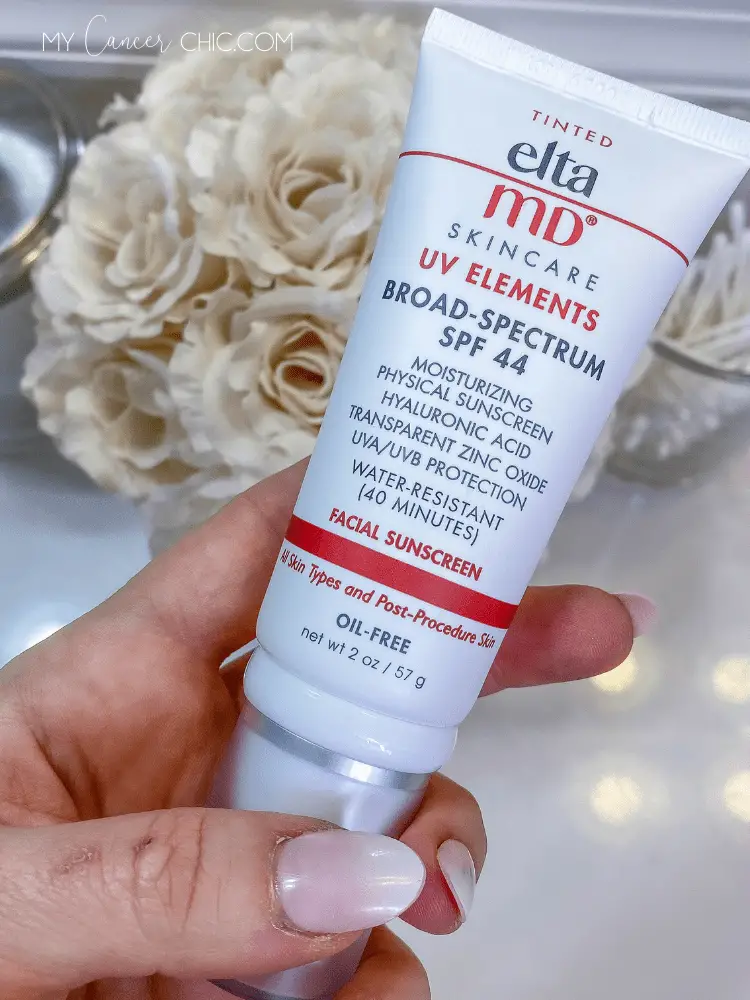 Concealer is literally my most coveted makeup item ever! It can disguise dark under eye circles, cover blemishes, even skin down and reduce redness. The two concealers are in my daily arsenal. Also, the YSL concealer I use as a color corrector under my eyes. The Tarte concealer I use to brighten areas of my face. I also use it to reduce redness or wear as a base on larger portions of my face when I want fuller coverage, but still natural makeup look. You can use as little or as much concealer as you want to create the work from home look you like.
PRO TIP: IF YOU ARE OILY LIKE ME BE SURE TO SET ANY AREAS YOU USE CONCEALER WITH A LIGHT DUSTING OF POWDER OR MID-DAY YOU WILL BEGIN TO LOOK LIKE AN OIL SLICK ON CAMERA.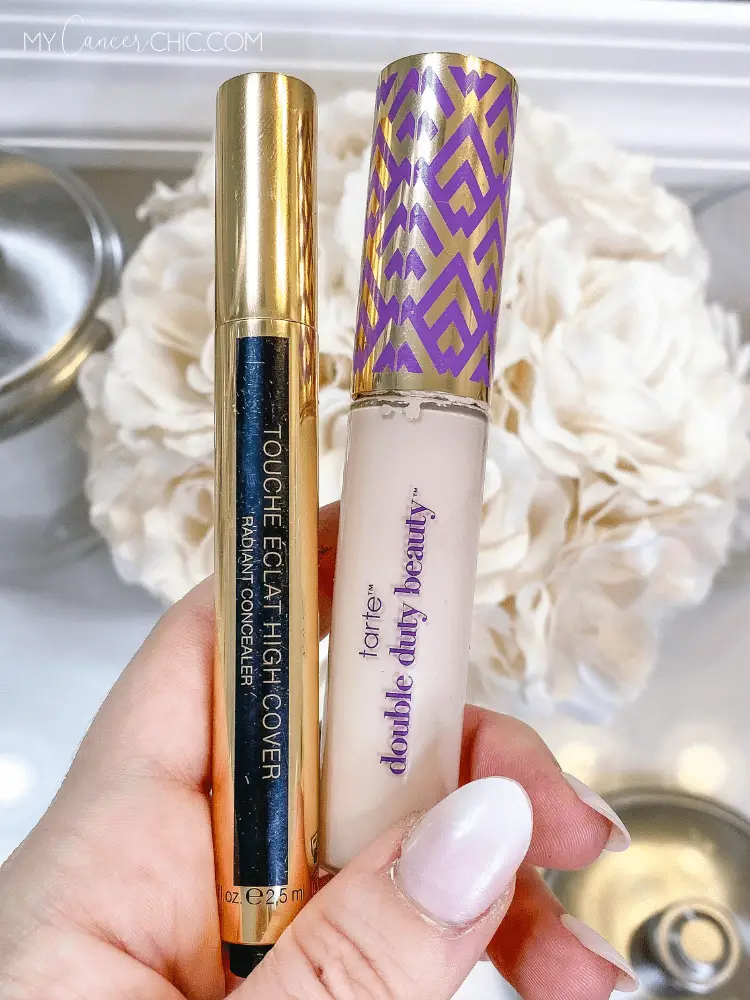 When it comes to at-home work-ready makeup, a blush is essential. The camera washes your skin out and adding a lightly applied color to your cheeks can give a healthy and awake appearance. So, I opt for a cream blush for my work from home makeup looks because it's easy to apply with your fingers. Also, I find it melts into the skin and looks more natural. This blush is my absolutely favorite because it serves two purposes as both a cheek color and a lip color.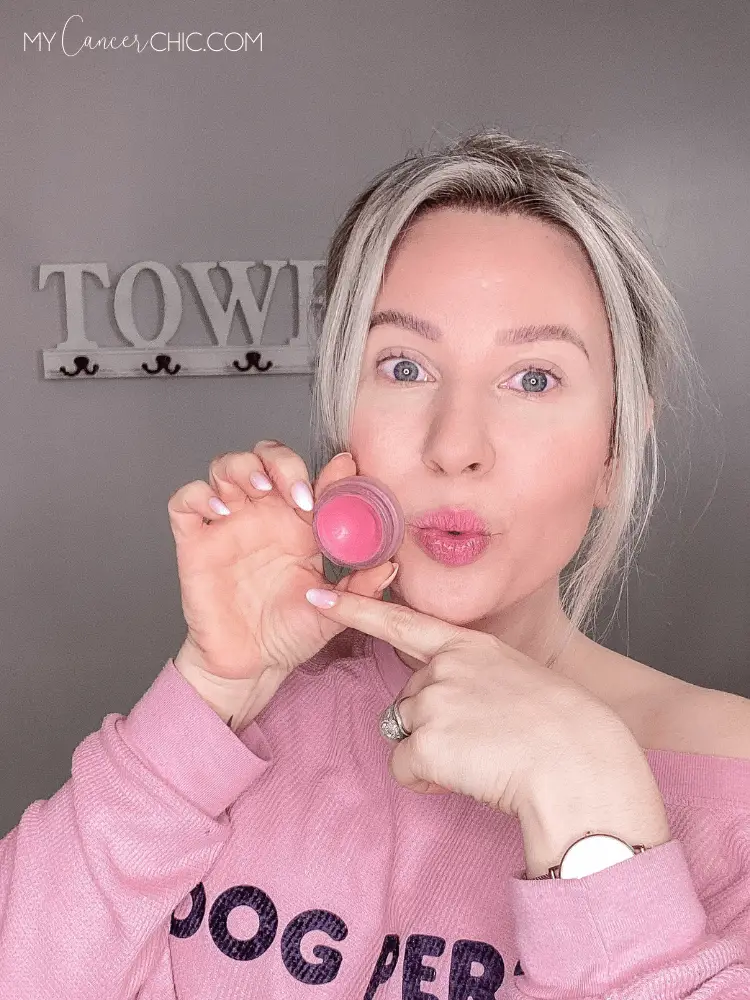 I don't know about you but I feel naked without mascara. All it takes is a quick coat of mascara and my eyes suddenly look more away. But, have you ever tried eyelash primer?! I discovered it 6+ years ago and never looked back. So, a lash primer helps hydrate your lashes, lengthen and prepare them for better mascara application. Also, my favorite lash primer is around $10 bucks from Loreal. Apply the primer, wait 30 seconds for it to get tacky and then apply your mascara of choice. I love the ITCosmetics Superhero mascara. So, I promise you will thanks me when you see the difference.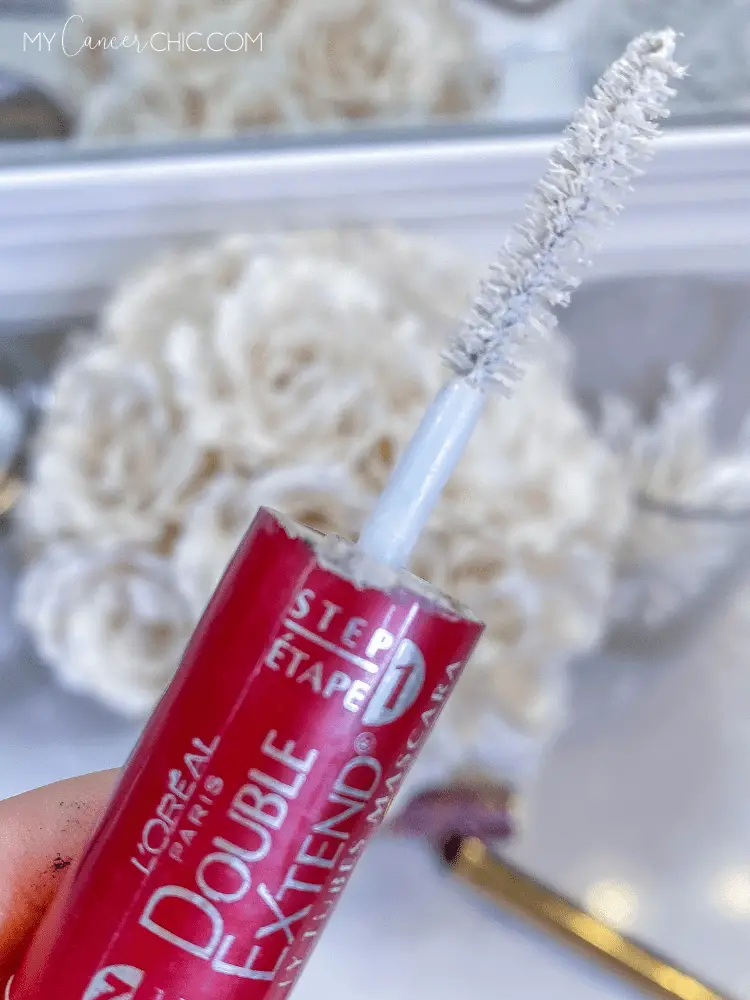 If you have followed me for any length of time you know I preach the power of brows. Brows truly define your face and can make your appearance look more polished online. Also, there are tons of products on the market from pomades, to pens and pencils. For an easy minimal makeup look, opt for a pen or pencil. Pomades and powders take more work and can be more difficult for beginners. So, my daily brow combo is a clear brow gel to keep my hairs (while sparse) in place and then some color definition with one of my favorite brow products (shown below). If you want to learn more about how I do my brows, check out this video. Also, here's my whole post on how to create natural brows during chemo.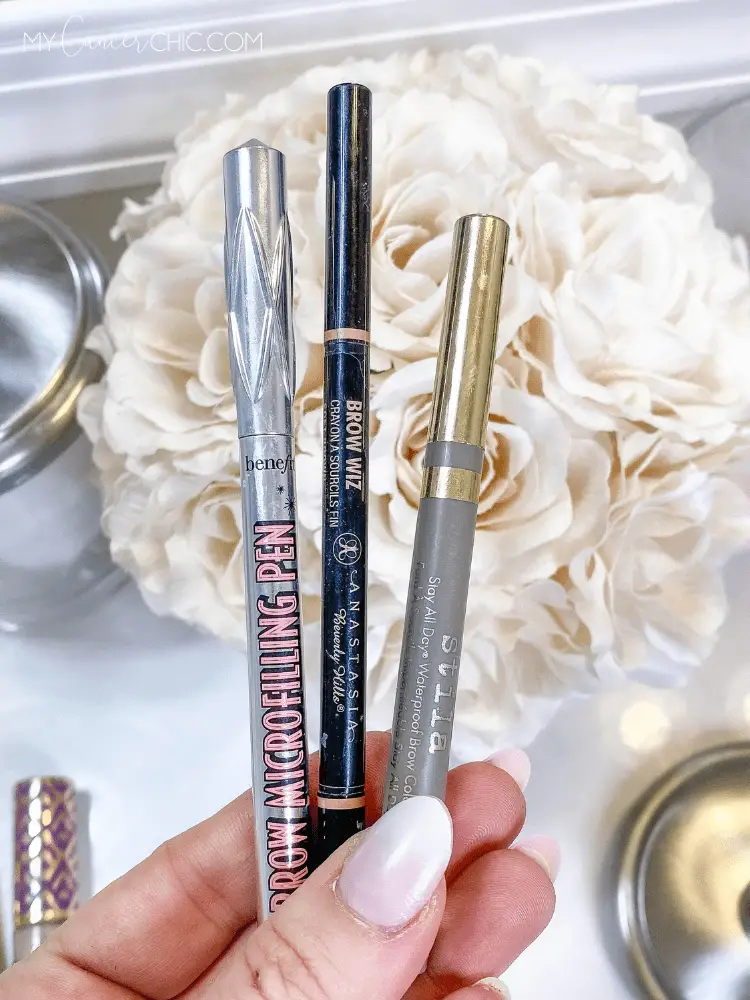 My Favorite Brow Products
BONUS HIGHLIGHTER
I know I said you only need 5 products for an easy work from home makeup look and that is true. BUT I also think a highlighter is a phenomenal bonus product to throw into your quick makeup kit. Why a highlighter should be part of your everyday makeup routine. Also, we all want that natural lit from within glow but very few people wake up like that. So, why not fake it. The Cookie highlighter from Benefit is my holy grail for the perfect glow. Intimidated by highlighters? Start with a cream highlighter that is easy to apply with your fingers and gives a more natural appearance.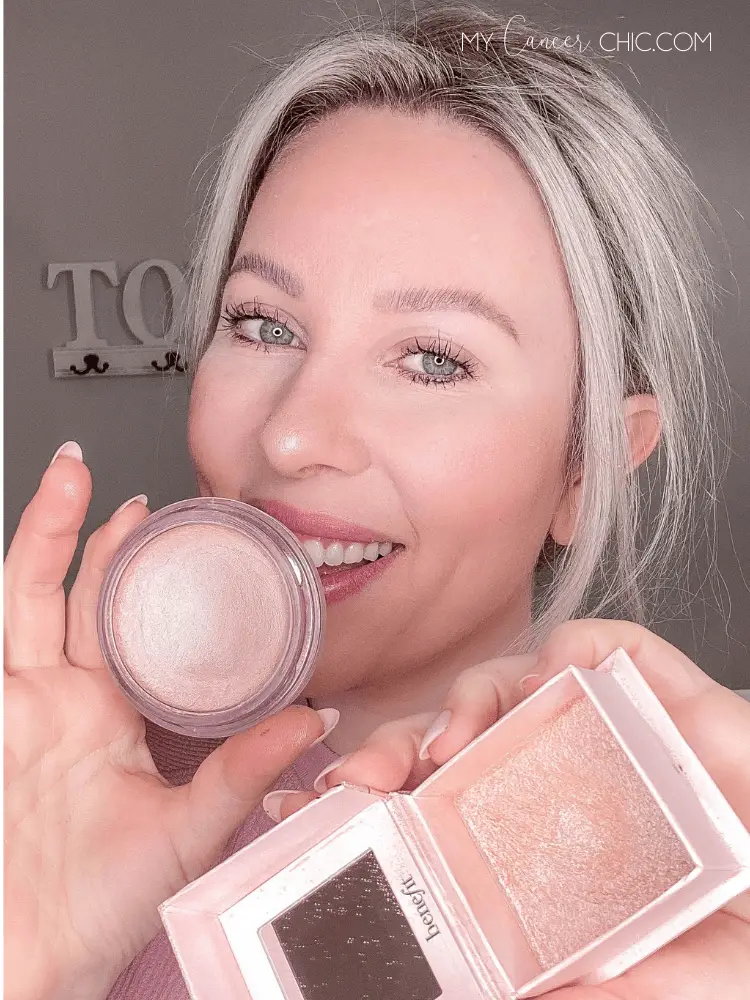 GET YOUR WORK FROM HOME MAKEUP LOOK WITH THESE PRODUCTS
I hope you are now feeling a bit more confident about your at home makeup routine and how to easily do your make up in a flash for all those virtual meetings. You will be Zoom ready in no time with these 5 core types of makeup products.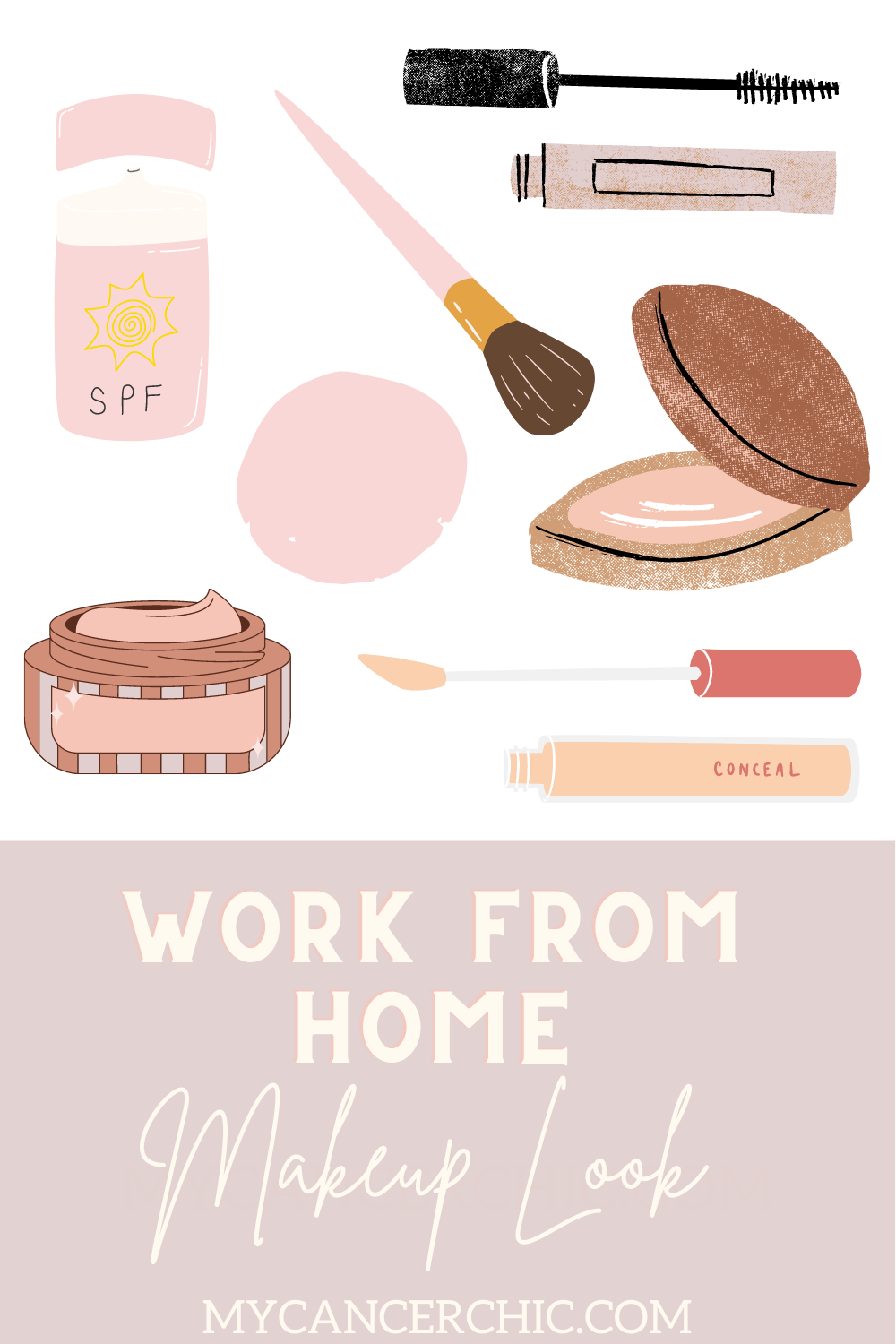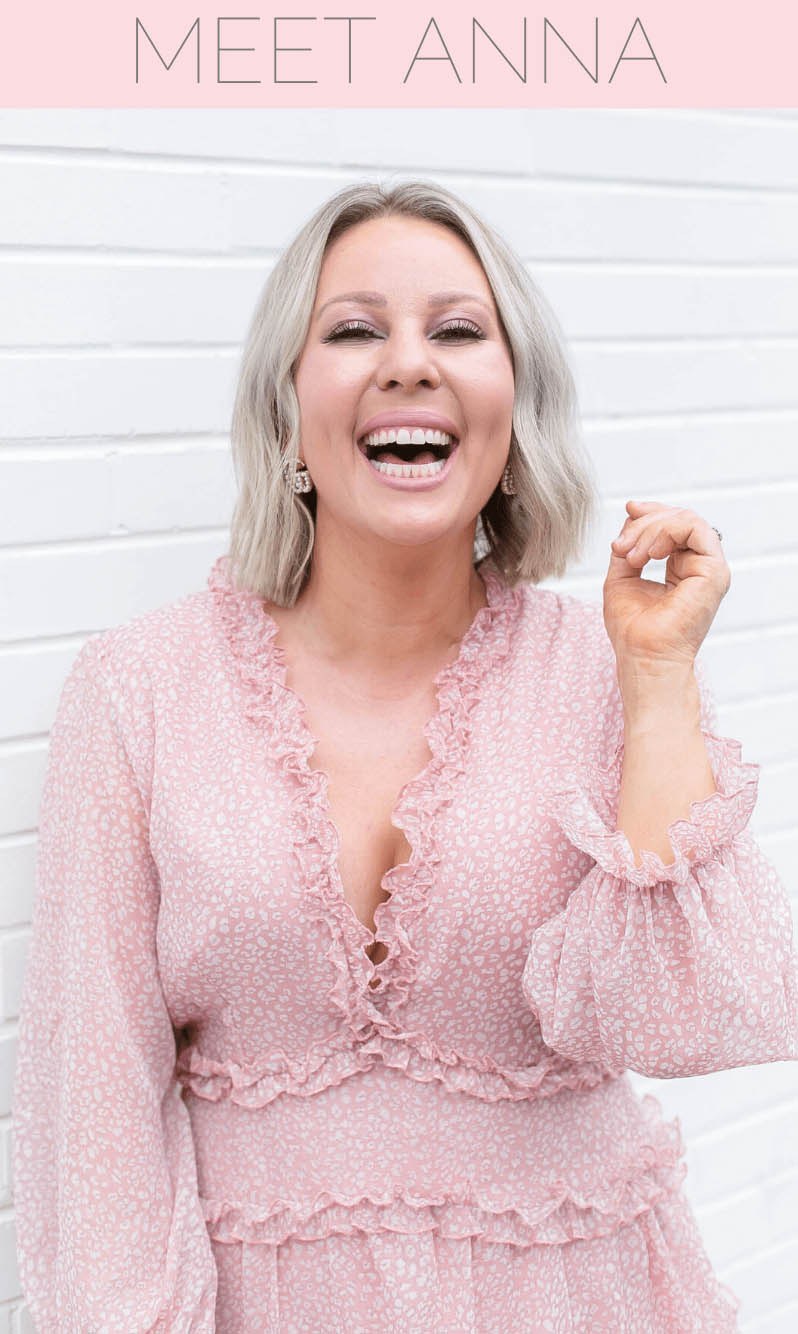 Breast cancer survivor, lover of style, beauty and all things pink! Inspiring you to thrive through adversity.