As a friend, family member, or caregiver it can be hard to watch your loved one go through cancer treatment. It can be hard to find the right words to say, let alone the right gifts to give to a cancer patient during this difficult time.
The items I have selected are perfect for those who live far away or for anyone looking to purchase a practical, thoughtful, and inspirational cancer patient gift.
These items are designed to make life easier during the cancer experience and will remind your friend or family member how much they are loved.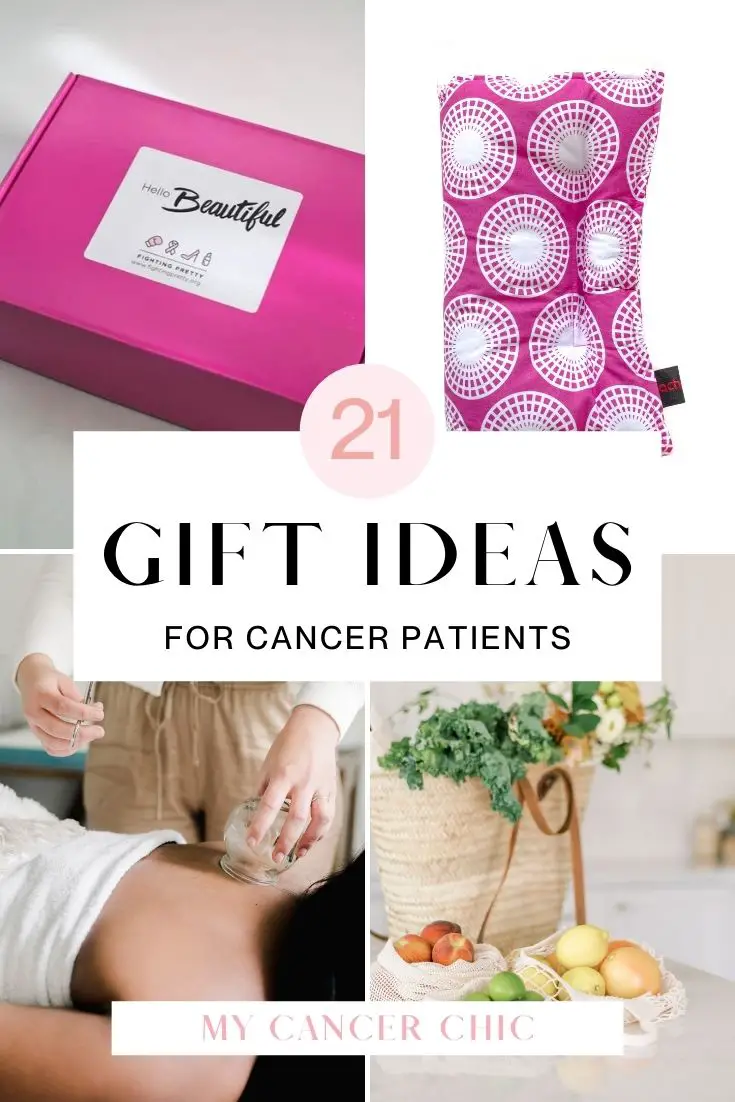 Gift Ideas for Cancer Patients: Fun & Functional Clothing
1. Post-Surgery Bras & Loungewear
Ana Ono - Lingerie and apparel for women who've had a mastectomy, breast reconstruction, or breast surgery. Pocketed options and radiation-specific styles are available. Check out their fantastic breast cancer patients' stories on their social media. Then share images with your loved one for inspiration. *Founded by a fellow breast cancer survivor
Related: How to Find a Post Mastectomy Bra You'll Love
2. Inspirational Heels
Healing Heels - A line of fierce edgy heels made specifically for kicker cancer's ass.  Buy one pair and a second pair will be gifted to a cancer survivor. These are the perfect gift for your stylish friend facing cancer.
3. Port Accessible Shirts & Hoodies
Care+Wear x Oscar de la Renta Chest Port Access Hoodie: keeps you chic, warm and comfortable, while discreetly providing easy clinical access to your port area during chemo treatments. This sweatshirt an essential. Also, available in Men's styles! A portion of the proceeds is donated to Sylvester Comprehensive Cancer Center. This is a thoughtful gift to help navigate a cancer diagnosis.
4. Inspirational Shirts & Cozy Clothes
Thrive Gang Inspirational Gifts Chic jewelry, totes, hats and sweatshirts. I am not a fan of the typical "cancer shirts." But the Thrive Gang items are chic and empowering. *Founded by a fellow breast cancer thriver
5. Comfortable Mastectomy Bras & Lingerie
Everviolet is a lingerie and loungewear collection. It is designed to nurture changes in a woman's body following treatment for breast cancer and other meaningful life events. Use code MCCXEVI22 for 10% off all orders.
Related: A Survivor's Guide to Mastectomy Clothing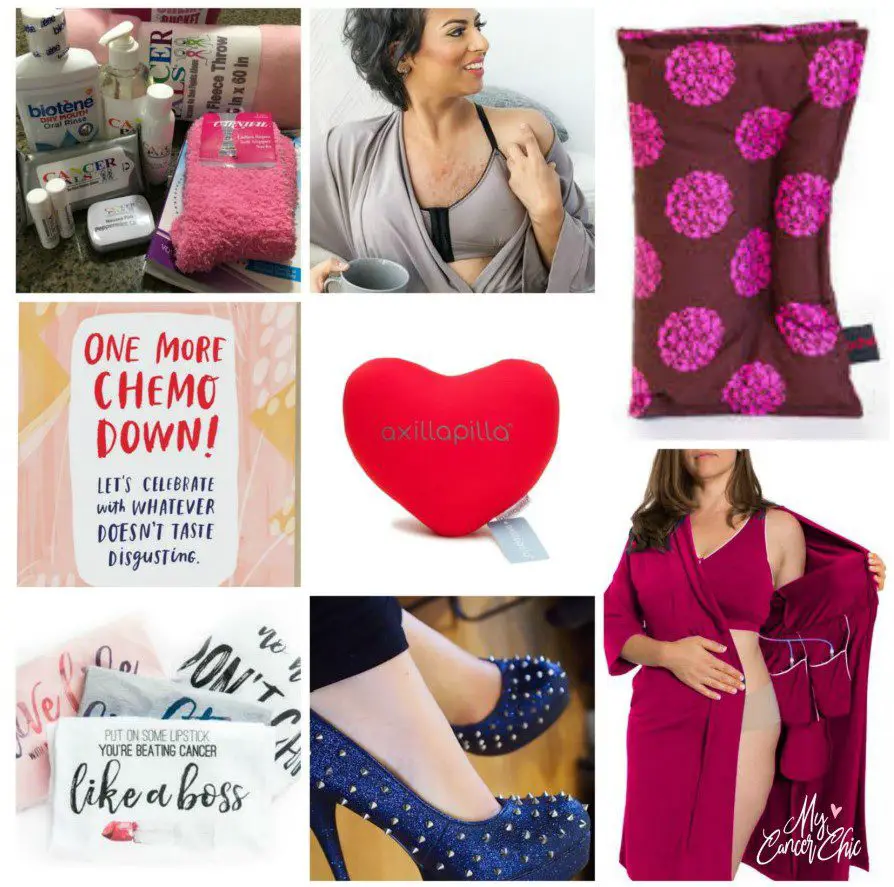 Gift Ideas for Cancer Patients: Beauty Gifts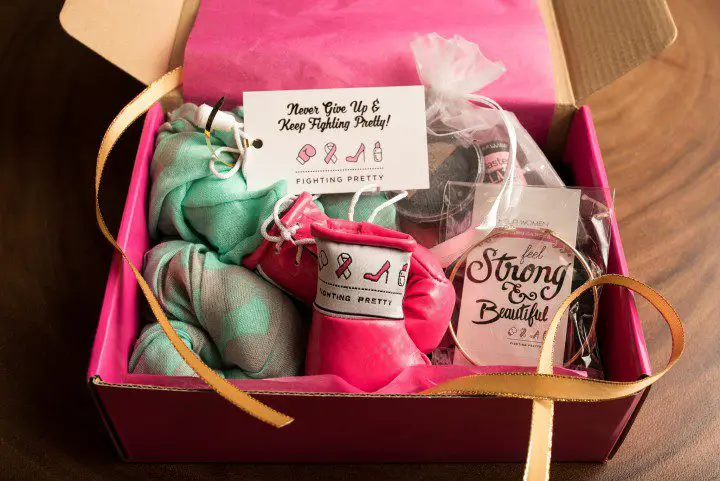 6. Inspirational Beauty Boxes
Beauty boxes and other types of gift boxes make great gifts because you can provide so many small gifts like lip balm, essential oils, lotion, chocolate, gift cards, and anything else that would be meaningful for your loved one. You can also consider a gift basket.
Fighting Pretty Box - a beautiful gift box filled with beauty products. It has scarves, inspirational items, a journal, and the signature mini #FightingPretty pink boxing gloves.
Founded by a fellow breast cancer survivor. I received this box during chemo, and the lipstick was one of my favorite gifts.
7. Brow Kit
Survivor Eyes - a brow kit made specifically for cancer patients and survivors facing hair loss
8. Beauty Store Gift Certificate
Gift Cards to Sephora or Ulta so your survivor friend can purchase the necessary, safe beauty products. These can be used to create eyebrows, warm up pale skin, and feel beautiful during treatment.
Not sure where your friend shops, look on social media. See which stores they follow this also shows you care without bothering them.
Cancer Patient Gift Ideas: Cleaning Services
In the middle of treatment, the last thing you have energy for is cleaning the toilet. Fortunately, some organizations have identified this problem and are willing to lend a helpful mop.
This is an excellent gift for cancer patients and helps reduce stress for the family and patient. I found this such a great gift during my own journey.
While food is one of the most common gifts, cleaning is one of the most thoughtful. The patient and family rarely have time or energy for these basic needs.
A nonprofit serving in the US and Canada. They provide free house cleaning for four consecutive months to women undergoing treatment. If this is unavailable in your town, look for a local service that offers home cleaning services.
Cancer Patient Gift Ideas: Meal Services
A meal sign-up system or delivery service can be extremely helpful for those not up for cooking themselves.
Not only may your loved one's energy level be lower than usual, but they also have new dietary restrictions. Also, the effects of chemo may have altered their sense of taste.
Not sure what food to get, think about an inspirational water bottle or water cup. Hydration is so important during treatment.
Organize local friends and family to provide meals for your loved one going through treatment. Moreover, the website is easy to use and can be personalized for dietary restrictions.
For those who can't provide a meal in person, sending a gift card for a local restaurant or groceries can be a great help. So, this takes the pressure off the primary caregiver to cook and helps financially.
A meal delivery company partnered with local farmers to provide high-quality, fresh ingredients. Also, the weekly box comes with pre-portioned ingredients and easy-to-follow recipe cards.
It aims to make the act of eating a healthy meal easy again. They provide nutritious, delicious meals that are fresh and customized to specific needs and tastes.
14. Grocery Shopping
It is a great way to help reduce stress and give a thoughtful gift. Offer to do the shopping for your friend or loved one. Also, you can give a gift certificate to their favorite food store.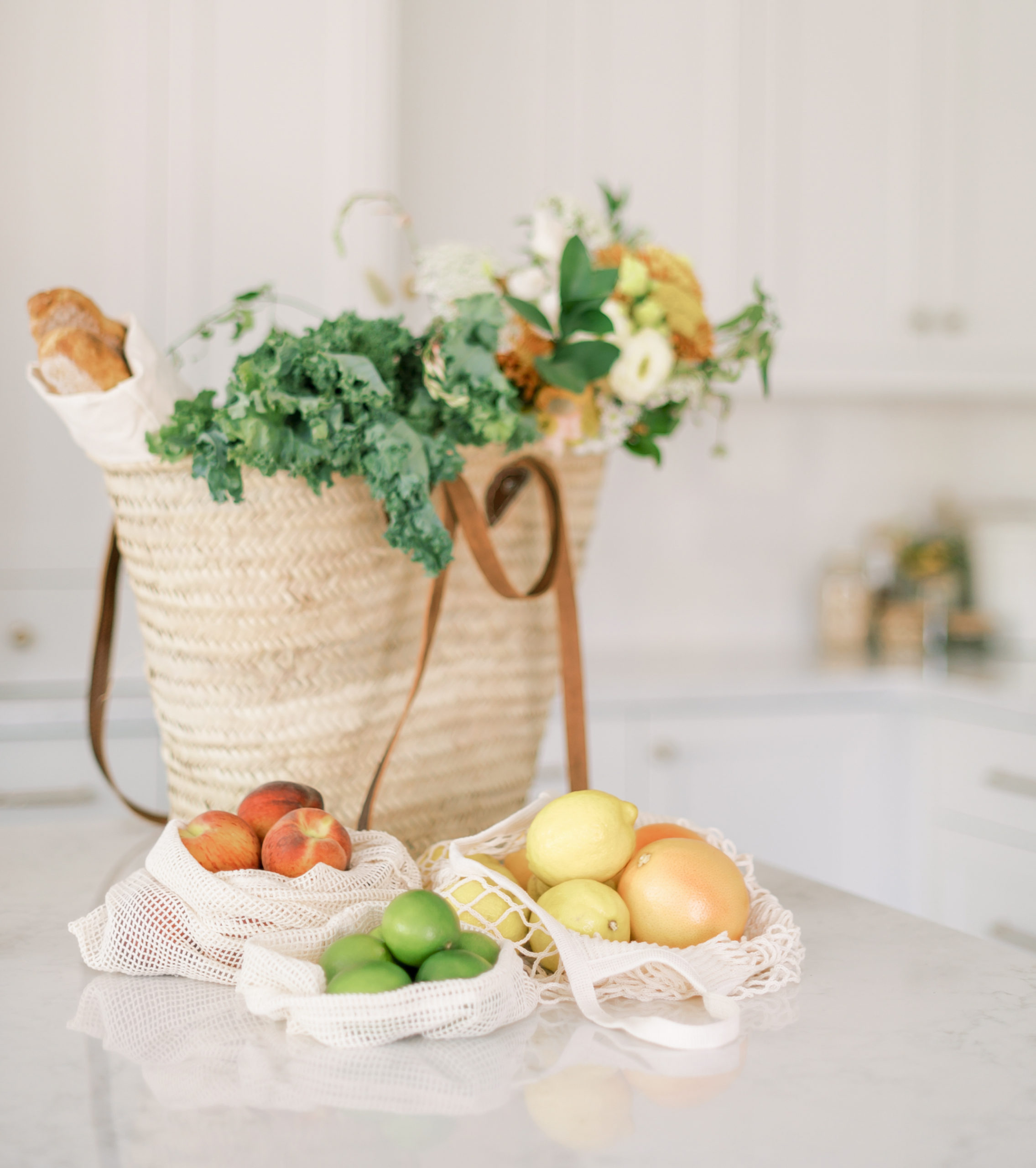 Cancer Patient Gift Ideas: Massage
15. Massage can be a fantastic way to relieve pain following chemotherapy. It addresses scar tissue buildup from surgery.
Giving a massage gift card or setting up an appointment can be a remarkable token of love. Make sure that the company you choose is certified in oncology massage.
This was a great gift I received during treatment.
Related: How to Build Self-Care Habits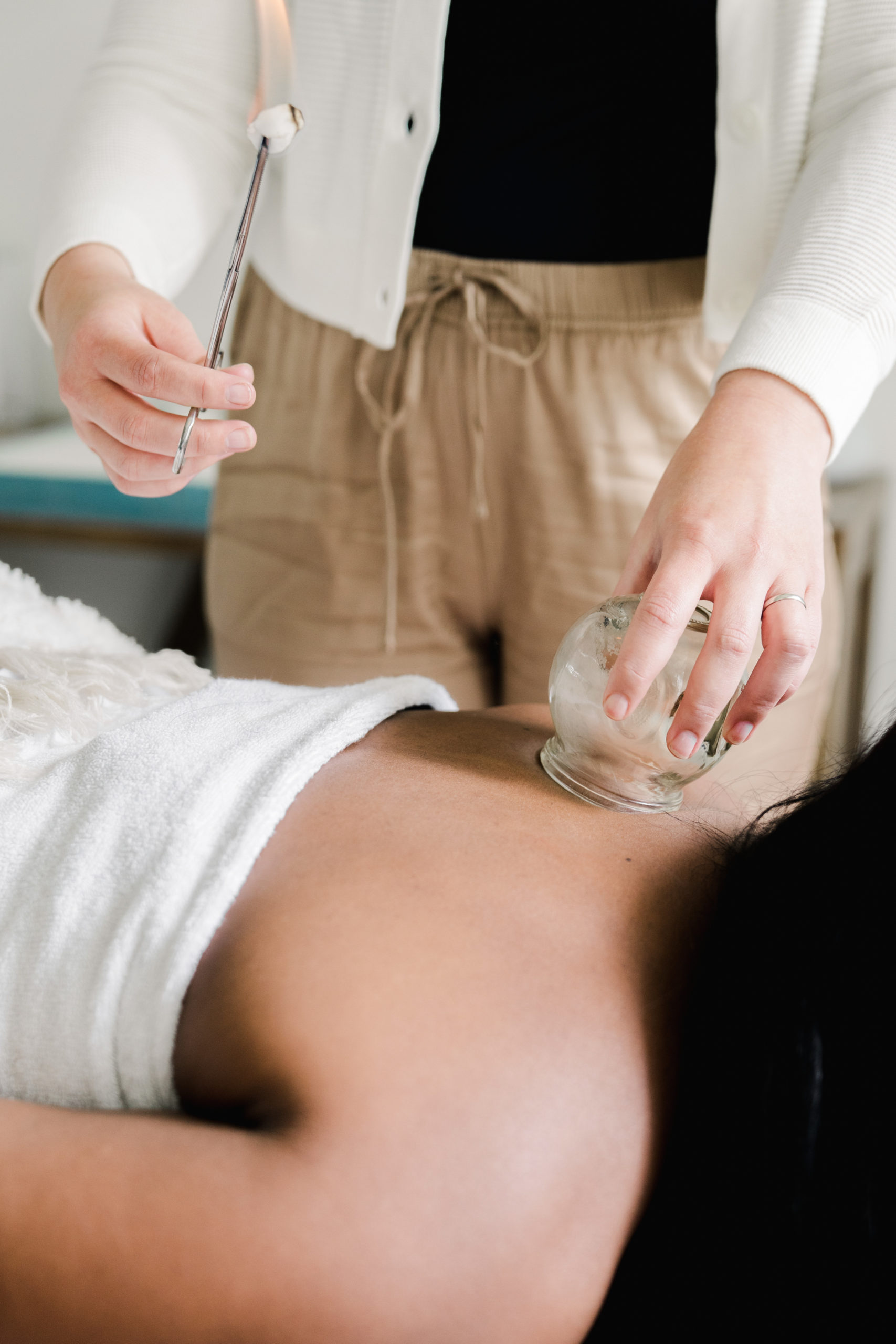 Cancer Patient Gift Ideas: Care Packages
16. Handled With Care
It is dedicated to curating care packages with contents carefully chosen to address the lesser-known side effects those undergoing chemo treatments endure.
Each package is customized to ensure the recipient receives a combination of soothing, encouraging, and distracting items to help them through their most brutal battle.
And to remind them how incredibly brave and loved they are every step of the way. Also, care packages are an excellent way to pass the time and deal with a cancer diagnosis.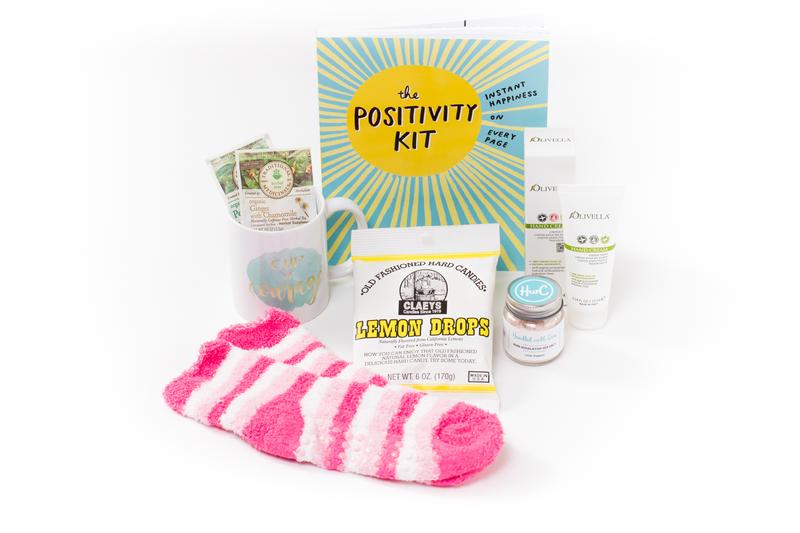 Cancer Patient Gift Ideas: Surgery Recovery
After surgery, these fantastic items can help your loved one find comfort during everyday acts like showering, sleeping, and riding in the car.
Also, it is a wonderful handmade seat belt cover perfect for anyone recovering from breast surgery. *Founded by a fellow breast cancer survivor
So, it is the best pillow ever created for those who recover from breast surgery. The design and fabric are chosen with recovery, sleeping, and comfort.
So, it is designed for women undergoing any breast surgery.  The Recovery Brobe is functional and feminine. Also, inside the robe are two pockets on either side to hold post-op drains (which are awful and super annoying).
Moreover, it features a front closure bra (included in the robe design) and built-in pockets to hold ice packs and/or a prosthetic breast and is detachable for added comfort throughout the day.
So, you can use MyCancerChic for 15% off your purchase.
It offers cozy and inspirational blankets for those surgery and chemo recovery days.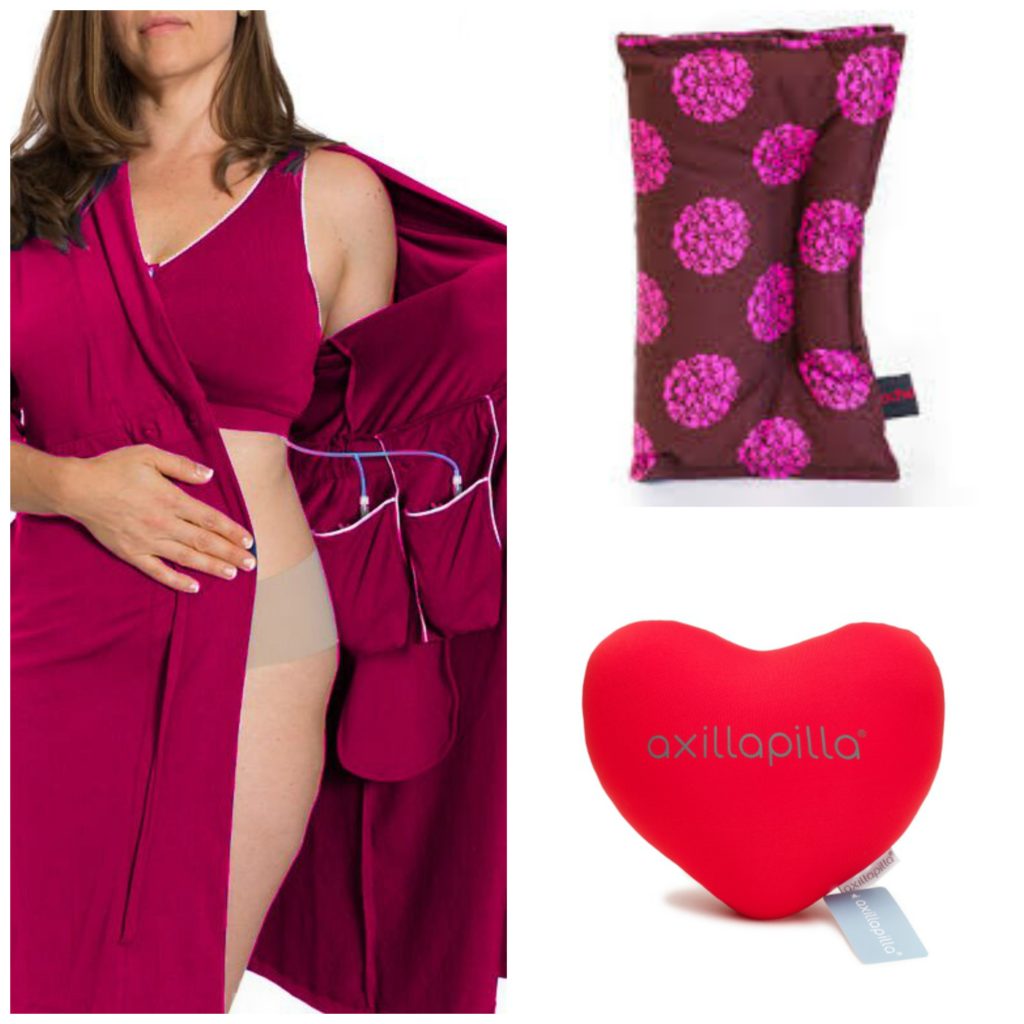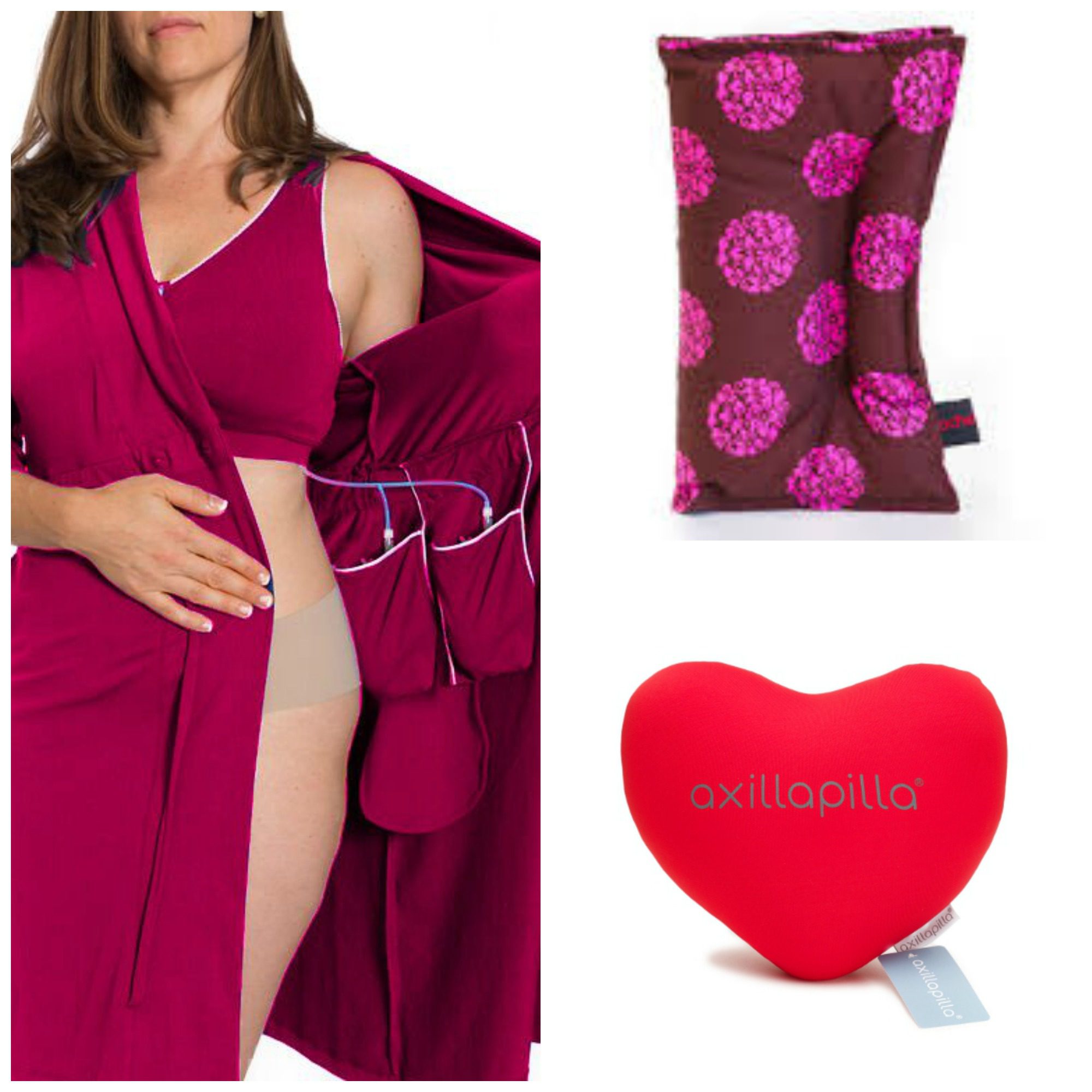 Cancer Patient Gift Ideas: Letters & Cards
Never underestimate the power of Snail Mail. A humorous card or a sweet letter can lift the spirits. Also, don't forget to continue your communication after treatment, as this is when most patients experience depression and see a decline in support.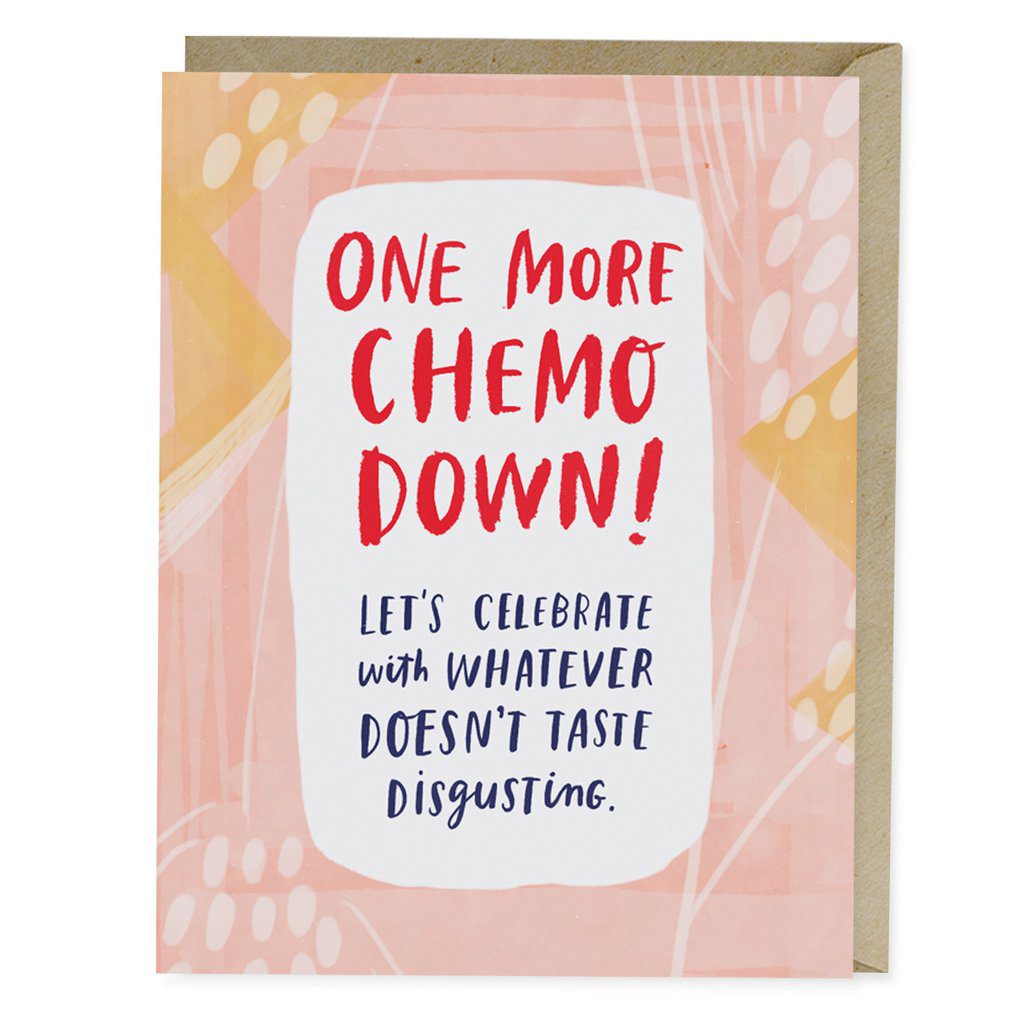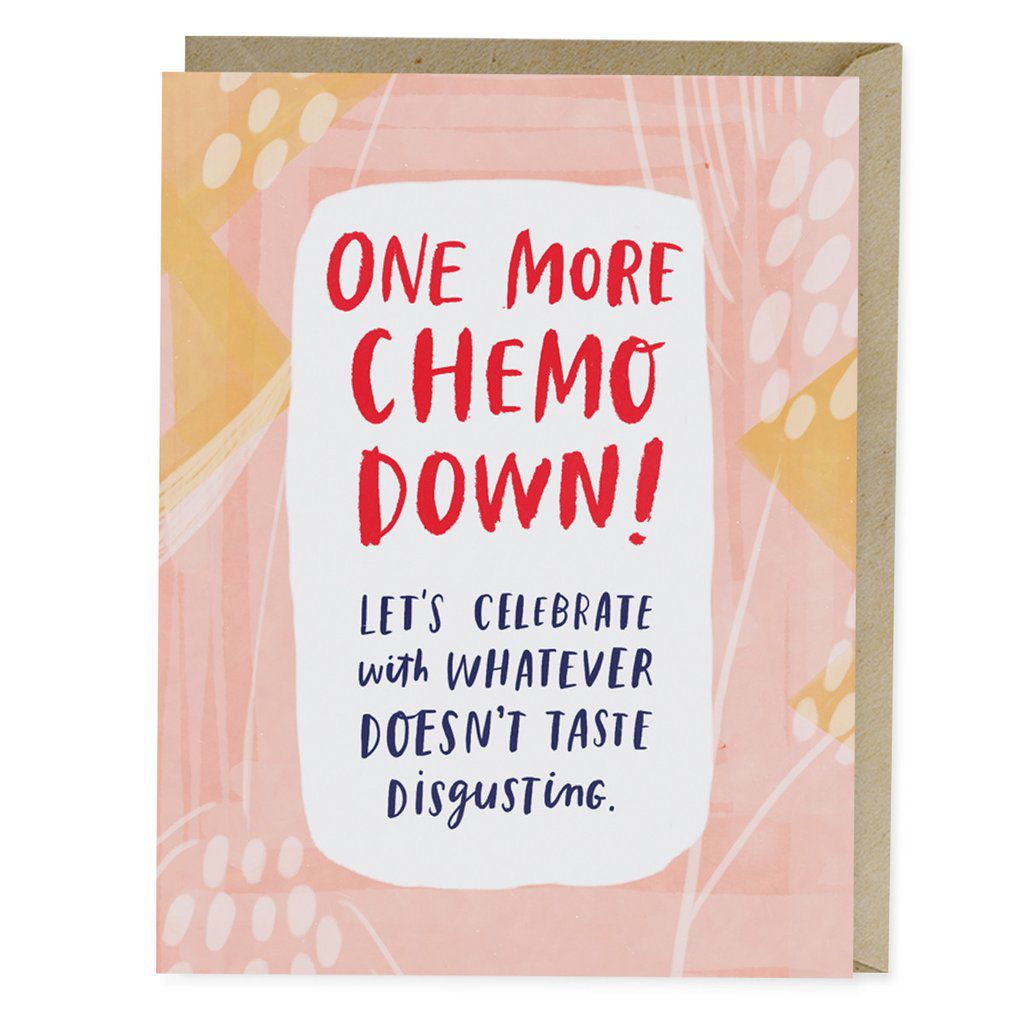 They have fantastic cards for your cancer patient filled with humor AND inspiration. So, the chemo card I linked is one of my favorites. Founded by a fellow cancer survivor
These are some of the best gifts for cancer survivors because every gift listed here can be a meaningful way to let your loved one know that you care about them. These practical gifts can help them as they navigate through chemotherapy treatments and recover.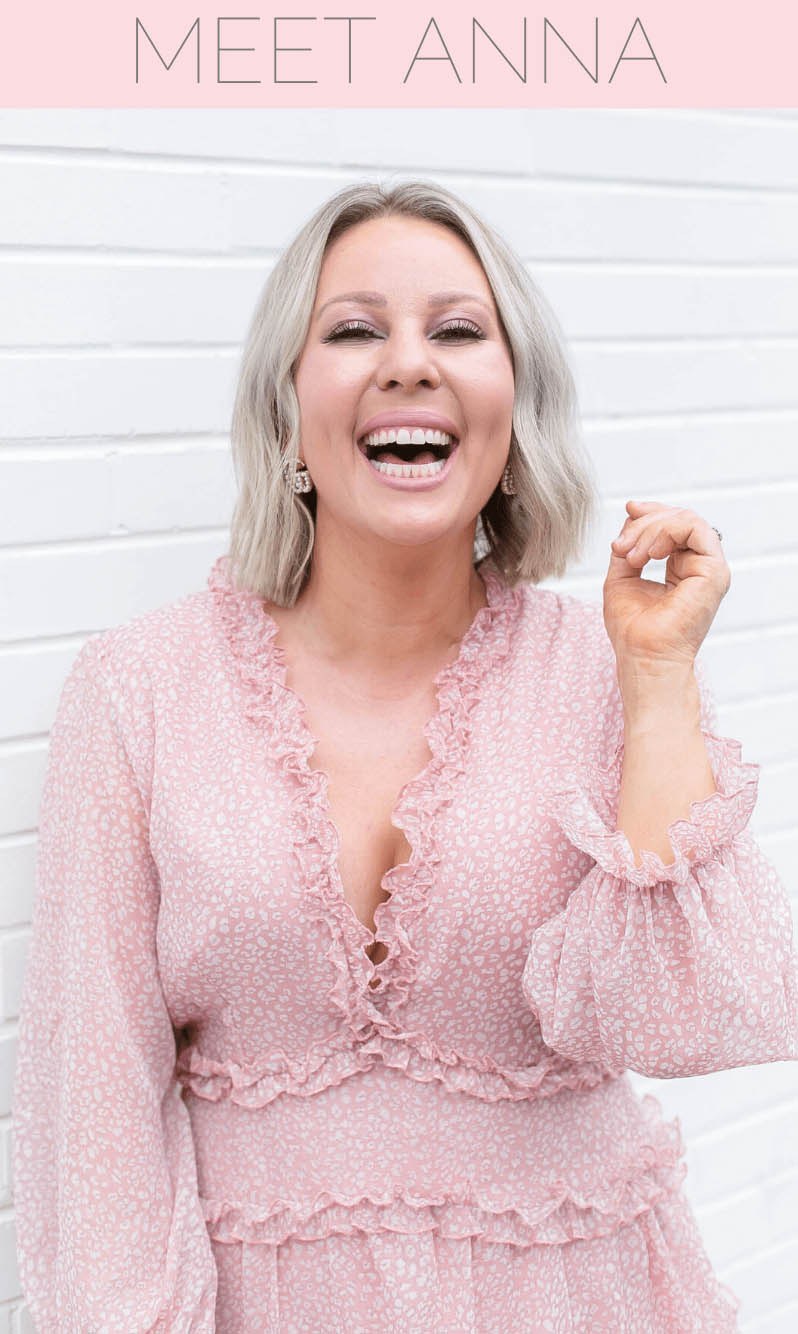 Breast cancer survivor, lover of style, beauty and all things pink! Inspiring you to thrive through adversity.