Holiday parties, work events, and holiday shopping will leave you strapped for time and facing tough food decisions around this time of year. While the holiday season is filled with fun and joy without purposeful goals and planning, I find myself falling off track with my healthy eating habits and fitness routines. This year I am sharing my top 5 tips for maintaining healthy physical, mental and nutritional habits during this time of year as well as a FREE DOWNLOAD to keep you accountable. I hope these tips will help you maintain a healthy lifestyle and have a fulfilling holiday season.
Maintaining Healthy Habits During The Holidays
1. Prepare for At-Home Workouts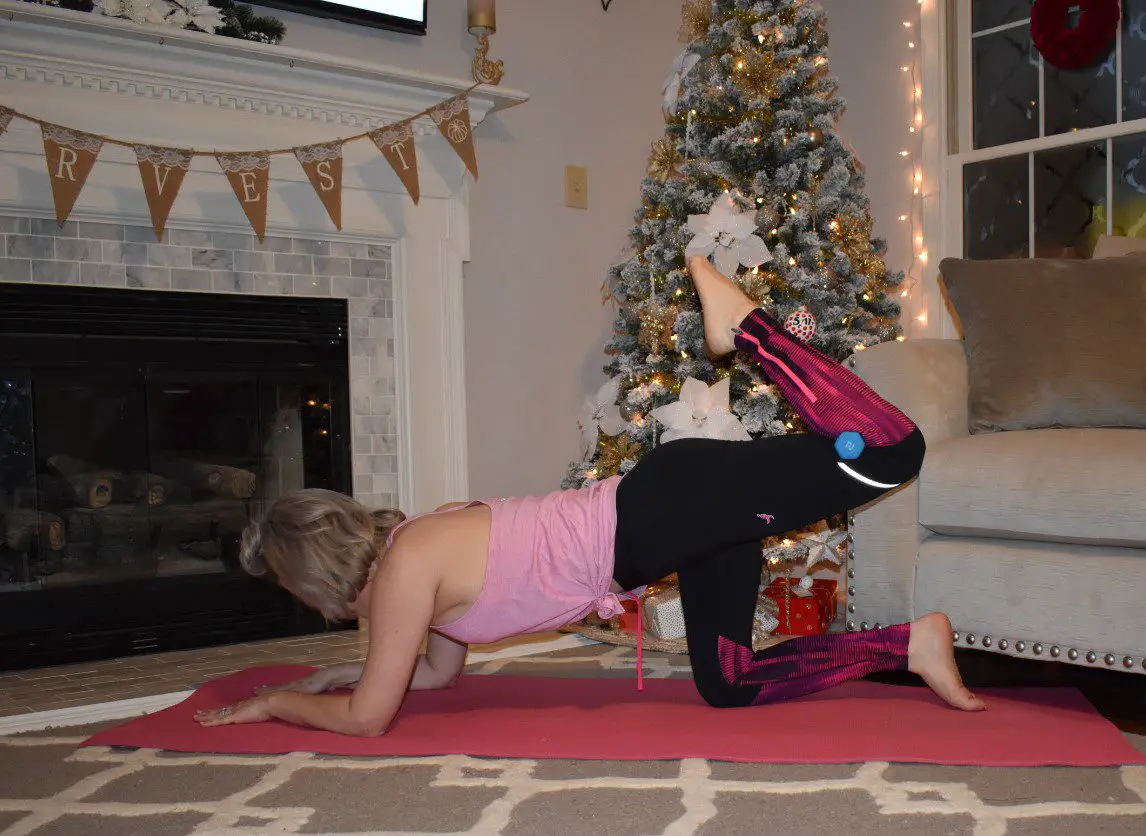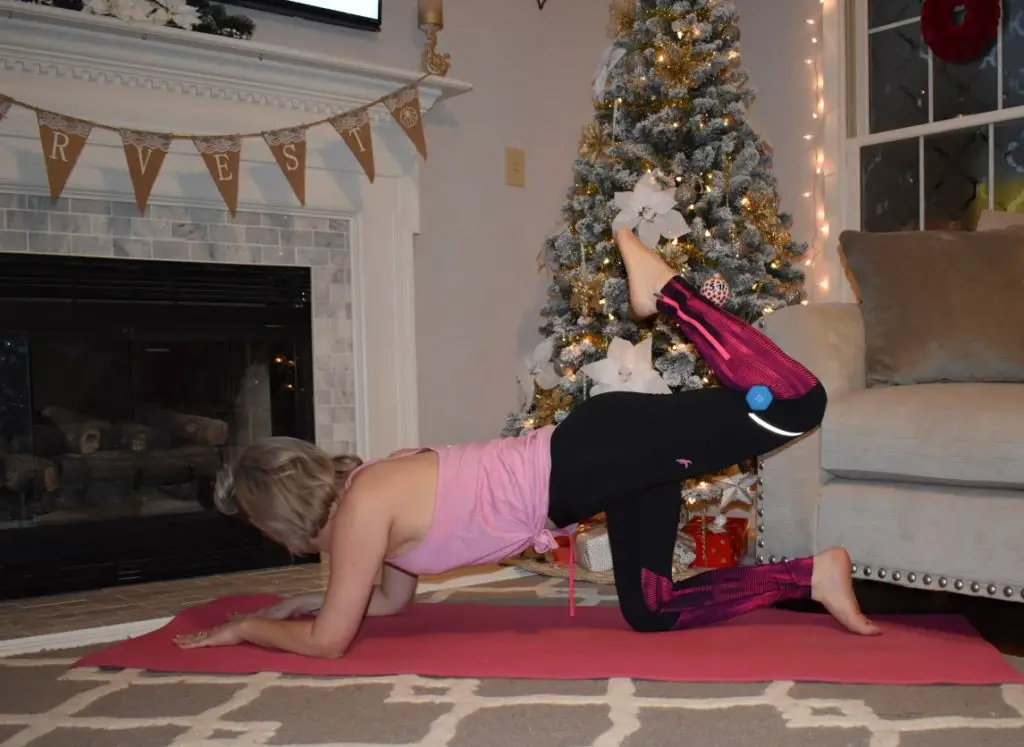 Having a dedicated workout space at home can help make exercise easy when your schedule is chaotic. Many times I get home at 8pm and have to force myself to do a quick workout before bed. On our porch, I have a recumbent bike, yoga mat, yoga ball, weights, and resistance bands. Having this dedicated space makes it easy for me to bike or do a Tone it Up On-demand session even when it's late. If I am particularly tired, Mac and I will take Sophie for a long walk which I know is about 2 miles.
Social exercise such as a walk before or after a holiday meal is a great way to spend time with family/friends and still fit in some kind of movement. I find I  always sleep better after a workout and it helps me feel more balanced when my eating is off track. Movement is just one part of a healthy lifestyle and so important to maintain at this time of the year.
2. Prioritize Self-Care & Sleep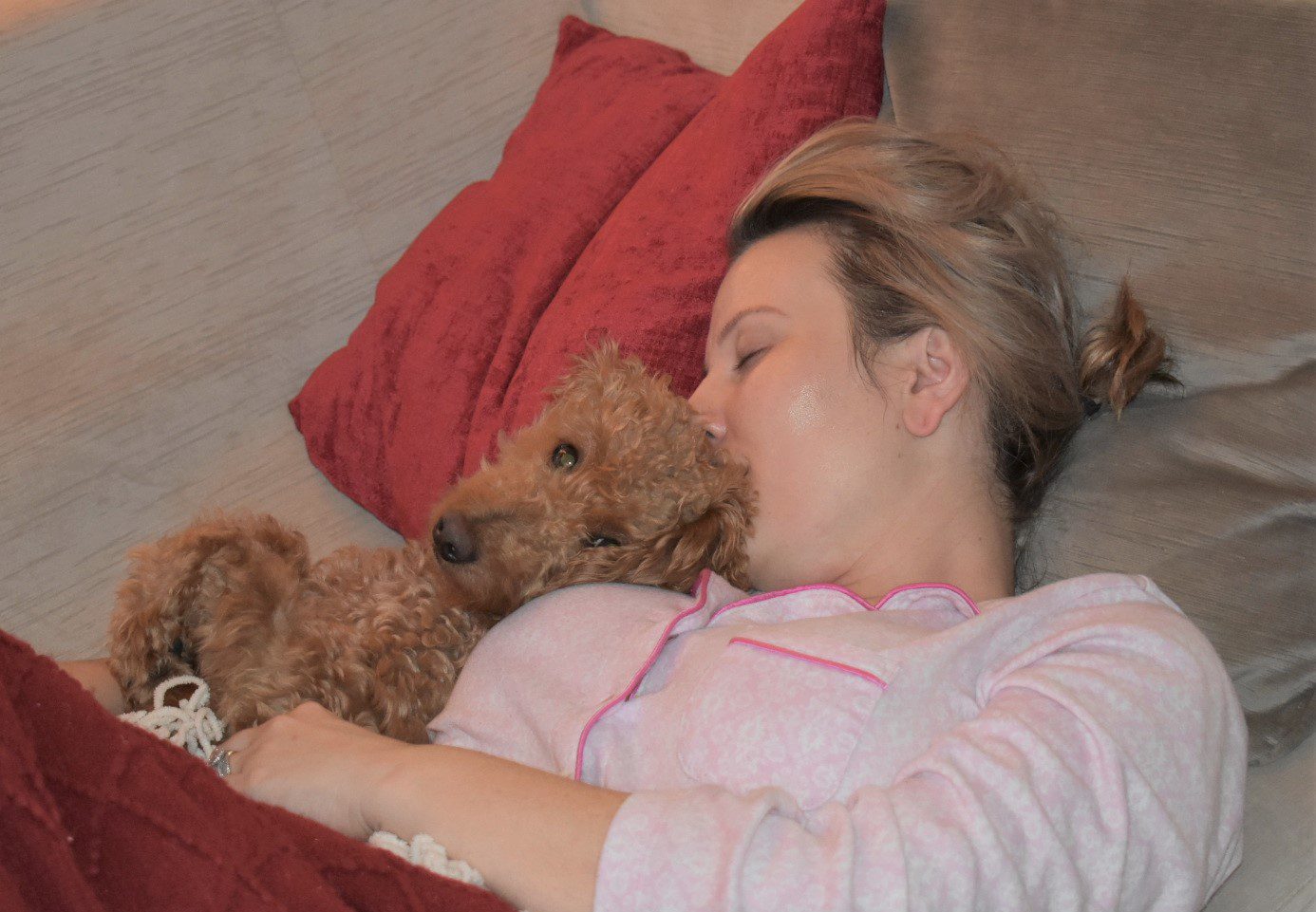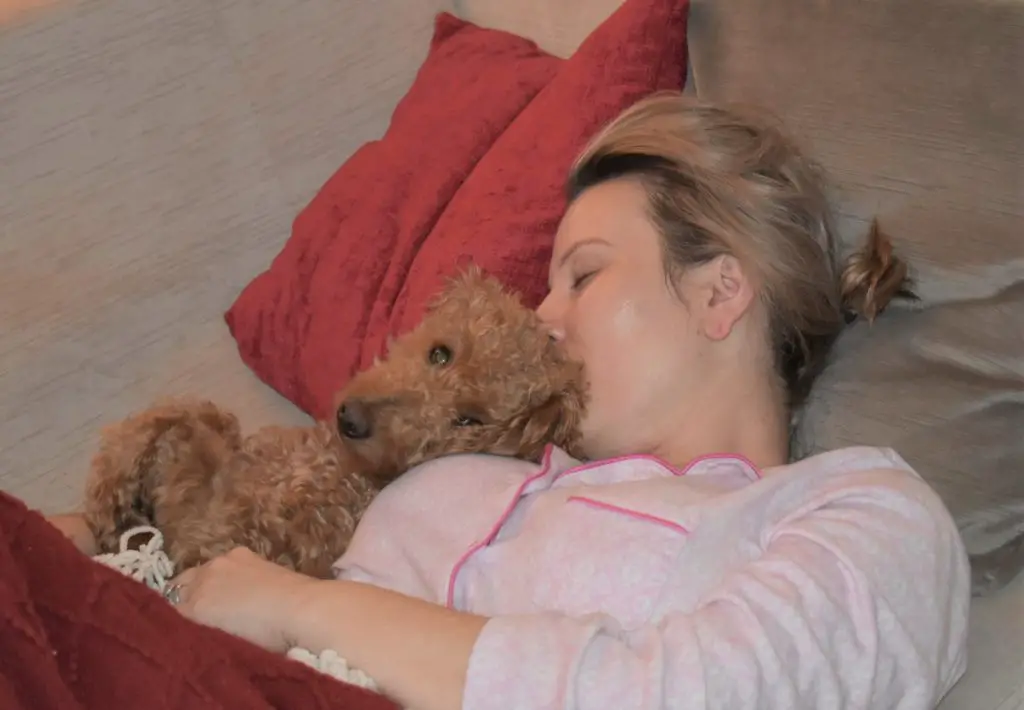 It's so easy to get caught up in the stress of the season, but if you're not taking care of yourself you won't have the energy to share with anyone else. In order to maintain a healthy lifestyle, it's important to prioritize time for your own mental health and self-care. This may be in the form of acupuncture, a massage or a therapy session. Find something that helps you reflect and recharge at this time of year. If you don't have time for a dedicated self-care activity, take 5 extra minutes in the car each day to breathe and practice mindfulness. Even this small act will have a positive impact and lead to a healthier lifestyle.
It's also extremely important to prioritize your sleep during the business season filled with late nights and chaotic days. Poor eating habits, over-commitment, and lack of sleep can easily lead to depletion and sickness. Making time for sleep will ensure your body has time to heal and repair each night leaving you more refreshed and energized each day. Check out my full self-care menu for more ideas you can use.
3. Bring Your Own Food or Snack Before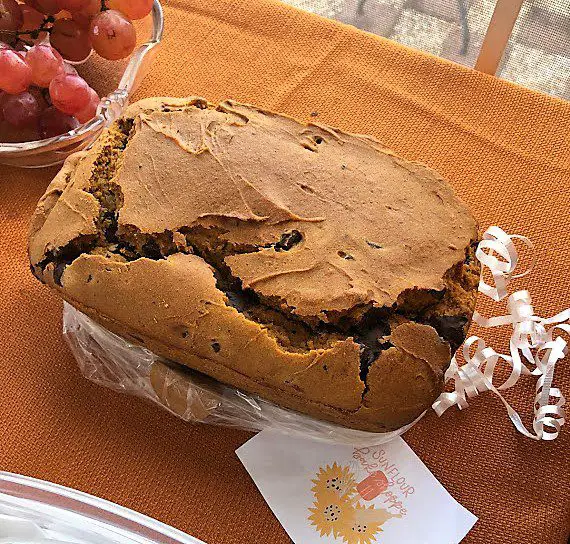 Bringing your own snacks or eating before. apart is a great way to maintain healthy eating habits during this time of year. If you have eating restrictions,making and bringing something healthy to share is a great way to meet your dietary needs and share your cooking with others. Sometimes I will supplement before I go to an event if I can't bring something. For example, I will eat an RXBar, nuts, string cheese or some veggies before heading into a party with only snacks and apps. This helps me stick to my healthy eating and indulge in moderation. For Thanksgiving with my husband's family, I brought a GF dairy-free pumpkin chocolate bread that was divine and allowed me to participate in dessert time without the dreaded sugar overload. I am all about balance when it comes to healthy eating around the holidays.
Want a Cocktail? If you love alcoholic beverages around the holidays, make your own, bring a low-calorie mix, or skip the surgery mixes to keep your drinks a bit healthier. If I am planning to drink during a party or event, I also make it a point to load up with protein ahead of time so I am not so hungry or inclined to overindulge.
4. Consciously Indulge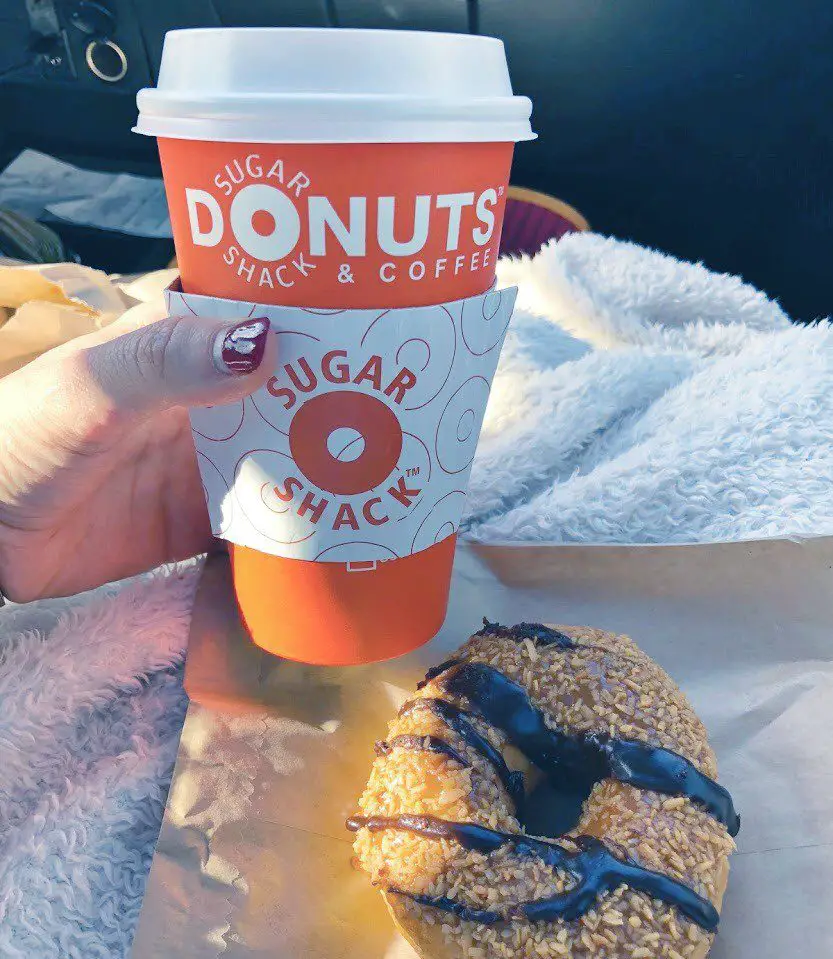 During the holidays its SO easy to say I'll start my goals AFTER the holidays. We seem to convince ourselves that indulging every day is healthy because we "deserve it". While I am all about balanced eating, indulging too much can lead to weight gain and sluggishness which no one wants to deal with at this time of the year! Instead of indulging daily at every event, pick the indulgences that bring you particular joy.
Maybe that's a certain cookie, food tradition or drink. Whatever it is, be mindful of your indulgences and enjoy every minute. After a recent roadtrip I had a major craving for a donut so we stopped at Sugar Shake. While the donut I chose was filled with sugar, I was intentional about savoring every bite! Taking a balanced approach to your healthy eating around this time of year will help how you feel physically and mentally - leaving you with less regret after your food indulgences. Read more on my approach to balanced nutrition.
5. Get Creative with Healthy Alternatives to Your Favorite Holiday Treats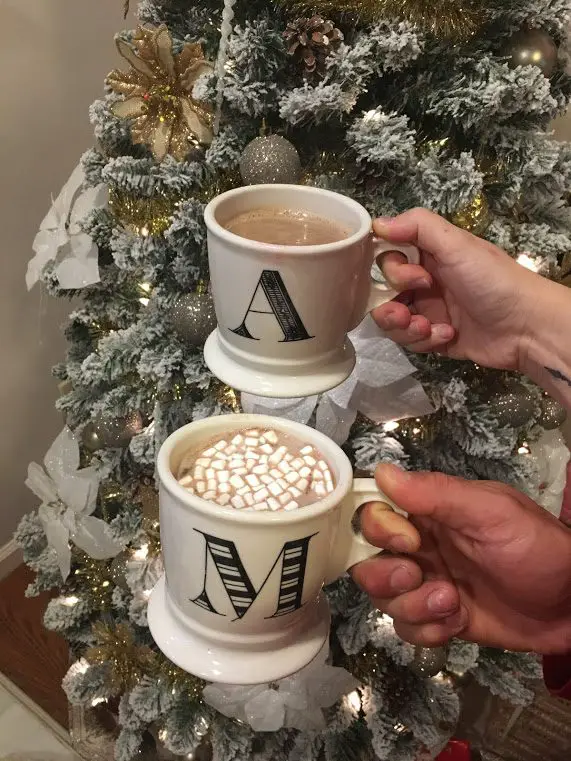 Love eggnog, hot chocolate or Christmas cookies? Explore ways to make healthier versions of your favorite holiday foods. This is a great way to maintain healthy eating around this time of year. One of my favorite traditions is watching The Grinch in matching PJs and drinking hot chocolate on Christmas Eve. When I examined my love for hot chocolate it was more the cozy sweet feeling that I was drawn to versus the extra sugary taste. Last year I was able to recreate that cozy feeling with a homemade almond milk hot chocolate. Check out my other cozy fall coffee recipes here.
Vegan Almond Milk Peppermint Mocha Recipe
½ cup heated almond milk
1 cup hot, coffee or chai
2 tablespoons raw cacao powder
1 spoon pure maple syrup
¼ teaspoon pure vanilla extract (add more based on your taste preferences)
¼ teaspoon pure peppermint extract (add more based on your taste preferences)
Healthy Habits Accountability Challenge
I hope you enjoyed these tips for maintaining a healthy lifestyle around this time of year. These tips can help you approach the holidays with healthy eating habits while still indulging and enjoying the festivities.  Download my Habit Tracker below and fill in your own healthy lifestyle habits to keep yourself accountable this holiday season. I am cheering you on and here tracking my own healthy habits right alongside you. Tag me in your posts on social @mycancerchic and I'll be sending some holiday gifts to readers who are working towards staying healthy.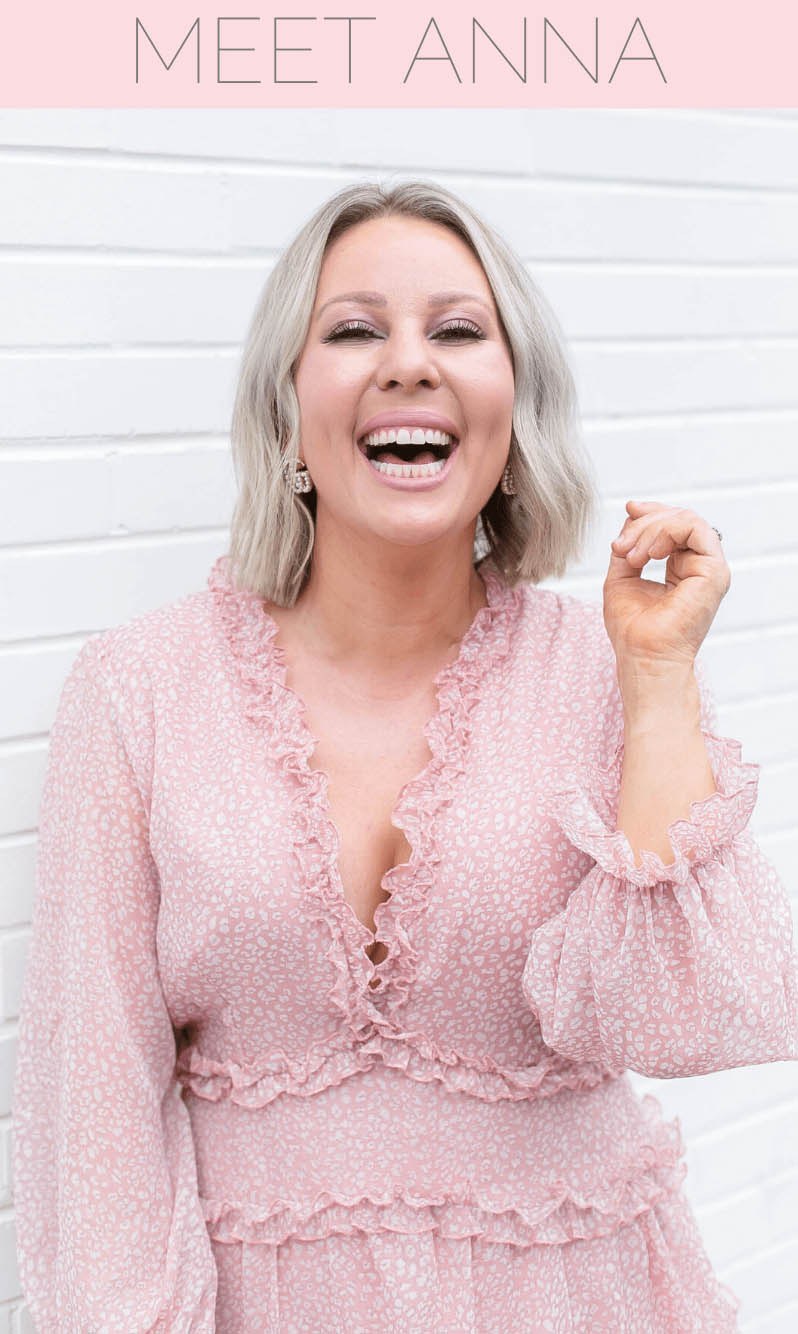 Breast cancer survivor, lover of style, beauty and all things pink! Inspiring you to thrive through adversity.