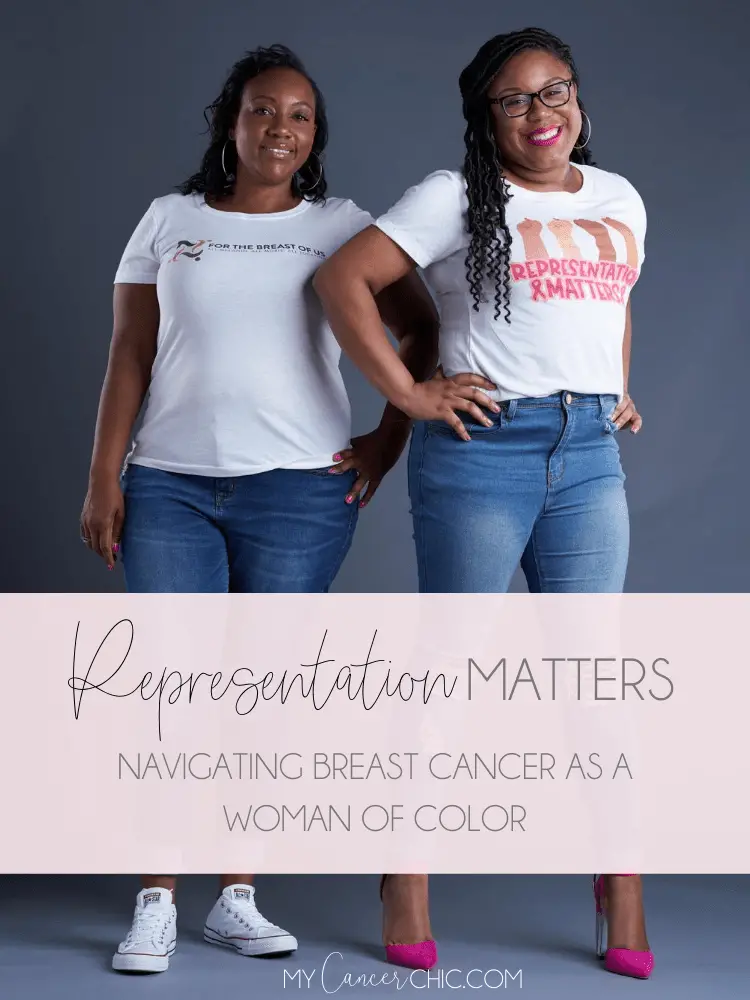 When it comes to the images we see, the books we read and how we navigate life - representation matters. We need to see ourselves represented not only for our sense of belong but also to ensure our needs are met when it comes to medical issues. The lack of representation for women of color is pronounced when you look at the breast cancer community and this matters in terms of treatment options, the resources available, community support and even the efficacy of treatment due to a lack of diversity in clinical trials. The founders of For the Breast of Us, Marissa and Jasmine, saw the health disparities and the lack of representation and decided to change things!
REPRESENTATION MATTERS: TALKING WOMEN OF COLOR & BREAST CANCER WITH THE FOUNDERS OF FOR THE BREAST OF US
How Has Breast Breast Cancer Impacted Your Lives?
Marissa Thomas was diagnosed at age 35 with stage II DCIS 35% ER + breast cancer in November 2015. Her treatment included: lumpectomy, chemo (A/C, Taxol) radiation and two breast reconstruction surgeries. She found this lump herself while putting on lotion after showering. She is monitored with alternating MRI/Mammograms every 6 months and closely followed by her oncologist. She opted out of hormone therapy due to the low percentage of estrogen found in her tumor.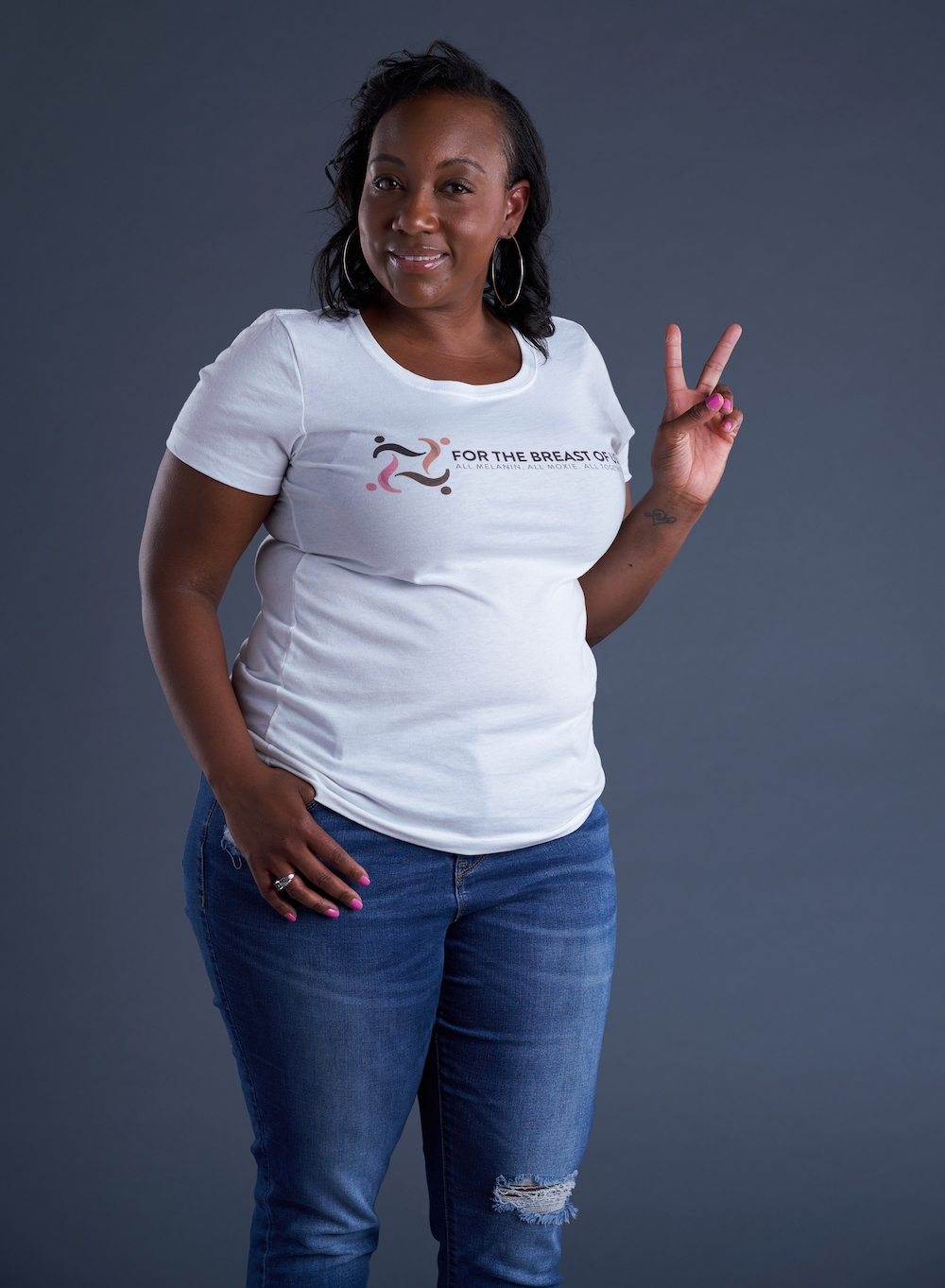 After initially being misdiagnosed at the age of 25, Jasmine Souers was diagnosed 6 months later with stage I breast cancer at the age of 26. Staging was complicated as Jasmine had multiple multicentric tumors across 9 cm of breast tissue. In the end, she decided to forgo chemotherapy, and opted for a bi-lateral mastectomy with reconstruction, proton therapy radiation and hormone treatment for the next 10 years.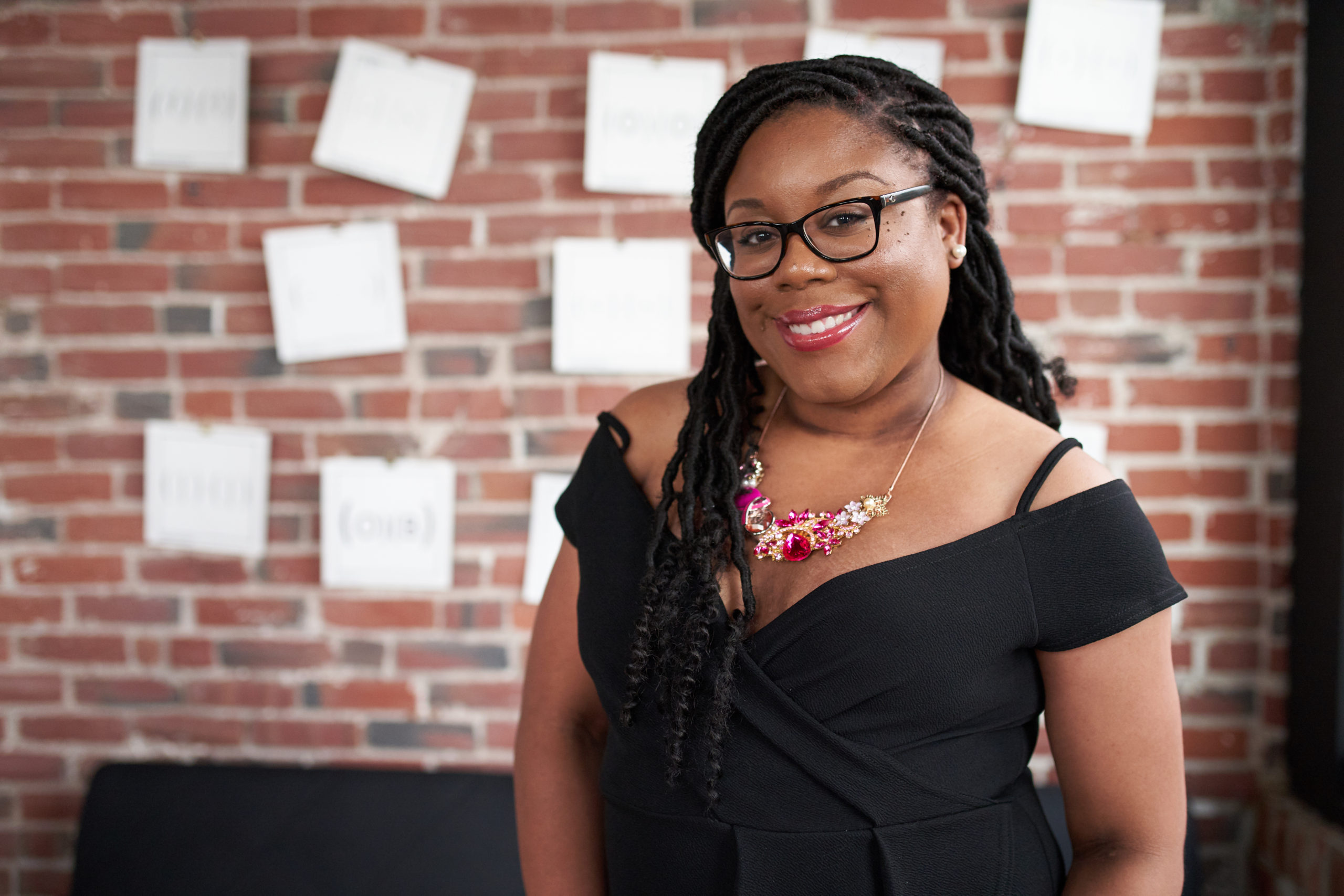 What about your own experience inspired you to start For the Breast of Us?
Two things come to mind when we think of the reason why. First, would be the fact of when we were diagnosed, there was nothing like For the Breast of Us, the first online community for women of color affected by breast cancer. A place where all women of color could bond over shared experiences and find women who looked like them from previvor to metavivor and everyone in between. Like us, women wanted a place online where they could read similar experiences like theirs, in hopes it would have made us feel not so alone.
Jasmine was struck by the difficulty of finding imagery of women of color having undergone mastectomies or radiation. And it was equally difficult to find stories about women of color navigating the disease. To her, it just didn't make sense for either of those things to still be an issue in 2020.
Marissa was tired of seeing black and hispanic women whom she would meet online, being diagnosed with metastatic breast cancer. She thought if others could see these women and their stories, they would pay attention and realize this is an urgent issue.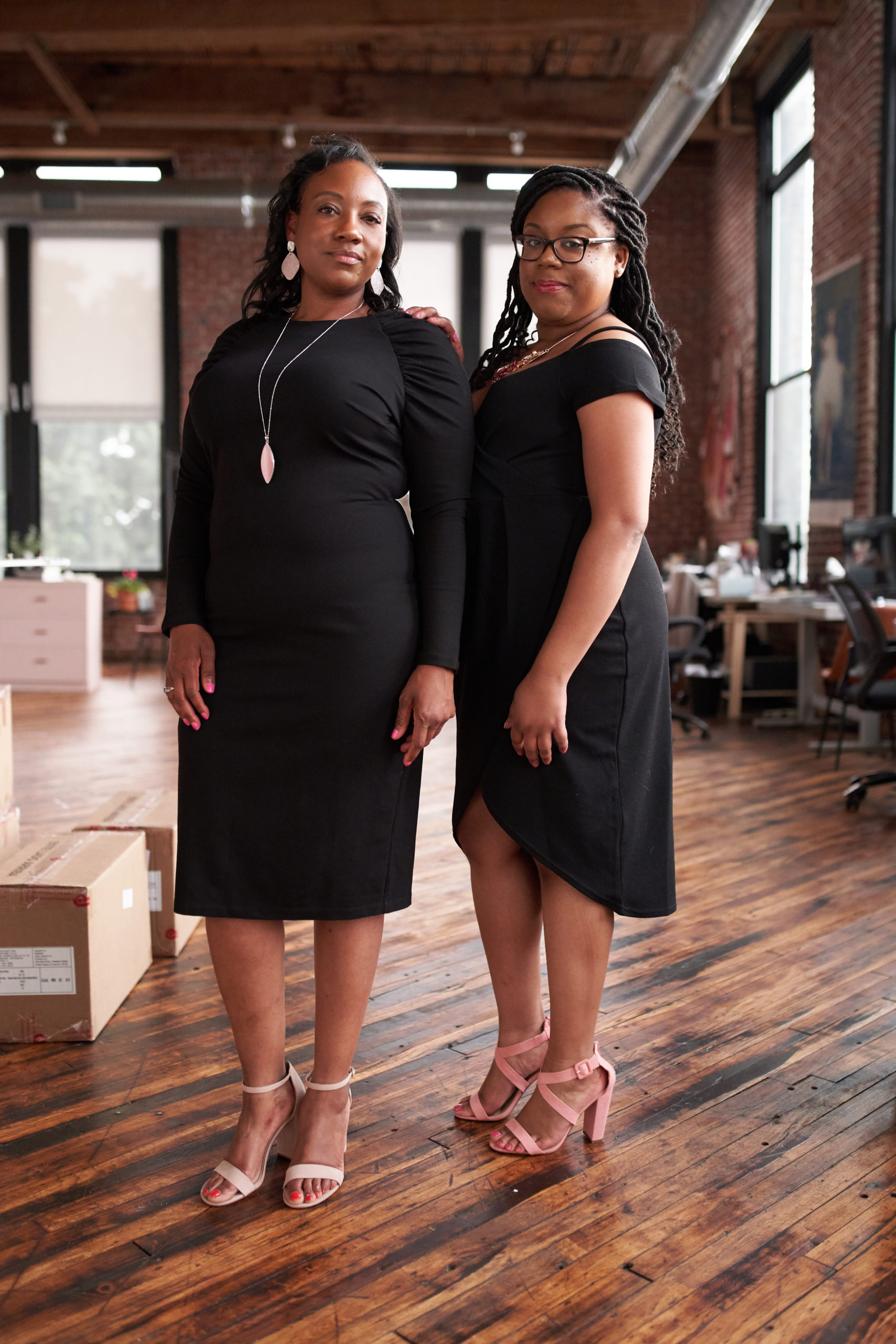 What is the goal of For the Breast of Us?
The goal of For the Breast of Us is to uplift women of color by sharing stories that educate, inspire and connect. We want to provide a safe space for women of color to go to online and read stories and resources to help them on their journey.
We also provide this safe space for connection through our private Facebook Group: Breast Cancer Baddies, a monthly Facebook Live podcast called Baddies Talk Back that always leads to great discussions in the community. And we believe strongly in engaging more women of color in breast cancer advocacy and research recruitment.
Where do you see the biggest gaps in care when it comes to women of color impacted by breast cancer?
Historically, communities of color have a mistrust of medical professionals with black women having the most distrust according to research. While the medical community has made improvements, its practices are still very much so built by systemic racism and the legacy of the medical mistrust impacts colors of color to this day. A great podcast to learn about some of the history of medical mistrust for black people in particular is the "How the bad blood started" episode of the 1619 podcast. But the history of medical mistrust can also be found in Asian, Native American and Latinx communities.
One of the biggest gaps in care that we know of is access to equitable healthcare. Women of color typically are not offered the same types of treatment options as their white counterparts. For example, we were recently told by a research physician that in a rural town in NC black women who were diagnosed with breast cancer were only offered a mastectomy as a line of treatment and nothing else.
No matter the stage of the breast cancer, type of diagnosis etc. This was because they believed black women would only want mastectomies and that was it. If the women wanted another line of treatment, they would be offered radiation but the closest cancer center where they could receive radiation was over an hour away. Even when access to care and education are solved for, equitable treatment by the provider remains a challenge.
Other know barriers to quality healthcare are poor communication, perceived discrimination and the lack of diversity in care providers.
How can we do better in supporting women of color in the breast cancer community?
Our Accomplice Guide is a great place to start. It offers actionable things women can do to support women of color like sharing connections and facilitating opportunities for them to lead important conversations.
And of course, continue sharing stories from women of color. There are so many to choose from just on our site alone, but highlighting these women on your social media, especially if you are an influencer or interviewing them for their perspective is great. It's important for those with a large following and/or platform to make sure you are helping to elevate the voices of those who are marginalized and hardly heard.
All of these women are more than breast cancer and your followers should see that too. There's Patricia Fox who shares about beauty, especially for women of color. Ginny Shudluck who talks about her love of Colorado and nature. Tifanie Montoya who runs a brew pub and antique store in her local town with her husband or April Finely who is a high school counselor making sure kids have the tools they need to survive high school and beyond.
What do you see as the future For the Breast of Us?
We are launching our first cohort of Baddie Ambassadors. This group of women will represent FTBOU through social media advocacy, elevating the health disparities in their own communities and sharing their experiences and expertise on the site.
More partnerships! We have no interest in duplicating efforts. We want to partner with organizations who are already doing incredible work to make their efforts more accessible to communities of color and we're excited about the ideas that are already on the table. Great things ahead!
Once COVID is gone, fingers crossed we can host more in-person meetups with women in different cities. Even though our platform is online based, we understand how important it is for us to connect in person and deepen relationships and bonds that have been formed.
Where can people find out more about you and For the Breast of Us?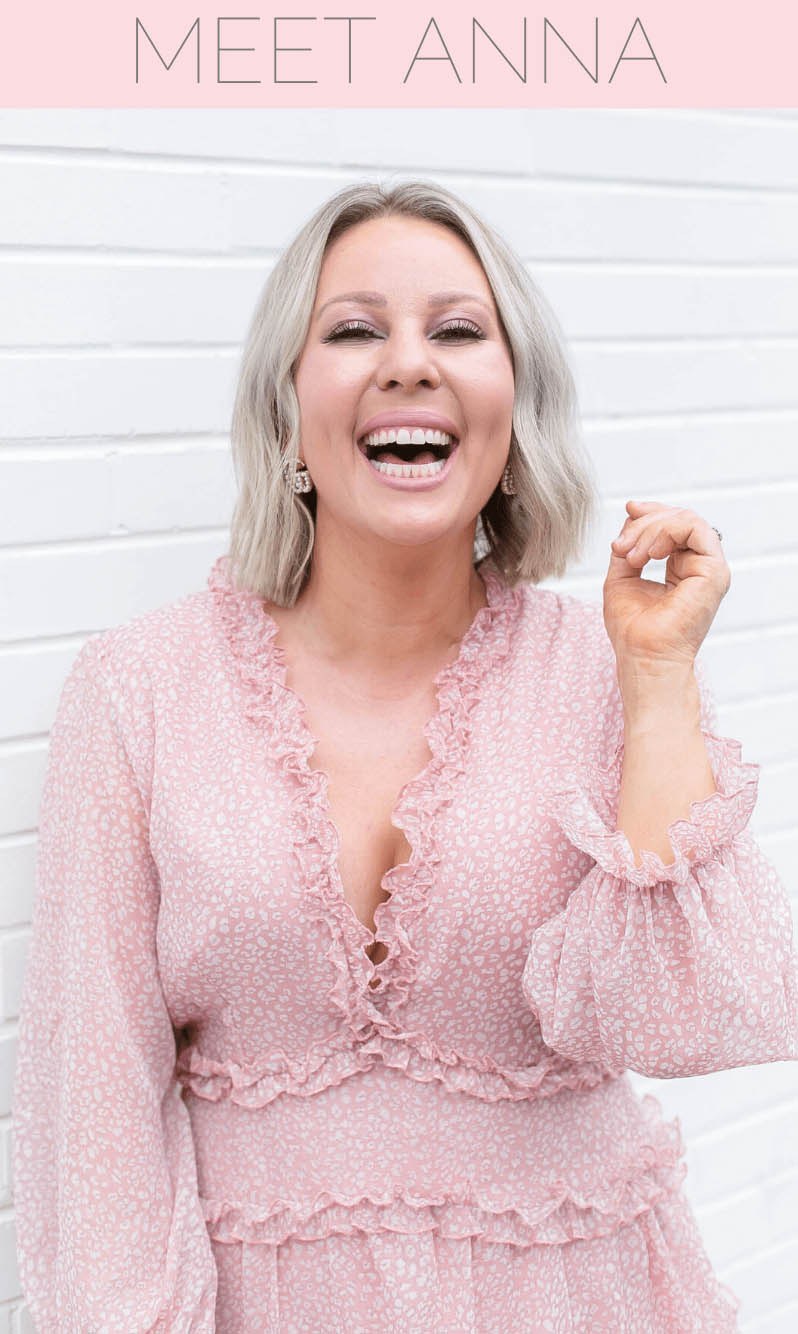 Breast cancer survivor, lover of style, beauty and all things pink! Inspiring you to thrive through adversity.