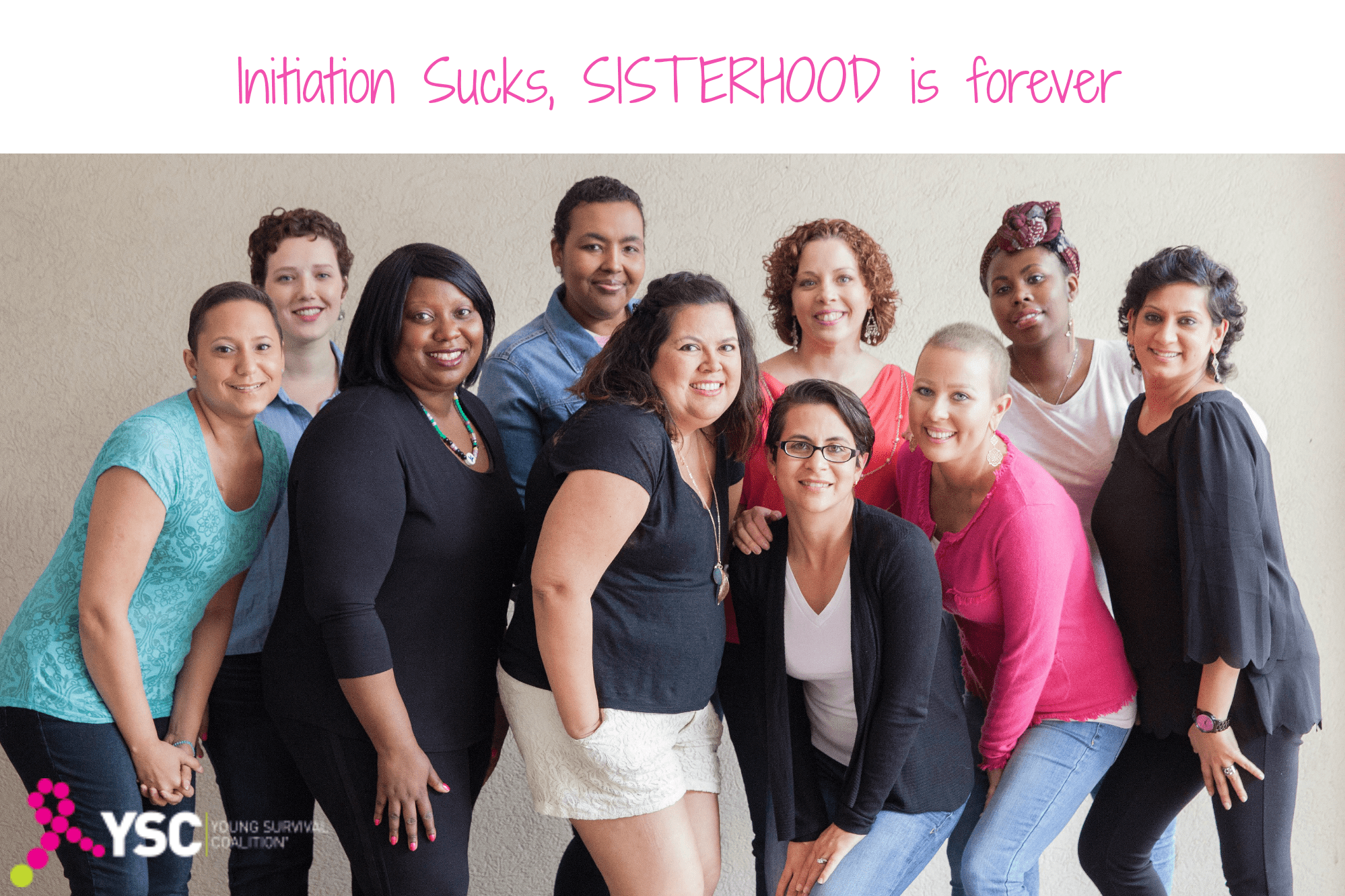 Early into my treatment I felt isolated, and  alone, frustrated about the lack of resources available for young women facing a cancer diagnosis. I struggled to find other young women in my area, who would understand what I was going through. The challenges of facing a cancer diagnosis in my 20s were unique. I had different things to worry about than my older counterparts: intimacy, sex, marriage, working through treatment, and body image. The faces I saw in the hospitals and waiting rooms didn't look like mine. They all told me I was too young. Unfortunately, young women can and do get breast cancer. I just so happen to be one of those unlucky women. One of the 12,000 young women diagnosed with breast cancer each year – the ONE out of every 8 women under 45 who are who will face this disease
I was fed up. I wanted to find online resources and blogs written by other women like me. I wanted to read their stories, take in their tips and educate myself. Unfortunately, I couldn't find anything. So… I decided to create my own. And that's how My Cancer Chic was born. I was a lover of all things beauty and fashion and cancer wasn't going to change that. Cancer may take my breasts and my hair but I would keep my lipstick and heels. I would keep my style and I WOULD find a way to feel beautiful despite it all.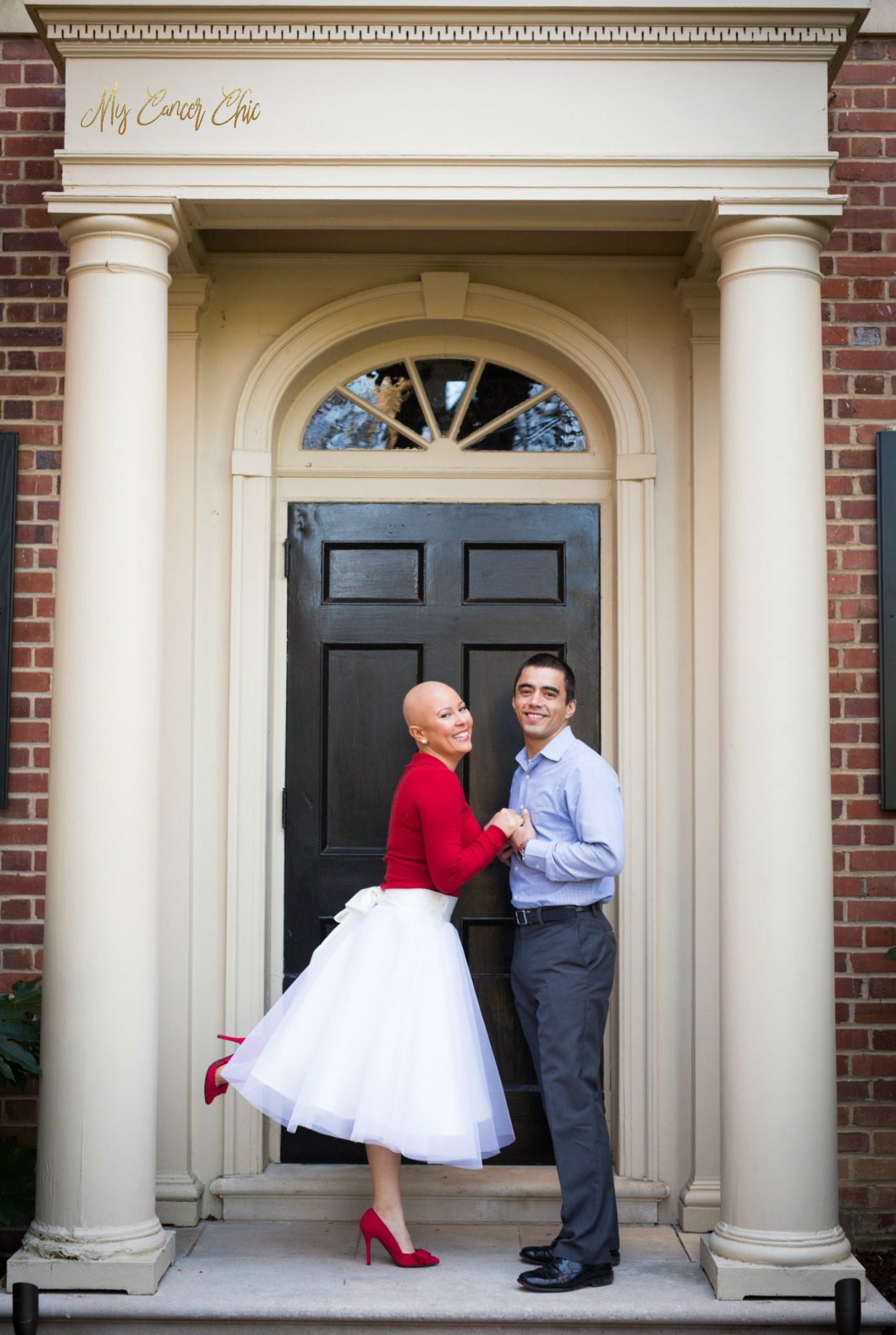 I always loved journaling for myself but I had never shared my writing with anyone. Writing was therapeutic for me — A way to process my grief. I decided if I couldn't find a story like mine, I should share my own. I didn't want anyone else to experience the isolation that I felt. Lost in a sea of grey hair and mastectomy bras. I wanted to inspire other young women to find their confidence and see their beauty during this awful time. I wanted them to have the confidence to rock the bald head and feel strong and sexy. One woman at a time, I spread my message and led by example.
The more I shared my story, the more I began to connect with other young women. I found these women through my blog, through Facebook, Instagram, and through friends and family. Women began to email me from around the world. They shared stories of their own — their struggles, their fears, and the way my story had changed their lives, brought them inspiration. That changed everything for me. I had found my tribe – my sisterhood. I found inspiration and renewed strength. No matter how bad my chemo reactions were, or how many surgical complications I faced, these women lifted me up. On the days I felt ugly, mutilated and betrayed by my body, they just got it –they got me. They knew what I was going through.
As I neared the end of chemo, a major depression set in. I had been so focused on making it from day to day, staying alive, that I had no idea how to just be. Cancer had changed me and I didn't know what would come next. How would I go back to my normal life and continue on. I didn't feel like me anymore, I felt mutilated, branded and traumatized. How would I redefine myself at this crossroads?
It was around that time that I learned about the Young Survival Coalition. A non-profit focused on providing resources and support to young women facing breast cancer.  YSC offer over 100 local support groups, online resources and hosts an annual conference with top-notch presenters and workshops. A conference focused on cutting edge breast cancer research and support for young women. I immediately ordered their Newly Diagnosed guidebook; disappointed I didn't have their resources earlier on when I was lost and needed more guidance. I also decided to take a chance and apply for a travel grant to the 2016 Summit in Atlanta. With medical bills, working full time and all the other unexpected costs of facing an illness, there was no way we could afford to go otherwise.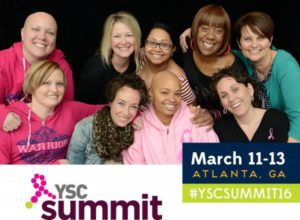 As a lucky recipient of a YSC travel grant, I can say without a doubt that YSC changed the path of my life. After attending the 3-day conference with my husband, I came home with a renewed sense of purpose. I felt beautiful and empowered. I now knew that although cancer had changed me, it couldn't control me. I had control over what I would make of this experience and my life moving forward. I decide to use it for good. It was my turn to give back to this community and change the lives of other young women like me.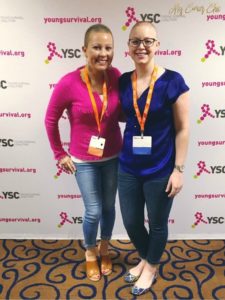 The connections I made at YSC triggered a whirlwind of opportunities for me to share my story and advocate for others. I began sharing the YSC guidebooks with women who reached out to me. I started filming a video diary series and reached more women online. This past summer, I also started the first Raleigh support group for young women facing breast cancer – another avenue to support women and share my story. We have over 30 members and newly diagnosed women are finding us everyday. YSC makes our group easy to find and I promote the group through local hospitals, and health care providers. I have come to be known as a local resource, a friend and an inspiration for those around me.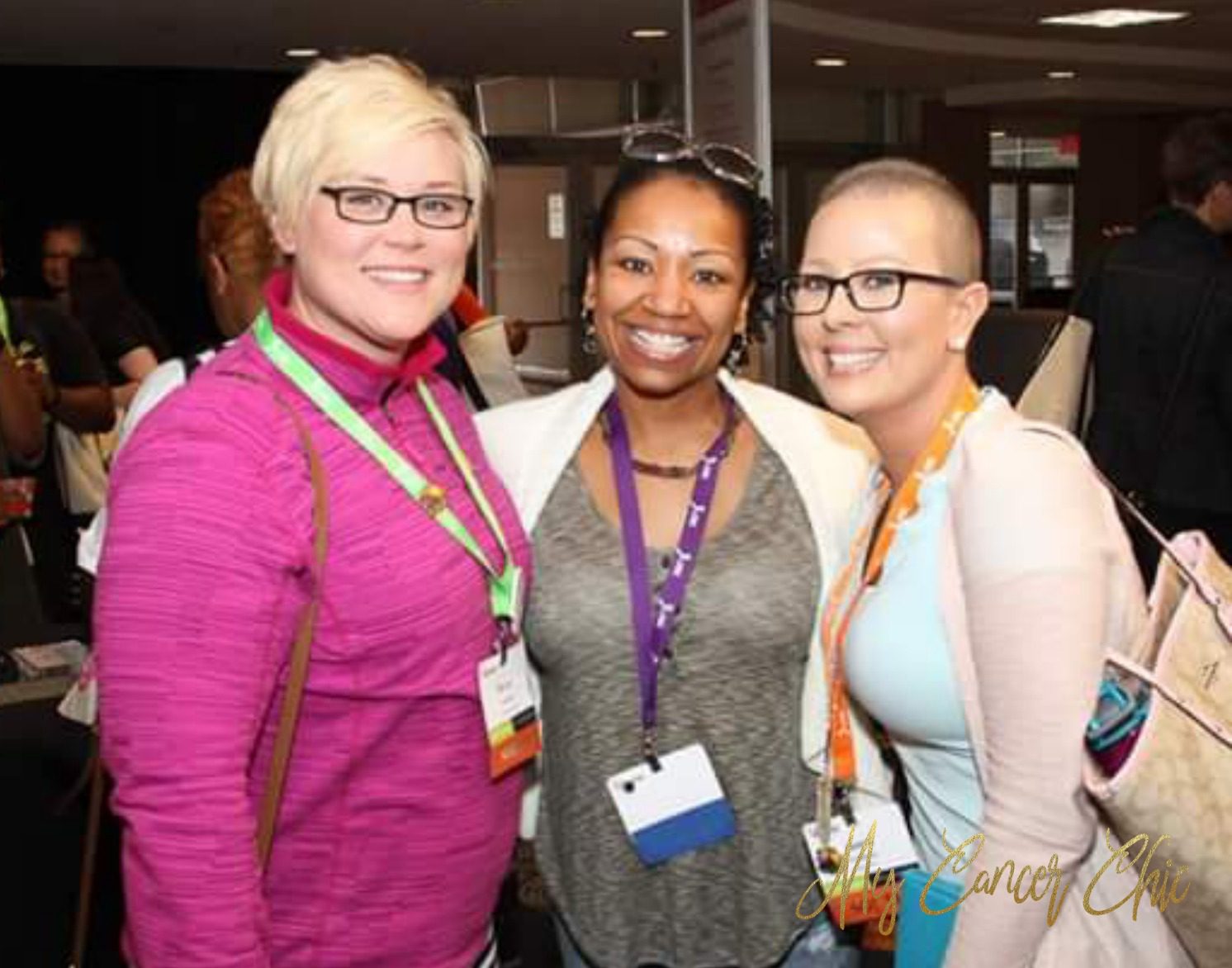 I also joined the YSC online support groups and connected with thousands of women across the US. We share our fears, our struggles and everyday advice for treatment and beyond. We celebrate each other's triumphs and mourn those we lose. This sisterhood I have joined is unlike anything I have ever known or experienced before. These women I call my "survivor sisters" are like family to me. We share a special bond. We are united in our struggle, our triumph and our rebirth. This illness will not define us. We lift each other up and celebrate each other with love and support. For anyone who has a sister or has been a part of strong group of women, I am sure you can relate to these powerful feelings.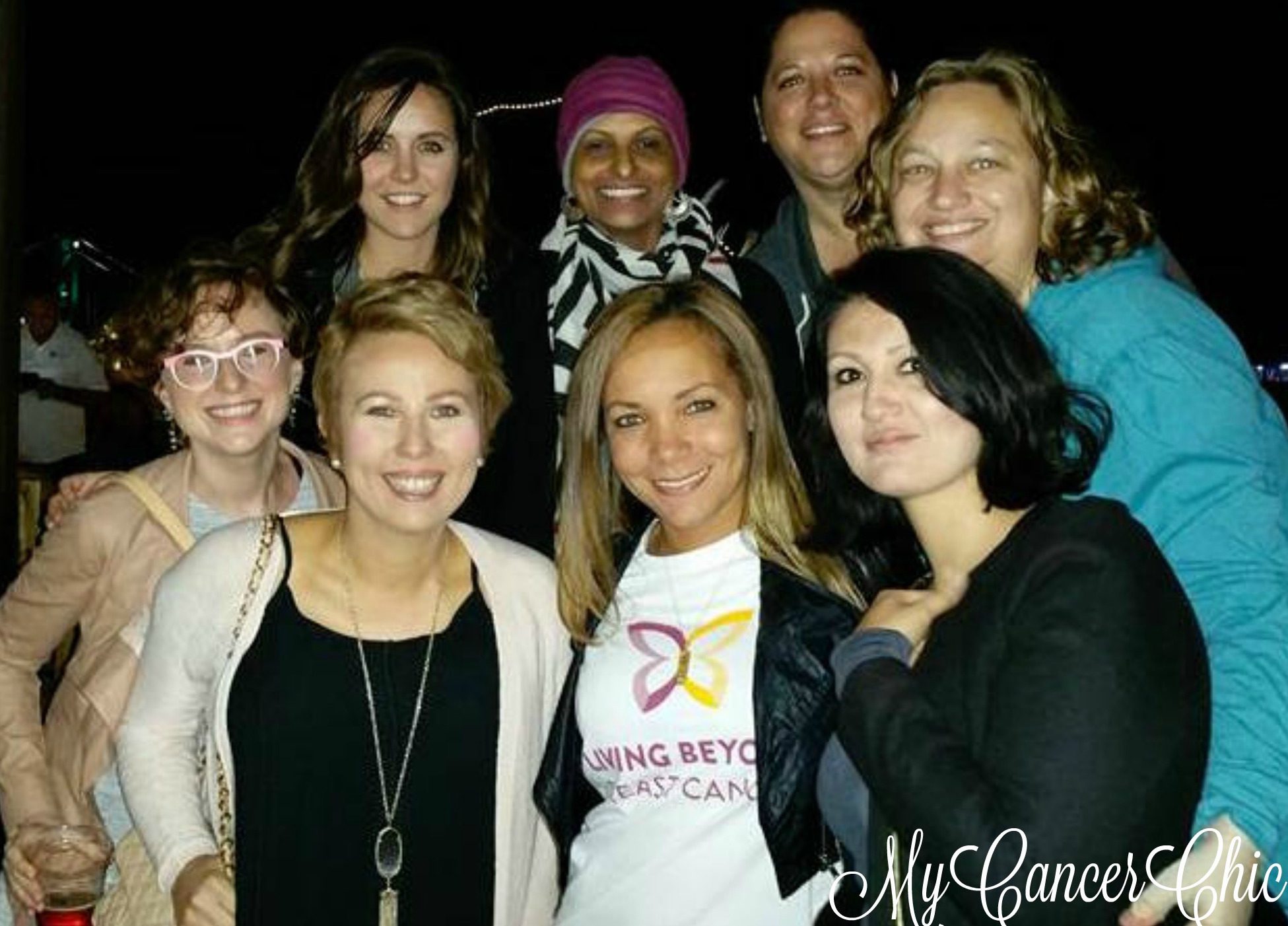 With each new survivor I meet, my family circle grows. It's a domino effect. One connection leads to the next and before you know it, you're looped into all the amazing breast cancer organizations across the country. Through YSC, I was connected to another amazing non-profit, Living Beyond Breast Cancer. This past September, I had the honor of traveling to Philly to be a part of their Young Advocate training program. This program brought together 20 young survivors from across the country to share their experiences and learn about the educational resources LBBC offers as well as the tools we need to begin breast cancer advocacy in our own communities and across the country. I came back from that experience with many new survivor sisters, new information to share and a renewed sense of empowerment and inspiration.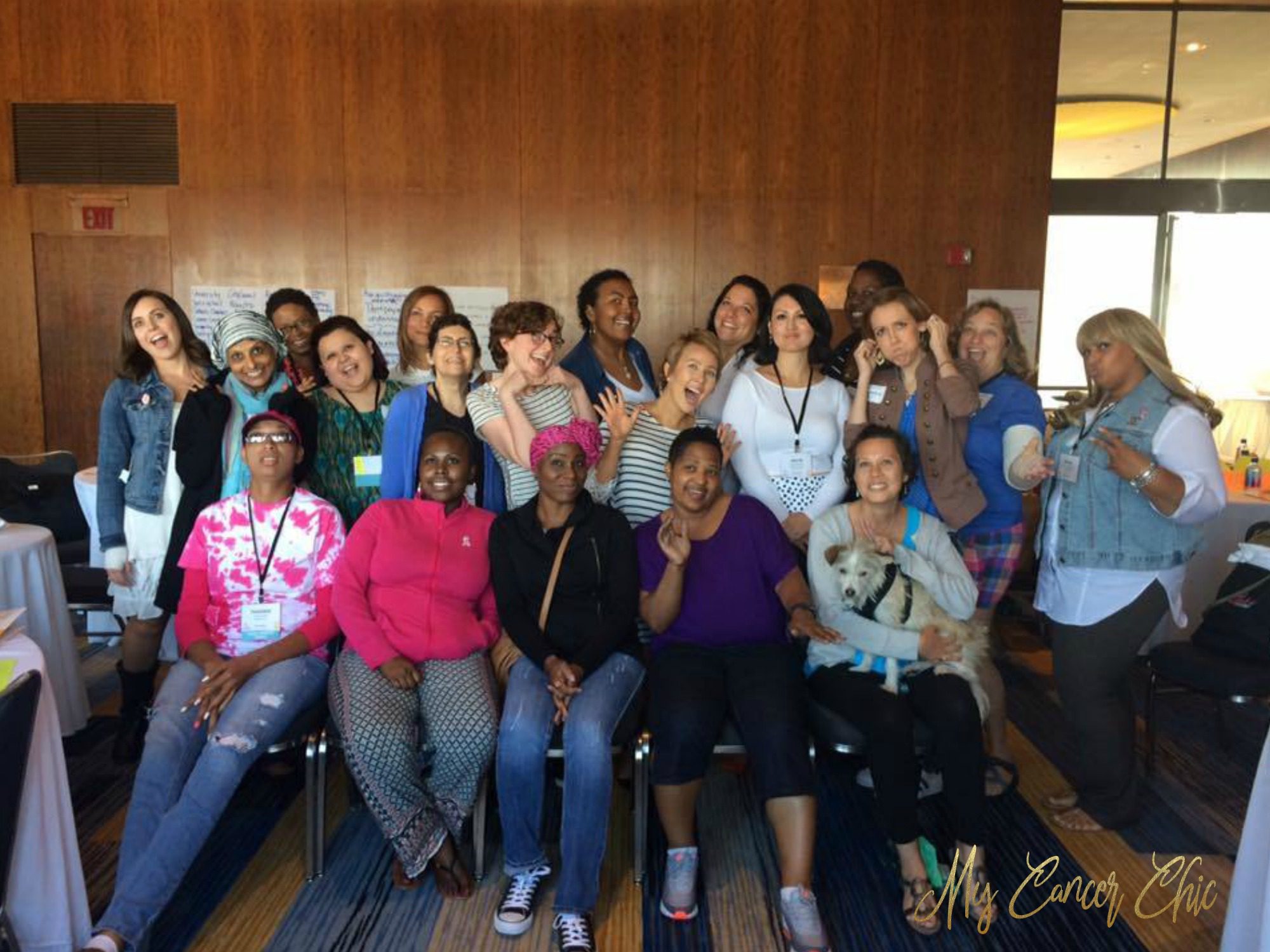 I have had close girlfriends over the years but the survivor sisterhood I have joined is different. No matter where in the world you are, no matter what your background you are accepted and connected to this life line. Despite being strangers, we instantly accepted and embraced each other — flaws and all. For those of us that are lucky enough to meet in person,  the bond goes even deeper. We can talk for hours sharing our stories, our fears and how cancer has changed our lived.  It's like we've known each other for years. As we say in the YSC community "Initiation sucks but sisterhood is forever". I never wanted cancer or the treatment that would followed, but I wouldn't trade this sisterhood I have gained for anything in this world.
If you are lost, struggling to face a cancer diagnosis alone, know this sisterhood is a only a click away. And if you are a member of the sisterhood, stop and take a moment to appreciate this gift we have been blessed with — a network of women from all walks of life, spread across the world, holding each other close in their hearts. Whatever the future may hold, this group will be here for you. Like an old friend, always by your side.
Save your spot at the 2017 YSC Summit – Click the image below.

Save