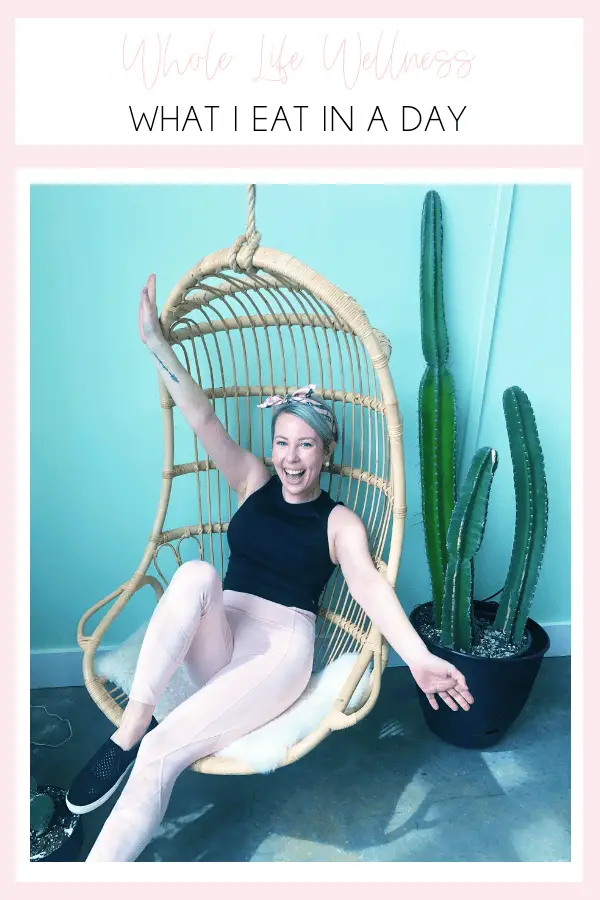 I haven't done a post about my eating in a while and you all always express an interest in this area of my life. For me, it's not about a specific diet, or restriction, eating is a way of life. A way to fuel your body. I try to be intentional about what I put in my body and mindful of how that food makes me feel. Today I'll be sharing what I eat in a typical day.
My General Eating Guidelines
After years of reflection on my eating I have found something guidelines that help me feel the best. I find balance is key but these guidelines inform my eating decisions the majority of the time.
Avoid gluten – eating gluten makes me feel sluggish and bloated.
Avoid dairy (particularly cows milk products) – eating dairy creates a lot of mucus and congestion for me as well as digestion issues. Since I have been 95% dairy free for almost 2 years, I now get sick immediately if I eat dairy. Goat cheese is the only dairy my stomach can handle.
Limit processes sugar – I have a huge sweet tooth and I find it extremely addictive so I try to avoid processed sugar as much as possible.
Avoid meat – For more on my decision to go pescatarian check out this post.
Let's jump into my typical day of eating. For this post I broke the eating up by time. Some of you have heard me talk about intermittent fasting on my instagram stories. The goal of intermittent fasting (IF) is to give your digestive system a break for 13 -16 hours a day which can have awesome health benefits. I find eating eating 8am-4pm or 9am-5pm works best for me, but I hate missing dinner time with Mac. This week I am took a break from IF to try other potential solutions for my bloating and stomach pain.
What I Eat Drink: First Thing
Ever since chemo I have struggled with stomach pain. I have tried everything under the sun with no luck (digestive enzymes, colonics, laxatives, etc). Lately I have been researching food combining and also started drinking a mix of hot water, apple cider, cayenne pepper and lemon first thing in the morning before I eat followed by tons of plain water.
I have to say my stomach has felt much better but I really miss my early morning coffee. I am not sure if I will cut out coffee long term but starting my day with this hot water mix feels really great! To learn more about the benefits of hot water with lemon and apple cider check out this Livestrong article.
Following my morning water, I will have a green smoothie, avocado toast of apple with almond butter. Want to know what I put in my green smoothie? Check out the video on my IGTV.
What I Eat Drink: Snacks
My go-to snack for ages has been nuts, but they are also super hard to digest so I am trying to branch out. One snack I incorporate throughout the day or for a late night "dessert" is apple with almond butter. I also love prunes, veggies (carrots/cucumber), a hard boiled egg or berries for a quick snack to carry me over throughout the day.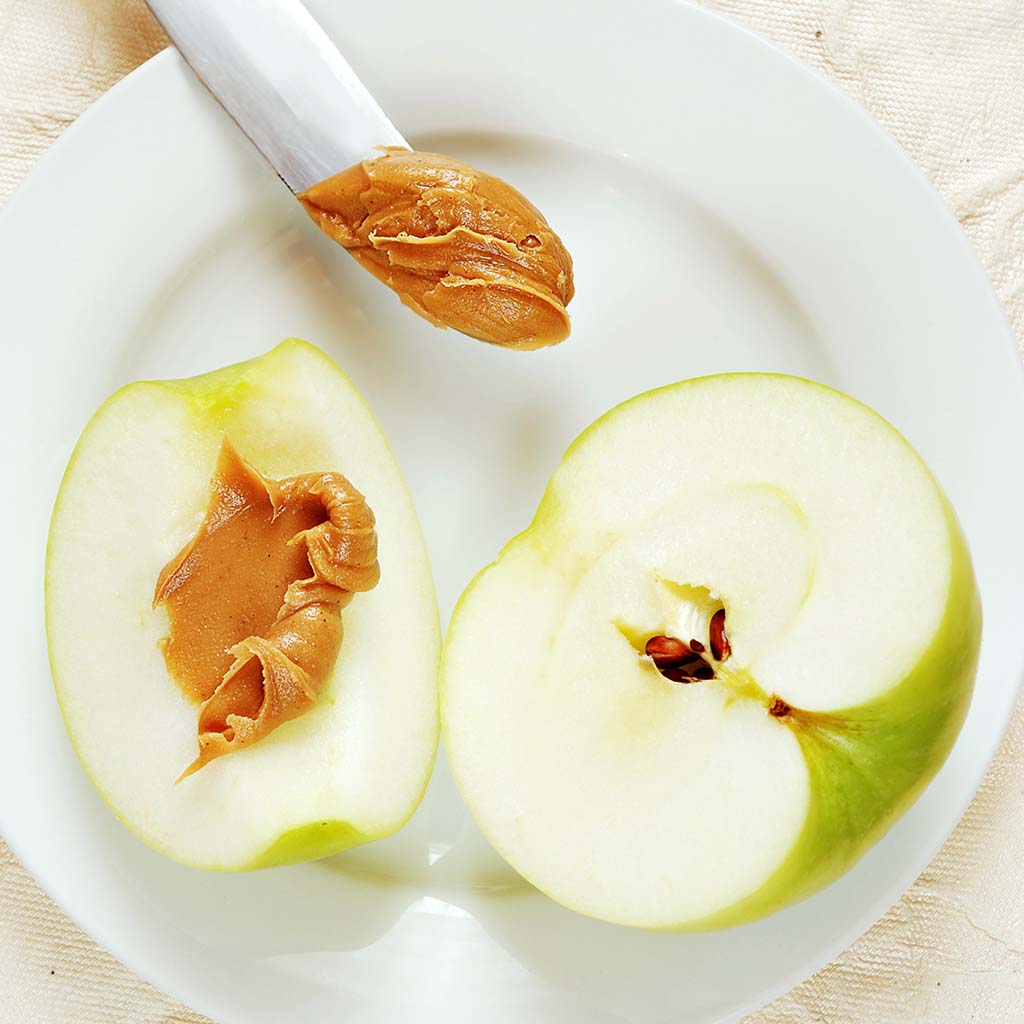 What I Eat: Lunch
For my lunches I aim for a whole grain, lots of veggies and a healthy fat. This week I meal prepped a super simple mixture of quinoa, canned corn, and black beans. Each day I would add an avocado and nutritional yeast. The healthy fat and "cheesy" taste of the nutritional yeast made it really yummy! This meal is high in calories but the healthy fat is so good for you and filling.
I also love salads for lunch filled with tons of veggies, seeds, and some kind of protein like shrimp, tofu, beans, or salmon.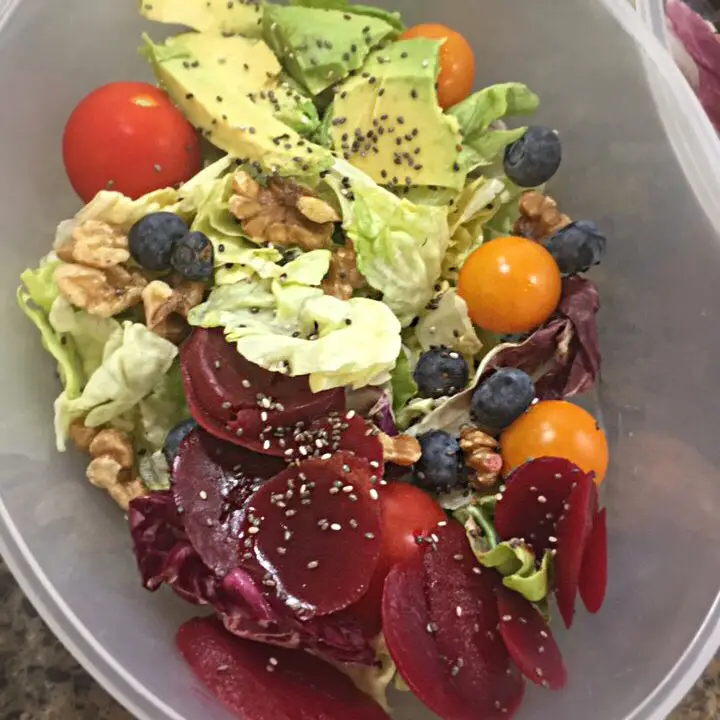 Tired of salads and grains? Try getting your protein from beans. This decision chickpea salad with GF crackers is one of my fav combos.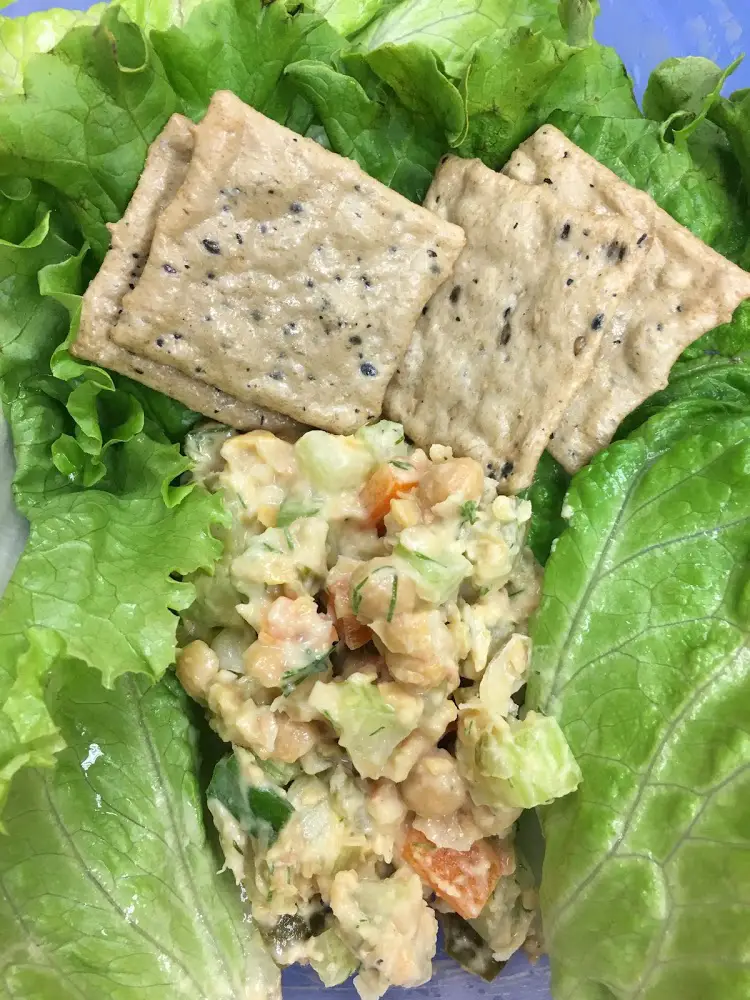 What I Eat: Dinner
Dinners for me usually consist of a fish, or a vegetarian option with lots of veggies and brown rice or quinoa. I tried to load up on the veggies and keep my grain portion to 1/4-1/2C. I keep the same goals when I eat out as well. I stick with a protein and tons of veggies!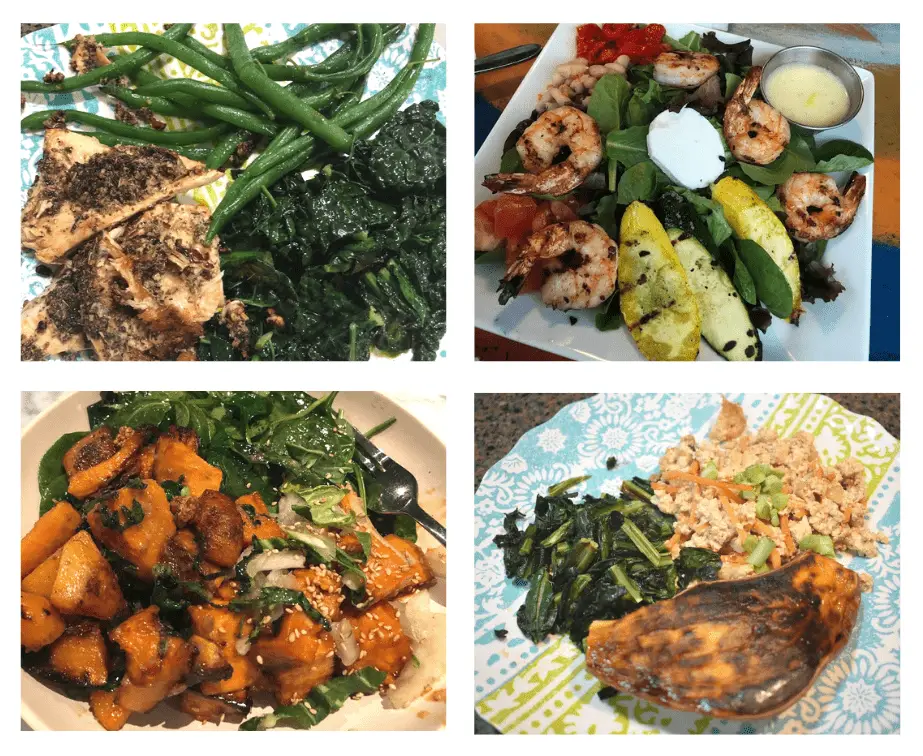 Unsure how to make more vegan or pescatarian meals? Give Purple Carrot a try. It's a meal delivery service with super creative all vegan meals. I will say it's quite pricey but it's a great convenience.
The list below includes some of my favorite places to get recipes as well.
What I Eat: Late Night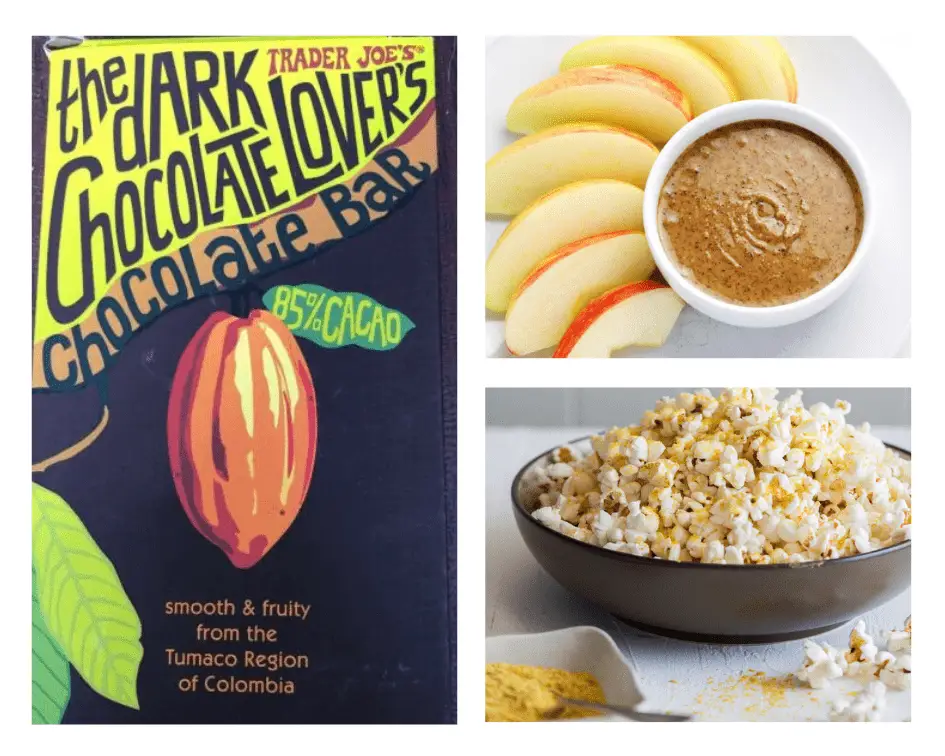 I love a good post-dinner snack while watching movies/TV. Mac is huge on snacking as well, so I like to find healthy alternatives that work for my body. Orville Naturals popcorn with vegan butter and nutritional yeast is my absolute favorite! Another great option is the Trader Joe's Dark Chocolate Lover bar. Four squares is only about 80 calories and it's so bitter you won't have to worry about a desire to keep snacking.