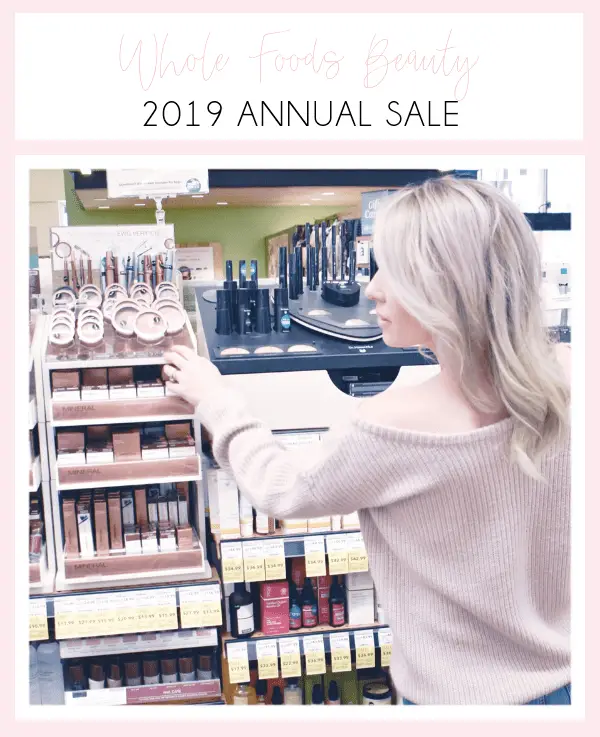 I feel like I have been living under a rock, because I just found out that Whole Foods has an annual beauty sale. While I am already a fan of their food, most importantly their acai bowls, it's the expansion of their clean beauty section that has really won me over. I popped in this weekend to "pre-shop" the sale and make my wish list for the sale dropping March 29th. You won't want to miss out on these amazing clean beauty deals!
5th Annual Whole Foods Beauty Week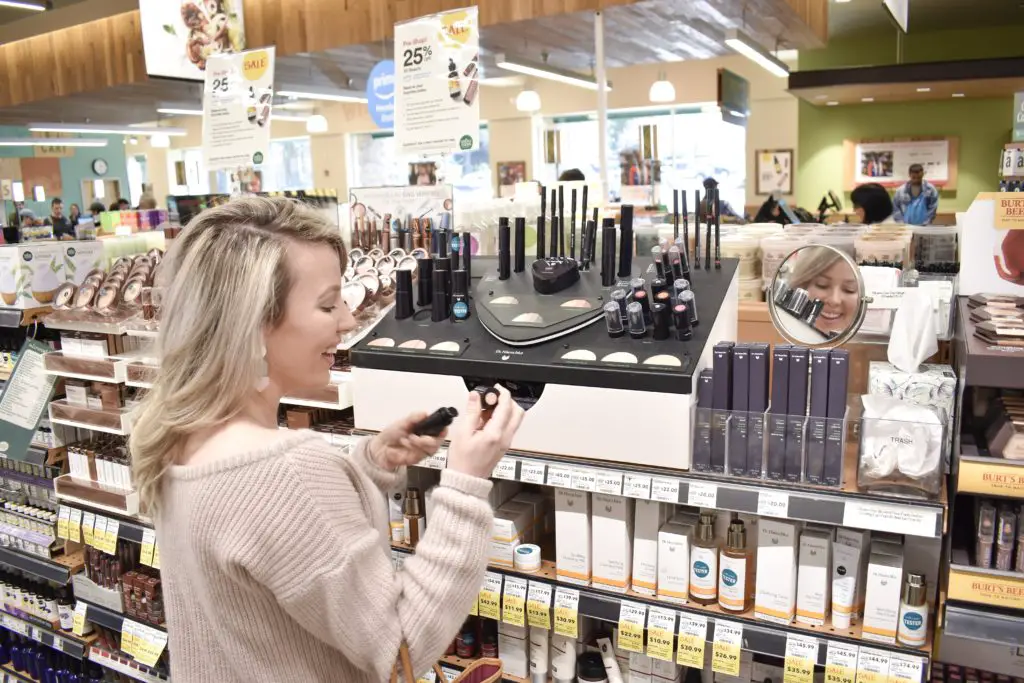 This will be the 5th Annual Whole Foods Beauty Week. It will run from March 27th – April 2nd and will include 35% off all makeup, facial care, skincare, nail polish, perfume and even brushes! The best part is Amazon Prime members get an additional 10% off!!!!! WHAT?! You all know I am Prime obsessed as evident by my Prime Sale posts and the My Cancer Chic Amazon shop page. 
Clean Beauty Is Costly But Not This Weekend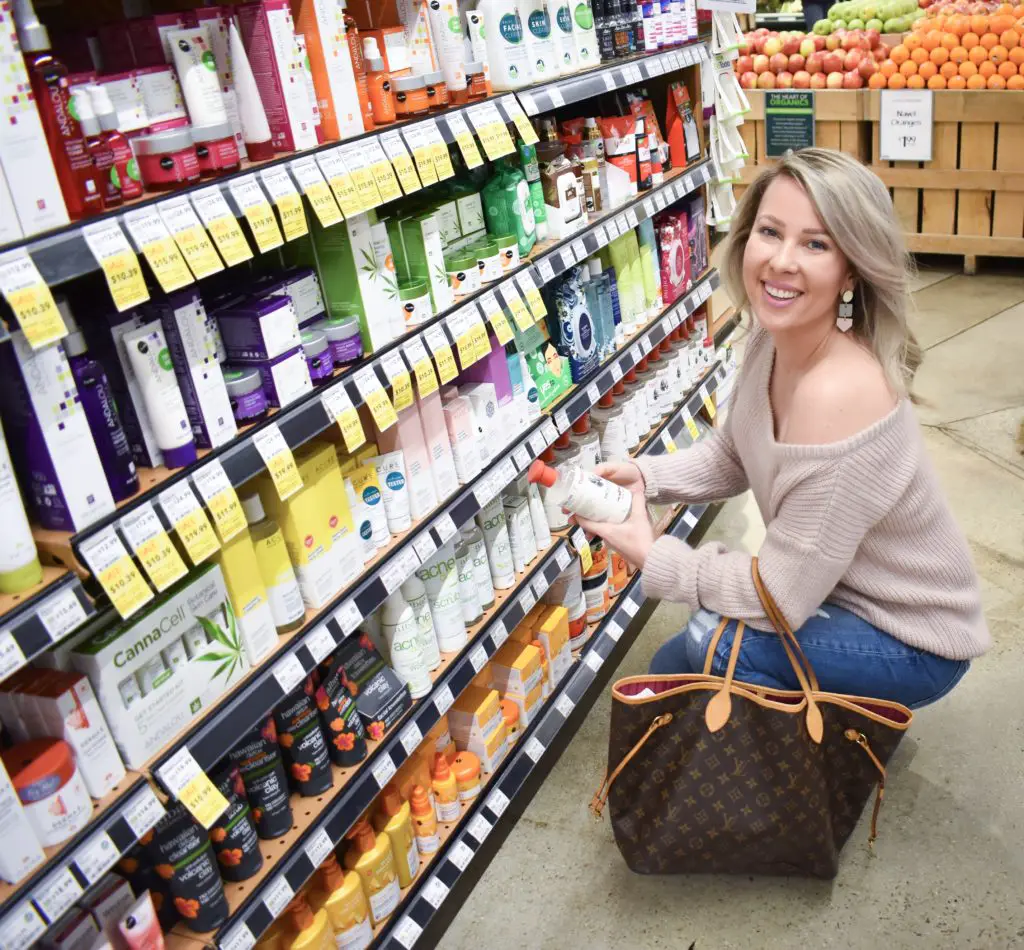 Now clean beauty can be pricey and as I talked about in my "How to Gradually Adopt Clean Beauty" post, how it's best to gradually transition your products. This sale is a GREAT time to try new products and add those new items you've been eyeing to your collection.
Major Cities Get an Added Bonus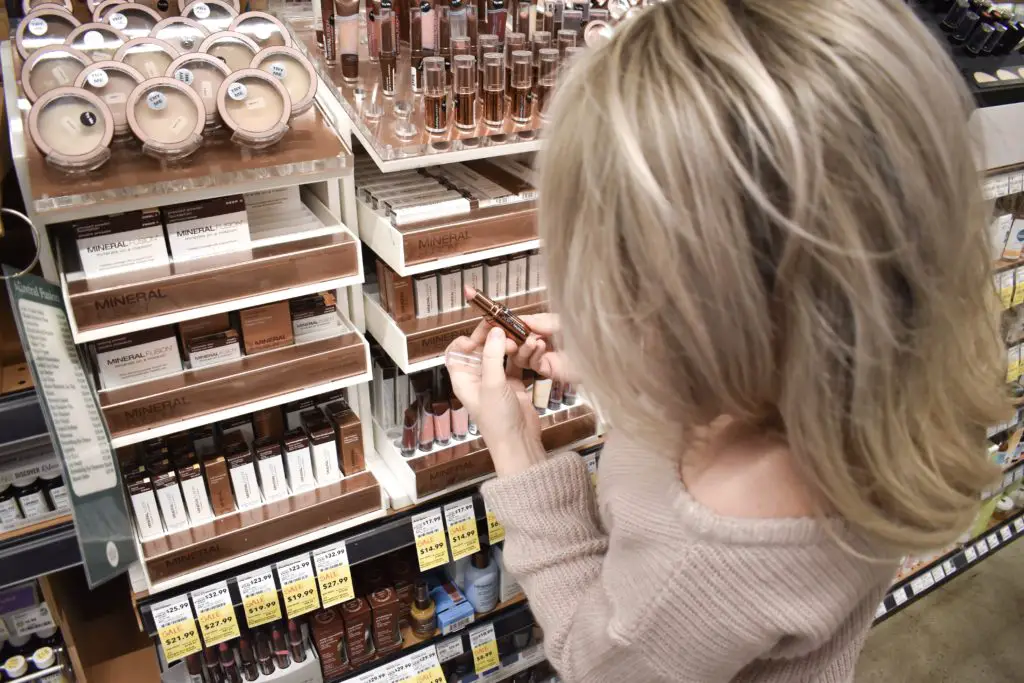 For those of you in major cities, you get an even better deal!!! Whole Foods is offering an additional element of the Beauty Week called the Whole Foods Market Better Beauty Swap. At participating locations, you can bring in old, used beauty products to exchange for a FREE bag of new non-toxic products. The participating locations are: Tribeca location in NYC, Lakeview in Chicago, Philly Center City, Potrero Hill in San Francisco, and Playa Vista in LA . These bags include over $100 worth of non-toxic skincare and beauty products.
Keep in mind these bags will only be available to the first 200 customers so run don't walk to your local Whole Foods March 29th – April 2nd! For those of you not in those cities, don't worry you still get some amazing deals and have the chance to pick up a limited edition curated 14-piece goodie-bag for $20.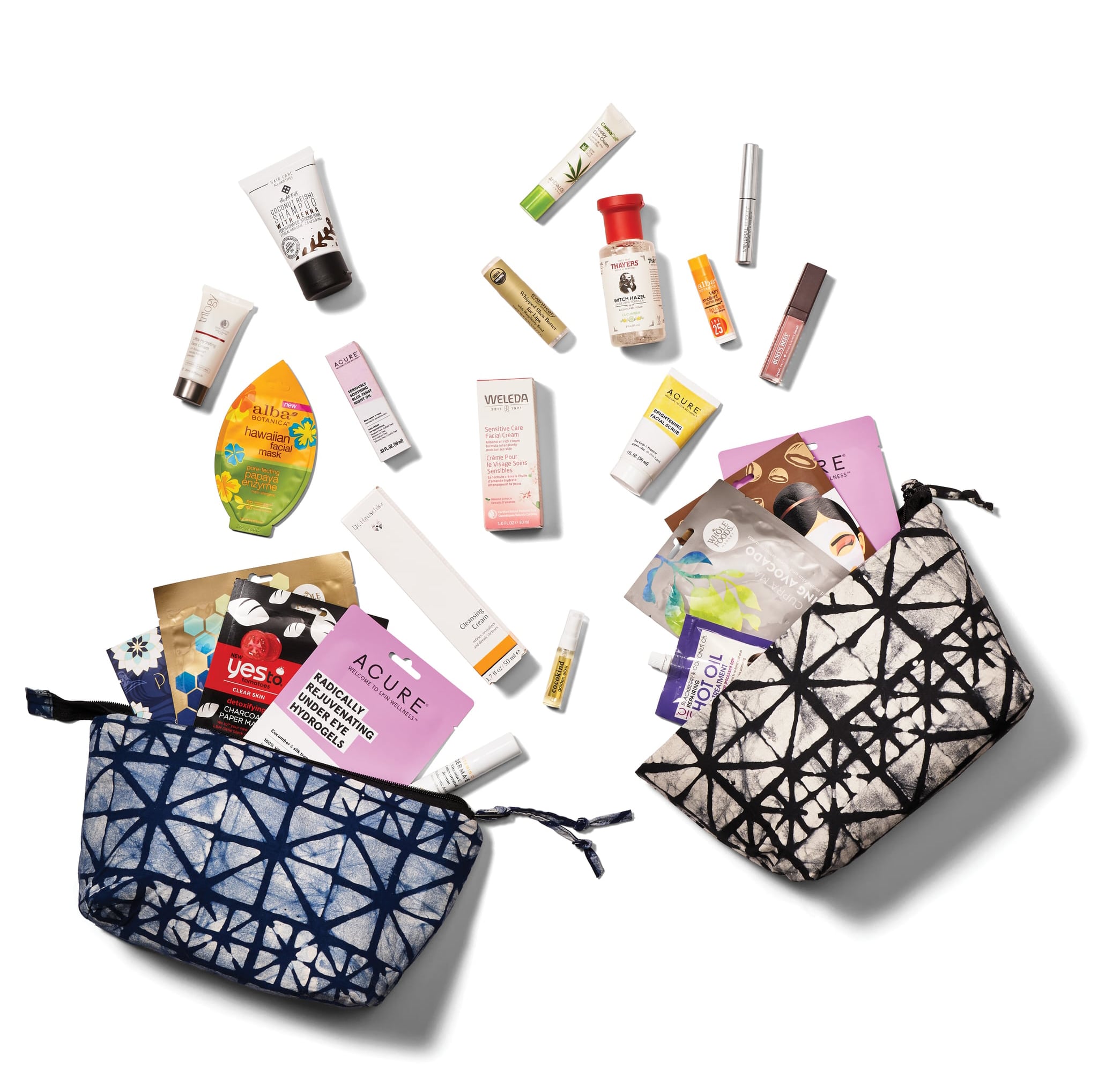 Where to Start? How to Choose Clean Products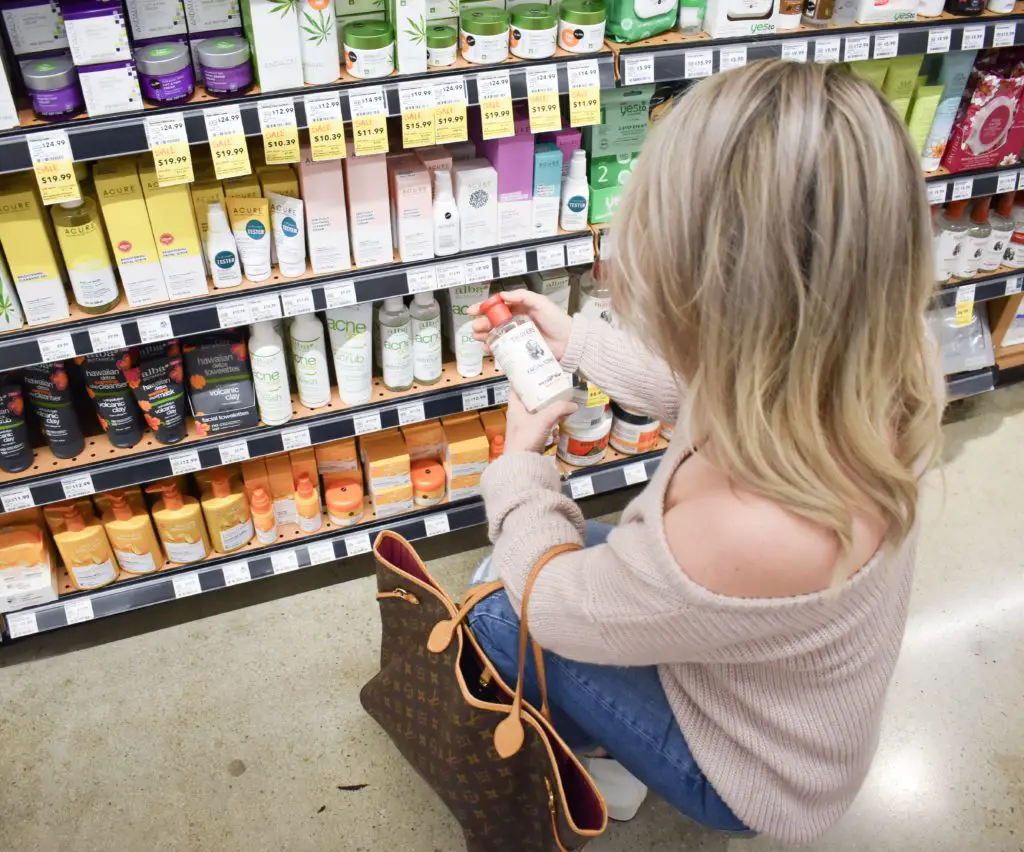 So where do you start?! Switching to clean beauty can be overwhelming. So many toxins and chemicals to cut out…where does one start. At Whole Foods you can be assured that phthalates, microbeads, triclosan, BHT, BHA, aluminum chlorohydrate, and over 100 more ingredients are banned from all products. You can review the full list of banned ingredients.  Knowing that all products are non-toxic makes the selection process much easier.
Want to Learn More About Clean Beauty?
Want to learn more about non-toxic beauty and which products to start with in your kit? Check out this posts I wrote on the topic.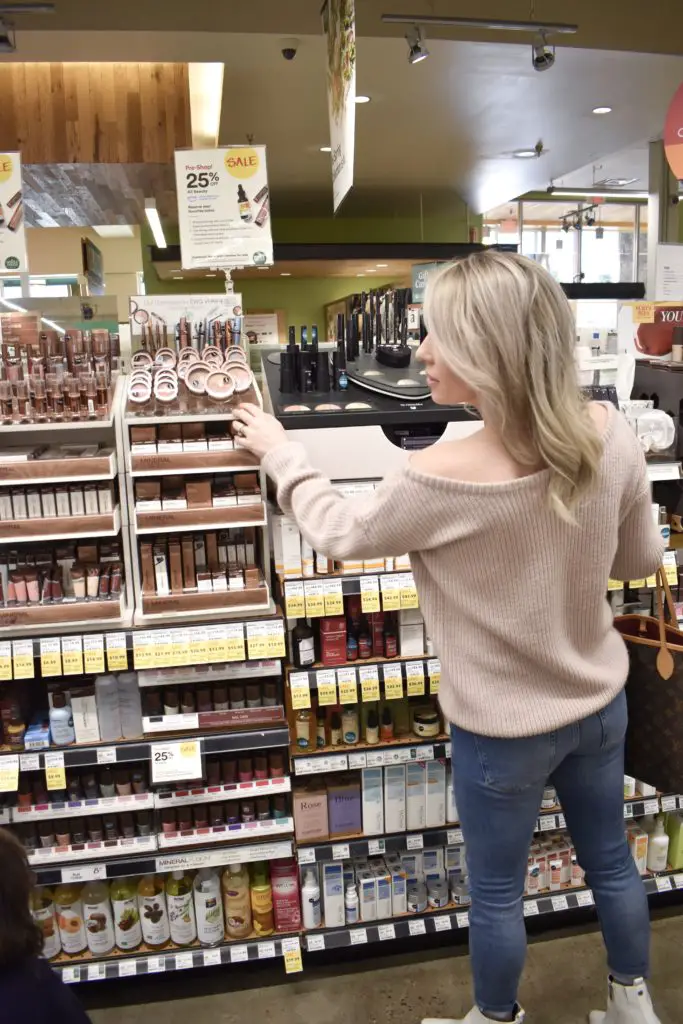 My Whole Foods Beauty Week Picks
So now comes the fun part! I popped in Whole Foods on Saturday to pick out my favorite items for the sale. All of these items will be under $30 with the sale and many are under $20. Since Whole Foods doesn't have an online beauty shopping option, I am linking the products from Amazon for any of you who can't make it into the store.
Dr. Hauschka Translucent Bronzing Tint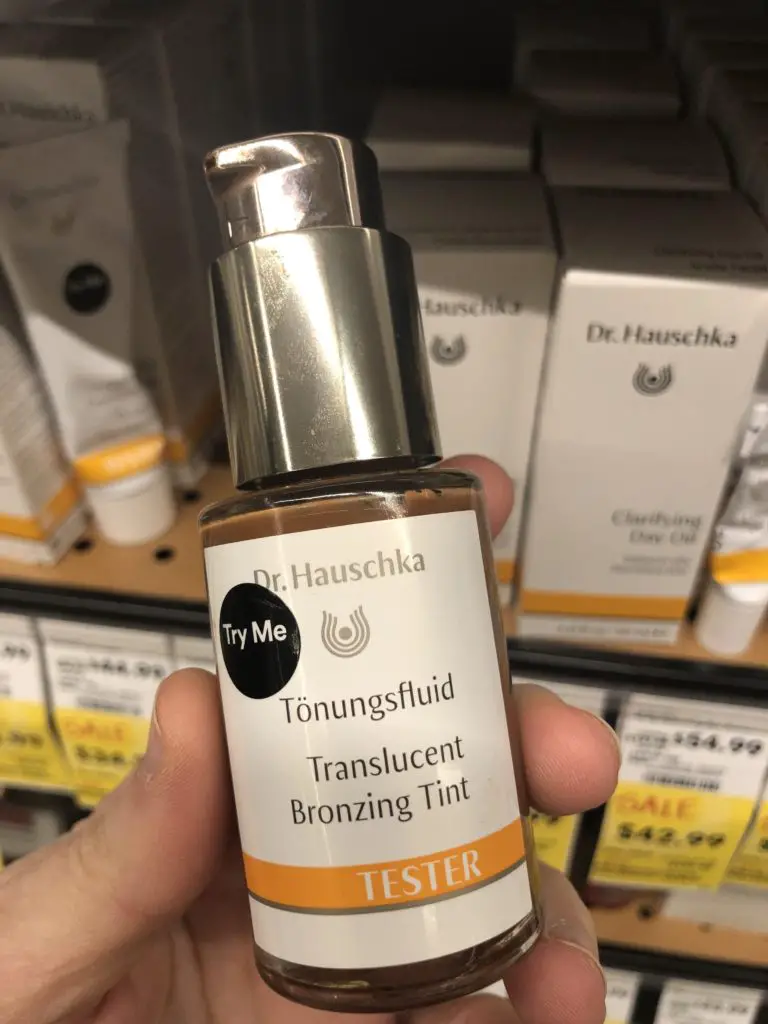 In the summer I self-tan my body but always stay away from my face. I love mixing a bronzing liquid into my foundation or lotion to help my face match my body. This went on so smooth and blended in evenly.
Thayers Witch Hazel Rose Petal Toner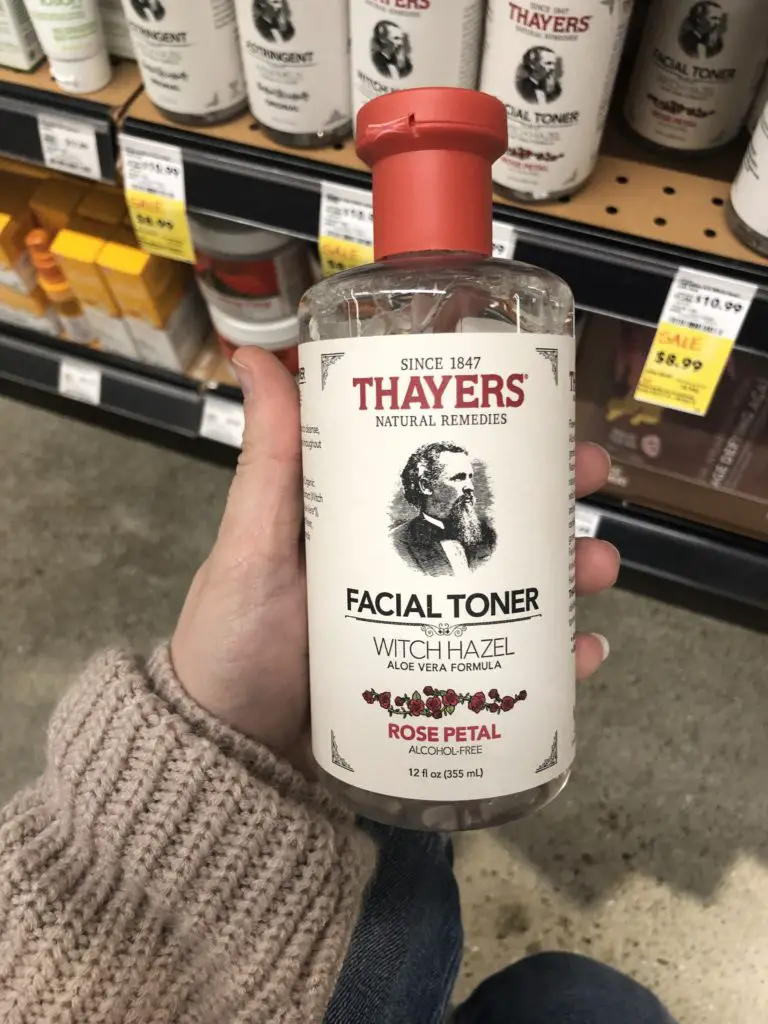 I have been using this toner for years! I love the rose petal option. It's under $10 and perfect for cleansing skin in the AM & PM.
Mad Hippie Vitamin C Serum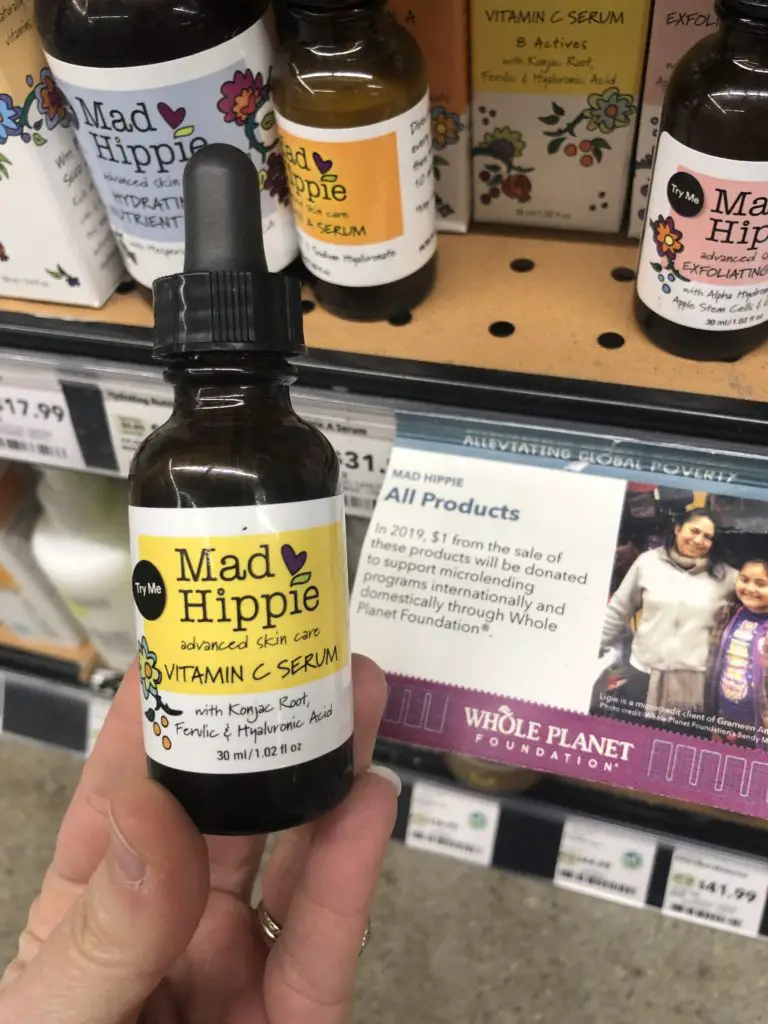 I haven't tried this brand yet and I am excited to try their Vitamin C serum. I love that is is combined with hyaluronic acid to help with youthful hydration of the face.
Juice Beauty Apple Peel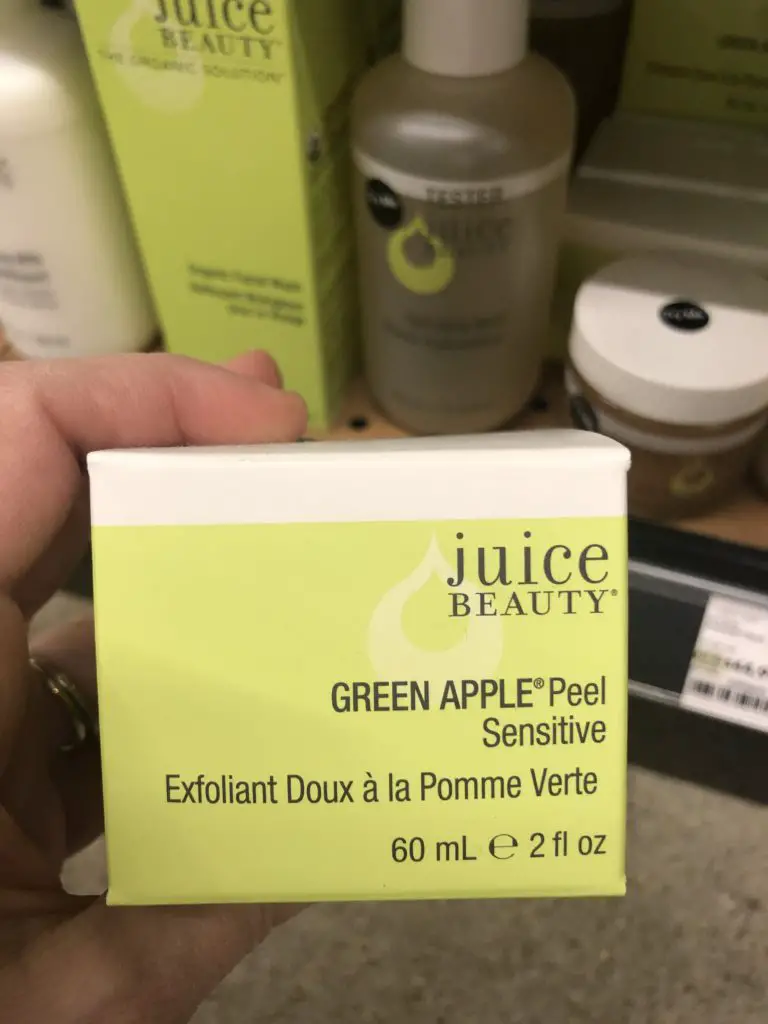 I have been eying this peel for a while and can't wait to try it out. The natural acids in this peel help naturally exfoliate and remove dead skin to reveal smooth, healthy skin beneath. The price is $36 without any discounts applied!
Mineral Fusion Blush/Bronzer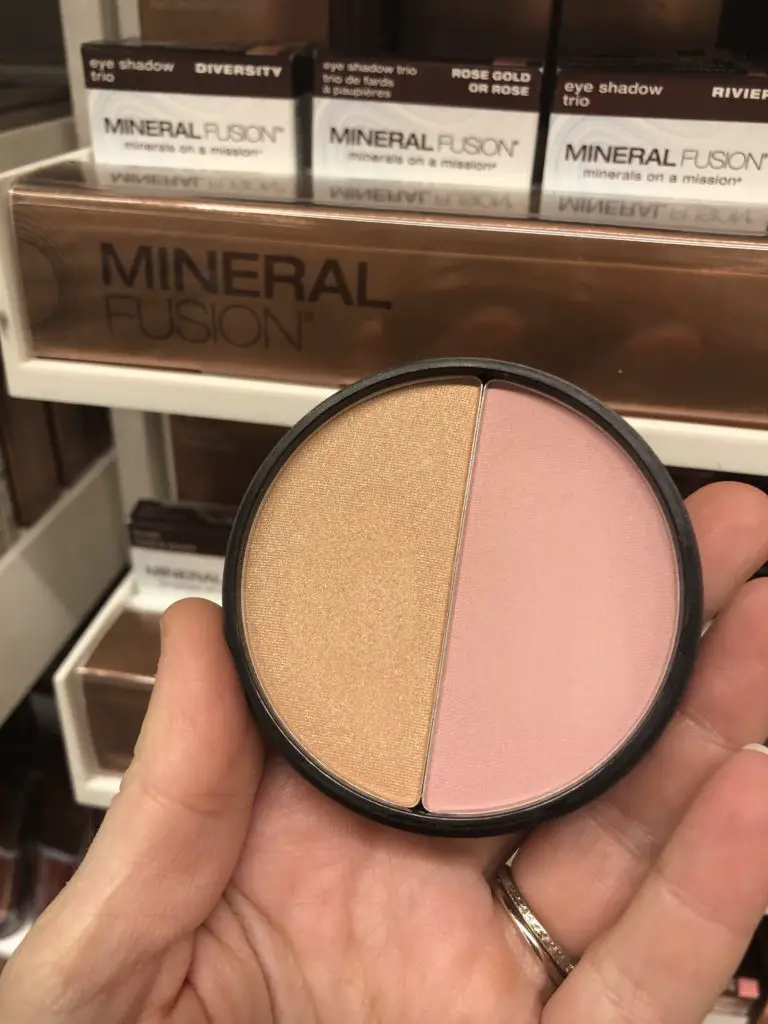 I have been looking for a non-toxic bronzer for ages! this one has a slight shimmer and would be perfect for that summer glow. They also have a more matte version that is not combined with a blush.
Andalou Hairspray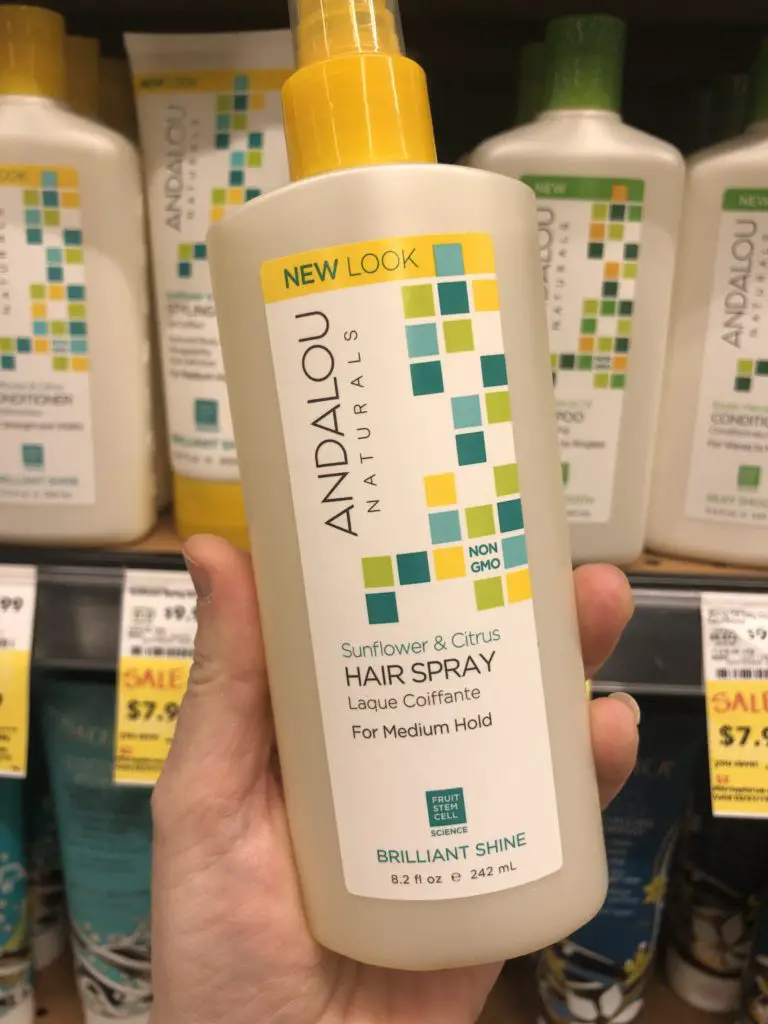 A few of my friends have been raving about this brand and specifically their hairspray. This will be my first step into clean/non-toxic haircare and I am excited to see how it performs.
Indian Clay Healing Mask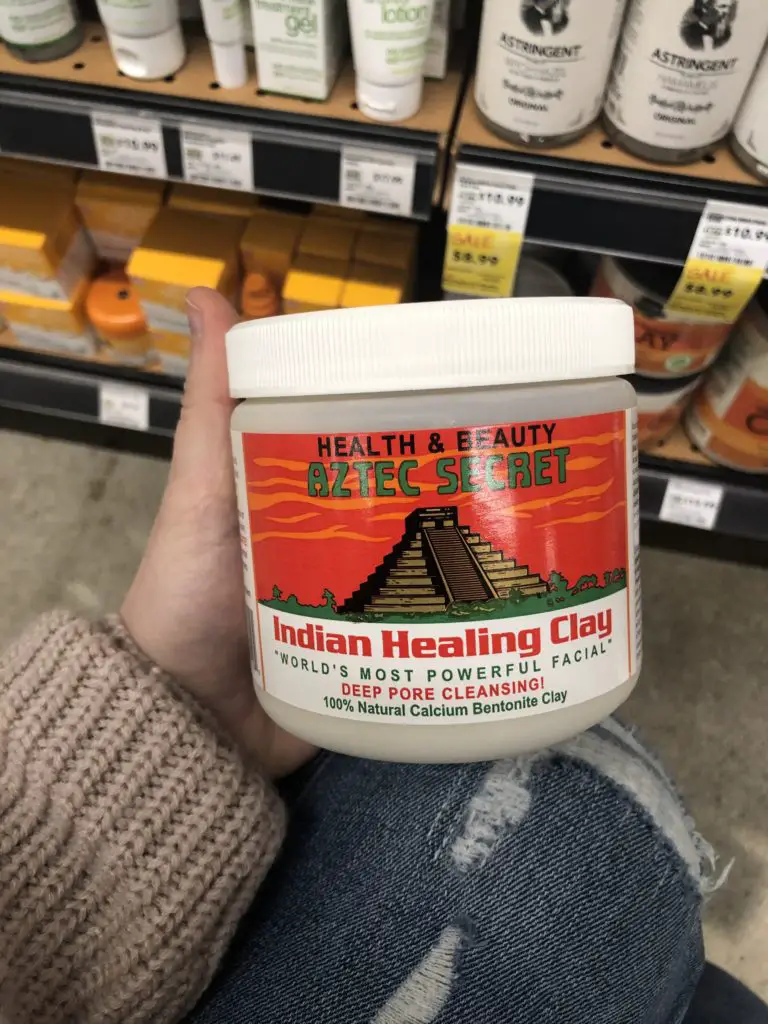 You all know I have shared about this product for years. I used to get mine on Amazon and it's under $10. It's a powerful clay mask to help clear and minimize pores. I mix it with apple cider vinegar and leave it on for 15-20 mins.
Activated Charcoal Scalp Scrub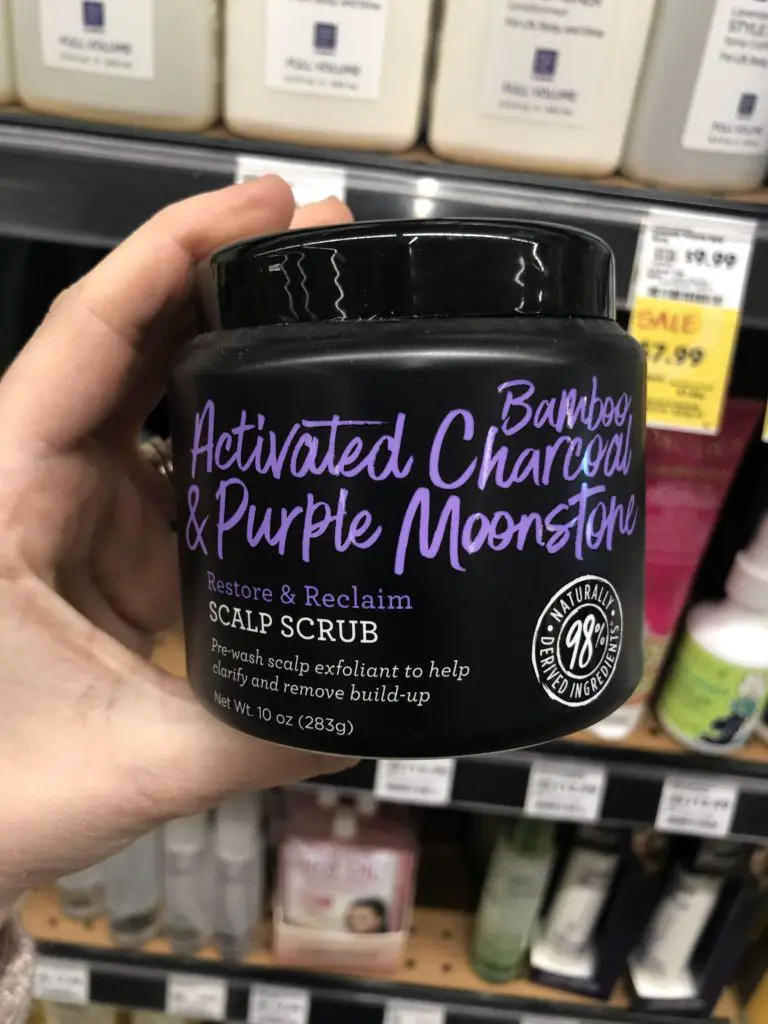 So excited to try out this scalp scrub. Since I only wash my hair twice a week, I am constantly using dry shampoo and get lots of buildup. What's even better is this product is purple to help keep blondes cool-toned. They also have a shampoo/condition in this line I am looking to try.
Tag me in your posts next weekend if you stop by the sale. I would love to see what clean beauty and skincare items you pick up.