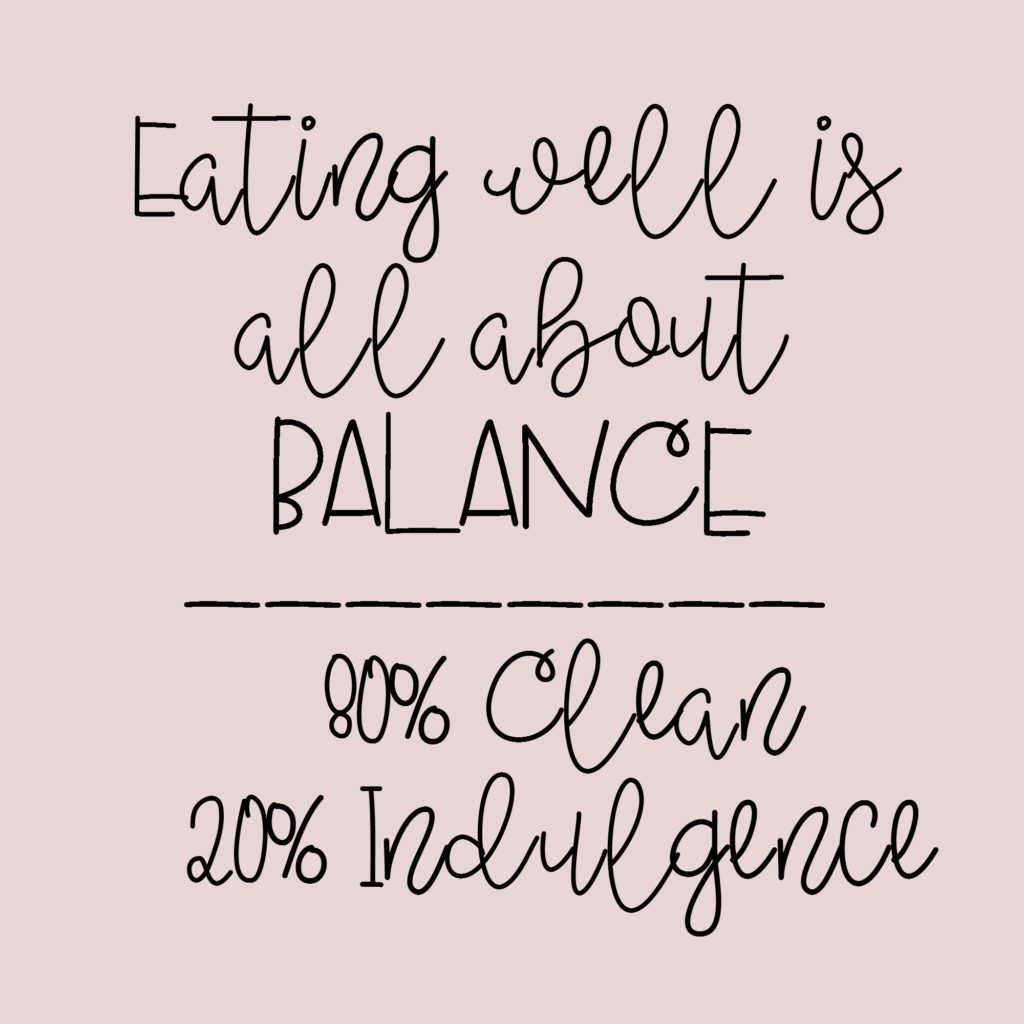 Healthy eating is all about balance. I believe that eating well is a form of self-respect and I care about my body. How I feel, what I look like and how much energy I have are all directly connected to the food I put in my body and how I move my body. My approach to eating is balanced – 80% clean eating and 20% (managed) indulgence.
Healthy Eating & Balance
This approach has proven to be effective for me, because I am able to fill my body with clean healthy foods most of the time and I can still go out with friends and indulge a few times a week. I don't feel deprived and I actually crave healthy food more often than not. After many years of dieting, I threw it all to the wayside in favor of a clean eating approach. Now I don't really diet – I just eat well. I am mindful of what I cook and what I put in my body when I am eating out.  I fill my house with healthy snacks and tons of vegetables. Meal prepping breakfasts, lunches and vegetables on Sundays is my key to eating well throughout the week without a lot of thought or effort.
Healthy Eating: Meal Plans
To read more about my meal planning, nutrition and recipes check out this post and this one. If you would like to see an updated meal plan with my more recent pescetarian, gluten free meals, let me know in the comments.
Healthy Eating : Sweet Tooth
Despite adopting a clean eating approach, I still have a sweet tooth that needs satisfying. So part of eating healthy meant finding healthy sweet alternatives. I've been creative over the years making up my own "desserts" like the fruit mix or yogurt medley below.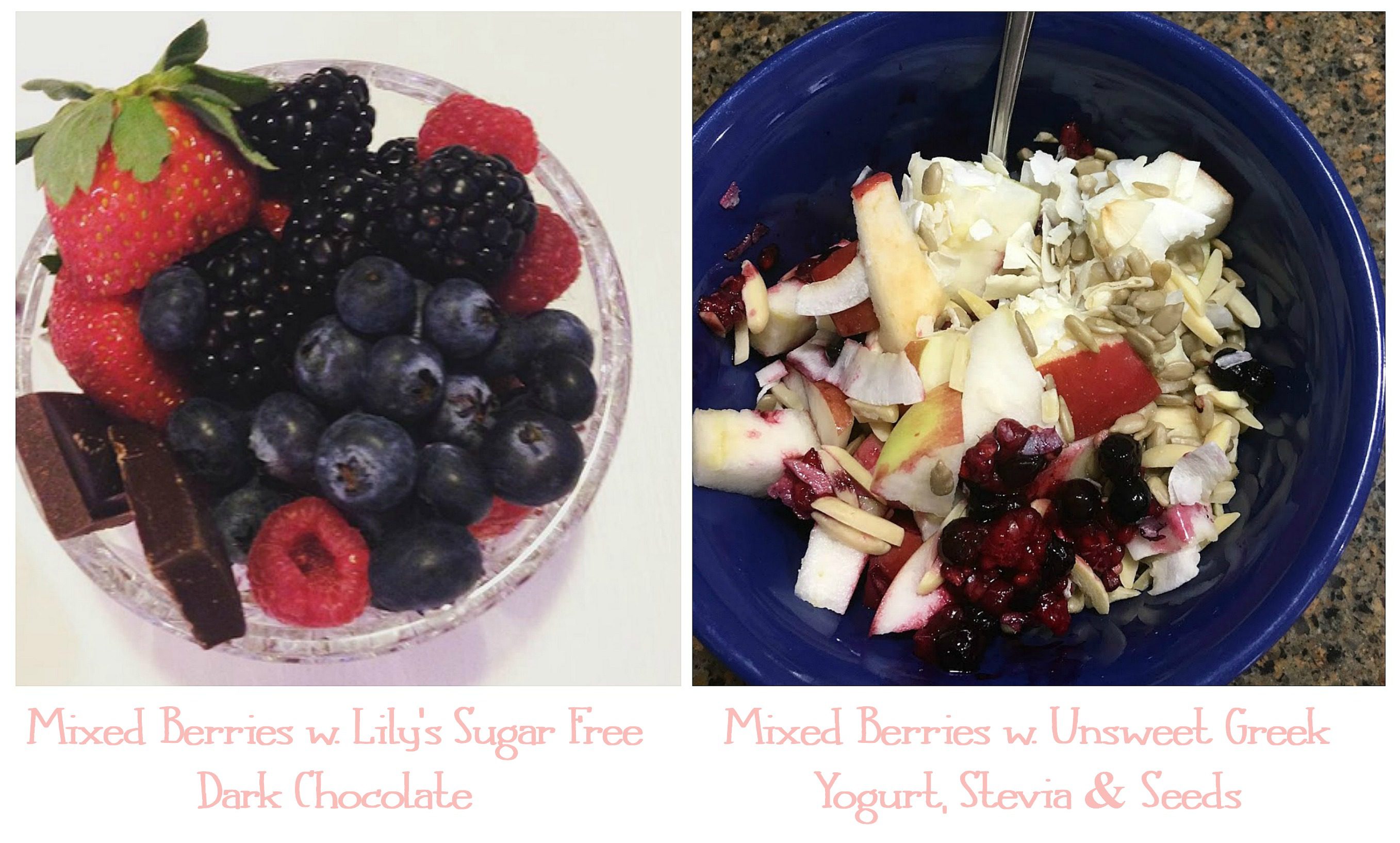 I still missed ice cream SO much and sadly, all the "healthy" alternatives were filled with processed sugar, something I have avoided since the end of chemo (Dec. 2015). You can imagine my excitement when I learned about Halo Top Creamery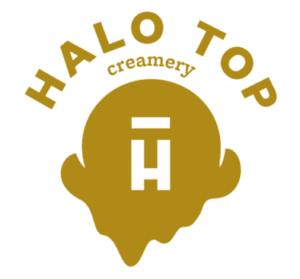 Healthy Eating: Halo Top Ice Cream
Not only is Halo Top ice cream low calorie (under 300 calories/pint), it is also high in protein and low in sugar! All of that in one pint?! I was sold. They use a mixture of stevia and Erythritol to sweeten their ice cream. Erythritol may sound like a lab creation, but is actually an all-natural sweetener found in fruits like pears and grapes. Though it's technically a sugar alcohol, erythritol doesn't impact blood glucose or cause bloating. What a great solution without sacrificing taste.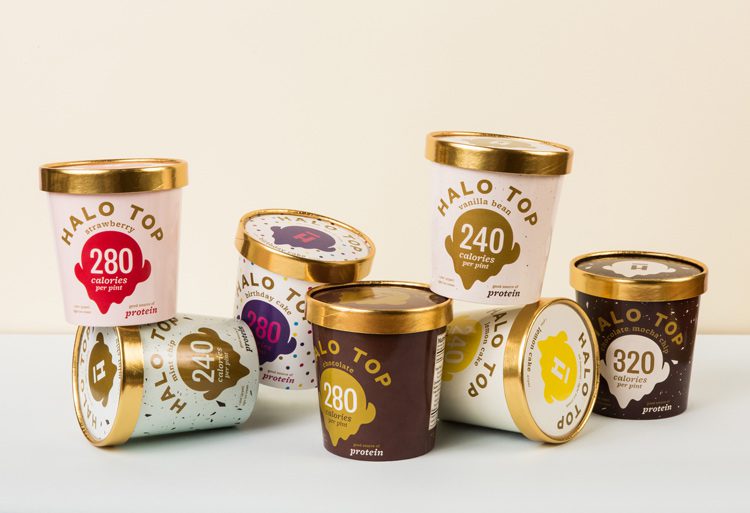 Ever since I discovered Halo Top I have been a huge fan. Now I can indulge in a ice cream without all the guilt and avoid the nasty sugar crash. Halo Top is a wonderful brand focused on healthy living and wellness. For young survivors looking to maintain a healthy and balanced lifestyle, Halo Top provides a great option for indulgence without the guilt. I have partnered with Halo Top Creamery to give one lucky survivor 4 free pints of ice cream in the flavors of your choice.
My favorite flavors are Oatmeal Cookie, Strawberry and Mint Chip. I like to enjoy a mix of Halo Top flavors topped with fresh berries, nuts and unsweet coconut flakes.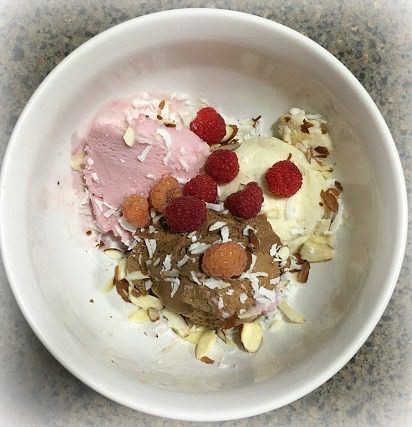 Head to the Halo Top website to learn more about all of the flavors and see the amazing nutritional facts comparison between Halo Top and the other popular ice cream brands.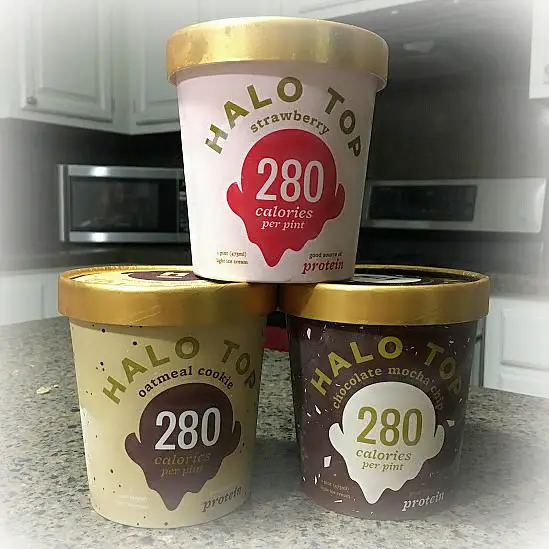 The directions to enter the giveaway are noted below and the winner will be announced on Tuesday, September 5th. Only complete entries will be considered and winner will be selected at random. The 4 Golden Tickets will be mailed to the winner following the end of the giveaway.
Giveaway Rules
You must be a cancer survivor
Follow @MyCancerChic on Instagram
Follow @Halotopcreamery on Instagram
Subscribe to My Cancer Chic
Enter your Full Name, Instagram Handle and Email in the Rafflecopter below
BONUS POINT: Leave a comment on this post
[promosimple id="c0bf"]
* I will email the winner to obtain an address to send the prize
*This giveaway is only open to US residents
Save
Save
Save
Save
Save
SaveSaveSaveSave
SaveSave
SaveSave
SaveSave
SaveSave
SaveSave