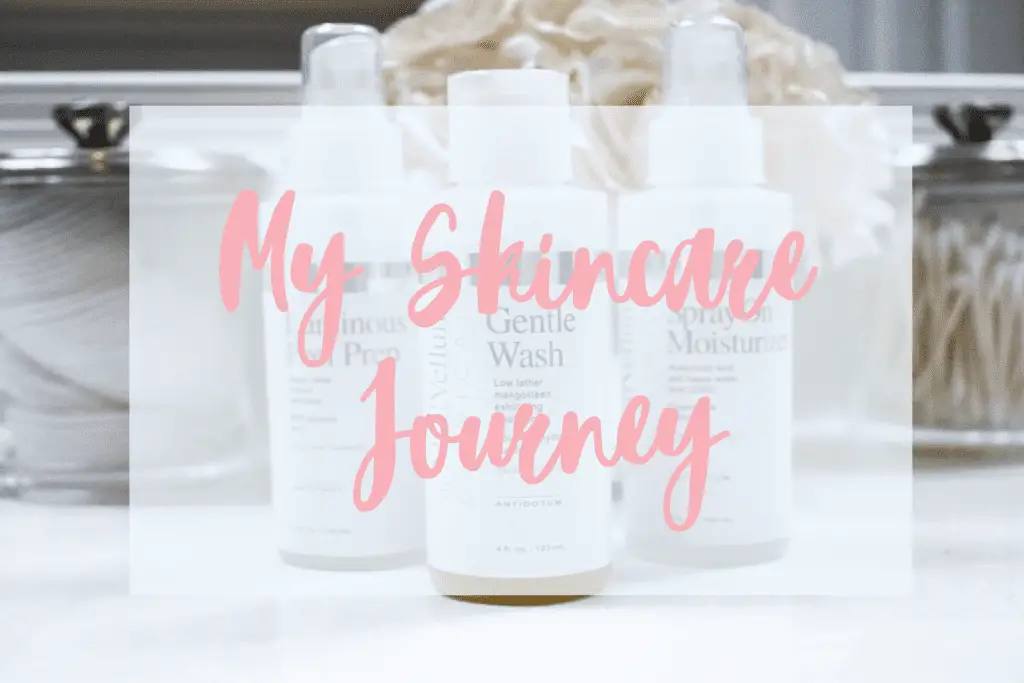 Let's talk skincare. Today  I will be focusing on my skincare journey, the emotional side of my skincare struggles and my new skincare routine for dealing with hormonal changes.
My Skincare History
For as long as I can remember, I struggled with acne, oily skin and enlarged pores. As a teenage my skin struggles left me embarrassed and insecure. Instead of learning how to take care of my skin though, I spent 15+ years attempting to cover up and conceal my imperfections with every product under the sun.
It wasn't until my later 20s that I finally saw a dermatologist and started to address some of my skin concerns (excessive oil production, adult acne, and enlarged pores). With a combination of oral & topical medications, I was finally able to get my skin under control.
Hormonal Acne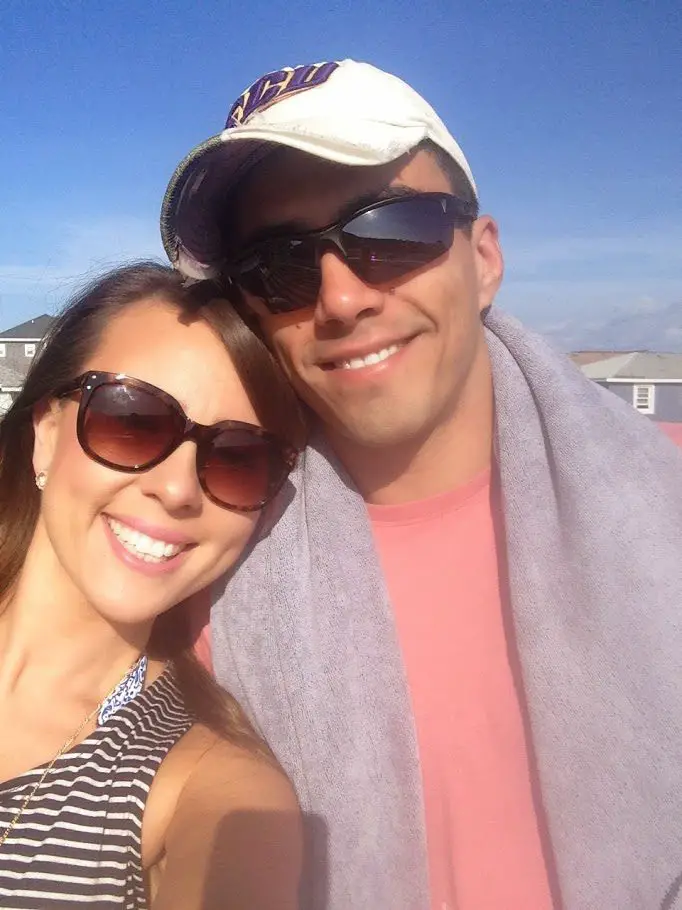 When I went off birth control in April 2015, my hormones went crazy. It was the first time I had been off birth control in 12+years and my skin reacted by producing deep painful, cystic acne. I was absolutely mortified.  Since we were trying to get pregnant, my options were limited. I read article after article about natural skincare, hormonal acne diet adjustments and special supplements, but nothing seemed to help. As fate would have it, it was around this time that I was diagnosed with breast cancer. My skin concerns were immediately shifted to the back burner as I began the fight for my life
Chemo Skin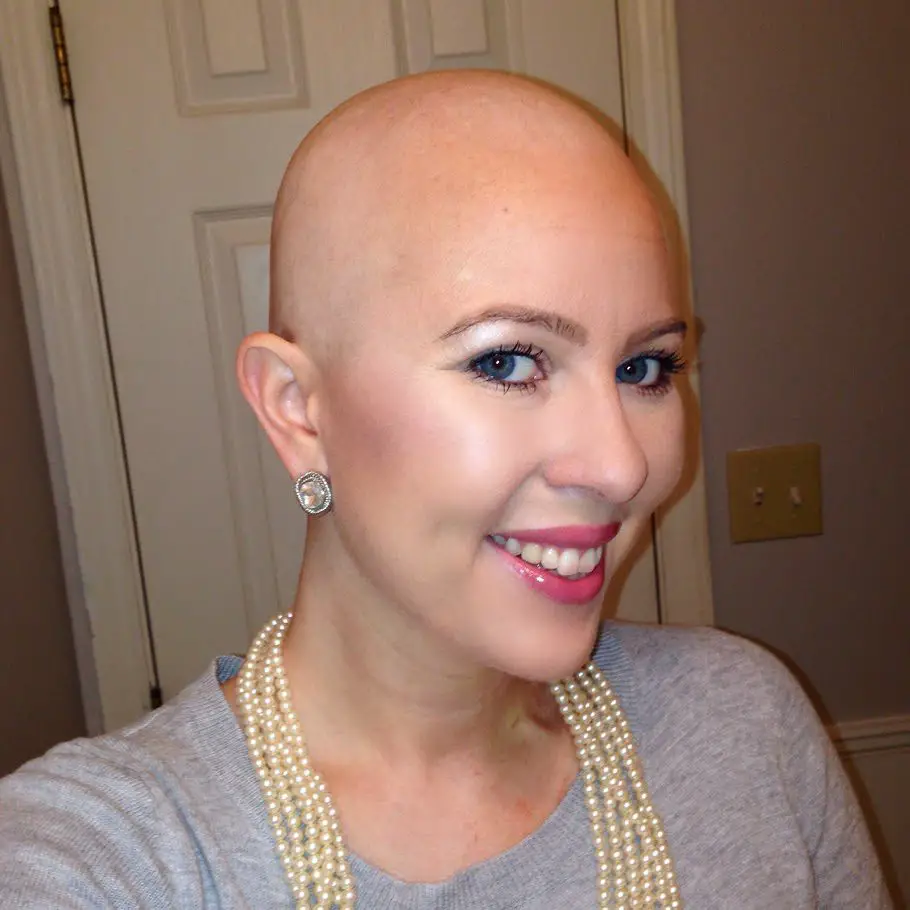 Chemo skin was the best silver lining I could have ever asked for.  Smooth and poreless, my skin was like an oily-girl's dream. It was literally flawless. Sometimes, I wish I could go back to my chemo skin days, but without the chemo that is.
Chemo Breakouts & Emotional Baggage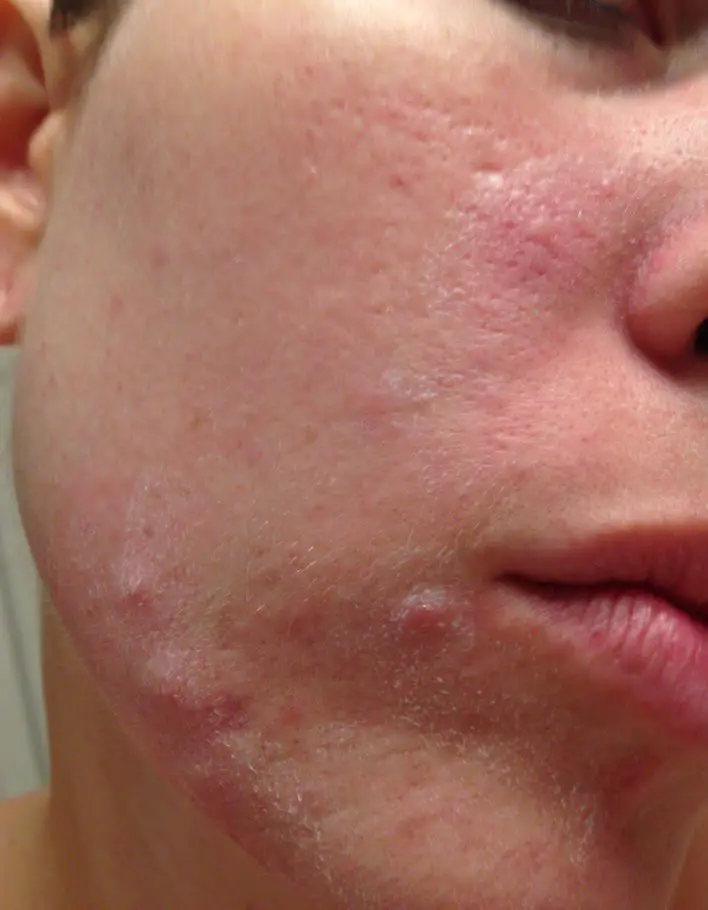 There were a few times when the chemo cocktail resulted in acne-like blemishes all over my face and back. Already struggling with body image issues, these breakouts finally forced me to examine the root of my insecurities. I realized that my feelings of inadequacy surrounding my breakouts were directly linked to the emotional baggage from my teens. A tiny little pimple would immediately transport me back to to those awkward years filled with embarrassment. I was suddenly back in the body of my 13 year old self sporting a face full of acne and breasts larger than half the school. It was hard to separate the successful, strong, adult woman that I was now from those uncomfortable memories. As with many aspects of my cancer experience, I was forced to find new ways to define my self-worth and develop my self-love practice.
The pressure to look flawless
Acne can make us feel inadequate, embarrassed and insecure. But, why? There is so much pressure to look flawless all the time that we forget that those standards are unrealistic. Only a small percentage of people who are born with flawless skin, and I am sure they too have their share of insecurities. We shouldn't feel less than just because we don't look airbrushed when we wake up. We are more than our skin, just like we are more than our hair!
Taking care of your skin
After chemo, I decided to take care of my skin because it's an important organ, not because there is something wrong with me that needs to be fixed. Sure, I still get insecure when I get a breakout, but I am working to embrace the skin I am in. If cancer taught me one thing, it is that looks are temporary and our self-worth is in no way defined by our appearance
My Skincare Routine
So now that you have learned a little about my skincare journey, let's talk about my new skincare routine. Following chemo, my flawless skin disappeared, and my former skin characteristics returned. Luckily my face stayed relatively blemish free with minimal oil until a few months ago when I went off my hormone blocking medications. My hormones were raging and my skin decided to go crazy. Each day, within a few hours of doing my makeup, my face looked like a frying pan. While I was immensely grateful for the hormonal changes (meaning I had the potential to get pregnant), I was not so thrilled to look like a teenager again.
Survivors supporting survivors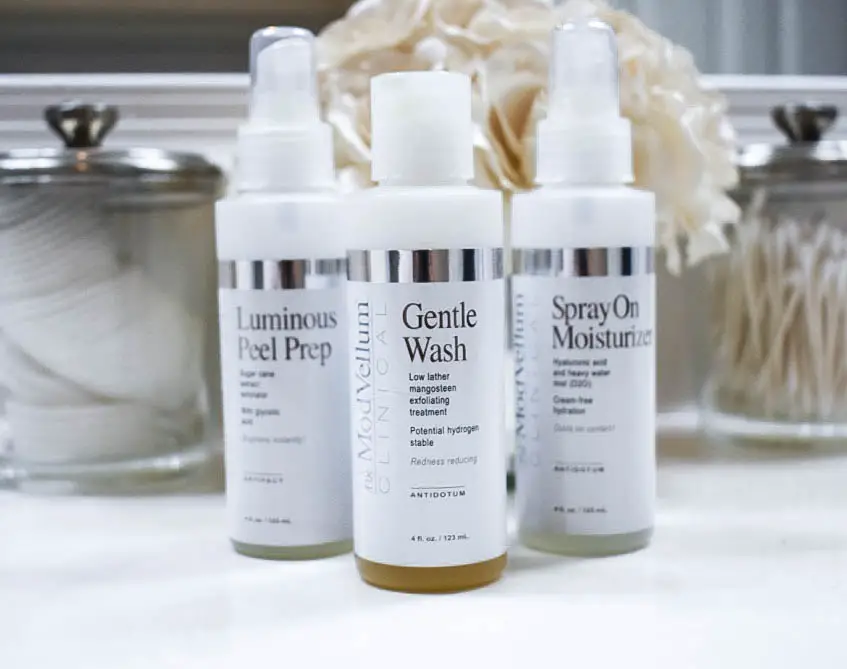 It was around that time that my friend and fellow survivor Regan decided to pursue her passion for skincare and open her own business. While I couldn't visit her spa (Chic Beautique) for services in TX, Regan helped me develop a skincare regime to meet my unique needs. We are using a clinical line called ModVellum Clinical, to address my oil production, gently exfoliate dead skin and unclog my pores. The best part is, the line is vegan and safe during pregnancy so I don't have to worry about changing products when the time comes.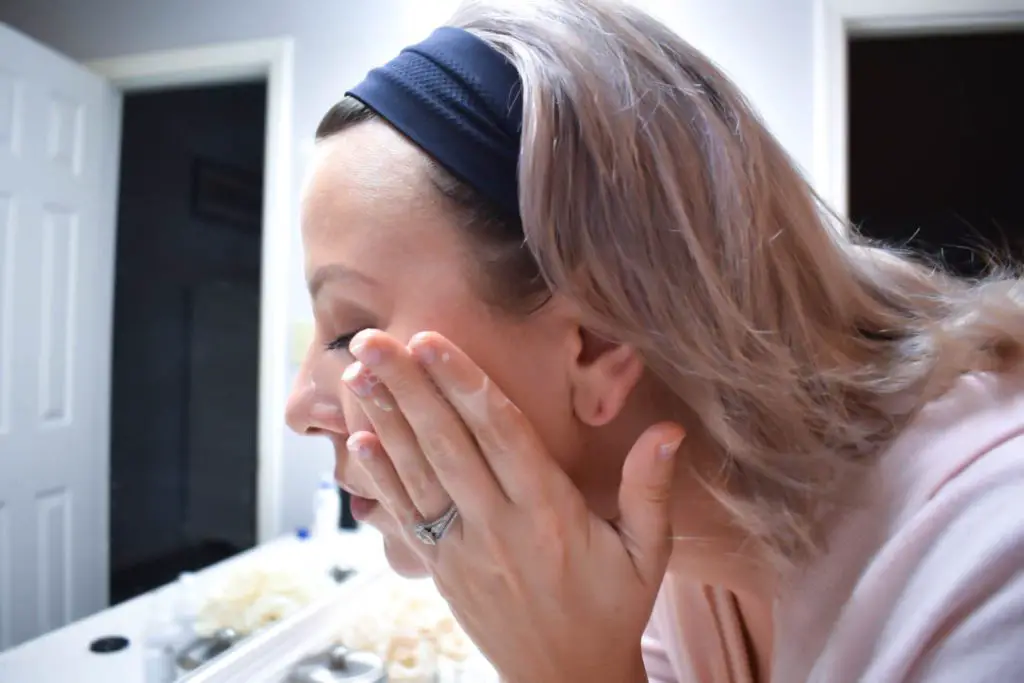 My Nightly Routine
Cleanse my face with ModVellum Gentle Wash
Yes to Cucumbers Micellar Water to remove eye makeup
Luminous Peel Prep spray
Spray On Moisturizer
GrandeLash MD – still testing this out and will share my review in a few weeks

My Morning Routine
Cleanse my face with ModVellum Gentle Wash
Luminous Peel Prep spray
Spray On Moisturizer

Two weeks and I am already thrilled
It's only been two weeks on the new products, but I was so thrilled that I wanted to go ahead and share my feedback with you all. My skin has cleared up so much that I actually felt comfortable going to work foundation free, which is huge for me.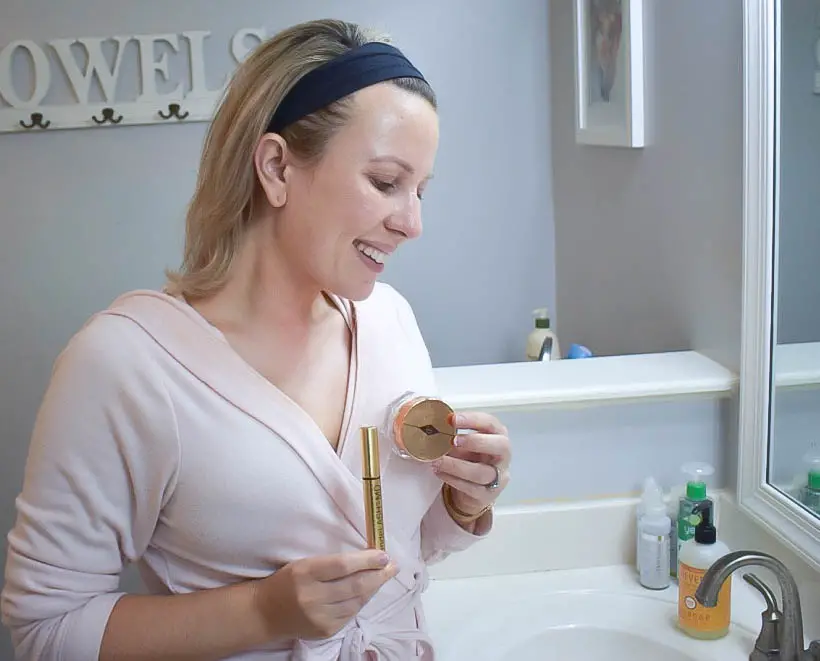 Taking care of my skin and using safe products makes me feel amazing. I am pushing myself to also work on my emotional self-care while continuing to address my skincare concerns. With Regan's support, I am confident now that I can manage my skincare needs while navigating this new hormonal journey. It will only get more complex during pregnancy.
Share your stories
I'd love to hear about your skincare journey and how you deal moments of insecurity. What are your favorite motivational tips to help you through the difficult days and how do you deal with the filter frenzied culture of perfectionism?
Sharing this BTS blooper just to show ya'll that the behind every great photo is about 25 photos like this haha.