I want to start off this post by sharing the role that makeup plays in my life. As an artist, makeup is another one of my tools just like my paintbrushes and my calligraphy pens. I love the power of makeup.  The transformative nature of makeup brought me so much comfort and joy during treatment. I lost so much and yet I keep a part of myself through the transformation of my appearance. Makeup and fashion helped me regain my confidence and develop self-love while my body and appearance were ever changing.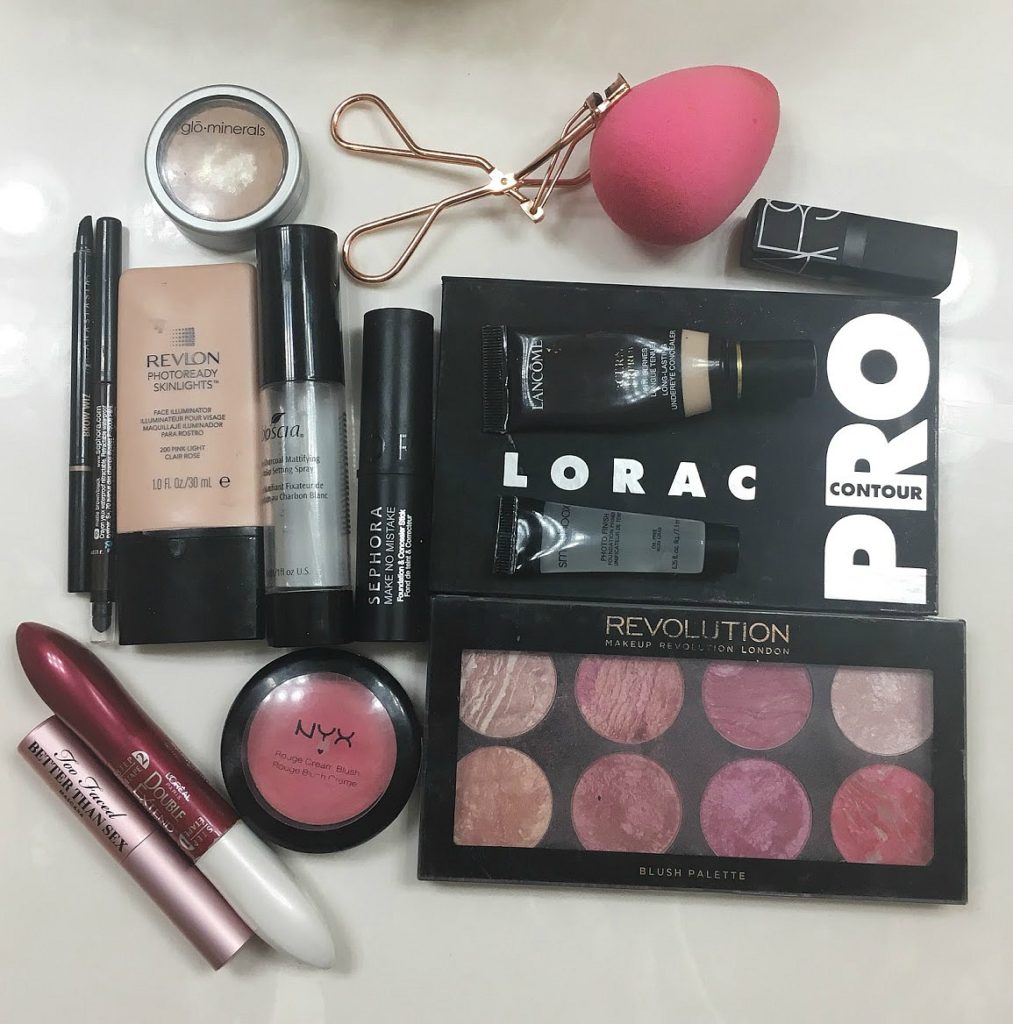 I share my experience with makeup in hopes that I can inspire other women going through cancer or may be facing a difficult time. My hope is that with the right tools and support you too can feel confident and beautiful both internally and externally. It's all about self-love. Confidence is what makes you beautiful and that can mean a full face of glam or a bare face without a stitch of makeup. It's how you feel about yourself that matters most.
It's important to remember that we each have our own journey and we may have different way of processing our cancer experiences. We should never judge one another for the tools we use to cope. Instead, I encourage each of you to find your own voice and share your story as you never know who you may inspire. That is what I strive to do each day for every one of you.
So now let's get into the fun stuff…my current makeup routine.
Before I even start my makeup, I take about 5 minutes to prep my face with the following products.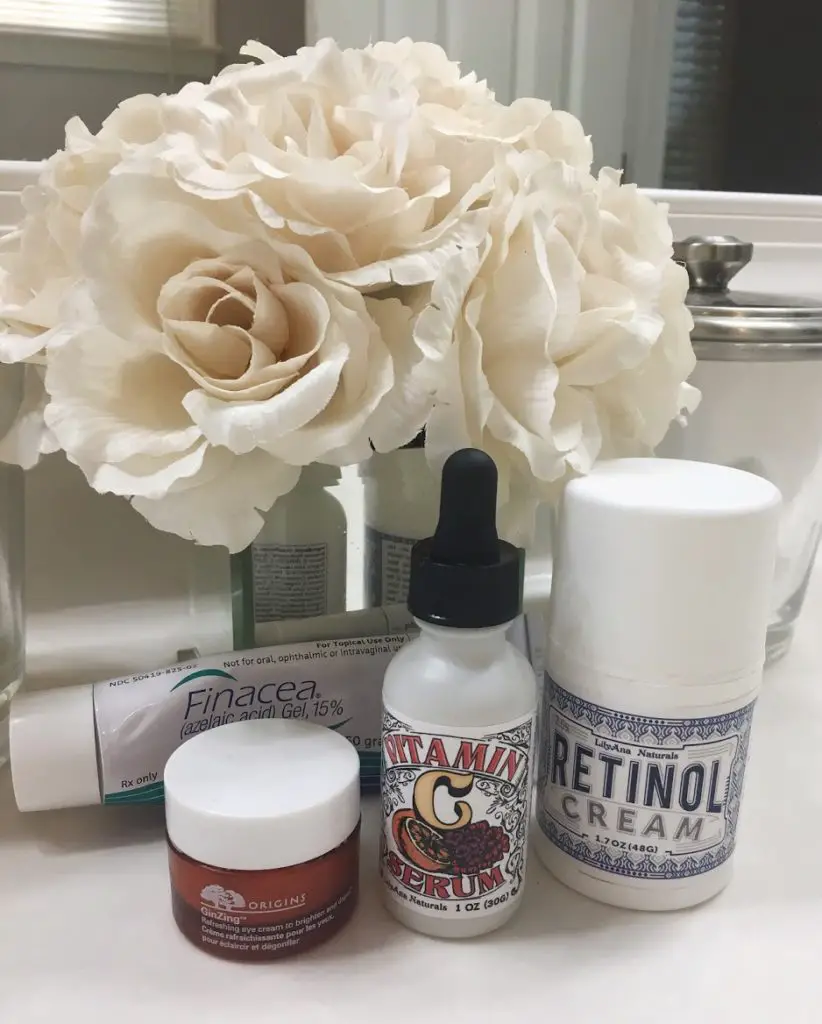 Acne Cream | Serum | Retinol Cream | Eye Cream | SPF Moisturizer (not shown)
After applying my skincare products and letting them fully soak in, I start with a primer to ensure my foundation lasts all day. After many years, I still don't have a primer I love and I have tried every primer under the sun. I do love this primer, but it's so expensive, I can't justify buying a full size bottle. This week, I am using up another sample sized primer from Smashbox.
Now it's time for my base. I am really liking the new Sephora Collection Make No Mistakes foundation/concealer. I have never tried the Sephora Collection foundations before, and I must say I have been impressed. This full coverage foundation is applied from a stick and the consistency is smooth and easily blendable. I swipe the color on my face and then blend it out with a beauty blender or a flat kabuki brush.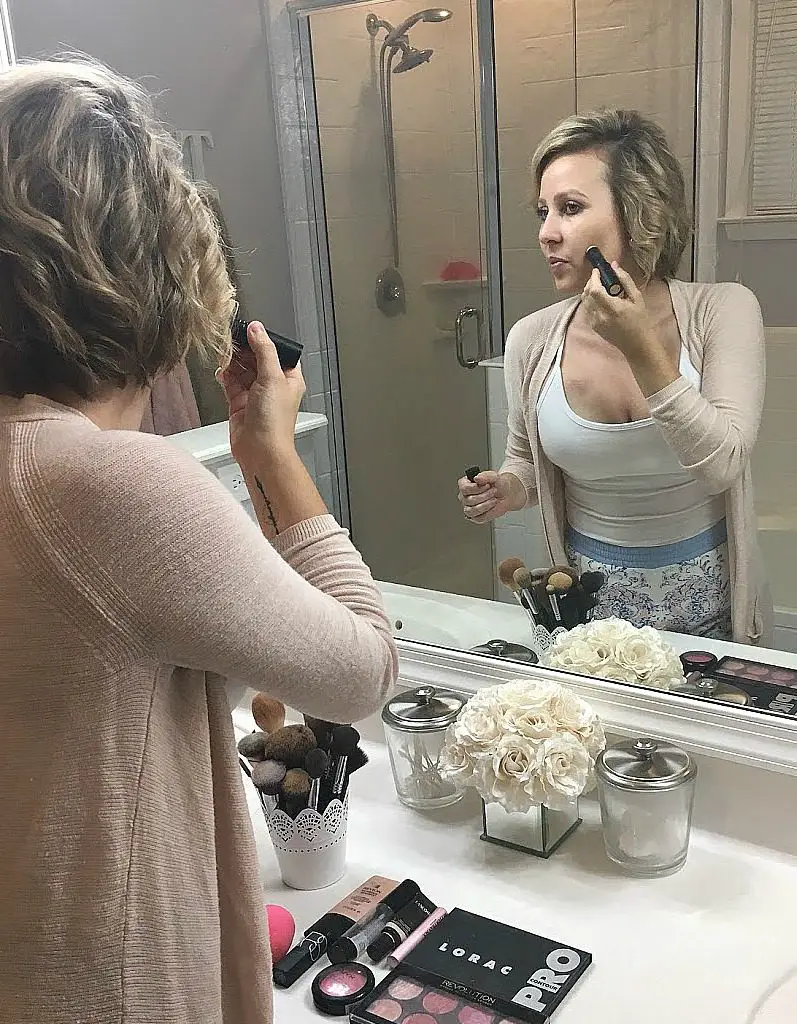 After applying my foundation, I quickly do my concealer and lashes. I rotate through a variety of concealers to cover some redness and the dark circles under my eyes. currently I have been using this concealer from Clinque (02 Alabaster) combined with the Bye Bye Undereye concealer from It Cosmetics in medium. For my eyeryday eye look, I skip eye shadow, curl my lashes and apply this amazing lash primer (2 layers) combined with this mascara (2 layers). The last step in my eye routine is to quickly fill in my brows with my favorite brow pencil in Taupe. To read my full brow tutorial and watch the full video, head to this post.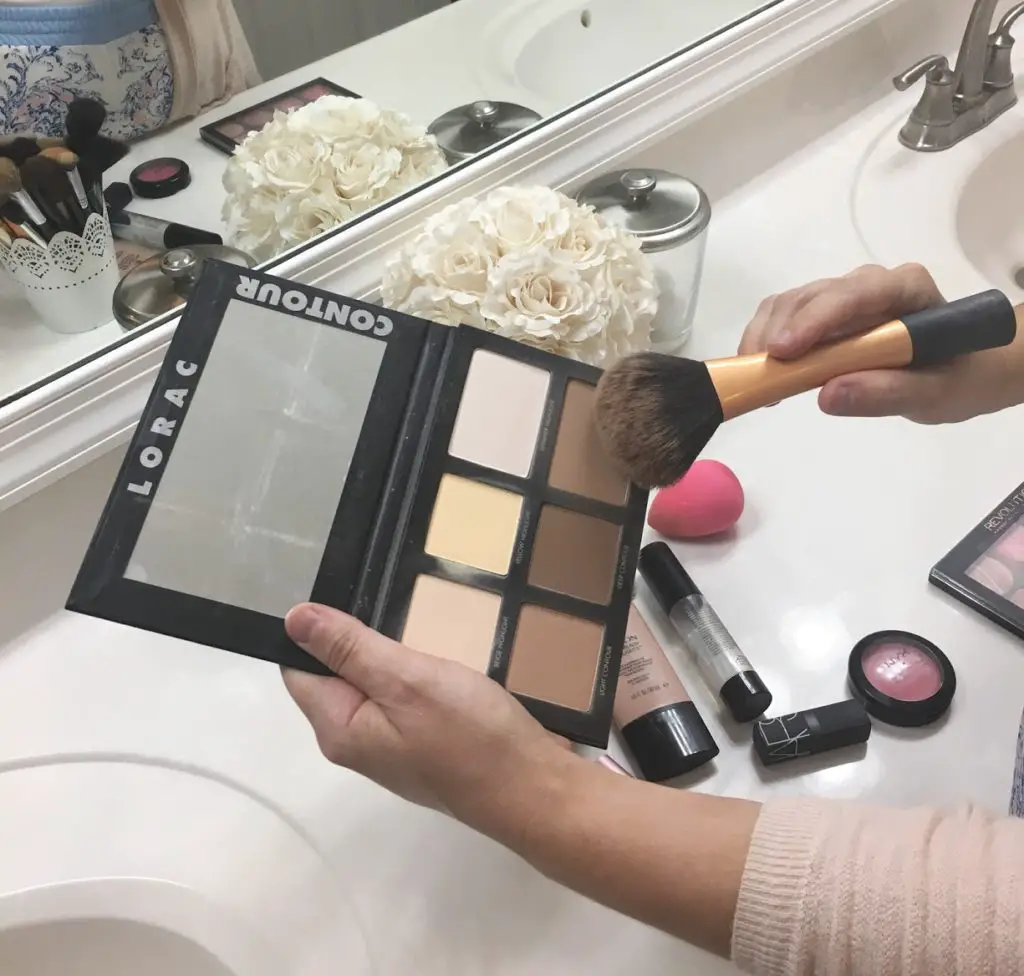 I must admit I am contour obsessed like most of the beauty world, but for my everyday look, I take a light natural bronzing approach. Contouring is all about shadows and highlights and when done right, contouring can enhance the natural angles and beauty of your face.
I am currently loving the Lorac contour palette. The shades are really great for light – medium skin tones. I apply a mix of the light and medium contour colors with my large fluffy brush around the edges of my face to warm up my skin and add a little definition under my cheekbones. This blending brush is another staple in my collection. Then, I use a mix of the yellow and beige colors to set my underage concealer with this brush or my beauty blender. My other favorite setting powder is the Mineral Veil from Bare Minerals, which helps control oil on my t-zone.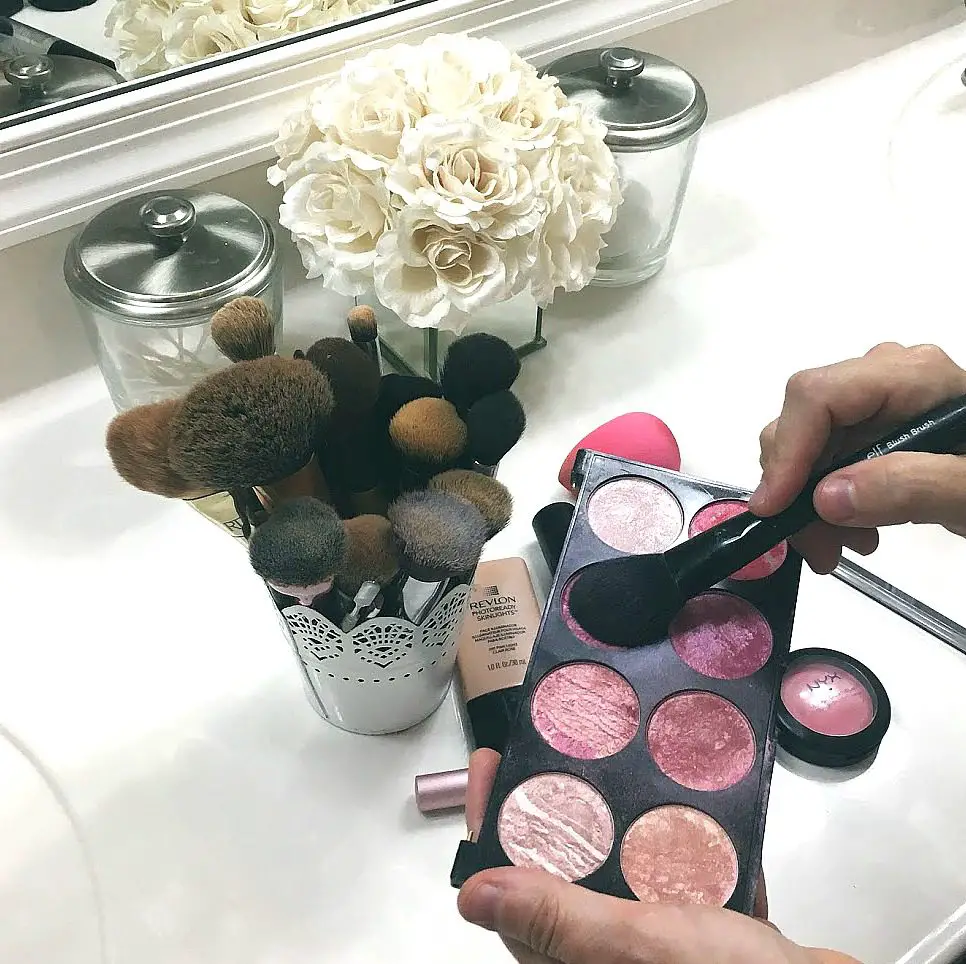 I have to admit, I am a bit of a blush addict. I just can't resist. Even though I have a huge blush collection,  I have continued to reach for this this Makeup Revolution blush palette time and time again for the past 6 month. The top right color is the perfect shade to give me a healthy pink glow.
So now it is time for my best kept secret…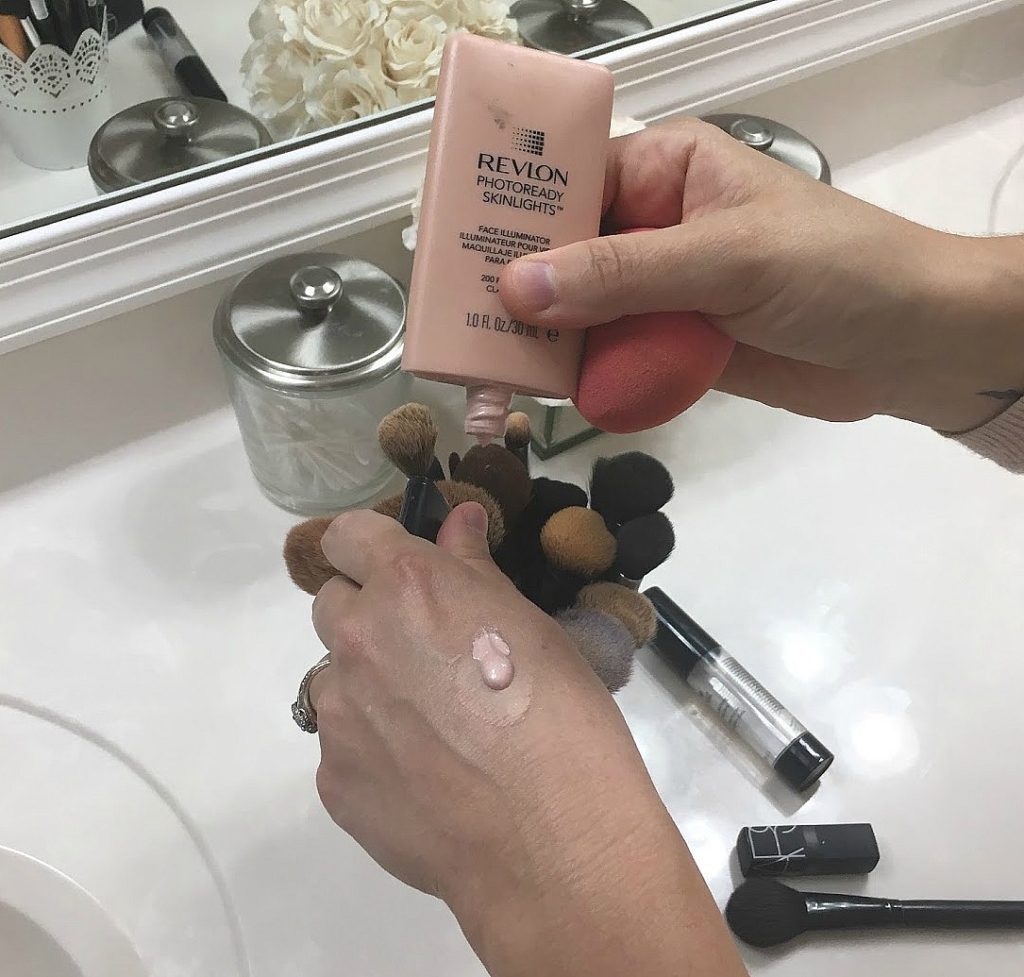 With a mostly matte base to keep my oil at bay, I use a liquid highlighter applied to the high point on my face to achieve a natural lit from within flow.  The trick it to apply the highlighter with a beauty blender to create a blended natural finish.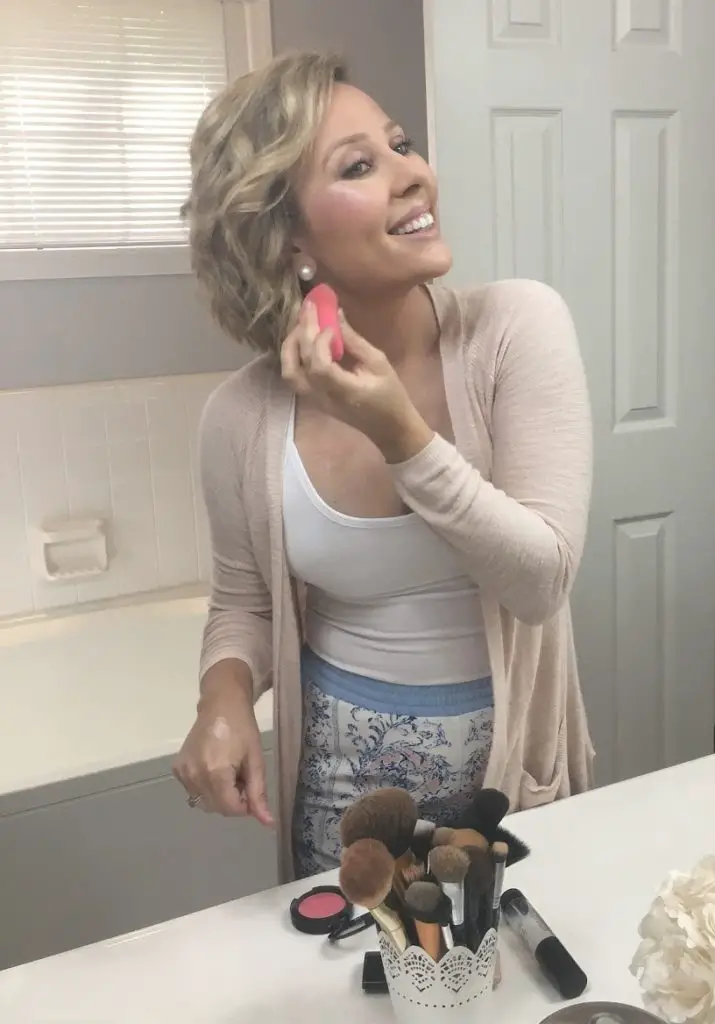 To finish off the look, I end with a couple spritzes of the Boscia mattifying spray and swipe on a light pink lipstick (Nars in Roman Holiday).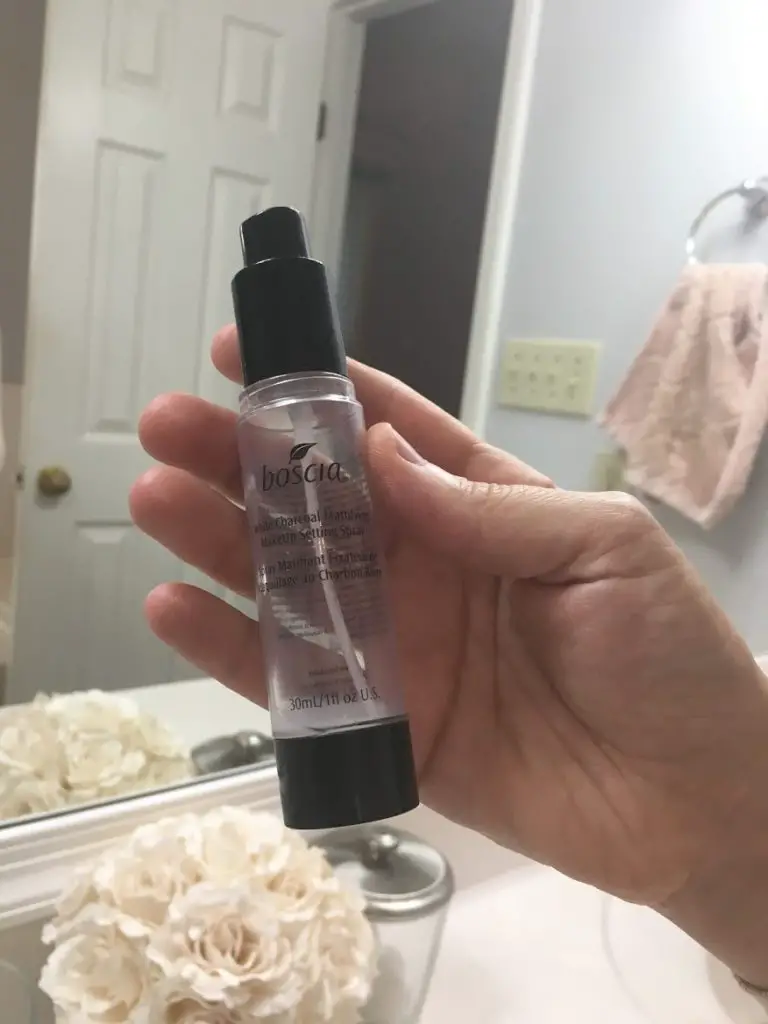 I hope you all enjoyed this overview of my current makeup routine.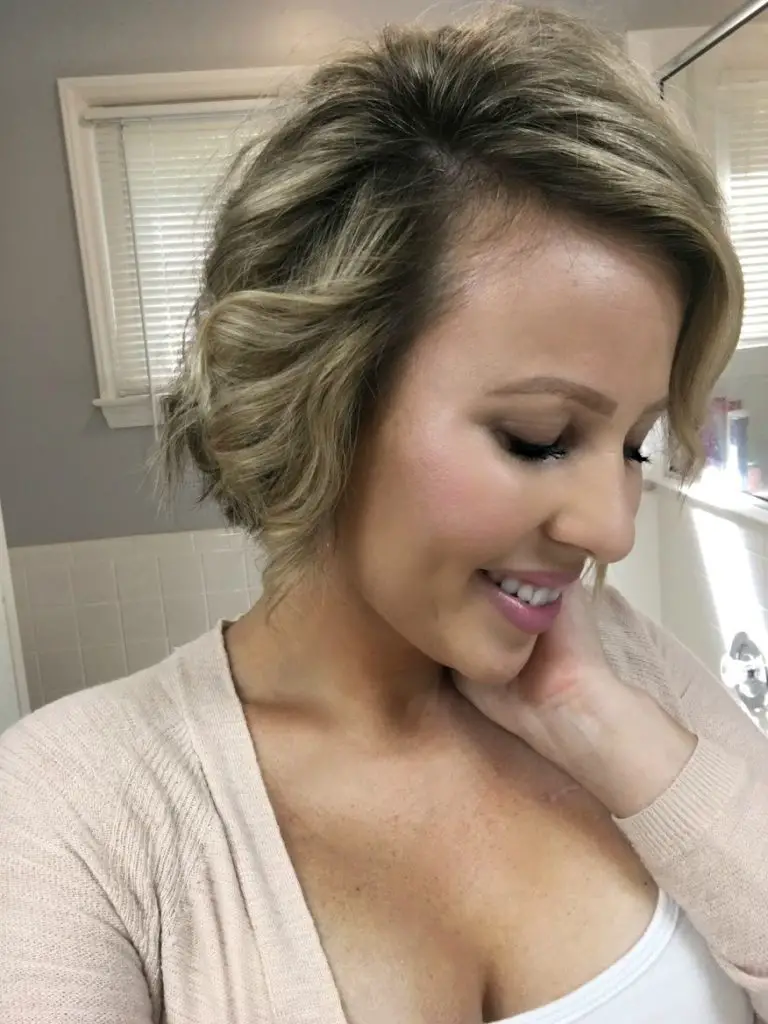 Would you like to see the full video of this routine? I shared it on Instagram, but would be glad to compile the clips for anyone who missed it. Let me know in the comments if you're interested. I would also love to hear what products are staples in your daily makeup routine. Head over to my instagram where I share even more tips, tricks, stories, and products on a daily basis.