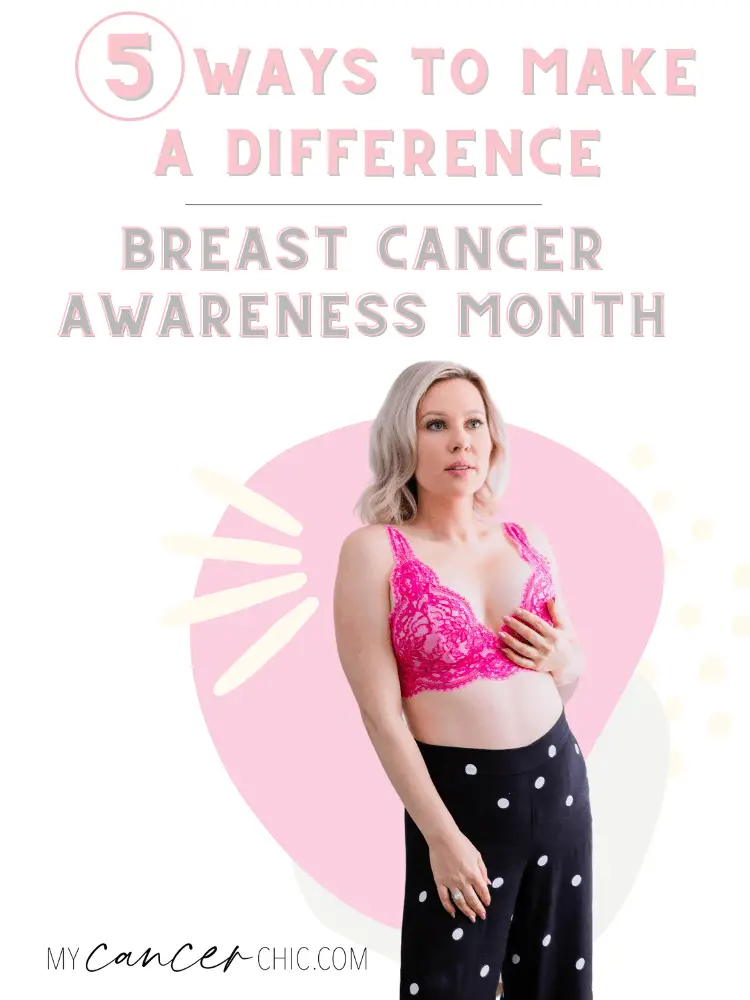 October is a hard month for so many breast cancer survivors. So much of the cancer experience and reality has become distorted and misrepresented by the endless social media campaigns focused on awareness of breast cancer and pink paraphernalia. It can be confusing and unclear how to show your support in a way that makes a true impact for those facing a breast cancer diagnosis. In today's post, I am breaking down how you can support breast cancer research and find a cure for those fighting breast cancer.
How to Make an Impact for Breast Cancer Research Beyond Awareness
We Need More than Awareness of the Disease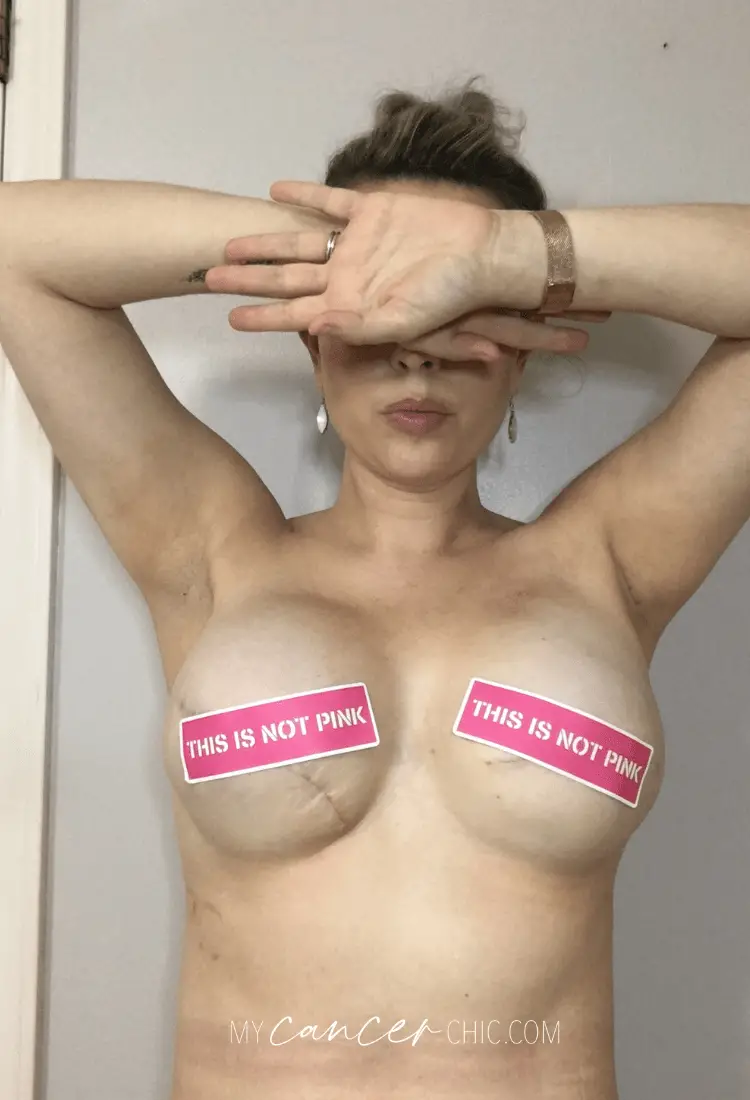 Let's start by talking about awareness of the disease. For so long the focus has been to raise awareness about breast cancer. But now that people wear pink, and understand the need for early detection, we need more concrete actions to find a cure for breast cancer. Wearing pink, and promoting breast cancer awareness doesn't stop Metastatic Breast Cancer recurrences and don't provide the resources, policies breast cancer survivors need to function during and after treatment. So, as you're flooded with pink during the month of October, I urge you to stop and educate yourself before you spend your money on items and campaigns that solely focus on awareness of the disease.
It's time for more than awareness of the disease, it's time for breast cancer action. So let's talk about all the ways you can help!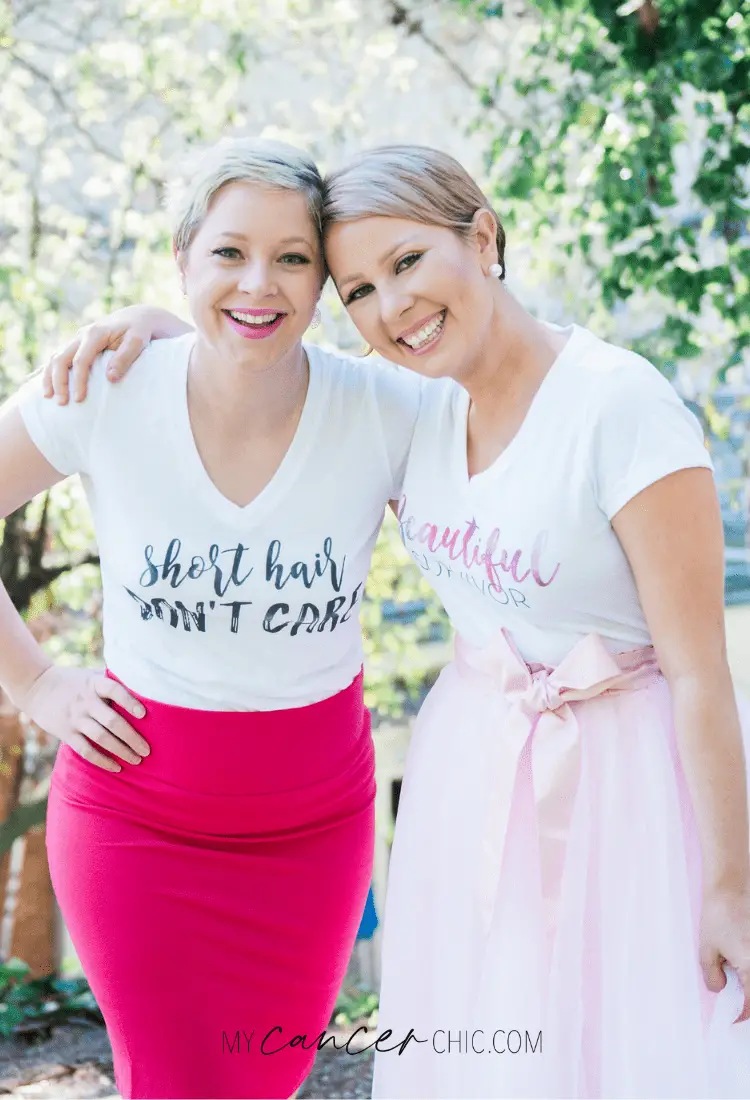 How To Make An Impact During Breast Cancer Awareness Month
1. Make a financial contribution toward direct research to find a cure
So many campaigns during Breast Cancer Awareness Month claim to raise awareness but may not actually give funds to research that will help find a cure. Many times, those funds are only used to "raise awareness," which can mean almost anything from billboards to stickers on bananas. Very little money actually funds research directly.
Still, want to wear pink to show your support for those fighting breast cancer? Instead of spending $20 on a pink scarf when only $1 will be donated, take that $20 and donate it directly to an organization making a direct impact and wear something pink from your closet. You can wear pink AND make a direct impact to find a cure for breast cancer.
Charity Navigator is a great tool to help evaluate nonprofits. I've also noted a handful of organizations below that make major contributions to breast cancer research and directly impact the lives of people with breast cancer.
100 percent of funds raised go directly to metastatic breast cancer research.
The BCRF funds promising breast cancer research and supports year-round advocacy campaigns.
This is a coalition of advocates, scientists, and community stakeholders focused on ending breast cancer through research, clinical studies, and advocacy efforts.
The YSC provides support, resources, and community for young women diagnosed with breast cancer between the ages of 18 to 40.
This organization is directly focused on education, advocacy, and wellness for those living with and beyond breast cancer.
Empowering women of color affected by breast cancer to make the rest of their lives the best of their lives through education, advocacy and community.
An all-inclusive nonprofit organization that creates community for survivors, previvors, thrivers, and carevivors, impacted by breast and gynecological cancers.
What about Susan G Komen?
You will note I did not include Susan G Komen because there are concerns about their transparency and funding breakdown at the national level. If you wish to support Susan G Komen, I suggest contacting your local chapter as they are all run differently. My local chapter does amazing work for our metastatic breast cancer community and provides research grants to find a cure and extend life for breast cancer survivors
2. Support a breast cancer survivor in need
You can make a direct impact this month by helping an individual person with breast cancer through financial support, meals, transportation, or supplies.
Going through treatment can be physically, mentally, and financially draining for breast cancer survivors.  Instead of focusing on increasing awareness, you can make a real difference in someone's life who is facing a cancer diagnosis. You can help by providing meals, childcare, cleaning, transportation, or supplies.
These are a few organizations helping provide financial support to cancer patients.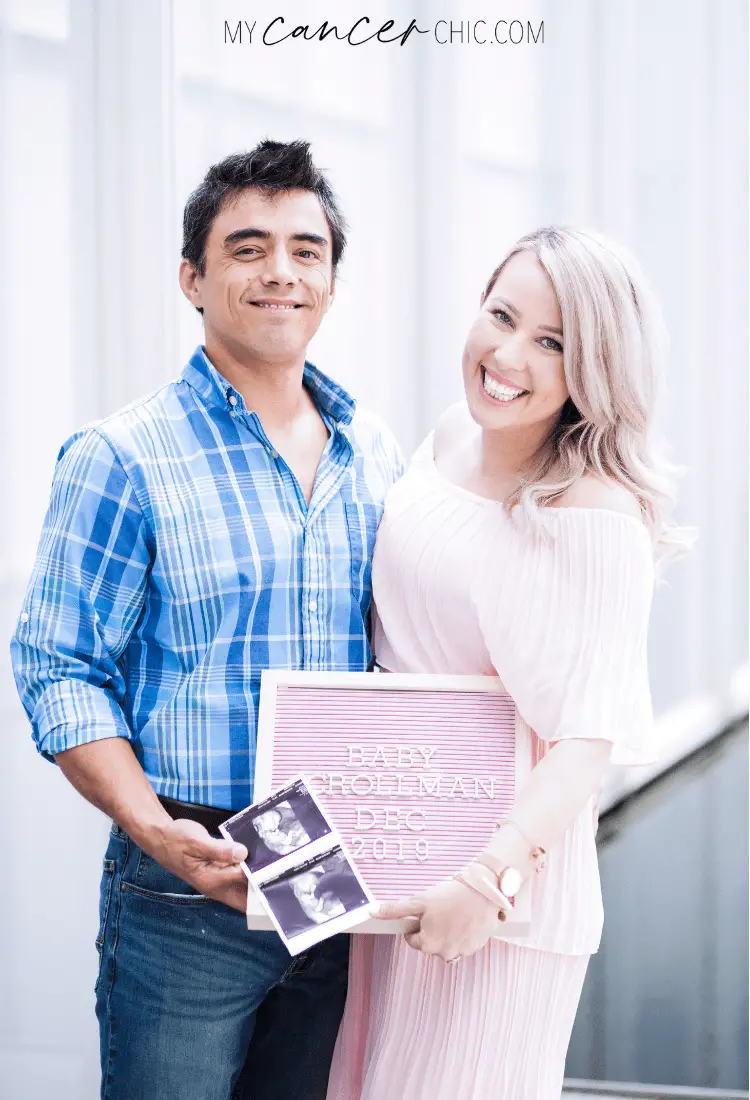 3. Educate and Advocate (local or national)
There are so many ways friends and family can make an impact without spending a dime. Using your time and your voice to advocate for change in care, research, policy, and support make a world of difference for breast cancer survivors.
You can start locally by promoting breast cancer awareness and educating others about the needs of breast cancer survivors such as fertility preservation options, mental health resources, and wellness during survivorship.
Fertility Preservation for Breast Cancer Survivors
Want to take your education and advocacy to the next level? Write to your senator or campaign on Capitol Hill to ensure your state adopts new policies such as those requiring insurance companies to cover fertility preservation for young adults diagnosed with breast cancer.
Did you know that only a handful of states currently mandate this coverage?
Here's two organizations that can help:
Increase Awareness for Metastatic Breast Cancer
We also need your help to change the conversation related to the 113 people who will die of breast cancer each day, according to METAvivor.
The majority of Americans don't know that metastatic breast cancer is the only kind of breast cancer that kills, and yet less than 5 percent of research funding is focused on MBC.
By educating and empowering people with these facts, we can change the conversation and impact the decisions being made about research and treatment throughout the country. Learn more and help educate others.
Find a Cure Advocacy Opportunities
4. Provide Support During Survivorship
Survivorship is a long and lonely road. The calls and check ins die off and we're left to navigate life after cancer. It's during this time that we have to work to rebuild confidence, find new hobbies, rebuild our physical strength and many times make adjustments to lifestyle and diet.
Your support and encouragement during this time means the world and helps us feel less alone.
Want to support organizations that are helping survivors regain strength and confidence? Check out:
5. Volunteer!
One of the greatest gifts you can give is your time.
Without your support, the nonprofits working to provide resources, fund research to find a cure, and support breast cancer survivors would not exist.
Not only will you be making a direct impact for the breast cancer community but you will gain a great sense of fulfillment and education as you learn firsthand about the experience of facing a diagnosis.
Any of these amazing organizations would love to have you as a volunteer and can find a job that fits your skills and availability:
How to Do a Self Breast Exam for Early Detection
In addition to helping the current breast cancer community, it's just as important to take care of your own breast health. As a young woman who found my breast lump myself, I continue to advocate for breast self-exams. Not sure how to really perform a thorough breast exam? Watch the video to learn from me as your health advocate. Complete your breast exams monthly on the 1st of the month so you don't forget and encourage all the women and men in your life to do so as well.
I was 27 when I was diagnosed with breast cancer and I am so grateful for the opportunity I've had to use my experience and passion to help others thrive through and beyond a breast cancer diagnosis. It's something we can all have a hand in. This October (and all year), think beyond wearing pink and turn from increasing awareness to action focused on research and support.
A version of this article I wrote was originally published on healthline.com in 2019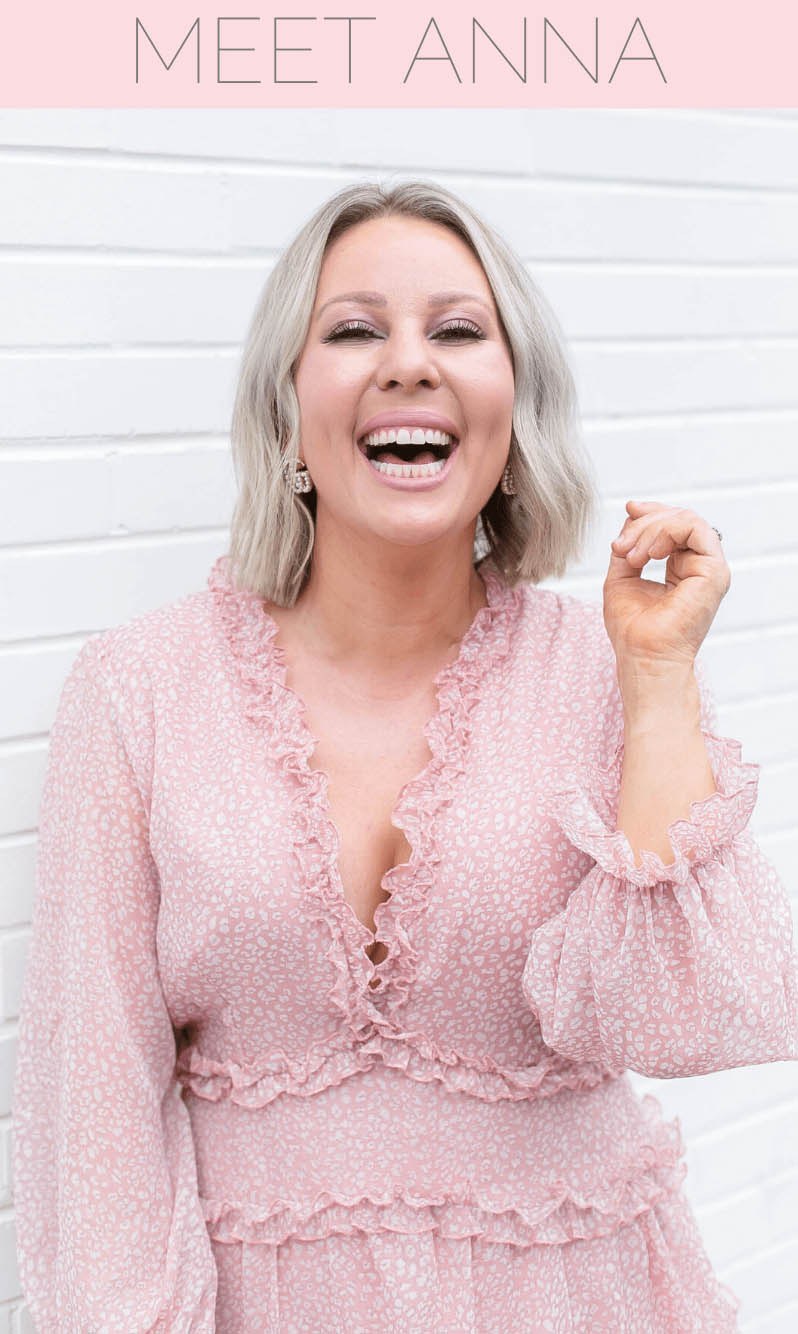 Breast cancer survivor, lover of style, beauty and all things pink! Inspiring you to thrive through adversity.