Breast cancer and associated surgeries can have harmful effects on patient's self-image and confidence. While breast reconstruction can be one route to healing for those who choose to do so, the long term process can be fraught with disappointment and exhaustion both physically and emotionally. After 5 years of reconstructive surgeries, I am finally to a place where I feel at peace with my body, ready to accept my breast reconstruction. Let me take you back through the 5 years to share how I found that body acceptance after breast reconstruction.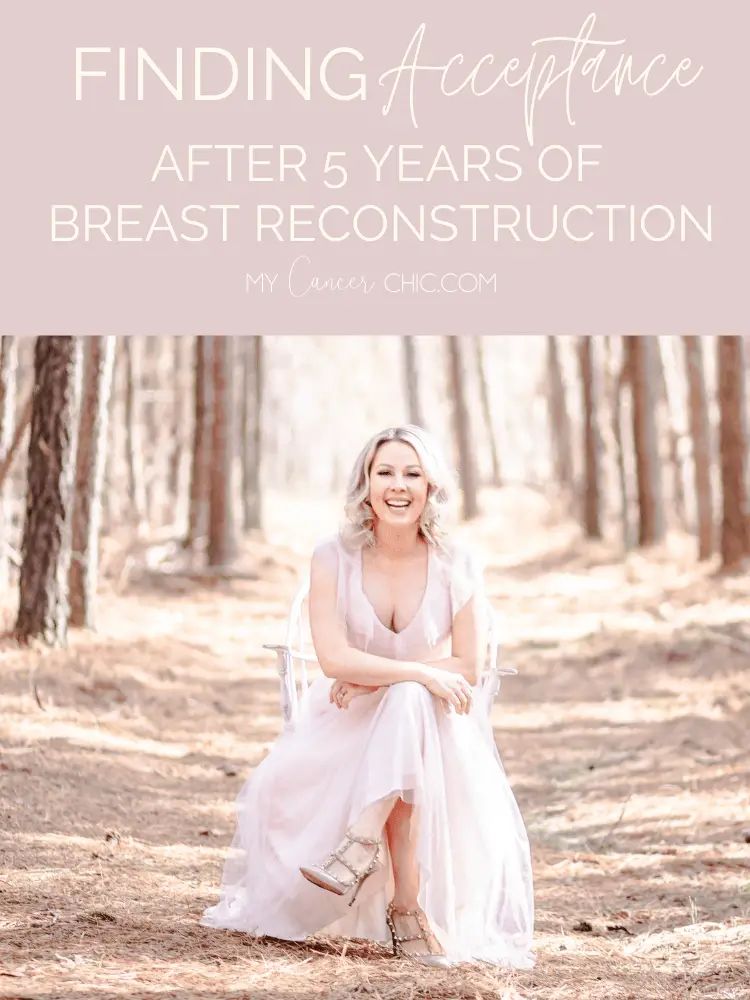 When I was diagnosed with breast cancer at age 27 the concept of breast reconstruction felt like the icing on the metaphorical cake that was cancer treatment. The bow I would add to close the cancer chapter of my life. I would soon find that my understanding of breast reconstruction and the role it would be play in my mental healing were much under-estimated. Now, after another surgery (hopefully my last) and 5 years of healing, I hope to close this reconstructive chapter fulfilled and satisfied.
The Journey to Body Acceptance After Breast Reconstruction
From the beginning I felt well-informed when it came to the process of breast reconstruction, but it's hard to comprehend the mental journey through 5 years of surgery, complications, revisions and all the setbacks I experienced.  While each surgery left me better prepared for the next, there was always a sense of disappointment lurking in the back of my mind. I knew my reconstructive foobs (a common breast cancer term for fake breasts) would never transform me back to my pre-cancer self, but there was always a hope I would be satisfied with the results and for a long time I haven't been.
Where My Breast Reconstruction Journey Began
Let me take you back to the beginning to explain where I am today. I started my cancer journey with a single mastectomy before IVF/fertility preservation and chemo. At that surgery I had complications (hematoma) that added trauma to the scar. After chemotherapy was done and my immune system was given time to recover, I went back in to have the non-cancerous side removed preventatively and at that time expanders were placed under the muscle on each side to create a pocket (where there was none) for the implant we would eventually place. At this surgery, I once again had a horrible hematoma and was rushed back into surgery causing scar issues on that side as well.
Navigating The Expansion & Implant Exchange
After many long months of the expansion process, I went into for a surgery and had the expanders which were like hard concrete balls on the chest (expanded to 850CCs), swapped for 750CC implants, which physically felt like a huge relief. The hard part about the swap is that at that point all I was left with was implant, muscle and skin. All that delightful squishy, soft breast tissue was gone and I was left with what felt like a science project on my chest. I didn't hate it, but I didn't connect with it. It took me over a year post-surgery to see the implants as part of my body. Even now many years later I have no problem sharing my chest, because to me it's medical, it's not a connected part of my being and definition of self.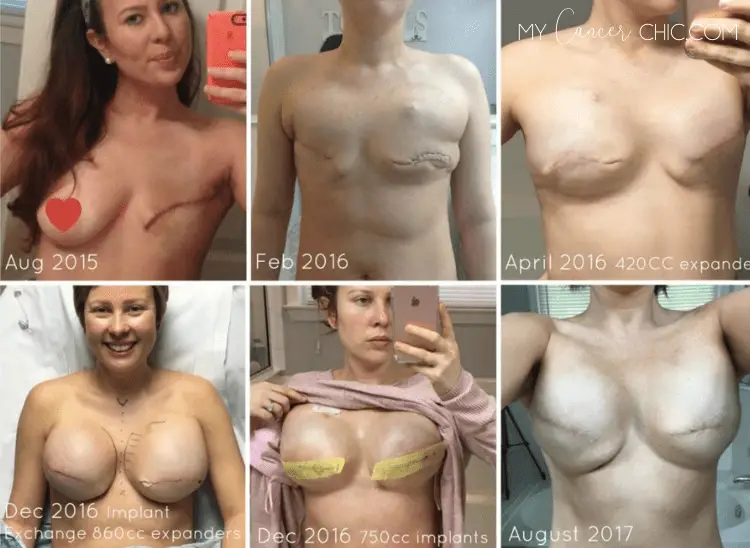 Why Did I Start the Breast Reconstruction Revision Process?
My First Fat Grafting Experience
I was SO excited for that revision and fat grafting. Did it go smoothly? Yes! By that point we had my bleeding issues under control so no hematoma was a major improvement. While the results looked great in context to the prior, I found myself majorly disappointed in my emotional and mental reaction. I still wasn't happy. I wasn't ready to accept that I was done and had to live with these results for the rest of my life. Over the next six months I ponder going back in for more fat grafting (most people need 2-3 sessions for optimal results), but in the end I was more passionate about pursuing parenthood. We decided to put my breast reconstruction journey on hold and begin our fertility adventure. Little did we know it would be 3 years before I would revisit my reconstruction.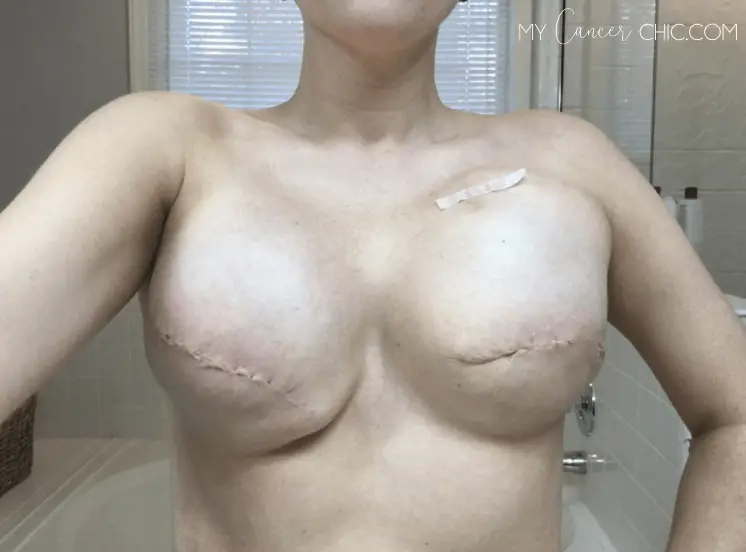 Revisiting Breast Reconstruction Options 
So that brings us to present day. COVID hit and I began to slowly consider reopening the reconstruction book. When I was naked, I was frustrated that cancer took parts of my body and left me changed forever. I realized, I deserved to be happy and when thinking back on my surgical experiences with new eyes I never did the research or got multiple opinions as I now felt empowered to do.
Knowledge is Power for Breast Reconstruction
I started with conversations. Conversations with 5 different surgeons over 6 months across 2 states, the best of the best that helped me understand my options. New implants, under the muscle to over the muscle, scar revision, pocket revision, more fat grafting, and more. Every surgeon had a different idea of what could be done. They're only human and they recommend what they are most experienced at. But at the end of the day, all those complex conversations helped me get clear on what I wanted. It came down to which areas bothered me the most and what procedures I was willing to undergo to fix them. I also had to take into account how long I was willing to be out of commission for my son.
At the end of the day I decided to go with the least invasive option.
There were tons of more involved things that could have given me "perfect" fake boobs but I didn't want "perfect". I wanted the areas that bothered me the most resolved. The side of my left breast revised in shape to feel more "human" and natural and less science-project-like. I wanted more fullness. We decided to proceed with scar revision and fat grafting to address my concerns. In the next post I will go into more detail on the process, the results aand the recovery but this post is meant to tell you the tell of my emotional reconstructive journey.
The Emotional Shift to Acceptance After Breast Reconstruction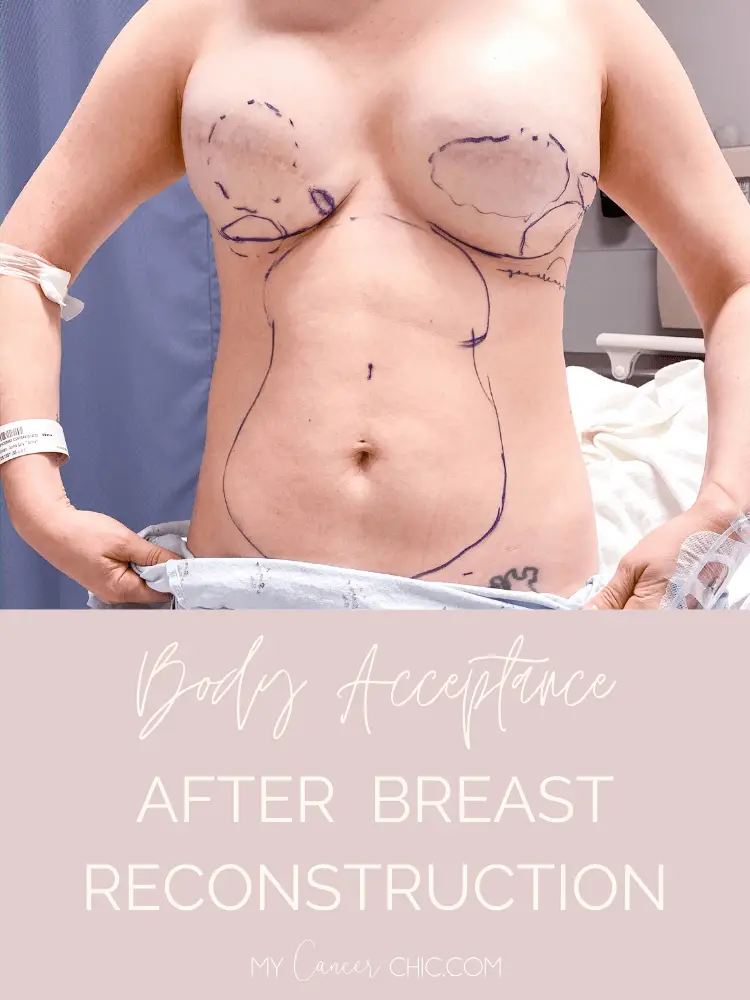 I am a week out from my recent surgery and I am at peace. It's the first time in 5 years I didn't cry after a surgery, disappointed when I looked at my body, unable to see the changes as part of me. Am I a different women now looking at this body then I was 5 years ago? Absolutely! I am a mother now and there is no questioning that changed me and shifted my perspective on my life and more specifically the way I see my body. There was something about this surgery though that was different for me. It felt I was guiding the process instead of aa doctor guiding it for me. So, I took the time to do the research, get the options, weigh my choices and make the decision I wanted at the end of the day.
Choosing My Surgeon
I hired the surgeon to work for me doing what I wanted instead of relying solely on their expertise. This is in no way meant to negate the experience and expertise of surgeons. They we amazing humans capable of bring incredible change and rebirth to our bodies. But when it comes to reconstruction, I found the only way I could find physical and emotional healing was ensuring I was in the driver seat for all changes to my body!
I'd Like to Thank My Surgeons but More Importantly Myself for Getting Me to This Space of Acceptance
Today when I look in the mirror I see an incredibly strong, and fulfilled woman who has walked through cancer, navigated 5+ surgeries, lost babies, birthed a baby and can finally close the chapter on breast reconstruction… for now! I reserve the right at any stage of life to change my mind and have additional revisions, because I am in charge of my body and my happiness.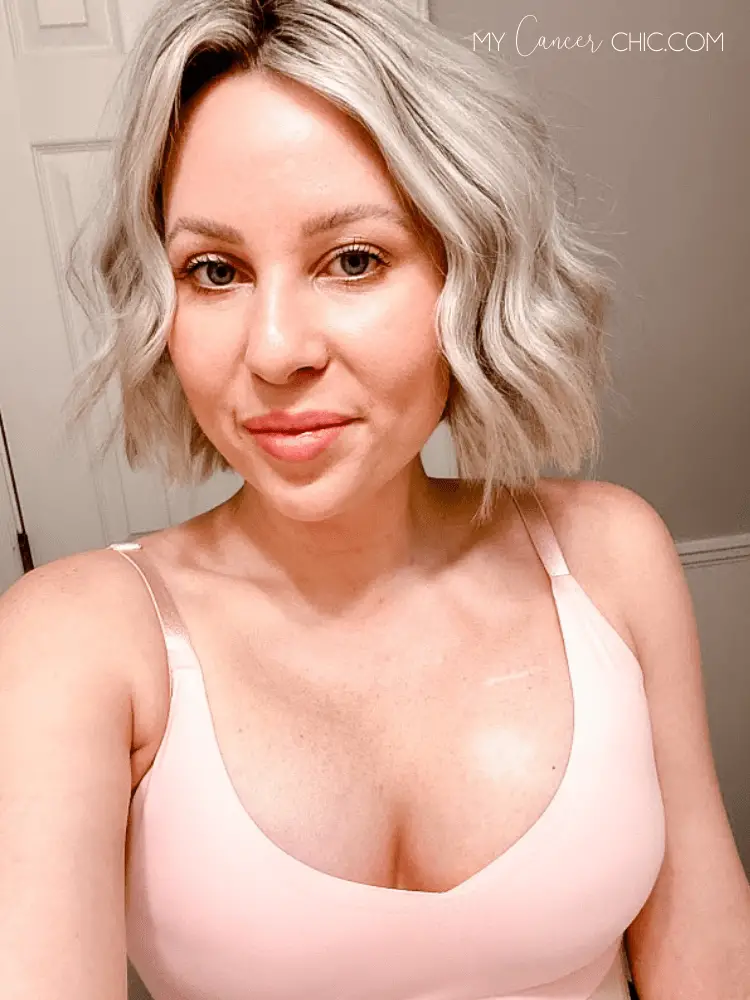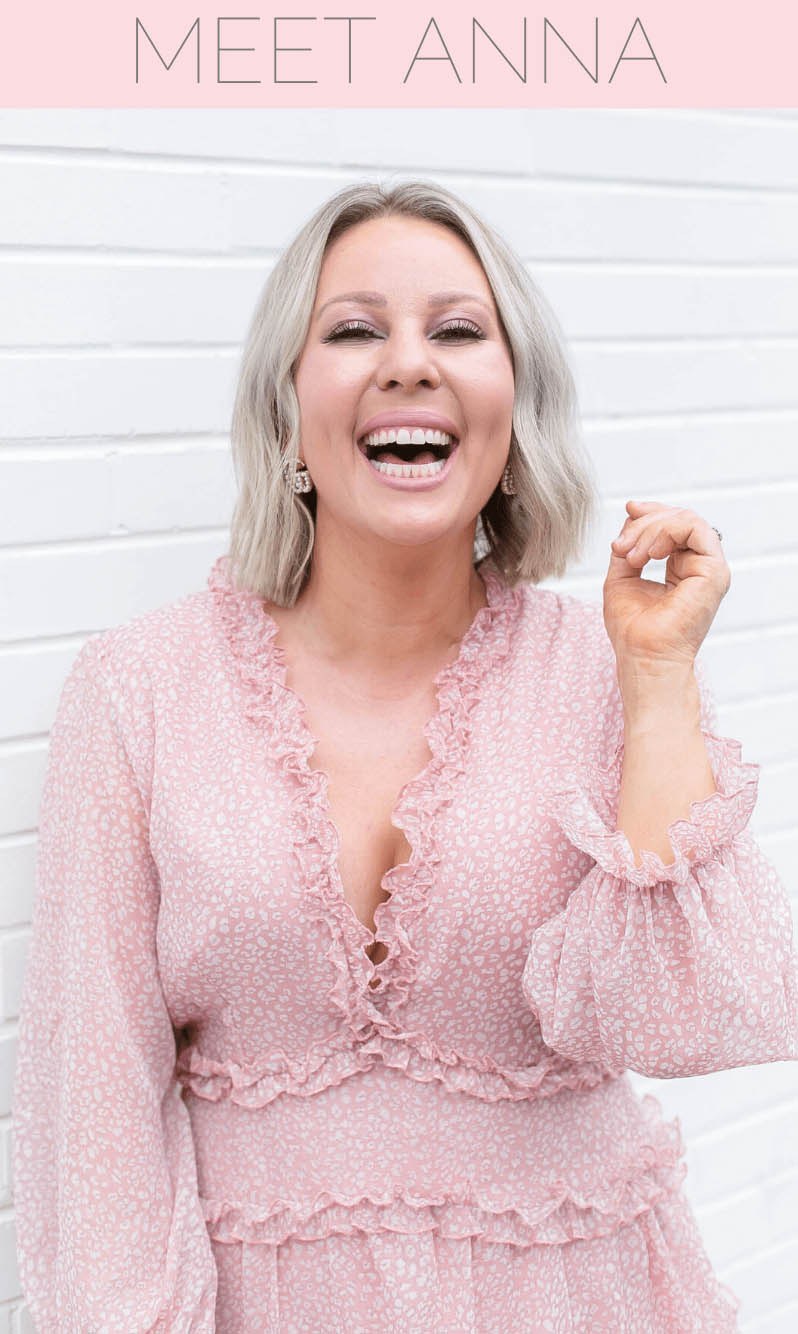 Breast cancer survivor, lover of style, beauty and all things pink! Inspiring you to thrive through adversity.