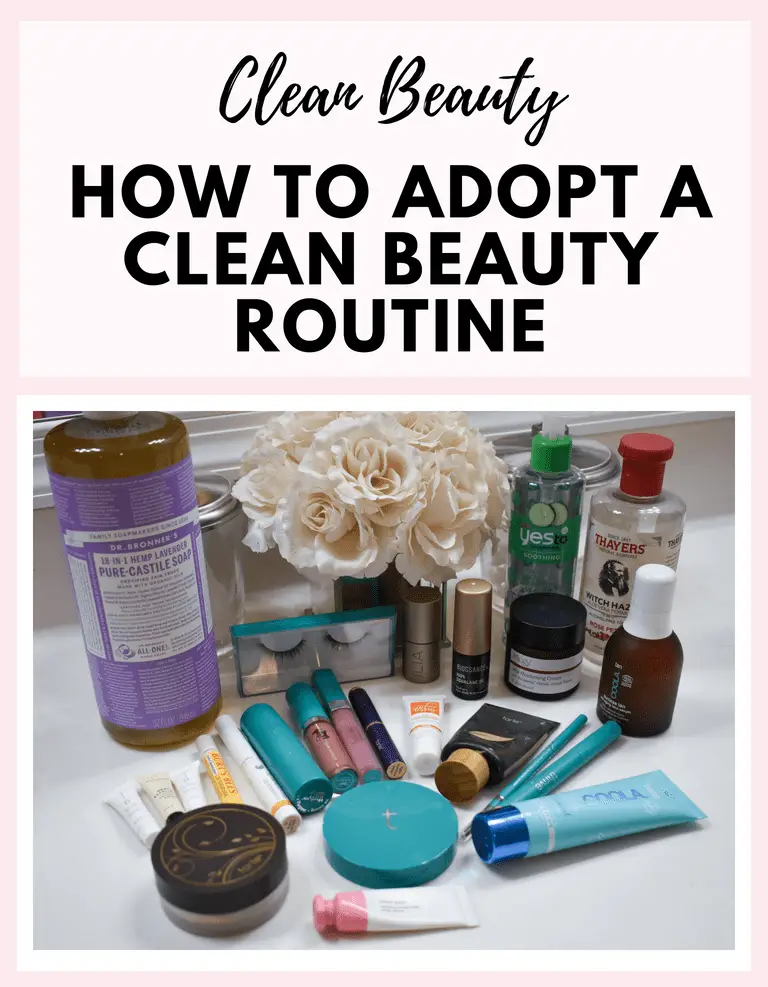 Adopting a Clean Beauty Routine: Overhauling your skincare and makeup collection in favor of clean beauty products can be daunting. While I have seen the benefit to a clean beauty routine for a long time, pricing, lack of variety and laziness held me back. I am now learning that a gradual approach is more budget friendly and achievable. Keep reading for my full guide on how to adopt a cleaner beauty routine and enter to win a few of my favorite items.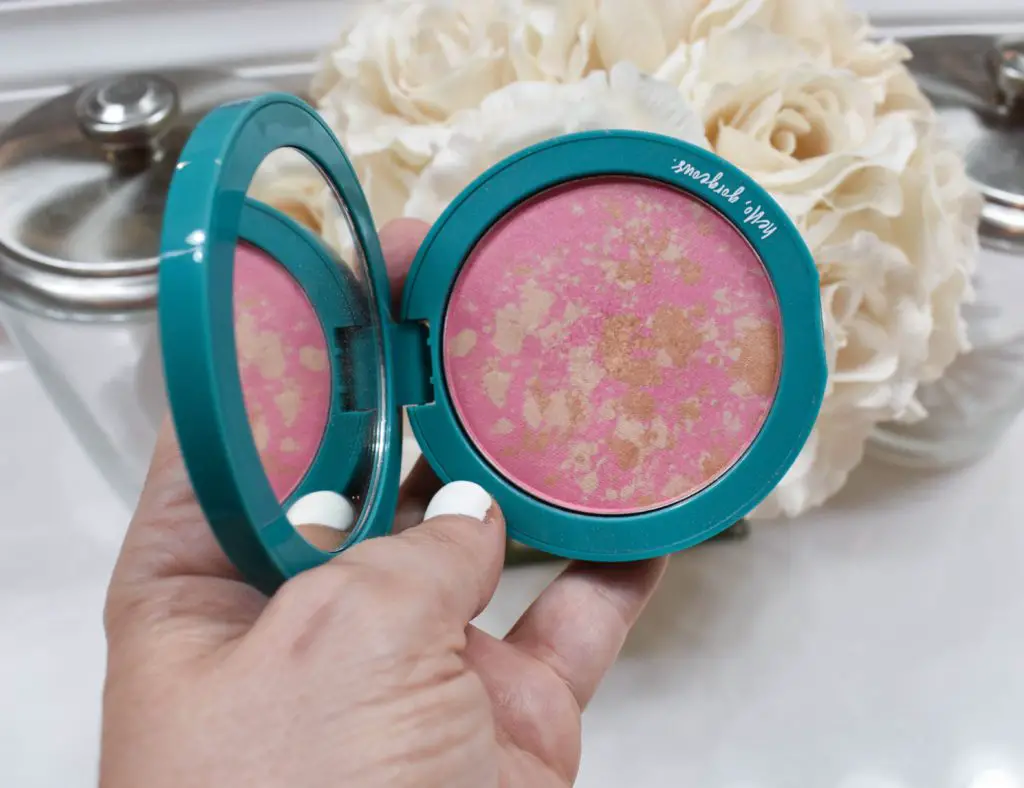 Instead of panicking and throwing out all your unclean products at once, starts small.  Pick a few items to start with. As your foundation runs out, find a cleaner options. Looking for a new face cleanser, look closer at the ingredients and find one free from chemicals, parabens, fragrance and dyes. Gradually you can achieve the clean beauty collection of your dreams without breaking the bank.
Why Bother With Clean Beauty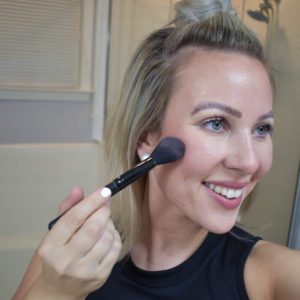 The personal care industry is essentially unregulated. Without regulations, brands are able to fill their products with a terrifying variety of chemicals and unknown ingredients without you really knowing what you're use.  These toxic ingredients such as carcinogens parabens, and chemicals have been linked to cancer, endocrine disruption and a host of other problems. Our skin is our largest organ, why would we not pay attention to the products we put on it. We take care of our bodies through diet and exercise, why wouldn't we give the same care to our skin?
What is Clean Beauty?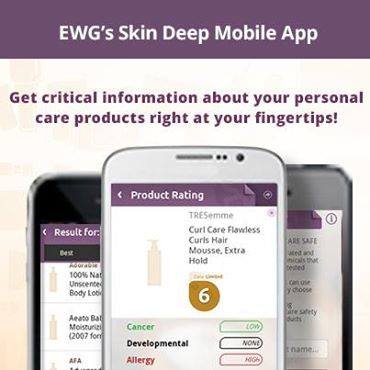 The goal of clean beauty is to use products that are not only non-toxic but good for your body.The tricky part is finding tryly non-toxic products. With a lack of regulations, companies are free to "greenwash" using terms like "organic", "eco" "natural" or "green"even when their products may be filled with toxic additives.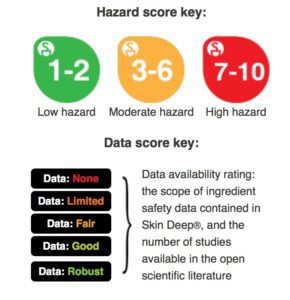 It's important to carefully review labels and ingredients but the process of determine all the ingredients to voice can be overwhelming. To make the process a bit easier I like to rely on the Environmental Working Group Skin Deep Guide, which provides extensive reviews and ratings of  of personal care brands and products across the market.
They even have an app you can download to scan barcodes and easily search items while at the store. I used this while shopping at Ulta recently.
Another way to approach the research process is to look for products filled with nourishing, naturally found ingredients.
Rosehip seed oil to brighten the skin
Mānuka honey to calm redness/inflammation
Seaweed to hydrate/firm
Activate charcoal/clay to draw out toxins and fight blemishes.
As rule of thumb, when I can read every ingredient on the label and recognize the ingredients, I know I am on the right track.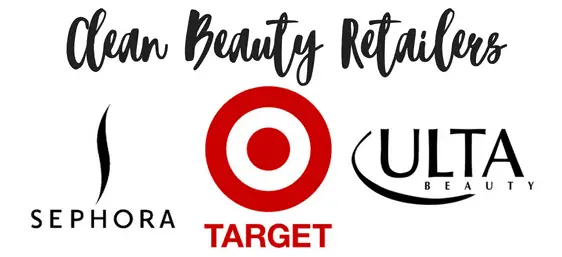 Where to Shop Clean Beauty
I have really been impressed with more mainstream retails carrying non-toxic brands. You still have to check items closely though, because "natural" marketing does not necessarily mean the ingredients are clean. Target has a fantastic selection of clean products, particularly skincare. Sephora is carrying more natural based products, but I've noticed that they don't carry many of the well known clean beauty brands like W3LL Beauty, Juice Beauty, Rejuva, and Mineral Fusion. Ulta has also really stepped up their game have expanded their selection of non-toxic/clean personal care products.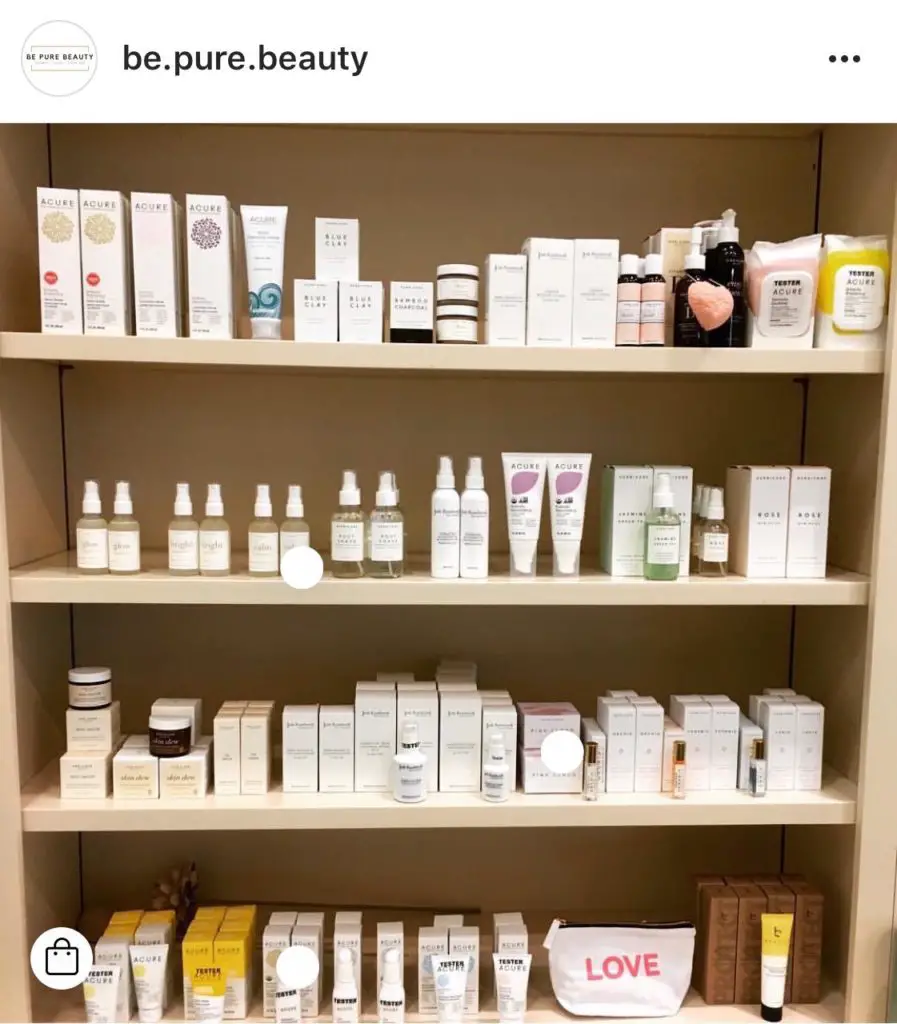 Local Clean Beauty
Aside from the mainstream beauty retailers, Whole Foods is a fantastic place to find super clean beauty items though they don't have a wide variety. I did hear a rumor that many Whole Foods stores will be getting a larger selection this summer. When I went in last week, my local store had a new Burt's Bees display with a large makeup selection. While Whole Foods is not technically a local store, I included it in this section because they don't have online shopping like the other mainstream stores and the contents can be unique at each store.
I am also excited to check out a local shop called Be Pure Beauty that only carries clean products. Not in NC? Check your area skincare boutiques for non-toxic cosmetics and skincare.
Online Clean Beauty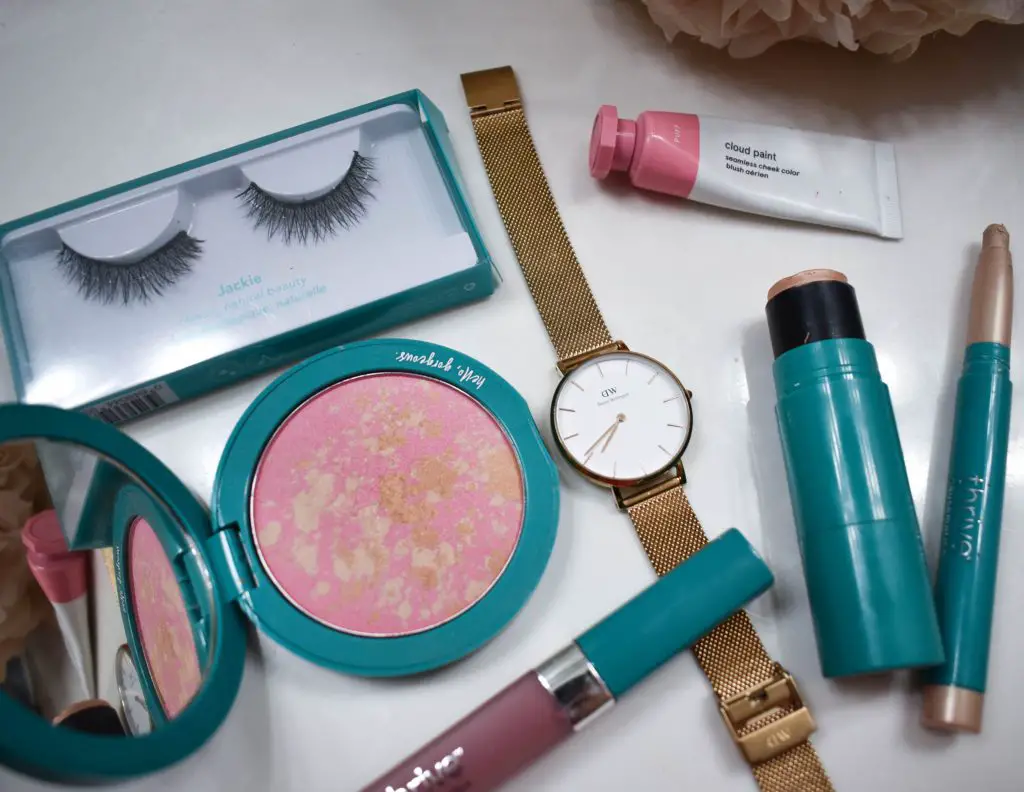 If you want are willing to shop online, which can be tough when it comes to trying new products, Thrive Cosmetics and Beauty Counter are great places to start. You can also buy most of the clean beauty brands I reference from Amazon. I have also heard great things about the Art of Organics beauty subscription box which sends a box of organic, natural, non-toxic, and cruelty-free beauty products to your doorstep each month.
Clean Skincare Favorites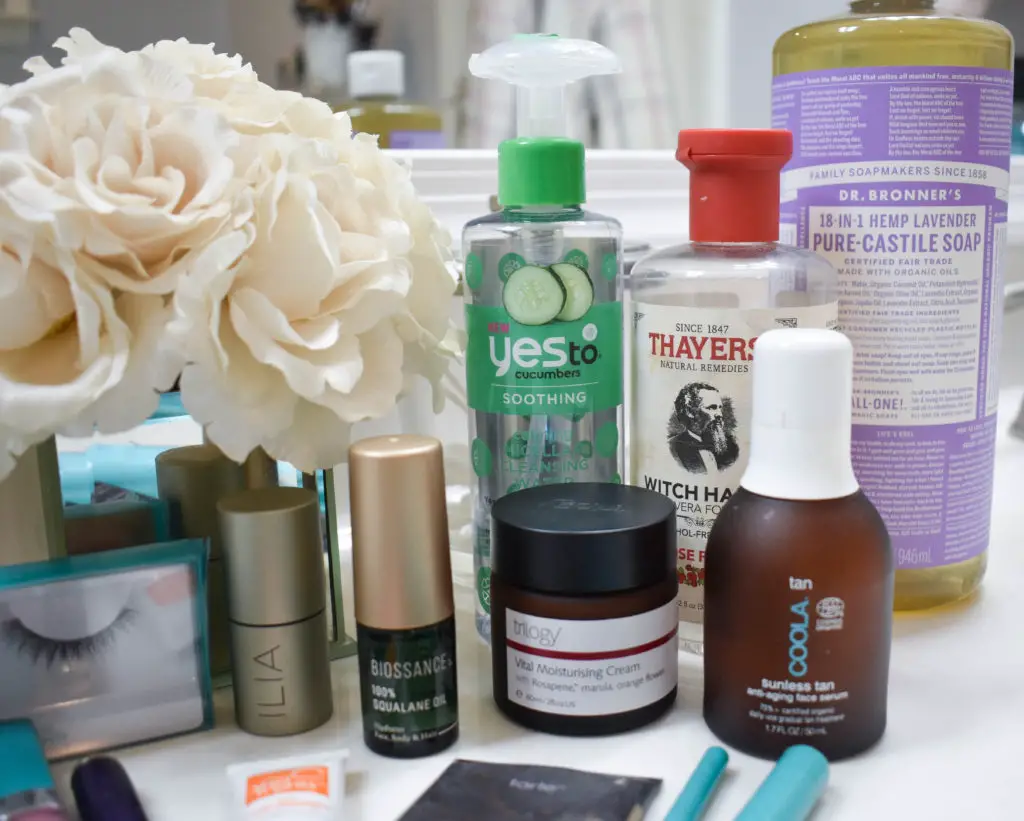 Let's jump into my clean skincare favorites. Some of these items I have used and love and others I am planning to buy based on rave reviews from others.
Cleanse & Tone
Moisturize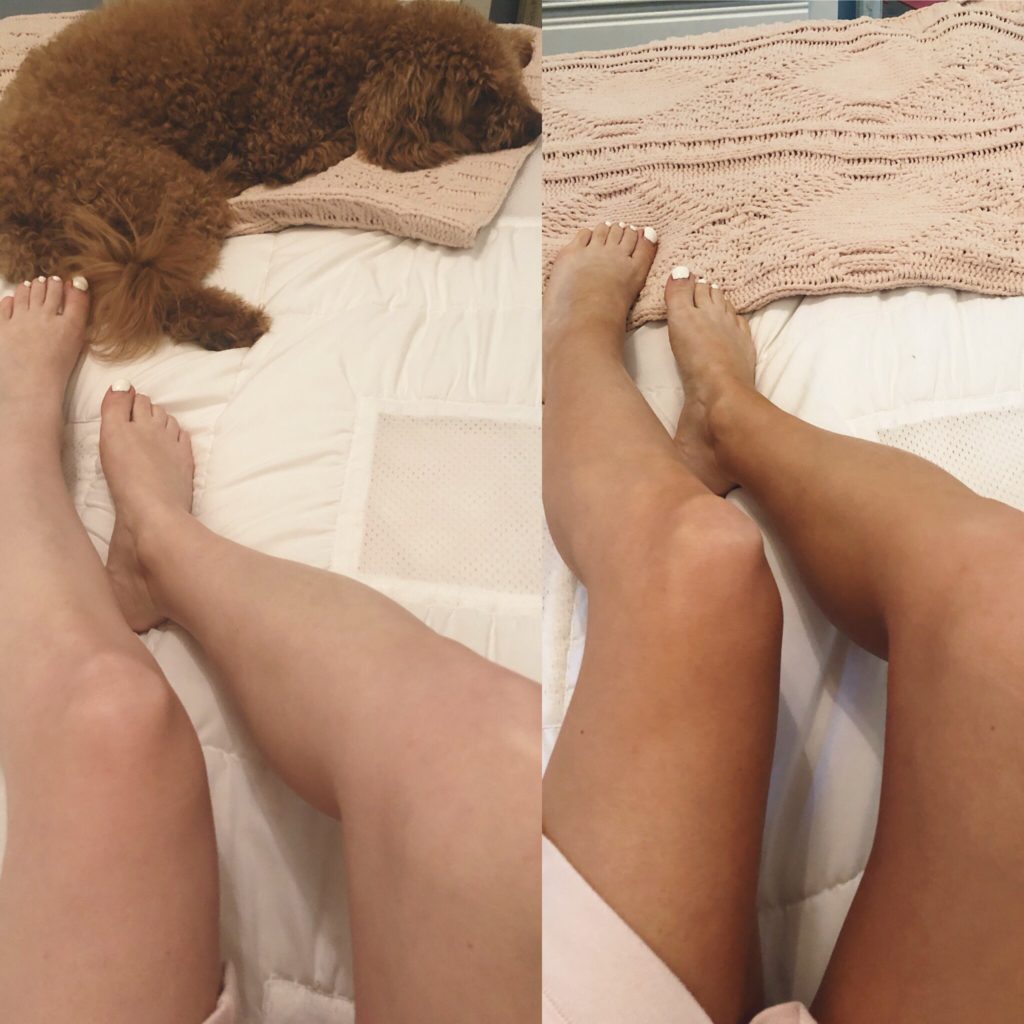 Shop my clean skincare favorites below.
[show_shopthepost_widget id="3179797″]
Clean Cosmetic Favorites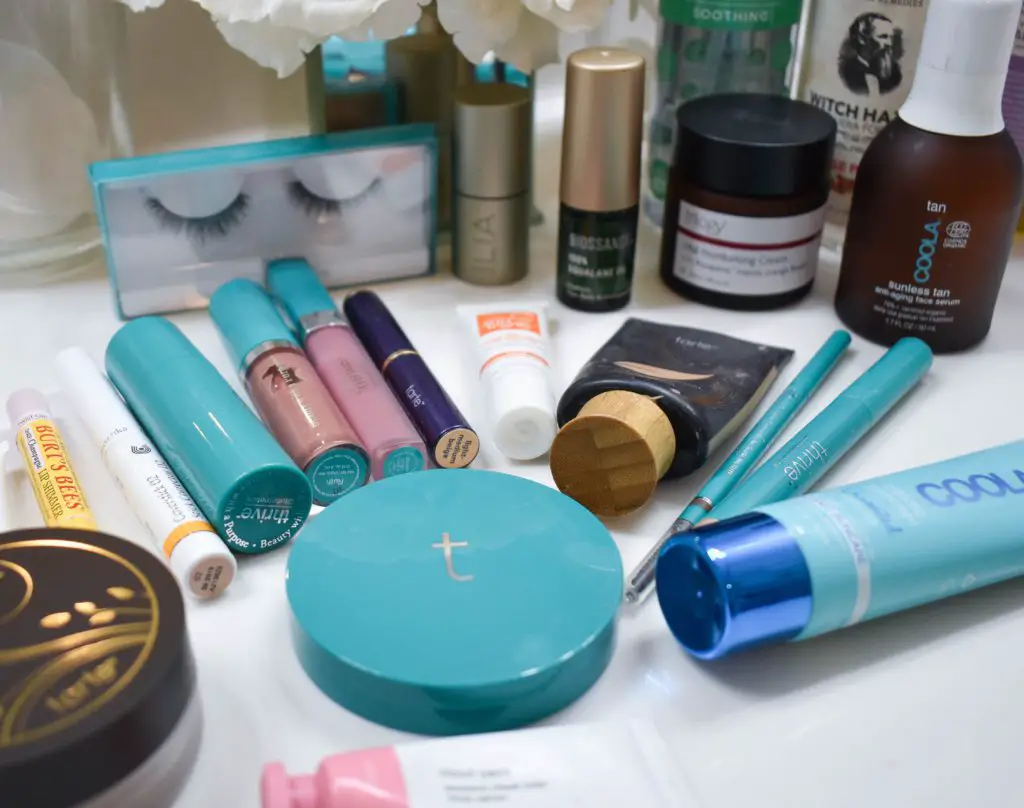 You all know I am obsessed with makeup. This has been a hard area for me to transition because I hate committing to just one brand. On the cosmetic side, I am slowly starting to add items to my collection as my old favorites run out. It's hard to find a large variety in store so I am relying on reviews of others when trying out new items.
Face
Cheeks
Eyes

Lips
Matte Legacy Lipstick (Thrive Cosmetics) Not only is the shade I have named after my friend and fellow cancer thriver Rowan but it's the perfect universal shade. It looks different and yet beautiful on every single person. It's also a very hydrating matte lipstick, which is hard to find.

EWG  Unrated

 Sheer Lipstick (Beauty Counter) I am generally not a fan of the Beauty Counter makeup, but the lipsticks I do really like. They're really hydrating and sheer. The color "Petal" is on my wish list. 

EWG Rating  2
Shop my clean cosmetic favorites below.
[show_shopthepost_widget id="3179800″]
Have you tried any clean cosmetic or skincare products? What helped you make the transition? Save this post for the future to help you add more clean products over time. Have questions or want to chat further about clean beauty? Reach out on social @mycancerchic or shoot me an email.
Coola Suncare Giveaway
[promosimple id="d1eb"]
SaveSave
SaveSave
SaveSave
SaveSave
SaveSave
SaveSave
SaveSave
SaveSave
SaveSave
SaveSave
SaveSaveSaveSave
SaveSave
SaveSave
SaveSave
SaveSave