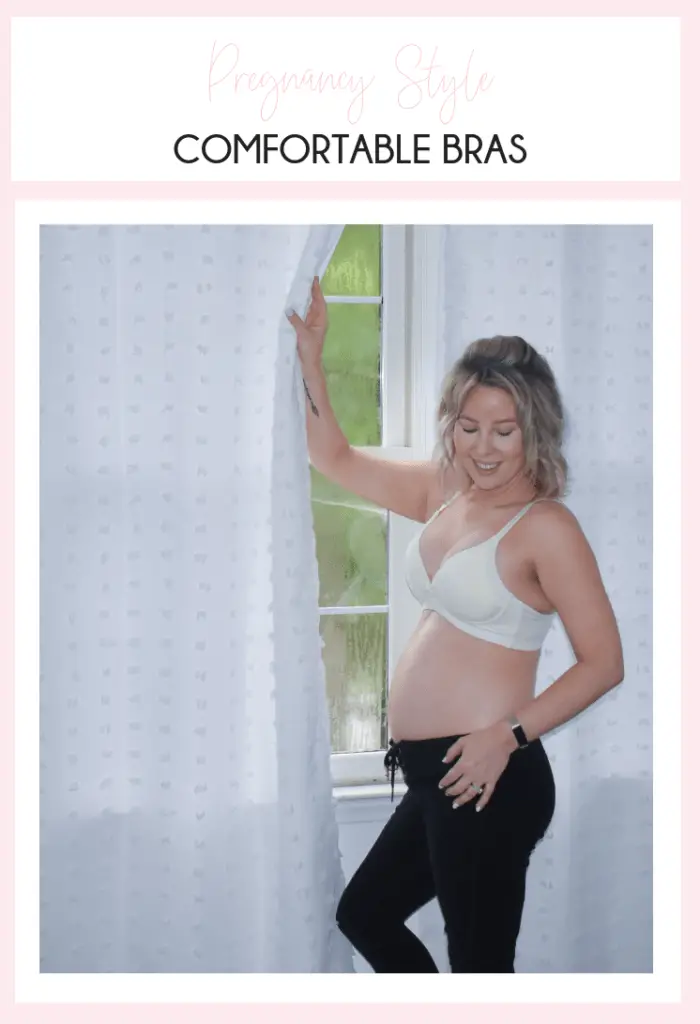 Pregnancy makes literally everything uncomfortable add in the uniqueness results of breast cancer surgery and it's a rough combo. With the right bras thought, you can get a little relief. AnaOno Intimates are the only bras I have worn since my breast cancer surgeries and they are now carrying me through my pregnancy as well. Today I'll be sharing 3 of my favorite AnaOno bras and how they help me stay comfortable as my body continues to grow and change.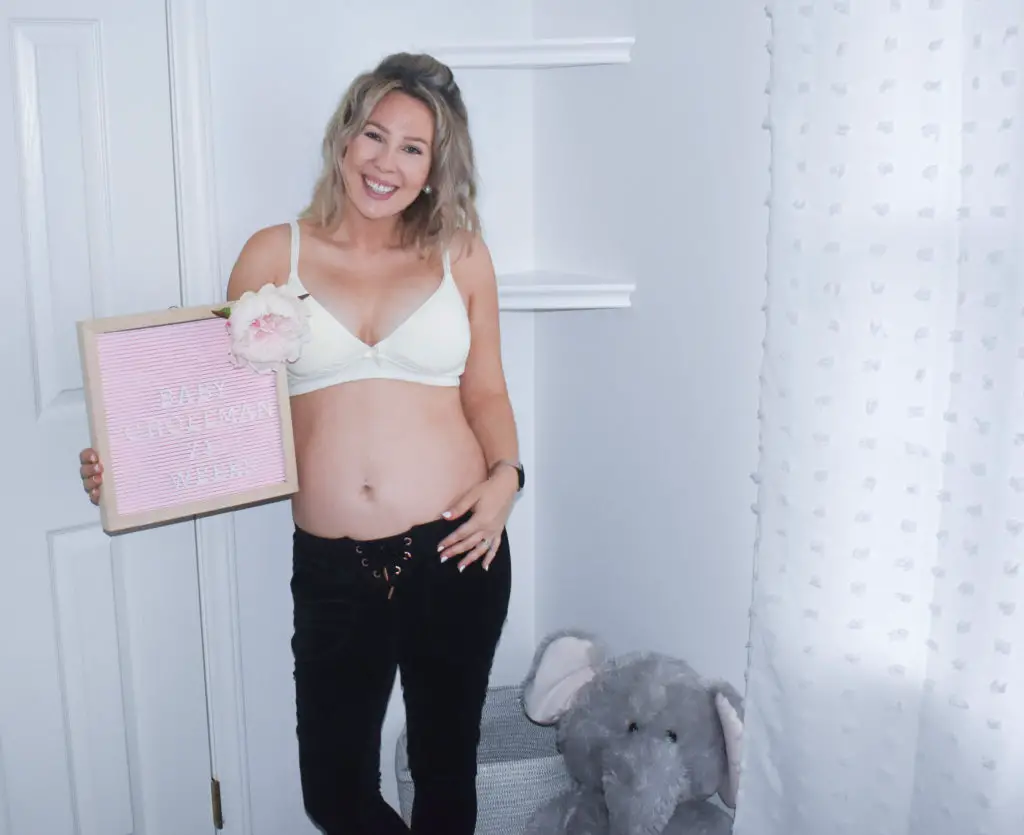 What Makes AnaOno Bras Unique
There are a few key features that make AnaOno bras unique.
Get 15% all AnaOno mastectomy bras and loungewear with code 'CANCERCHIC'
Non-Irritating & Underwire Free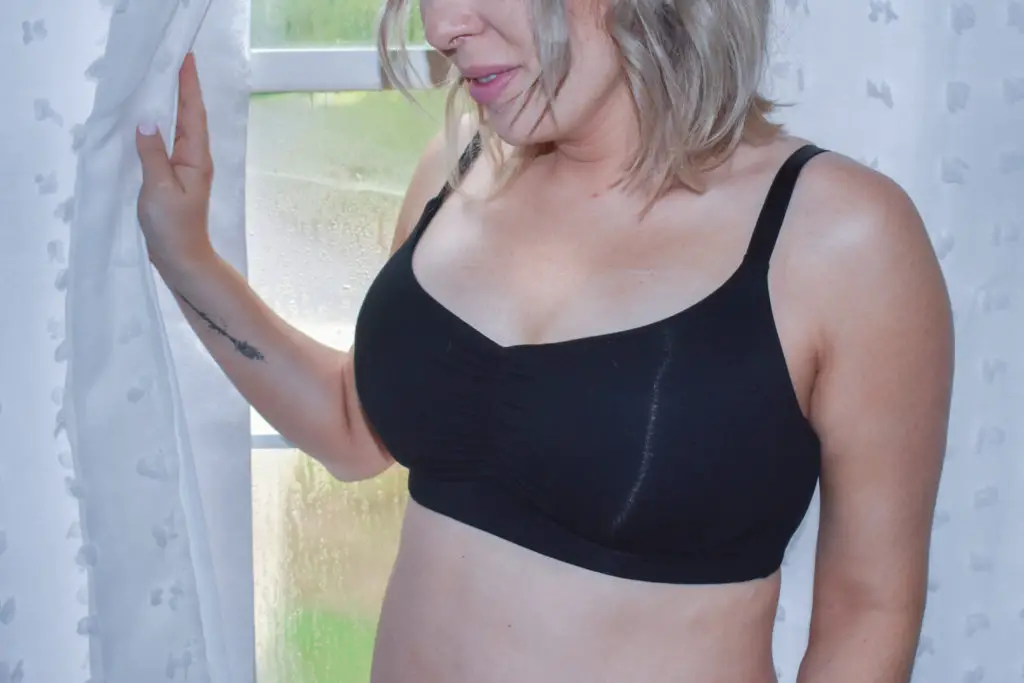 All AnaOno bras are made with breast cancer survivors in mind and don't have any rough lining, stitching or underwire that could irritate sensitive skin. They are soft to the touch and comfortable on all areas of the chest.
Thick Bust Bands
Most AnaOno bras have a very thick strip of fabric under the cups. As my body has changed since cancer and my belly continues to grow during pregnancy, this makes the bras more comfortable than typical bras with a narrow bust band. I find a thicker band is also better when moving or working out.
Lightweight & Breathable
All of the AnaOno bras I am sharing are lightweight and breathable not not seen through, a downfall I have seen with so many of the lightweight bras on the market. I love that with my AnaOno bras I get the coverage I want without the sweaty discomfort. This is particularly key during pregnancy as my extra weight makes me sweat even more.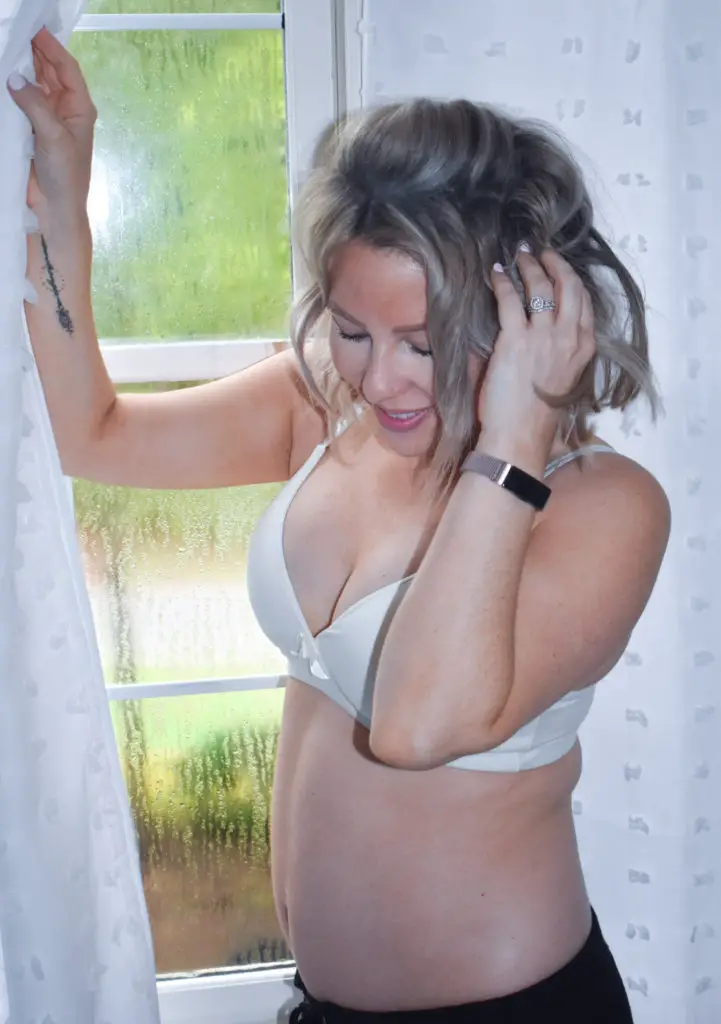 Made by Women for Women
AnaOno was founded by Dana Donofree - an amazing woman who was also diagnosed with breast cancer at age 27. Unable to find beautiful lingerie and intimates that worked for her post-cancer body, she put her design skills to work and created AnaOno. She is a powerhouse founder and I am proud to know her!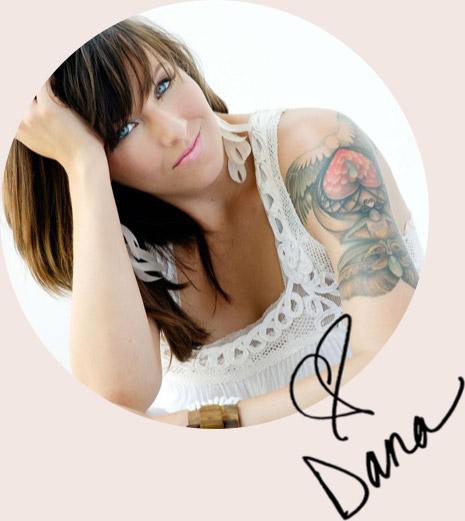 Check out a little flashback to when I modeled in the 2018 AnaOno NYFW show and then in 2019 when I returned to do Press for the show featuring all Metastatic Breast Cancer models. .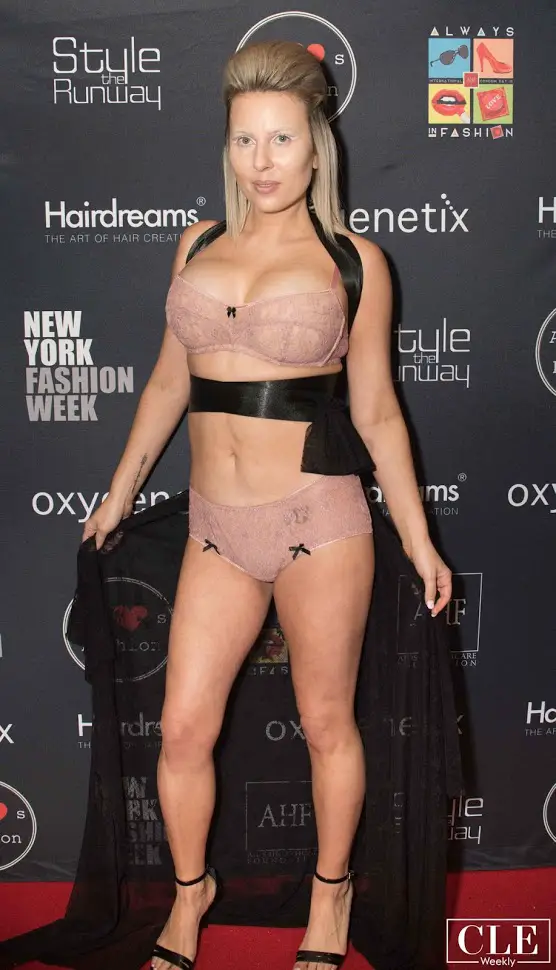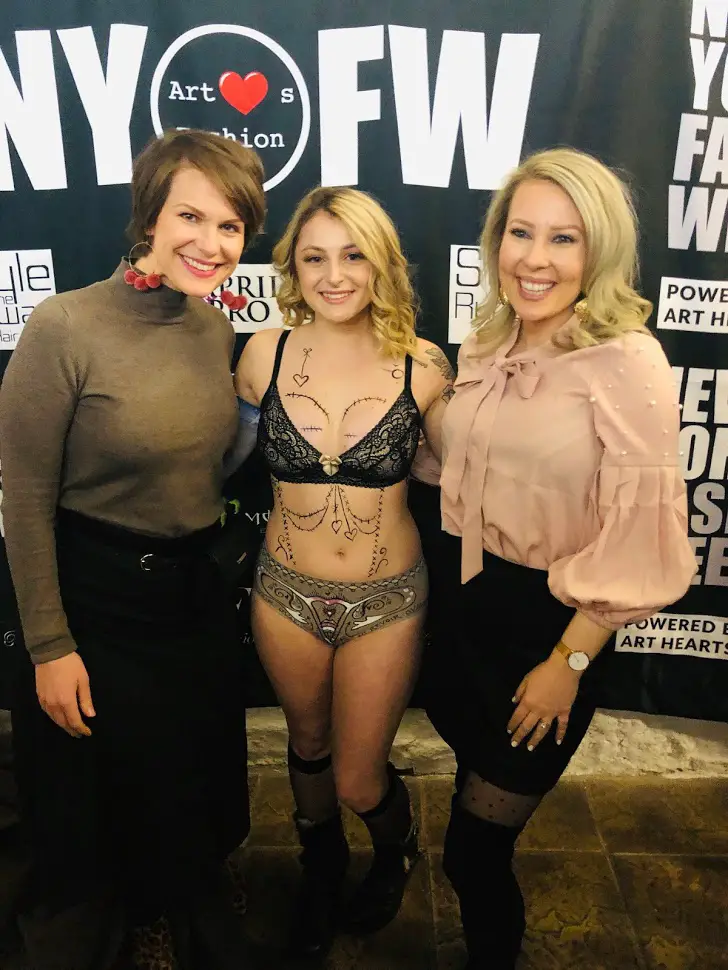 Now, let's jump into the three AnaOno bras that I am loving during pregnancy. For reference I am wearing size medium in all three.
The Leslie is the perfect lounge bra. Lightweight, with mesh accents for airflow and a comfortable pull on design, this is one of my favorite bras for around the house. I wore this bra to work out in my living room and it felt like I was wearing nothing! The mesh V in the center gives it a classy look as well. Available in black and ivory. I would love to pair the ivory with white or pink leggings for a summer workout look.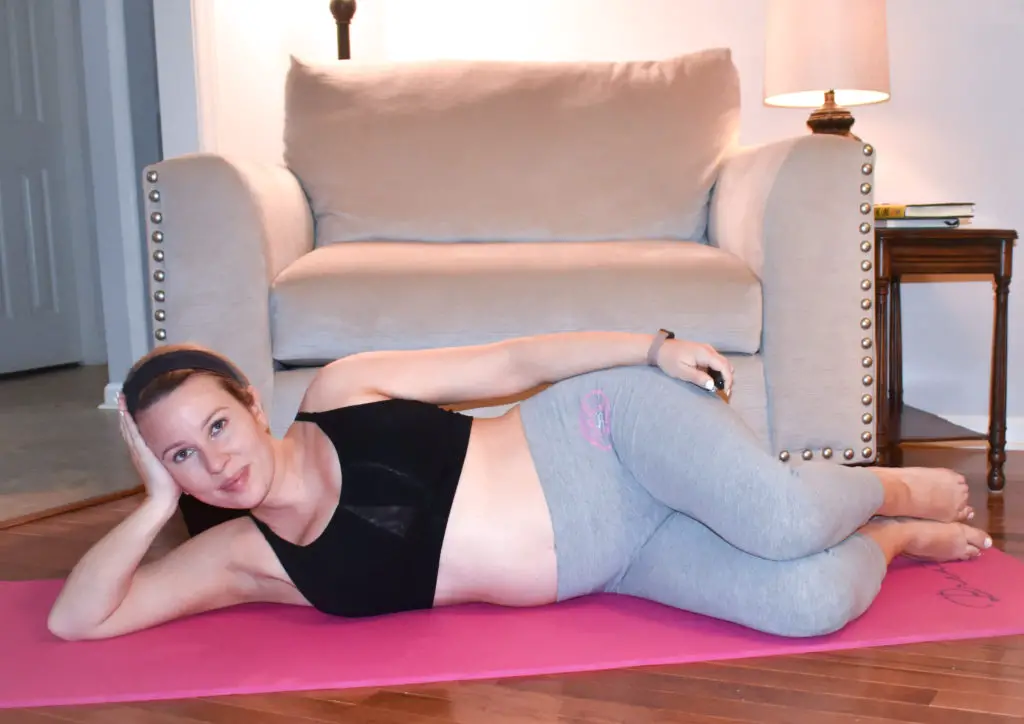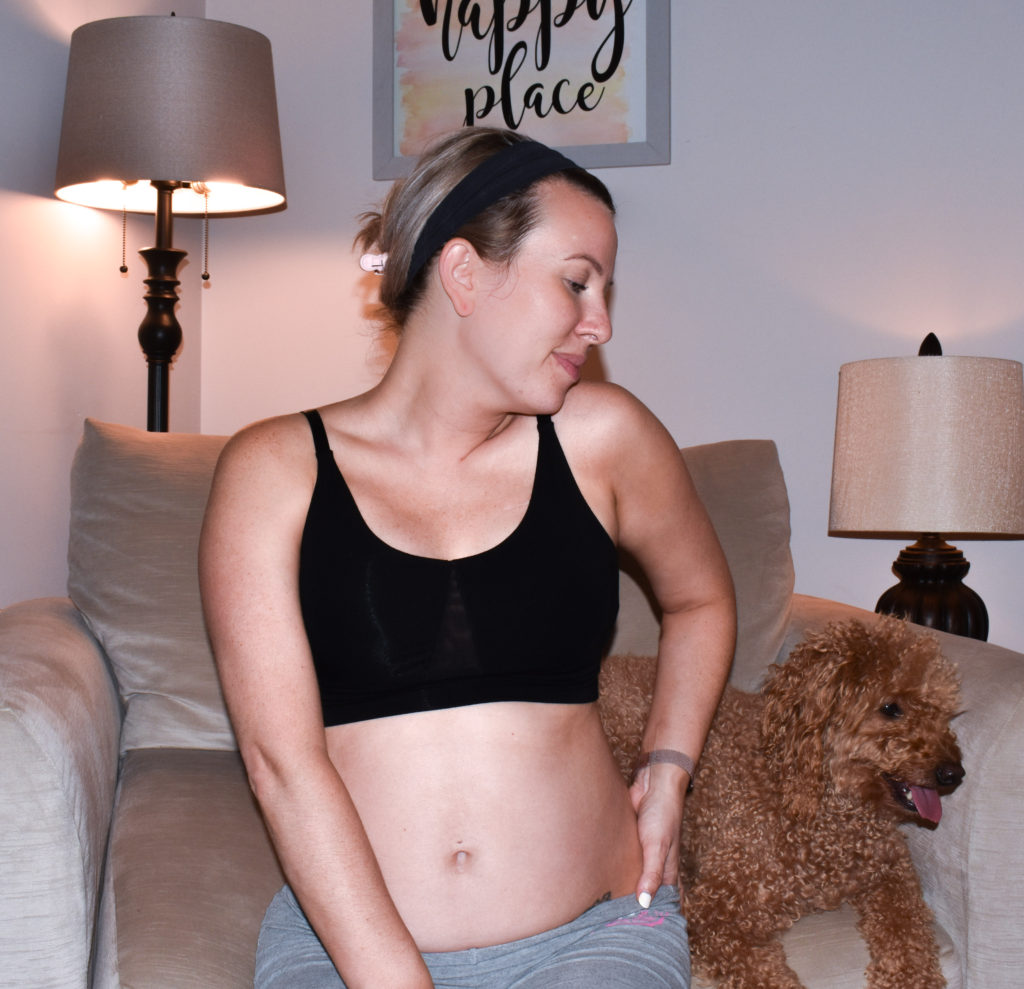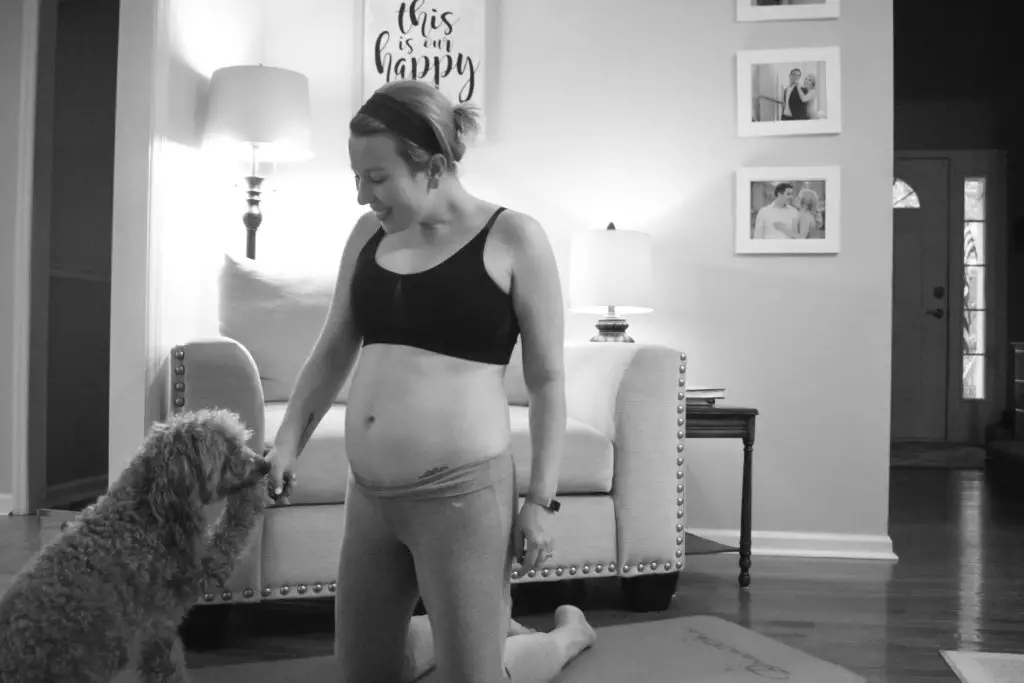 The Monica is the perfect solution for those looking for a bit more coverage and padding without sacrificing comfort. This bra is battery smooth, has a back clasp and covers the full chest while still showing nice cleavage. This would work well under clothes or with a pair of sweats around the house as I wore it. The Monica also comes in black and ivory.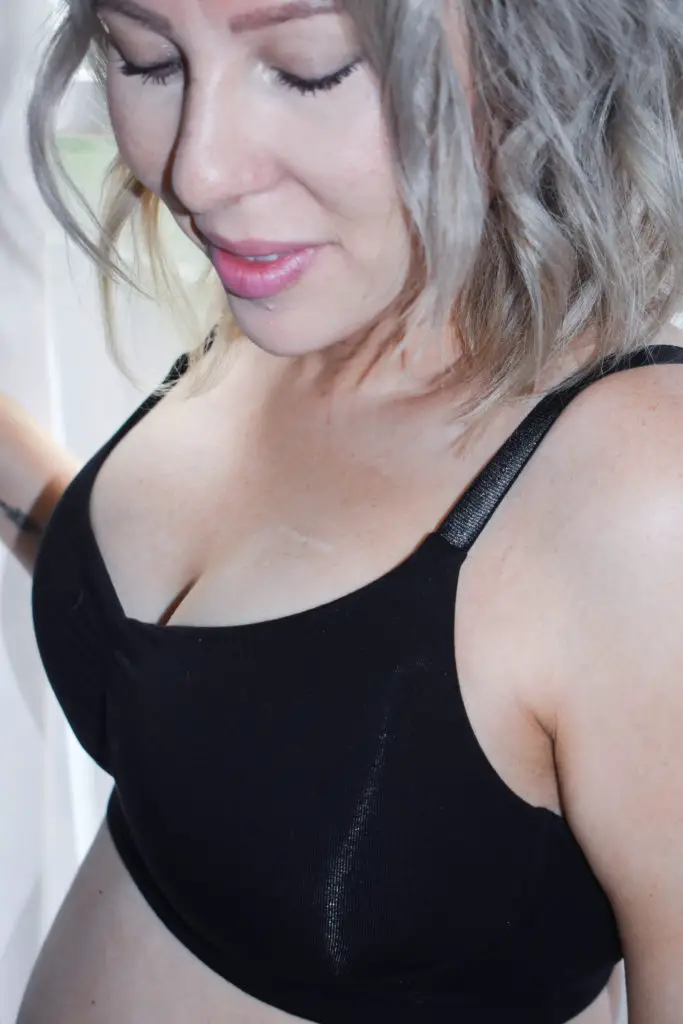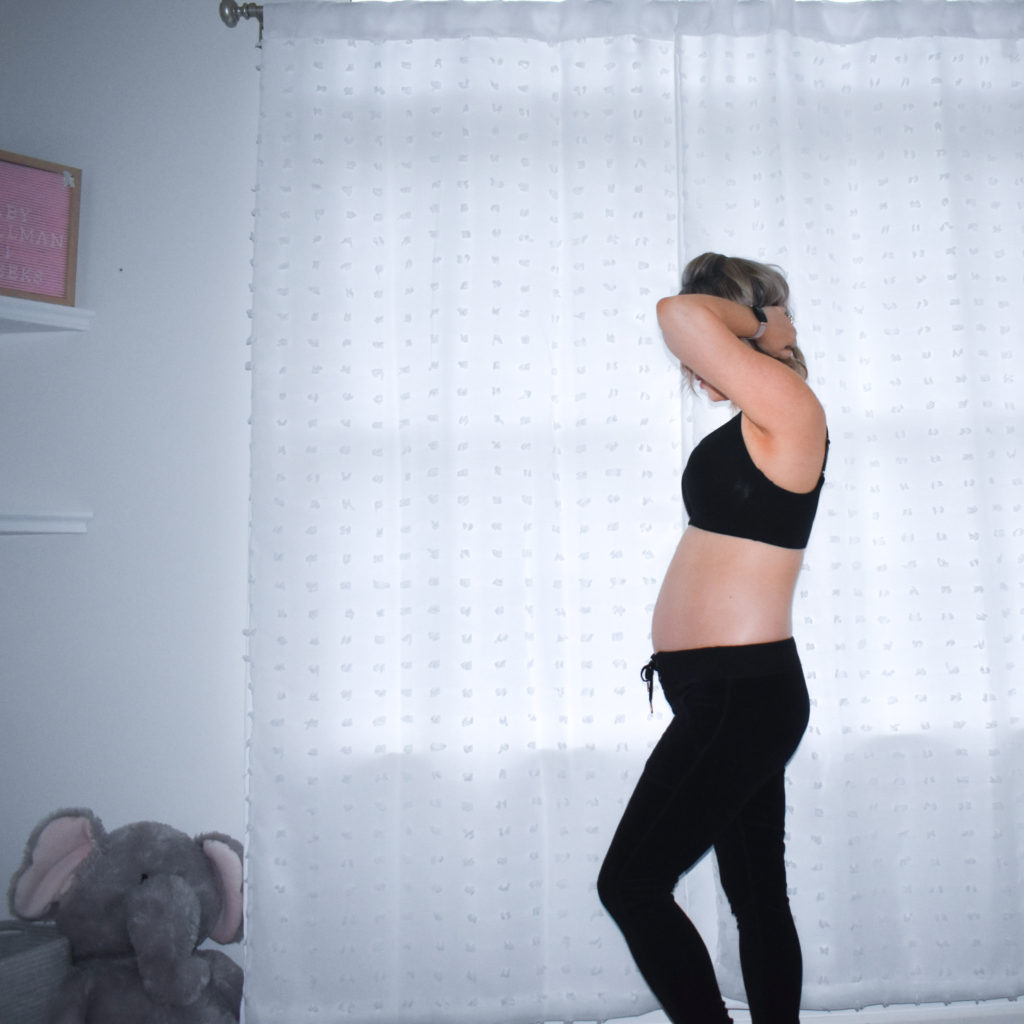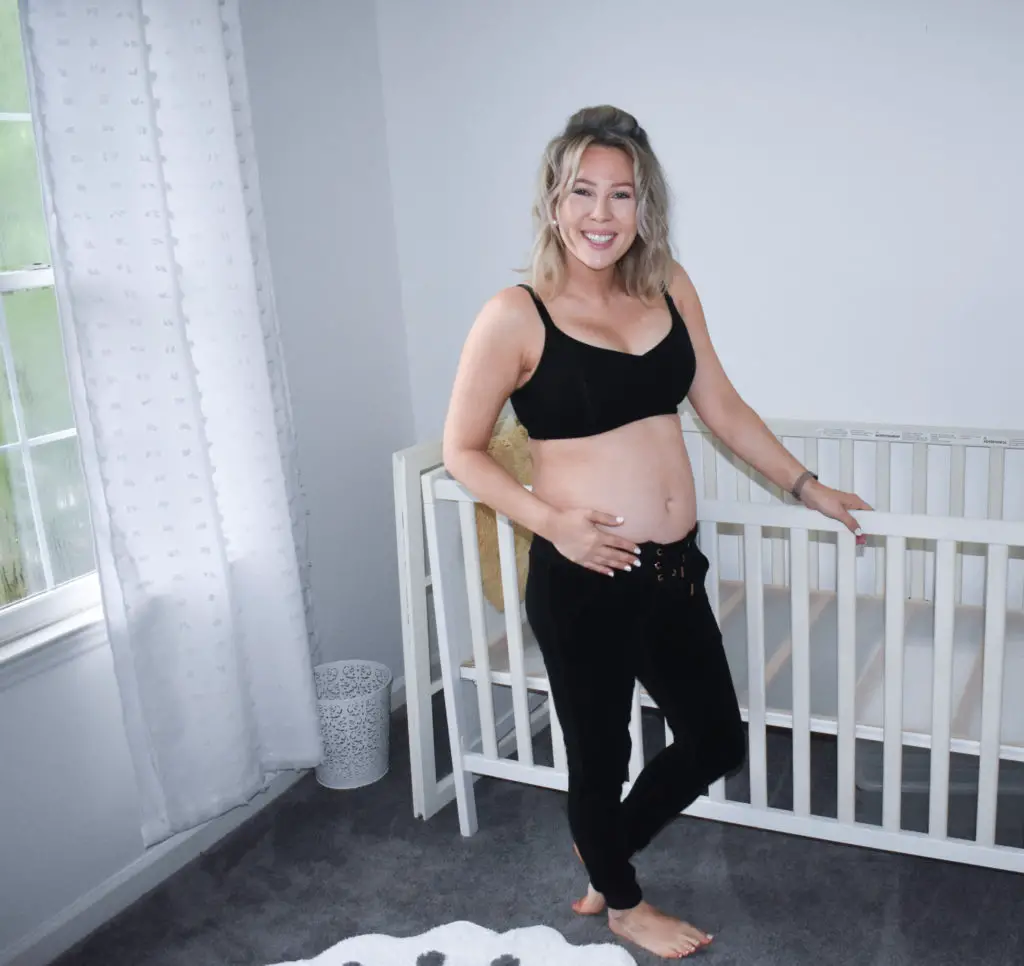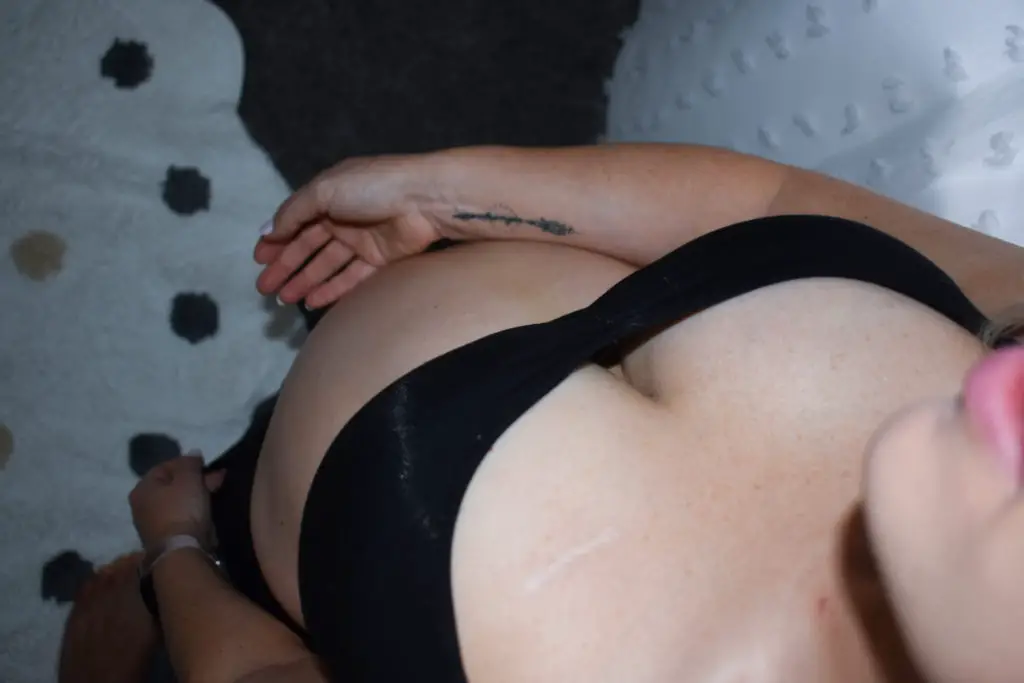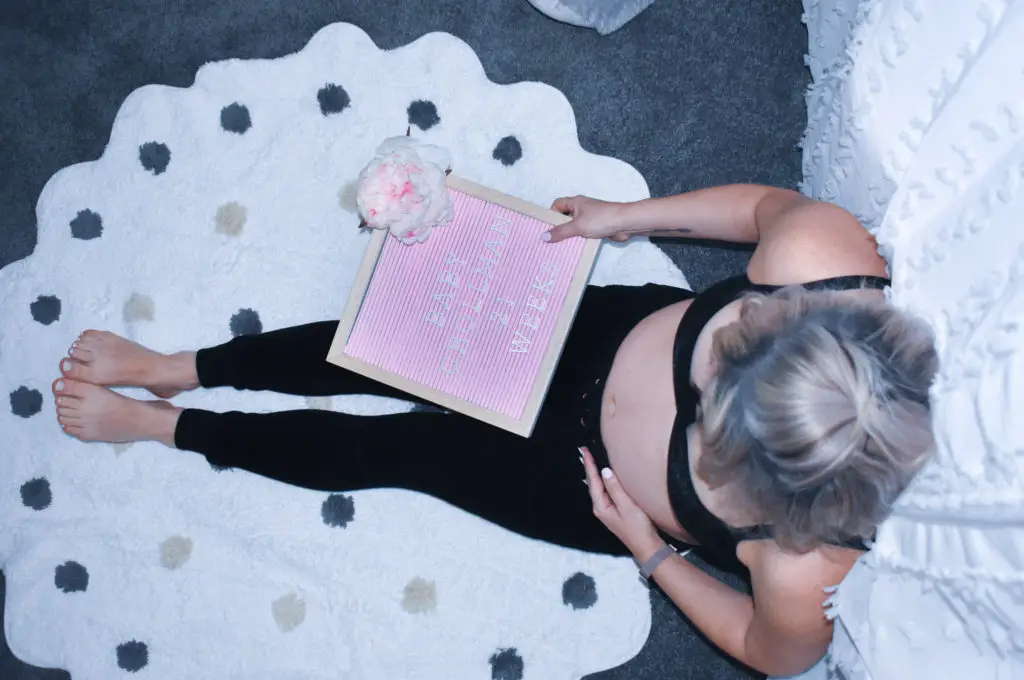 The Molly turned out to be mine and Mac's favorite. It's a gorgeous bra to look at and feels so soft on. It's a more of a low cut style than the others but is still super comfortable to wear under clothes or by itself. I love the way it fits right to your chest and the thick band lays smoothly without digging in creating back fat. This one is definitely a winner for me!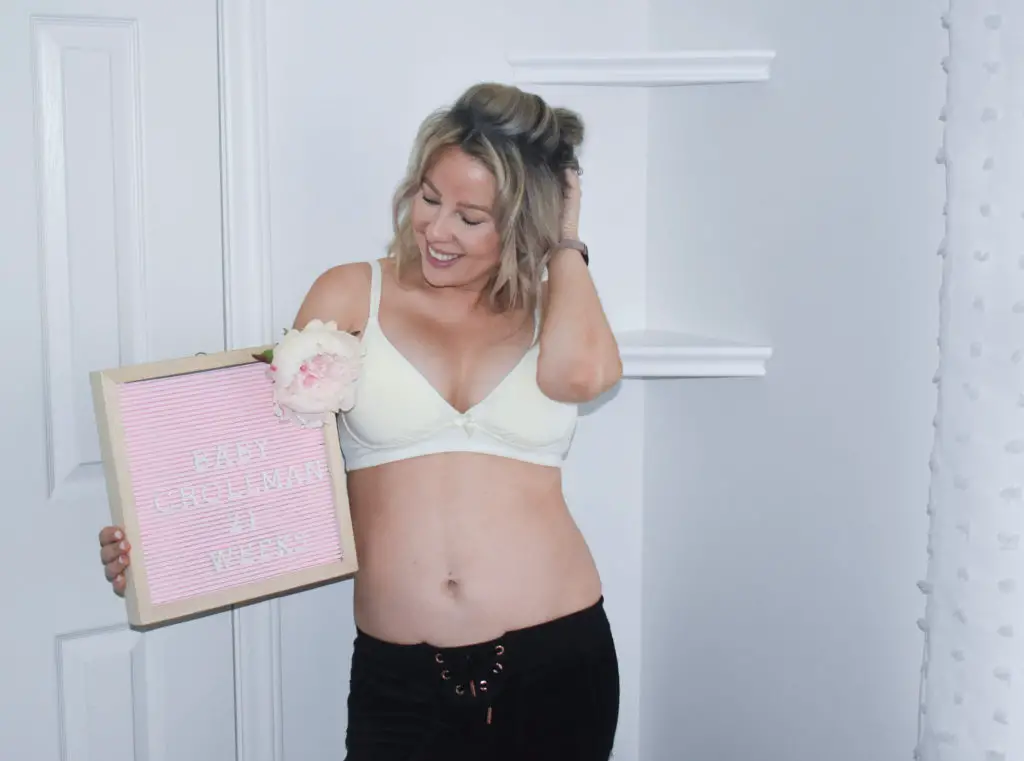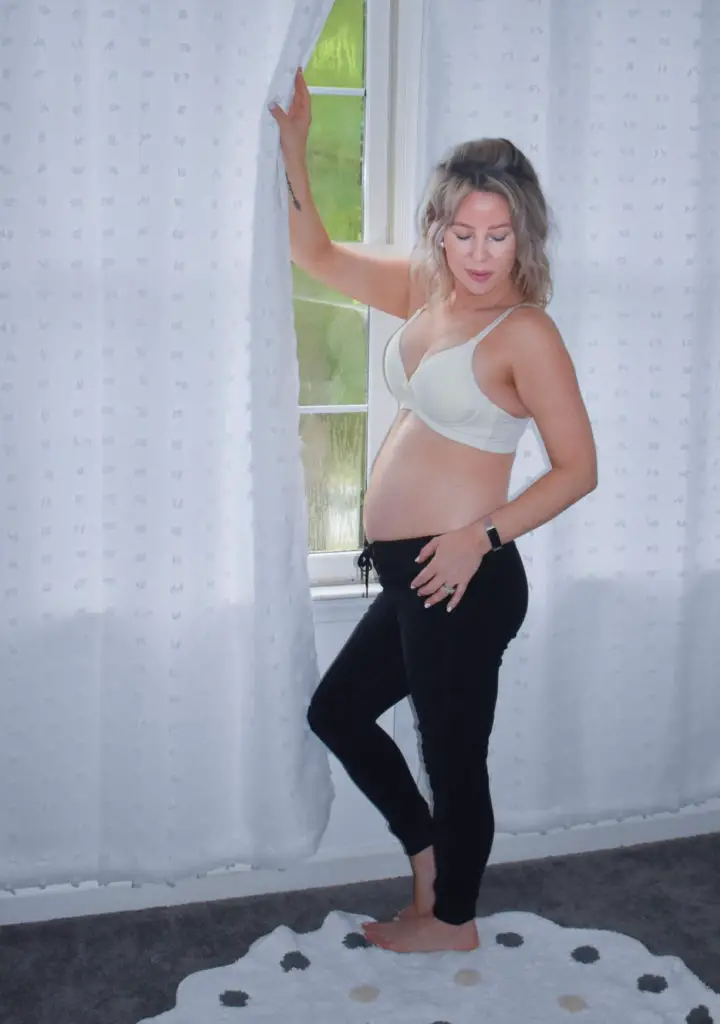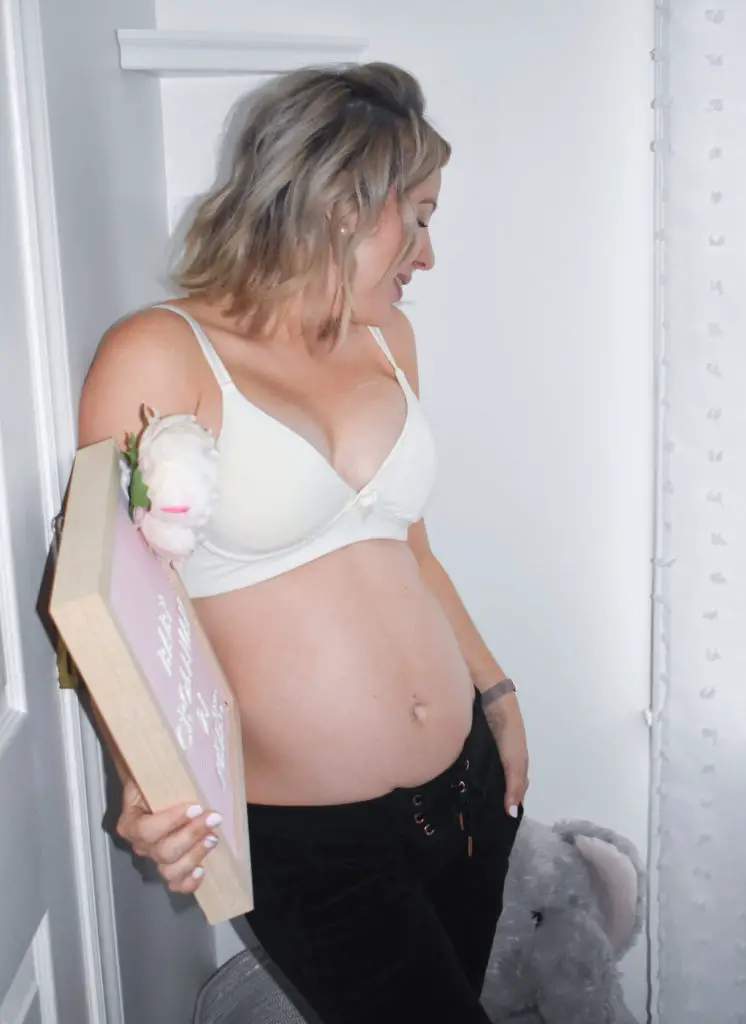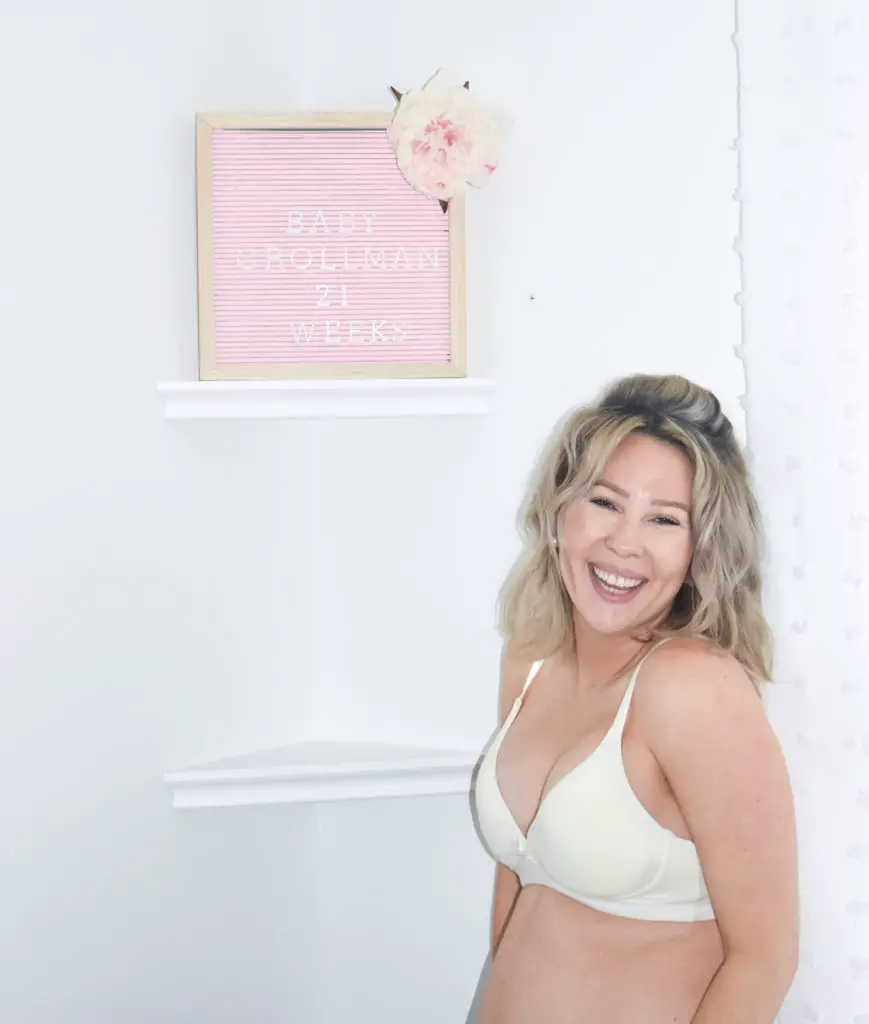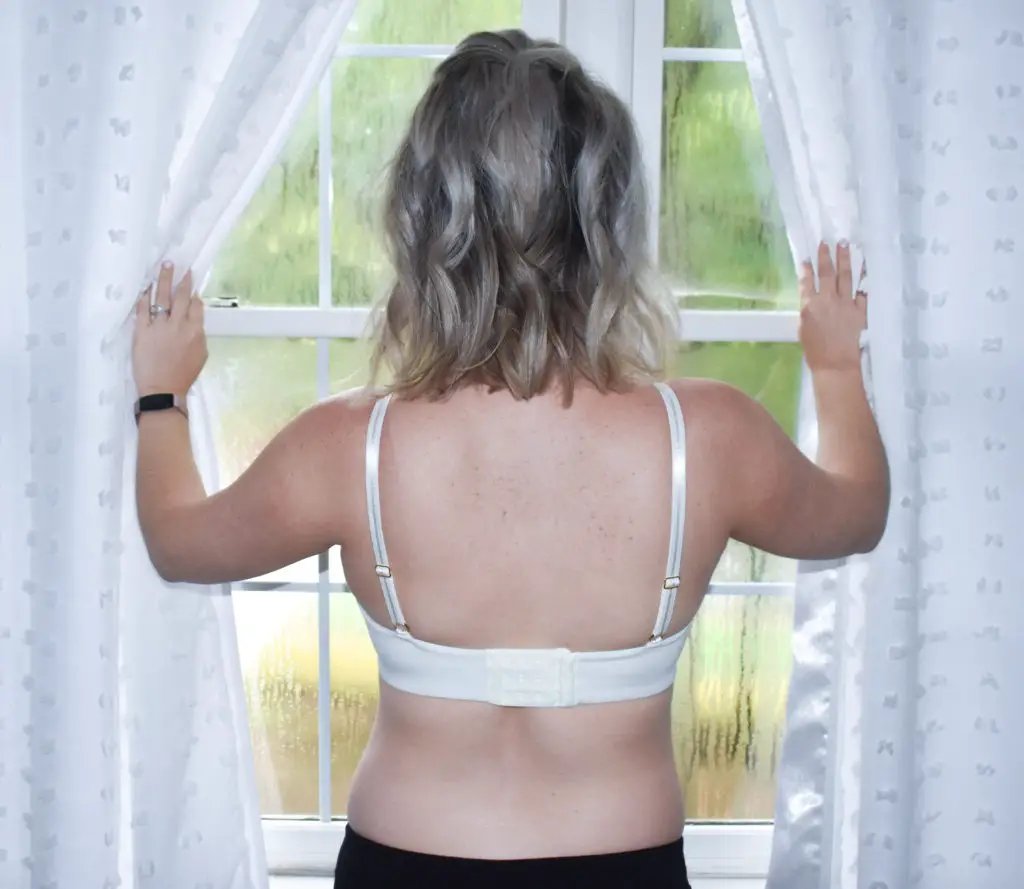 The sweats and leggings I am wearing in the photos are super old so I have linked a few of my favorite loungewear bottoms currently available in the widget below.
[show_shopthepost_widget id="3679498"]
Which bra is your favorite? Check out And Ono Bras for the most comfortable intimates you will ever wear!
Thank you to AnaOno for partnering with me on this post. Items were gifted and affiliate links are included in this post.