When I was first diagnosed with breast cancer, I spent a lot of time thinking about my breasts. I started thinking back to all the insecurities I have felt over the years about my body. As women, we tend to pick apart our bodies so much that we are left feeling unhappy with the body we live in. We beat ourselves up for not looking like the actresses on TV and the models in the magazines we read. As I began to discuss the surgery options ahead, I realized that I never loved my body enough. And I was out of time to make up for it. My boob was trying to kill me and I had no choice but to remove it as soon as possible.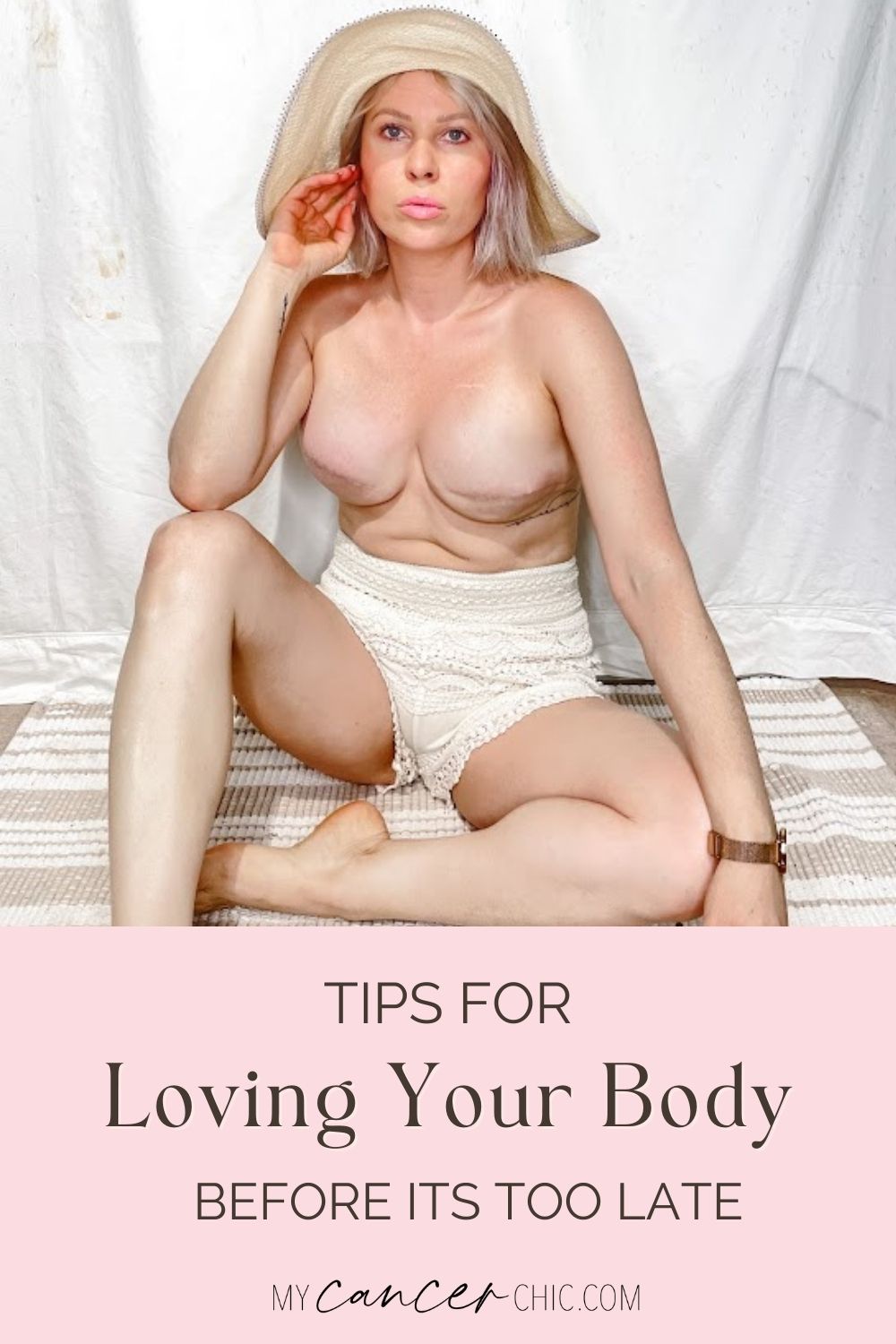 Love Your Body Before It's Too Late | My Breast Cancer Journey
TLDR: Blog Edition | Recapping Old Blog Posts
I am excited to kick off a new series called TLDR. This series was actually Mac's idea as a way to give popular old blog posts a refresh and turn them into video content for the changing content world. TLDR stands for "too long didn't read" and I applying this concept to my old blog posts that were very wordy and emotional. At the time I was processing my feelings in the moment and now reflecting I can bring new insight and clearer takeaways. With each TLDR post, I will include a short video sharing the key lesson. And then you can check out the full blog post if you want more. I hope you all enjoy this series and I would love your feedback.
Breast Cancer Will Forever Change the Way You Look at Your Body
Any kind of surgery is traumatic but losing your breasts is particularly traumatic for women. We grow up being told that our breasts are part of our identity. They are dissected and judged by our peers, the media, and most harshly by ourselves. We come to think of this insecurity and pressure surrounding our bodies as normal and begin to not even notice how much our mental and emotional space it takes up.
Then, something like cancer comes along. Cancer decided that my breasts had to go. And suddenly I questioned the way I spent my life treating my body. I realized I didn't want to lose my breasts and that I loved them more than I ever knew.
After my mastectomy surgeries and many years of reconstruction, I will never look at my body the same way again. I am scarred, reconstructed, and forever changed. When I look at my body know I see cancer, resilience, and the hurdles of trauma and healing. I can never go back to the naive mind I had before thinking there was plenty of time to "improve" my body and find acceptance. Now I have no choice but to work on finding love for my new body every day.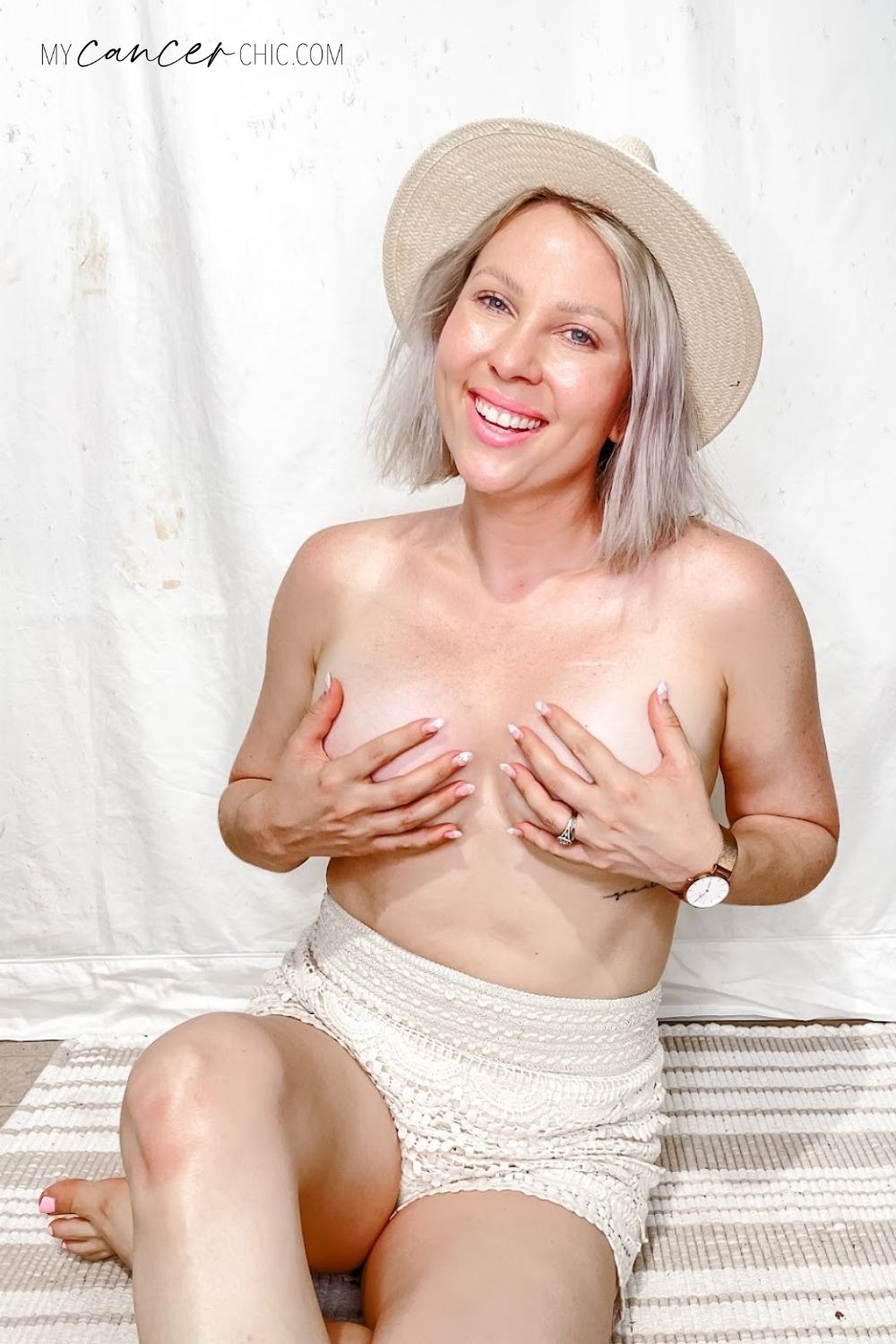 Don't Wait to Love Your Body
My one lesson for you is: don't wait to love your body. Your body deserves your love today. Don't put it off. You never know what life will hold. And finding love for your body can bring more peace and acceptance right now. Don't be like me and wait for a horrible life event to wake you up to how amazing your body is. You are beautiful just the way you are. Get to know your body from head to toe. And thank your lucky stars it's there to support you each morning!
Make it a Daily Practice to Love Your Body
When I was diagnosed and went through my initial surgeries I vowed to never take my body for granted again. I wanted to spend every day showing this body love and affection. Now, that love and affection weren't easy. Sometimes it was hard,  sometimes I failed. But time and time again I come back to this lesson.
To generate true love and appreciation for your body, it has to become an everyday practice. It's more than just shifting the way you see your physical appearance, it's about the language you use when you talk to yourself and how you exercise self-compassion. In this video, I share more about how I used self-compassion to heal after trauma and find self-love again. I hope my lessons inspire you to start a practice of gratitude for your body today!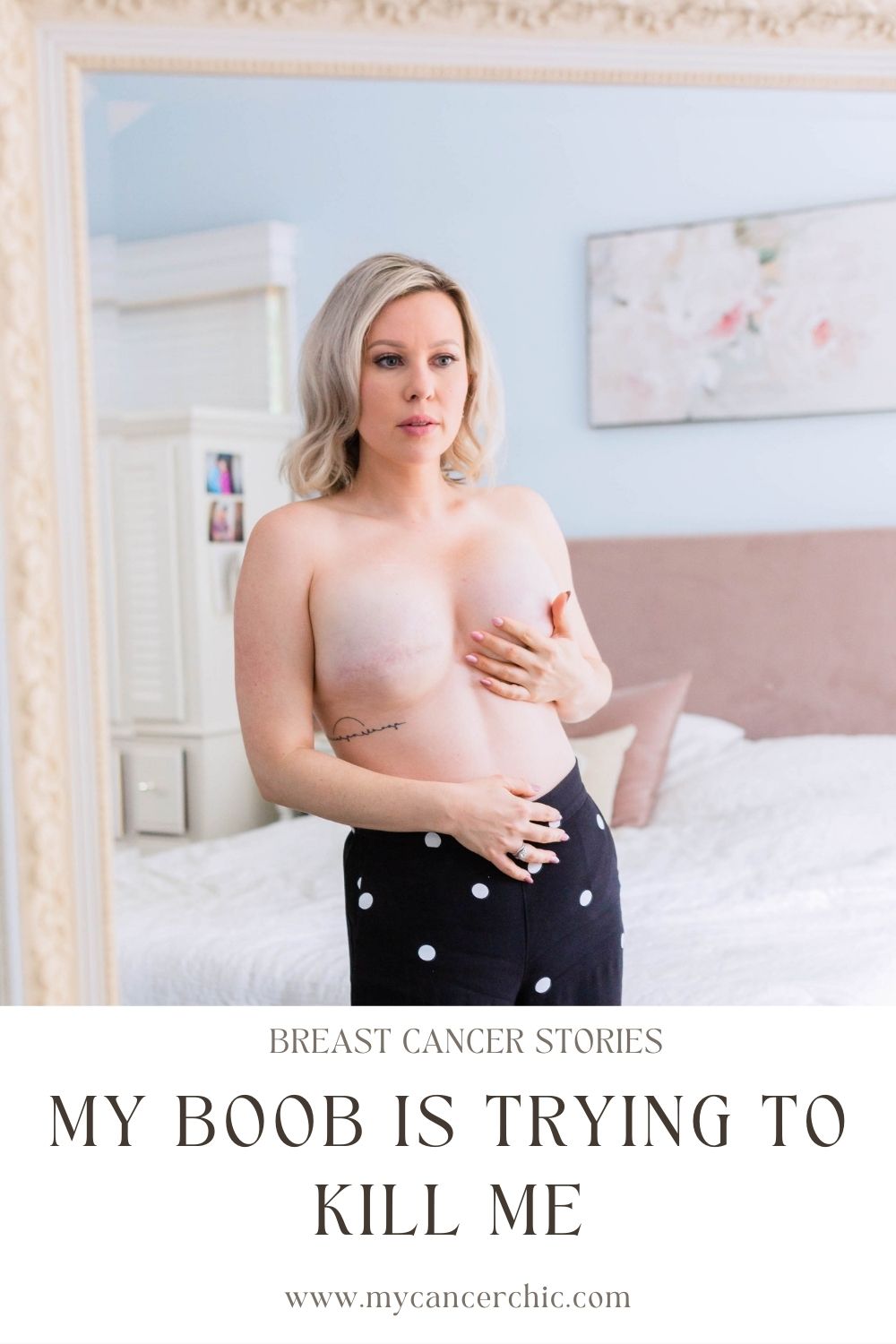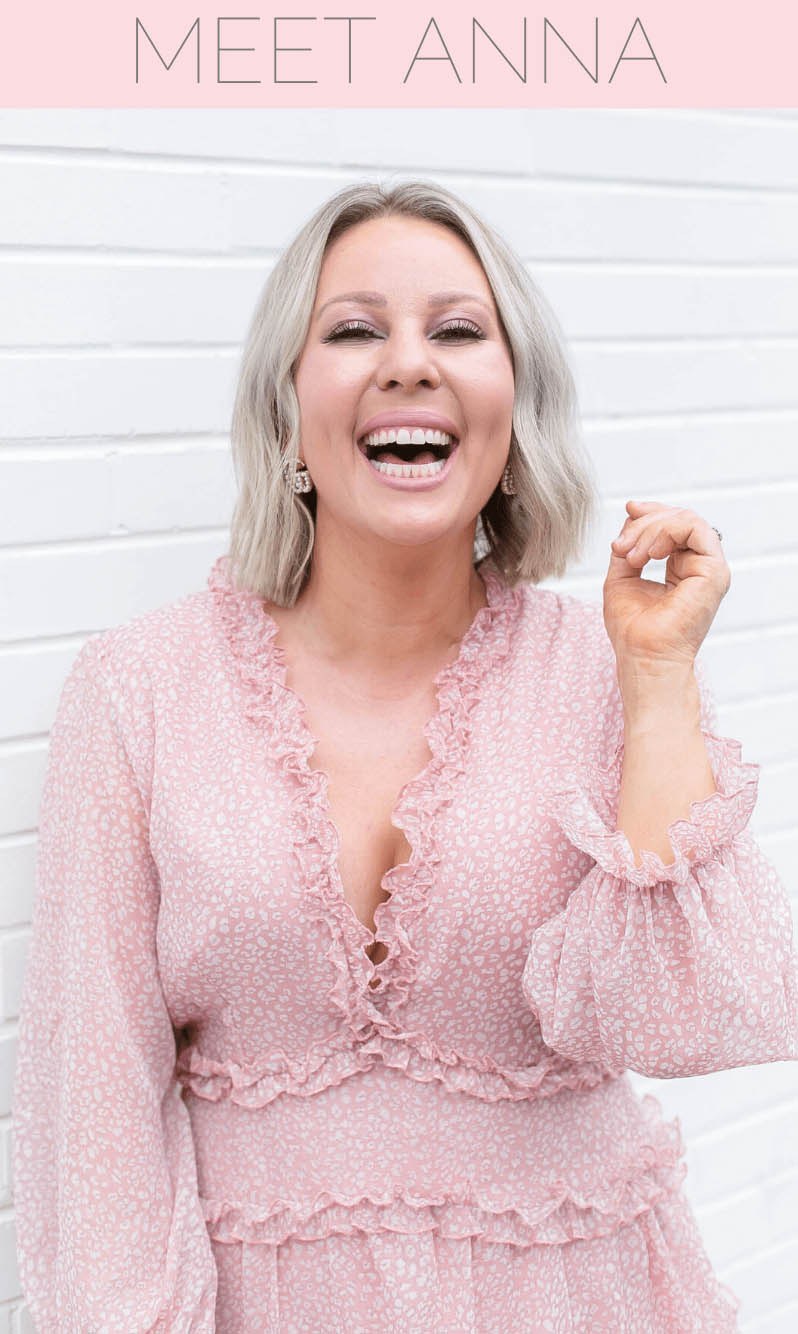 Breast cancer survivor, lover of style, beauty and all things pink! Inspiring you to thrive through adversity.