Everyone starts the new year excited to get organized at home but how do you get started? If you're anything like me I have a million ideas but I feel overwhelmed and narrowing them down and actually starting the habits can be hard. In today's post, I am sharing 6 actionable steps for how to get organized at home and where to start. Each organization tip has clear step-by-step action steps you can implement today for a more organized life in 2022. Whether you want a clean house, kid's room, or just desk drawers, these organization tips will help you feel less overwhelmed and help you look forward to a more tidy home.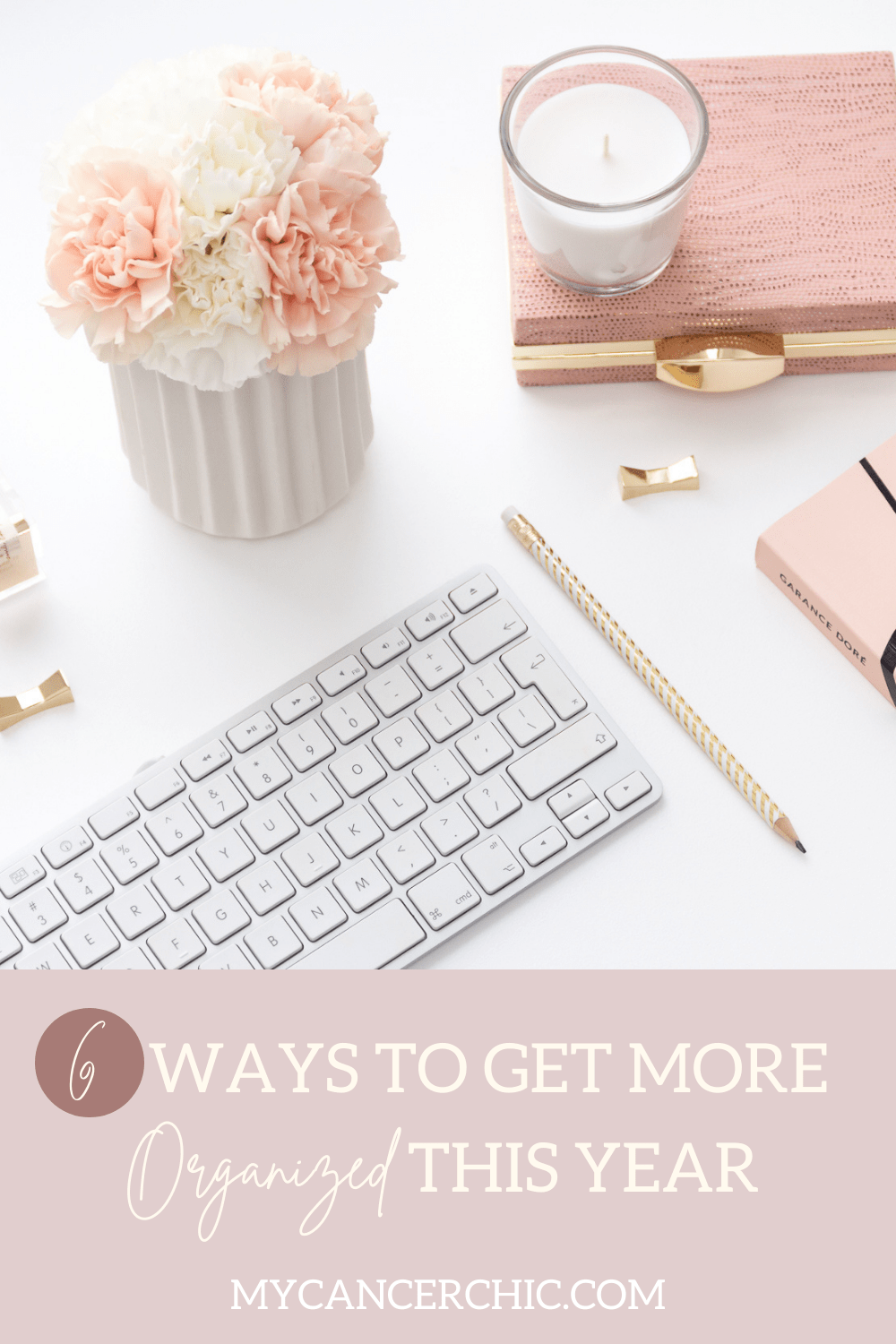 Get Organized at Home: How to Get Started in 6 steps
Get Organized for the New Year
1. Get organized by setting up a Master Calendar
Action Step(s): Pick what master calendar method you will use (digital or print). Once you have chosen get any materials you need and commit to using that method for the year.
Outcome: By having one master calendar you and your family members will immediately find it easier to stay on top of your tasks, events, and family commitments. Last year I decided to use Outlook calendar for everything and it changed my life. I put all my personal, blog, and work events in one place and find I am much more organized in my planning and execution. This will also help you feel less overwhelmed because you will have one place to look for planning, appointments, and events.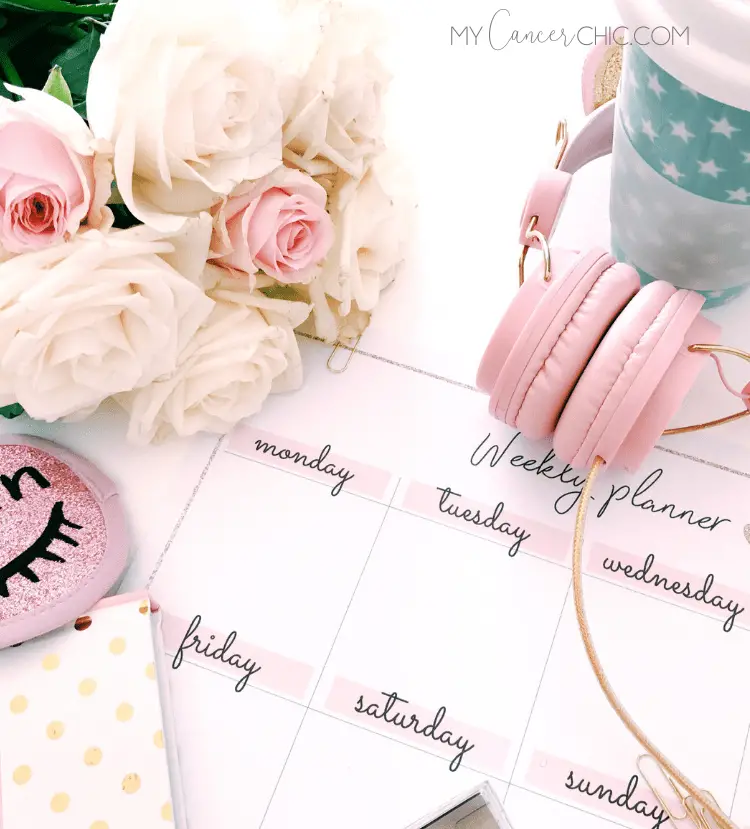 How to Get Organized at Home
2. Get organized by Meal Planning
Action Step(s): Pick a template for your meal planning (paper, app, notebook) & start compiling recipes you want to try. Pro Tip: Create a  Pinterest Board of recipes you want to try so when you sit down to meal plan you will feel less overwhelmed looking for ideas.
Outcome: Having your meals planned ahead of time limits the chaos and leads to healthier habits. Meal planning also helped you have an organized pantry.  I always do meal planning on Sunday and order groceries virtually for delivery that day. This process of meal prep helps my family start the week healthy and organized and all family members know which meals will be cooked on which days.  Want more organization tips & resources on meal planning & nutrition? Check out these posts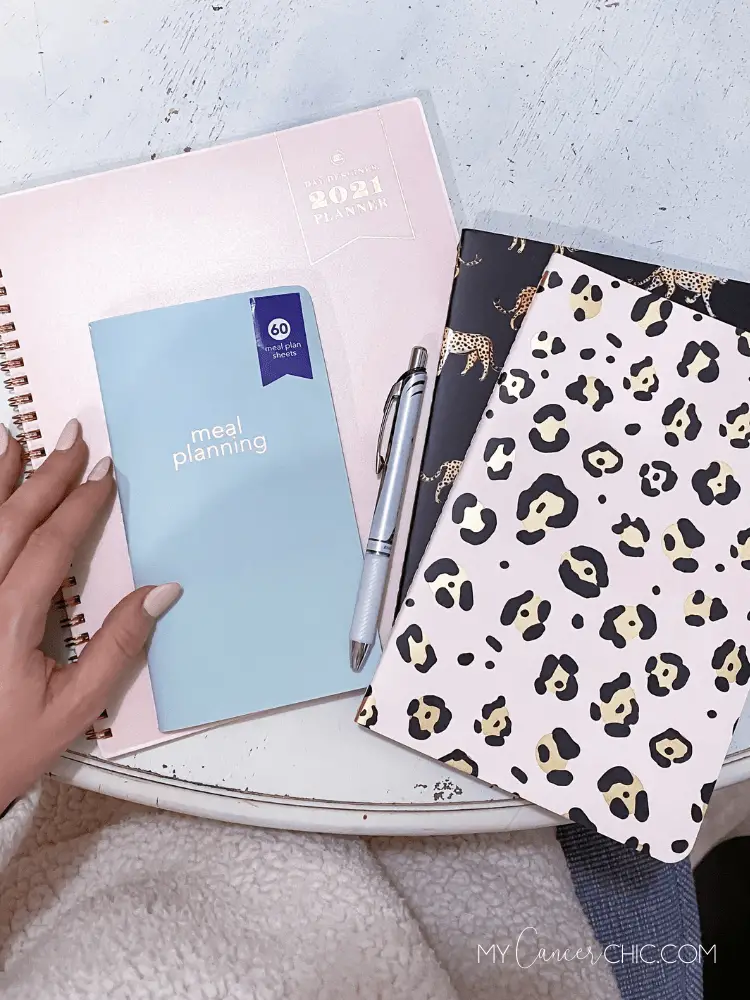 3. Get organized by starting a Budget
Action Step(s): Read my article on starting a budget and do an inventory of your current spending. 
Having an electronic budget system and organization process also helps you eliminate file folders and clean out desk drawers filled with receipts. In my budget blog post, I take you through step-by-step instructions on how to get started.
Outcome: Having a budget allows you to have more awareness and ownership over your spending and bill paying. By having a budget (and sticking to it), you can reduce financial stress, stay out of debt and get your life more organized. It also allows you to build savings and be prepared for unexpected expenses. Stay tuned for more financial/budget-related content on My Cancer Chic coming soon. We use the Mint software & Quickbooks Self-employed (get 50% Off Quickbooks).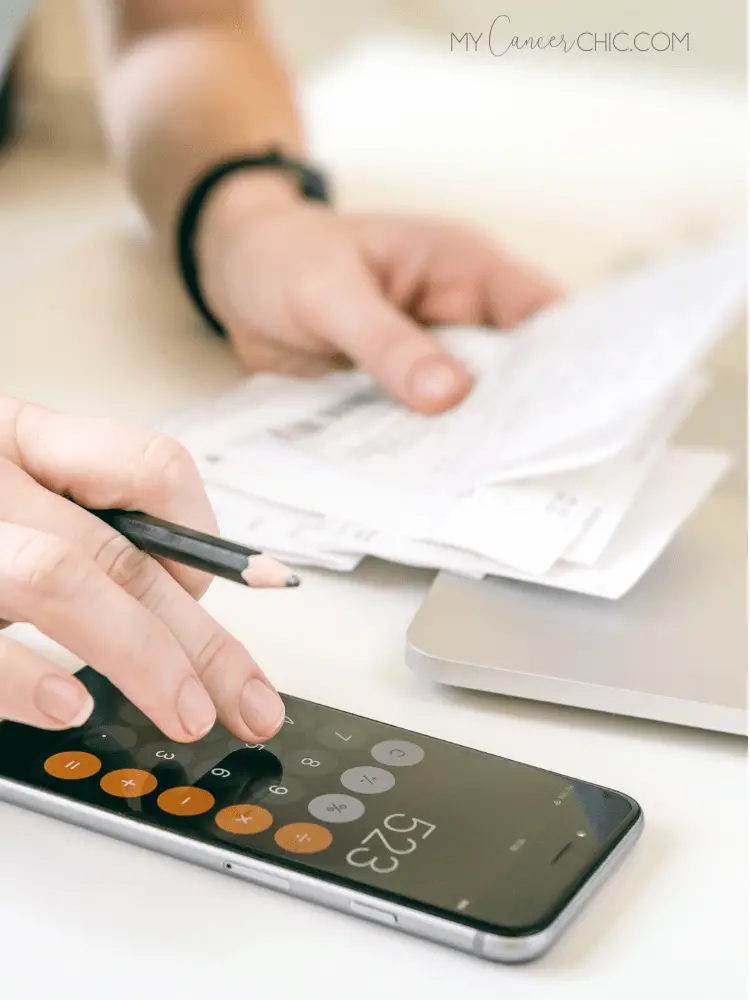 4. Create System for Regular Closet Review & Organization
Action Step(s): Pick one closet to start with, Add two empty bins/boxes to pack things away throughout the month (Donate/Pack Away). At the end of the month review the bins, clear them out and start again.
Outcome: If you are anything like me, closets, particularly the kids room and linen closet are the hardest to get organized and keep them that way. We all want a clean house but it can feel daunting. By implementing step by step organization tips and processes for all family members it can break down the process and make it more doable consistently. Consider hiring a professional organizer to get you started and set up a clear system for where everything should be put. Starting with the foundation is key.
When my son was born, I knew I wanted a fresh start and a way to keep his closet organized. I put a system into place early on with baskets to be used for transitioning clothing he was growing out of as well as toys/books we wanted to discard or donate. Setting these systems up ahead of time made it easier for me to keep the kid's room closet organized. Put this system in place for your most dreaded closets and by the end of the year, you will clear the chaos one month at a time.
5. Set Actionable Goals
Action Step(s): Set SMART goals and list the actions necessary to achieve each goal this year. These goals can be about organizing pantries, cleaning home offices or just keeping your calendar more organized.
Outcome: Having action steps aligned with each goal will ensure your goals are achievable. Some may be familiar with SMART goals, which I used a lot when I was a teacher. When you are thinking about your goals make sure they are SPECIFIC | MEASURABLE |  ATTAINABLE | RELEVANT | TIME-BASED. I sat down in the past few weeks and narrowed down my goals into 1 per category (blog, social media, family, marriage, and wellness). For each area, I wrote out my goals with the SMART criteria, and then I listed out the action steps for each goal to refer to weekly/monthly. This process will help you stay more organized, less overwhelmed, and continue progress towards your goals consistently. Try this step-by-step process for setting your organization goals this year.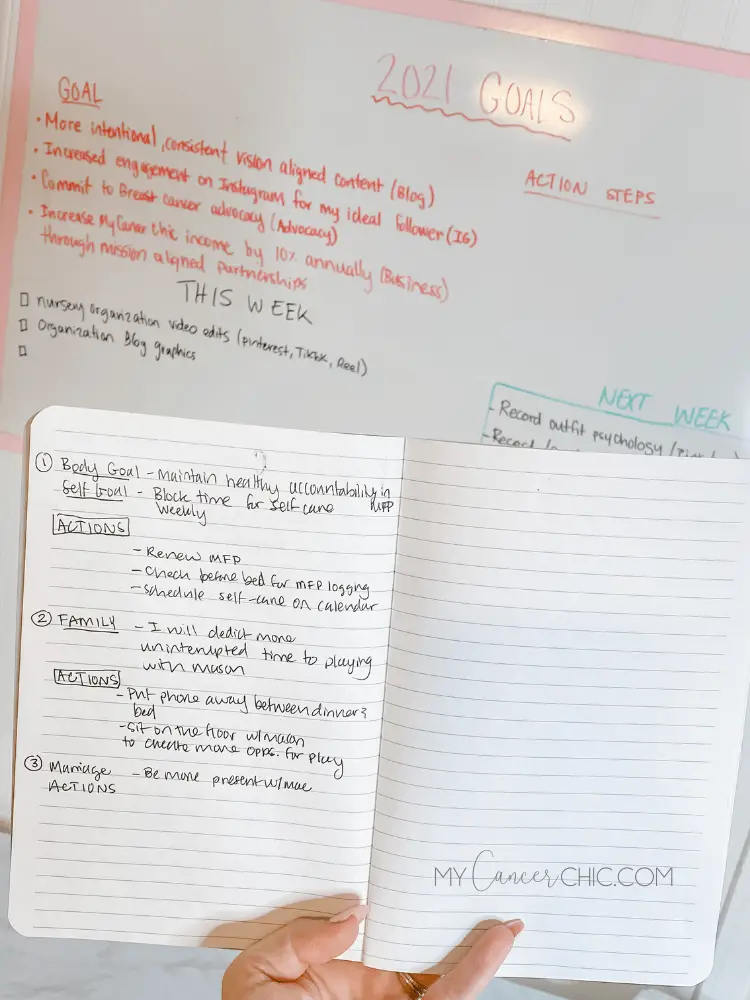 6. Set up a system for tracking progress, reflecting & celebrating success
Action Step(s): Determine a method (notebook, accountability partners, weekly meetings, etc) to reflect on your organization goals and celebrate your wins. Start tracking your process and document milestones/outcomes.
Outcome: When it comes to organizing our lives and keeping a clean house, we can quickly fall into the trap of wanting to do everything at once. By setting up our SMART goals above and tracking the action steps we can ensure we are following the process step by step and staying on the right track.
Now it's time to set up a system for reflection. This will allow us to celebrate the progress we have made and reflect and pivot to new goals/actions as needed. This year I decided to use a small notebook for this work and keep track of my wins and growth throughout the year as I got more organized. When you are able to document your progress you will stay on track towards your goals and feel a great sense of success long-term as you will be able to look back at your documented wins and milestones.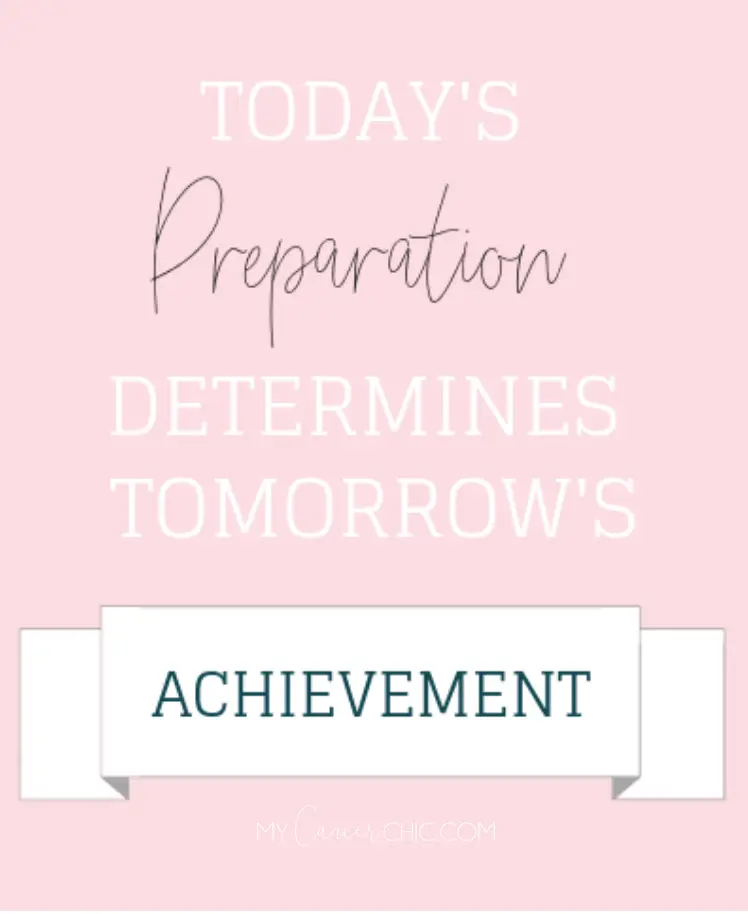 Hopefully with these organizational tips will help you plan out your goals for next year.  Instead of saying "I can't get organized", you can use the step-by-step process I shared with these 6 steps. I want to help you clear the chaos and stay more organized this year. Want more tips on getting organized? Check out this post and this other post can help you with long-term habit change. Which tip did you find most helpful to get organized?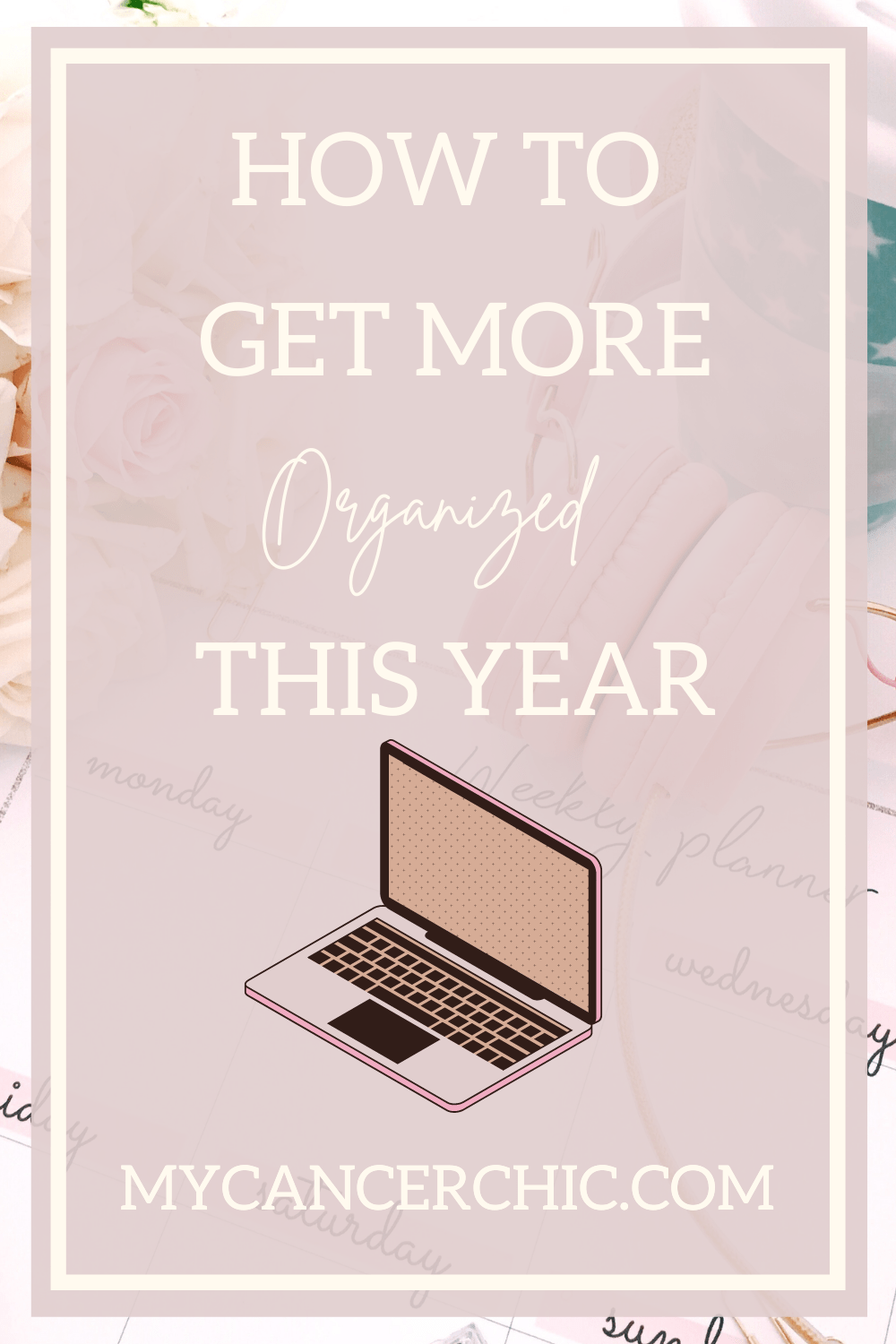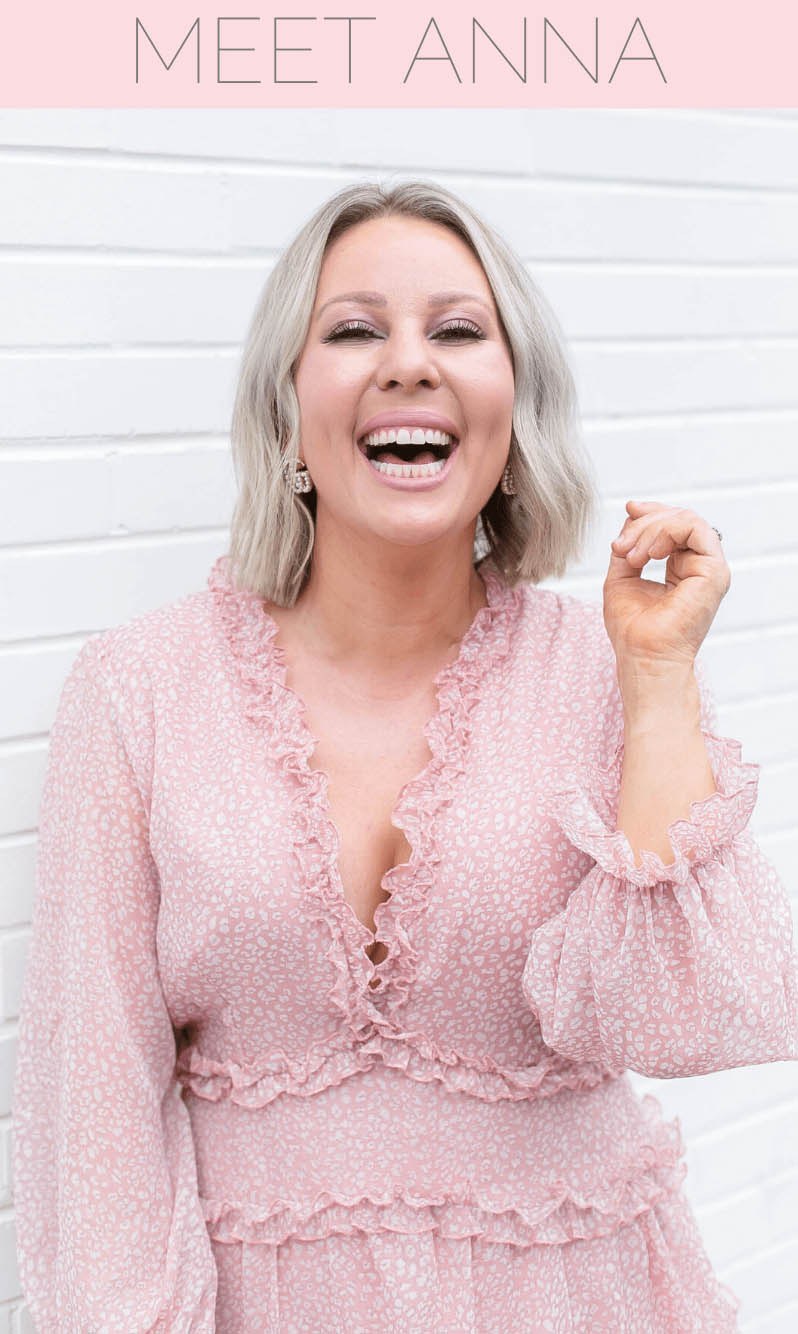 Breast cancer survivor, lover of style, beauty and all things pink! Inspiring you to thrive through adversity.