When the ladies at Vogue Wigs reached out to me to try one of their wigs, I jumped at the opportunity. I was getting a little bored of my short hair and saw this as a chance to try a new look and share my review with all of you. While going through chemo, I loved wearing wigs as a way to change up my style. I alternated between rocking my bald head and trying different wigs.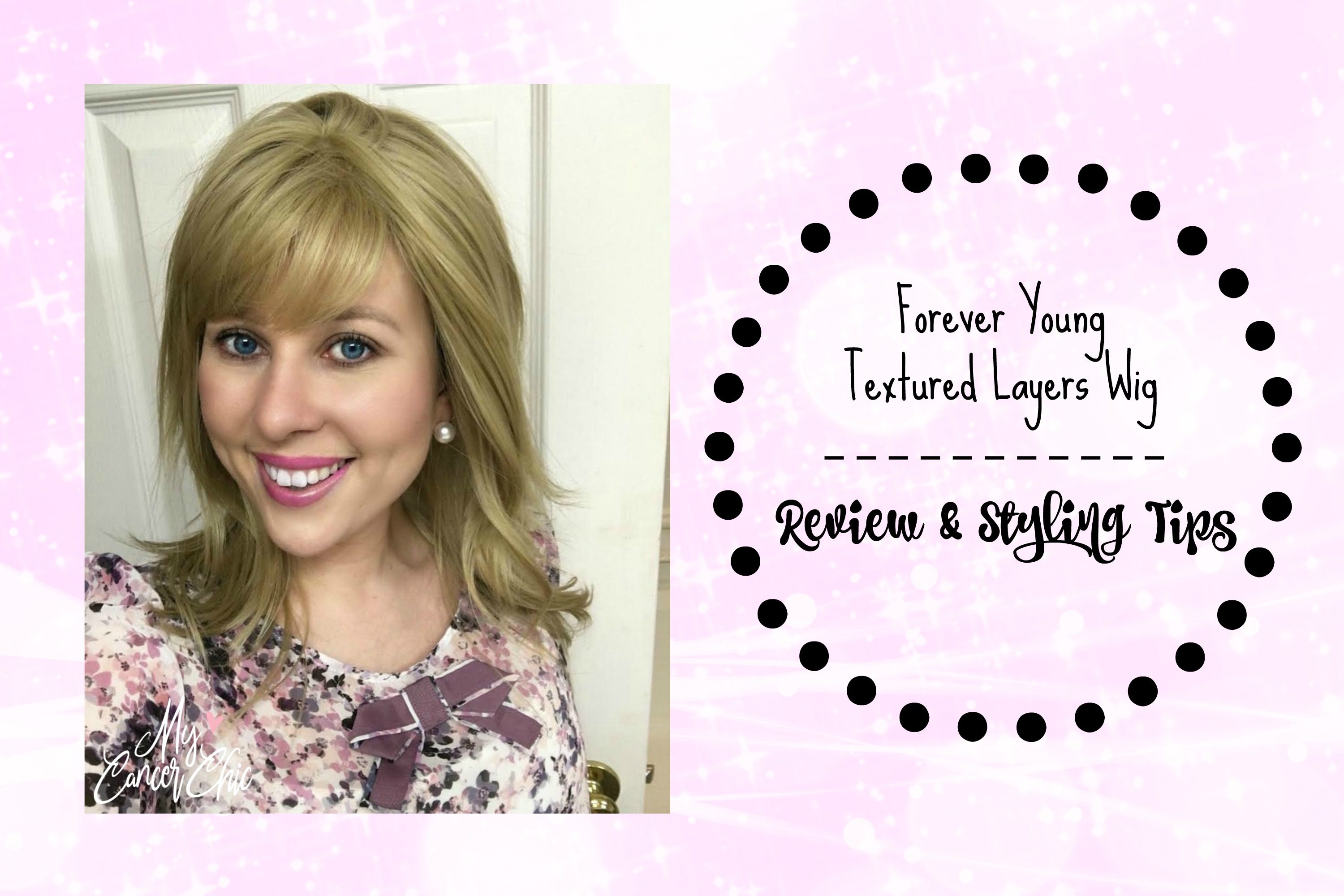 The wig I chose from Vogue Wigs is called Textured Layers by Forever Young. I have previously tried wigs from Raquel Welch, Noriko and Jon Renau so I wanted to try a different brand. My hair is currently between a pixie and a bob, so I was looking for something longer. I was attracted to this style by the layers and the bangs . I love bangs on wigs because they can be used to conceal the false hair line.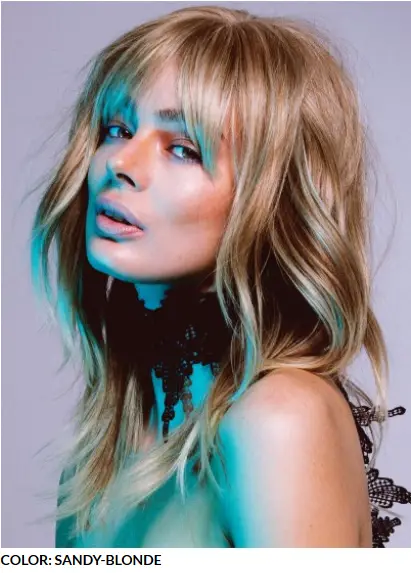 So what about color? There are so many options. I was hoping to get the wig in Madeline Blonde or Sandy Blonde, but both were out of stock due to popularity. I settled on 16-22HL (Honey Blonde highlighted with Champagne Blonde). I had a hard time deciding between this color and the 24BT18 (Butterscotch Creme Blonde swirled with Dark Ash Blonde). Now that I have seen the color in person, I wish I would have gone with the 24BT18. Choosing color online and matching it to your skin tone can be very difficult. I suggest watching lots of Youtube videos and reviews to find someone with your similar skin tone wearing the wig. I also reviewed a lot of pictures on the VogueWigs Intagram feed to get a sense for the true colors on various people.

So what about construction? This is a synthetic, heat-resistant, full cap wig. It does not have a lace front and has a middle part/seam. This wig is made from multiple wefts of hair sewn together onto the cap. I found that the wig was a big big on my head and needed to be modified by sewing some of the wefts together. I re-sized one of my wigs during chemo and it made a huge difference in the appearance and fit. Youtube videos helped me figure out exactly how to complete this resizing process. For more details on wig types and wig construction check out this post.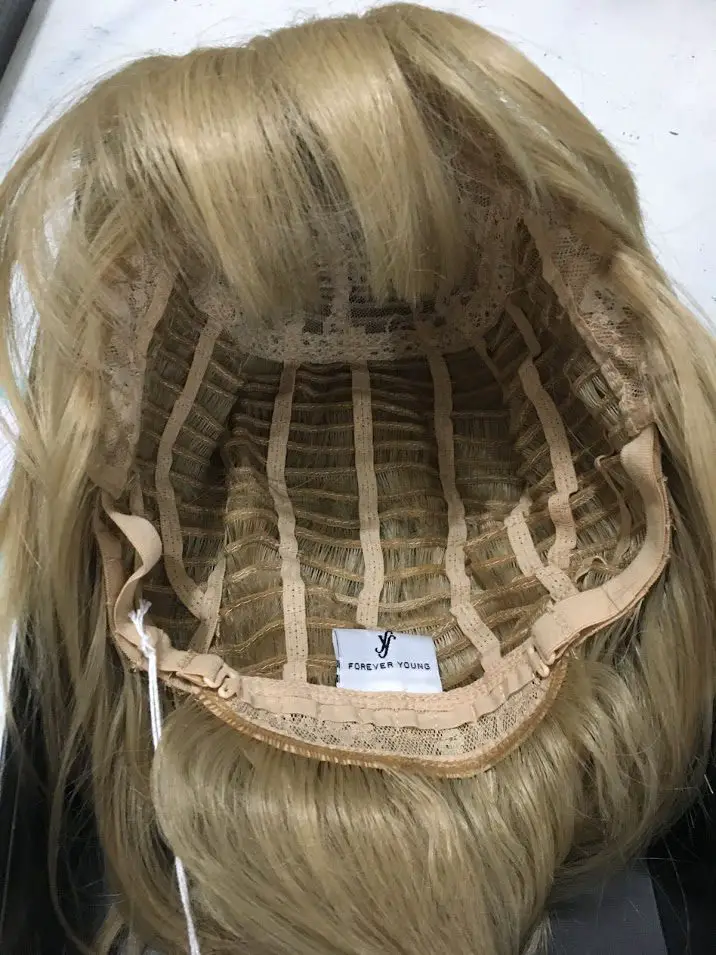 Now let me get right into what I liked and disliked about this wig.
Likes
The length of this wig was perfect for me. I wanted something with a little more length than my current pixie/bob. Anything longer would tangle too easily. This wig was easily brushed with a wire-bristle brush and gave a great addition of length to my look without weighing me down.
I absolutely love layers. They take a wig to the next level and make it look more natural and less fake or structured.
The style of this wig with the textured layers made it very modern and fun. It could be styled many: straight, curly, pinned up, headbands, and even braids.
The synthetic hair was very natural looking. Some wigs are very shiny and immediately look fake, but that was not the case with this one. I also loved that the material is heat resistant and can be styled with a curling iron or straightening iron on temps at or below 350.
Dislikes
The center part makes the wig appear less natural and the wig base is more prominent. I like to wear my hair to the side with a deep side part but this wig could not be manipulated in that way due to the construction.
My husband immediately commented on the thinness of the backside and the layers. The base of the wig was very thick, but the bottom and back thinned out significantly.
This color was somewhat flat and it was a little too light for my skin color. It washed me out. The colors I wanted "Sandy Blonde or "Madeline Blonde" were both out of stock. I prefer something with roots and highlights to give more dimension and appear more natural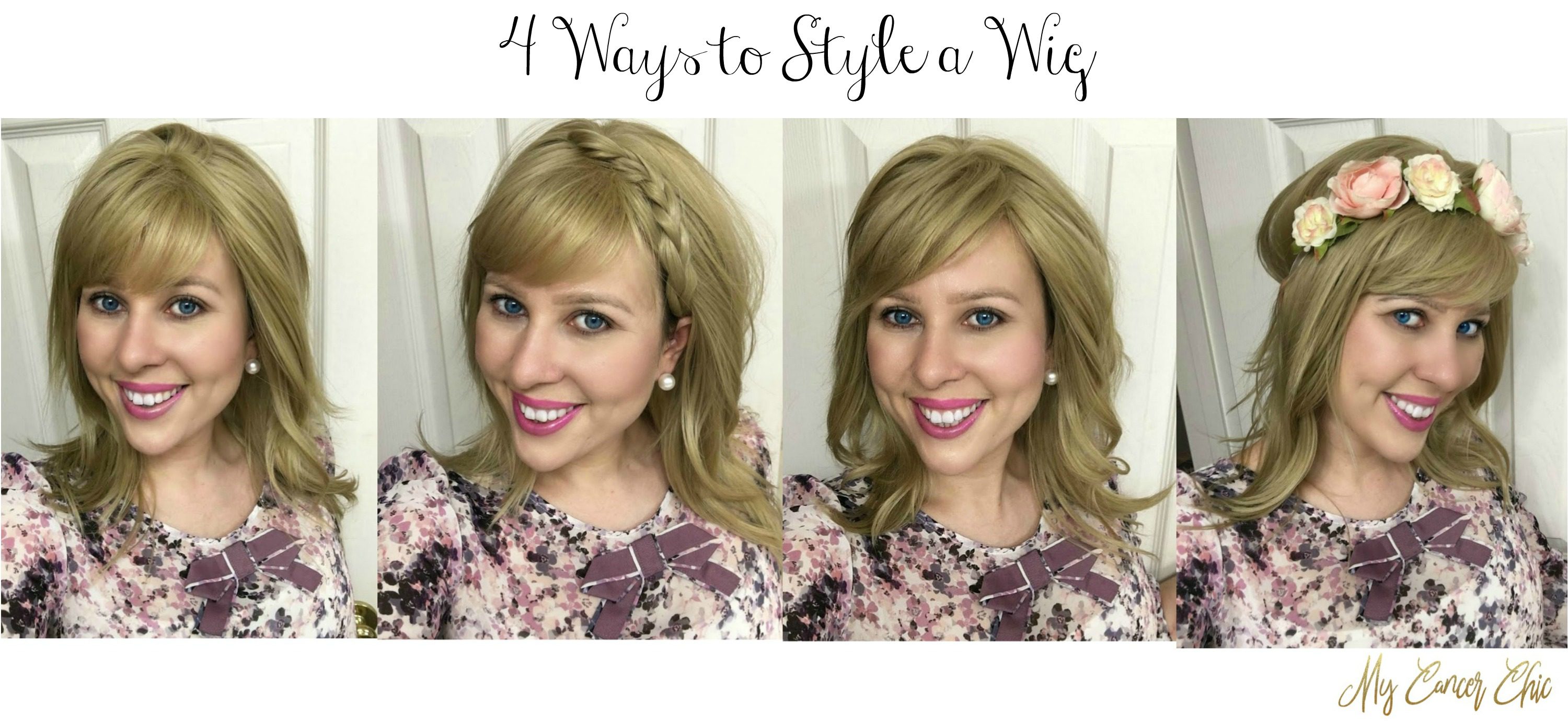 Check out the video below for a more in depth review and ideas of how to style this wig.
I will be giving this wig away to one lucky follower! Email me at [email protected] and tell me a little bit about yourself and why you would like to win this wig. Also make sure to follow My Cancer Chic on Instagram and Facebook.

Disclaimer: I was provided with this product for free in exchange for my honest review. All thoughts and opinions expressed are my own and are not influenced by the company that provided this product.
Save
Save
Save
Save
Save
Save
Save
Save
Save
Save
Save