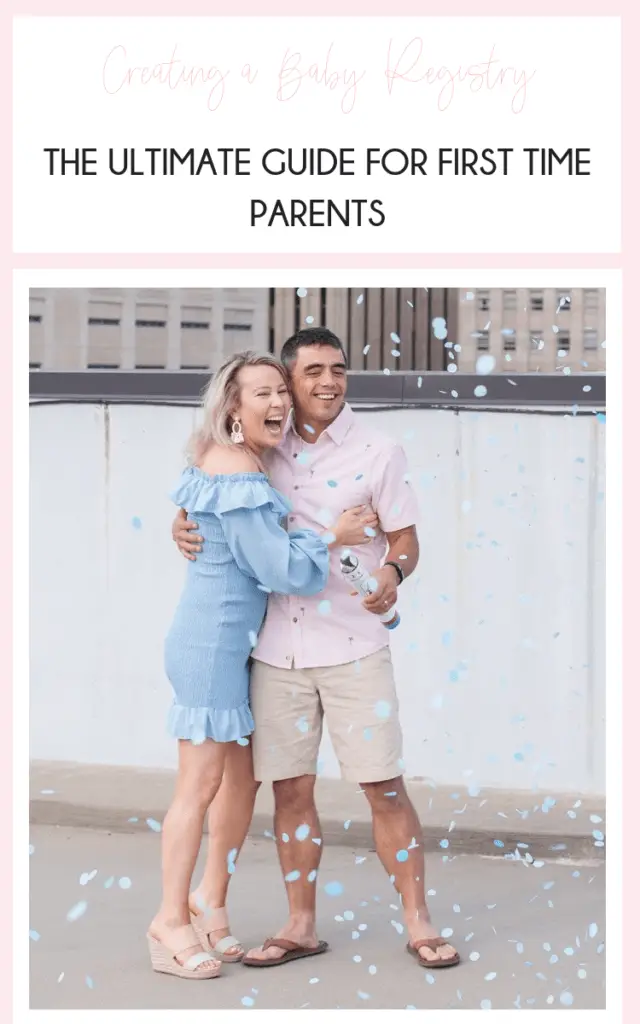 Working on the baby registry has been a long process. I love to research and it has been so fun getting input from all of you and reading tons of reviews to narrow down our list. While we haven't tried any of these items with our sweet peanut (9 weeks to go), we sharing what we decided on in hopes that it will help all of you soon to be parents out there as well. After baby C arrives I will do an updated post with all of our first month essentials.
So let's dive right in! Keep in mind this is very long list and not all of these are essentials. I wanted to share everything we picked out though so you could benefit from our research and all the recommendations we received. I also know I will be referring back to this list as he starts eating to get all the baby led weaning items.
First Trimester: Pregnancy After Loss
Top Recommended Baby Registry Items
These are the items we had recommended to us the most by current parents
Baby Registry: Transportation/Security
Seats/Sleeping
Baby Registry: Clothing
Baby Registry: Feeding
Keep in mind I have no boobs due to breast cancer so breast feeding is not an option. While I grieved this loss a few years ago, it's been freeing to not have to address breastfeeding now and all the pressure that comes with it. We will be formula feeding and I have done extension research on organic formula for our babe. I'll report back once I know which ones work for him.
For when he starts eating solids
Baby Registry: Diapering
Baby Registry: Bathtime
Baby Registry: Books/Misc.
Check out the widget below for some of my favorite baby books!
[show_shopthepost_widget id="3755440″]
Baby Registry: Postpartum Care
I'll do a full post about what I am packing in my hospital bag in a few weeks, but here are a few essentials.
Phew that was long but wow do I love lists. I hope this is helpful for you as all of the other guides were for me!