We have been doing a master bedroom refresh and my final step was finding some type of art for the giant wall in front of our bed. After seeing an IGTV tutorial from my favorite home decor babe @livingwithmb, I was sold on the idea of a dried floral wall art arrangement.
This DIY project was not cheap but it's a beautiful way to bring glam to any room. Let's jump into this home decor DIY and I will show you what I used and how to make your own floral wall arrangement.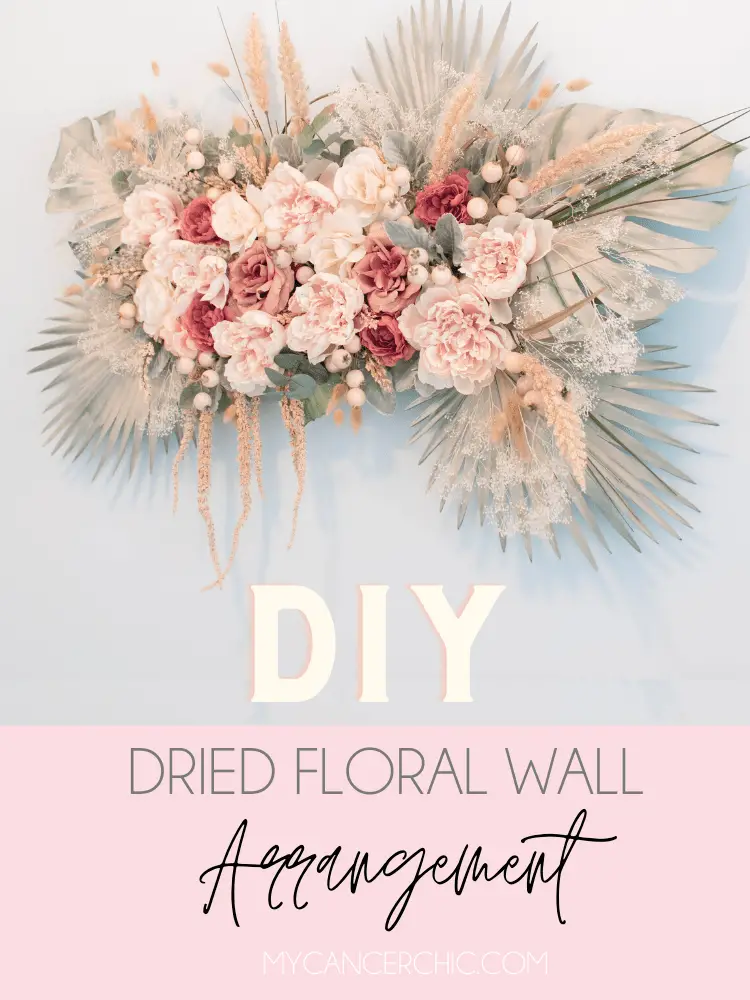 I went ahead and pulled a full shopping list of all the items needed for this DIY art piece on Amazon.
I went with neutrals and mauves to match our custom DIY velvet bed (which will be revealed soon), but you can use any colors you want.
Be sure to get more florals than you need so you have plenty of pieces to cut and layer. The key to this piece is fullness and texture.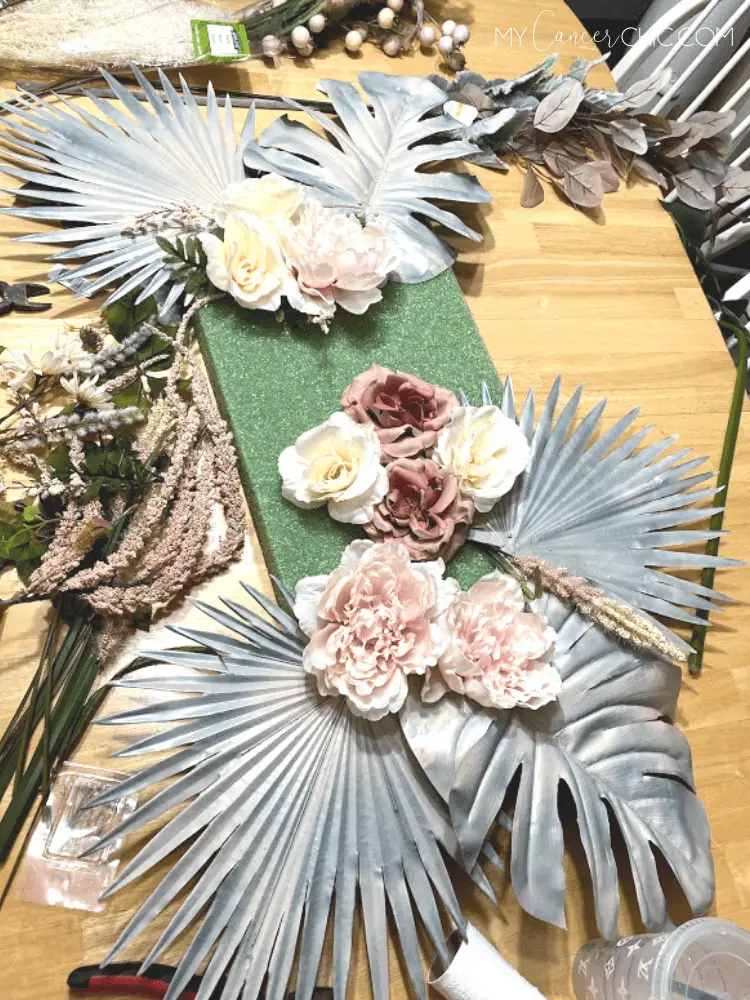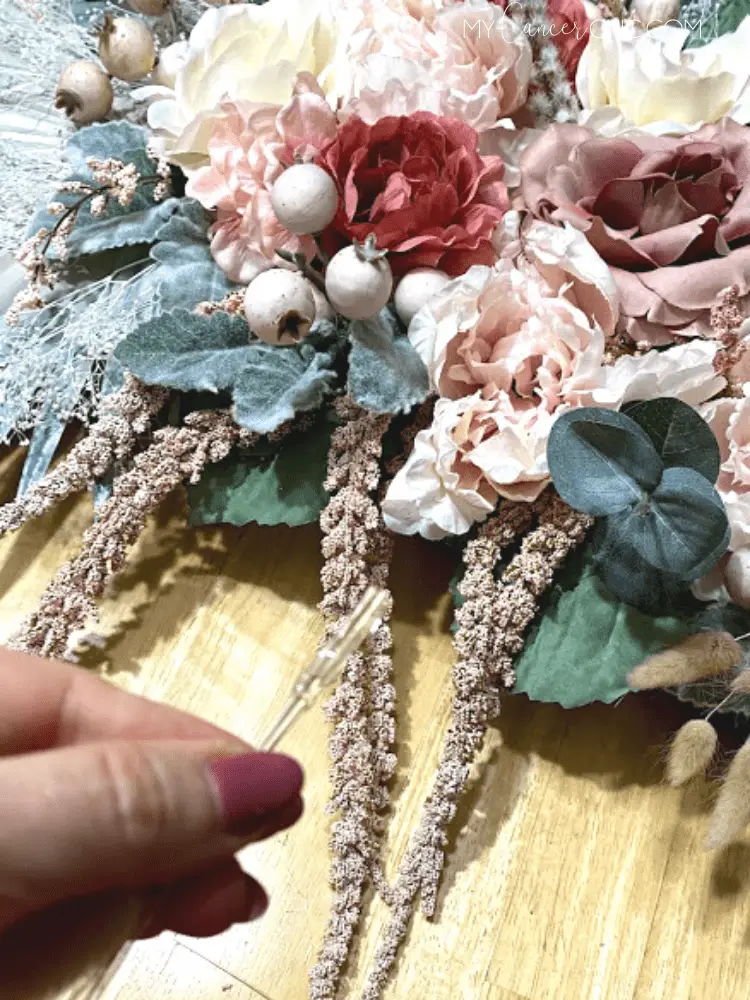 Directions
If you choose to spray paint your large  leaves like I did, plan to do this a few hours or a day in advance.
Lay out all your pieces and start brainstorming the arrangement on your foam. Do not pin or glue anything at this point
Once you have your design in mind, start by pinning the large leaves with the sewing pins. The large leaves will give you the edges to work from and then you will work inward with your design
I then started arranging the large flowers in groupings. I cut the stems with the wire cutters and then stuck the flowers right into the foam. This allowed me to move them around as my arrangement came to life.
Continue to build out your design adding more pieces to small clusters and spreading out as you go along. For smaller pieces I used a hot glue gun to make the ends tacky and then slid them into place under or attached to the other pieces.
Continue layering and adding pieces until you are happy with the design.
Hang your beautiful creation on the wall with 2 long nails. The nails can go right through the foam board and will hold it securely in place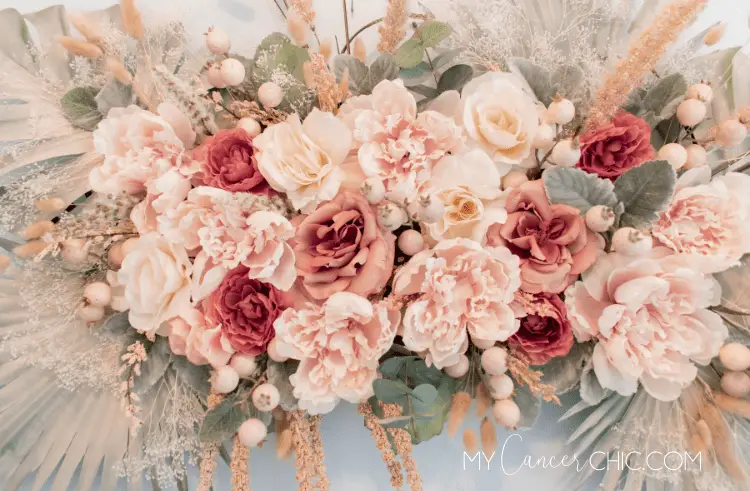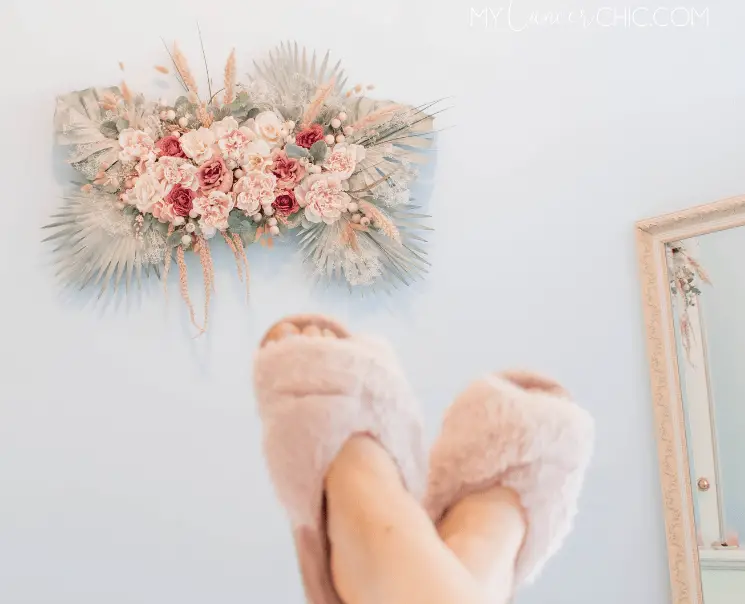 Enjoy your beautiful floral creation. Mine ended up costing $150 and took me about 3 hours including 1 hour of drying time for the spray paint. I am obsessed with this DIY floral piece in our bedroom and love waking up to it each morning.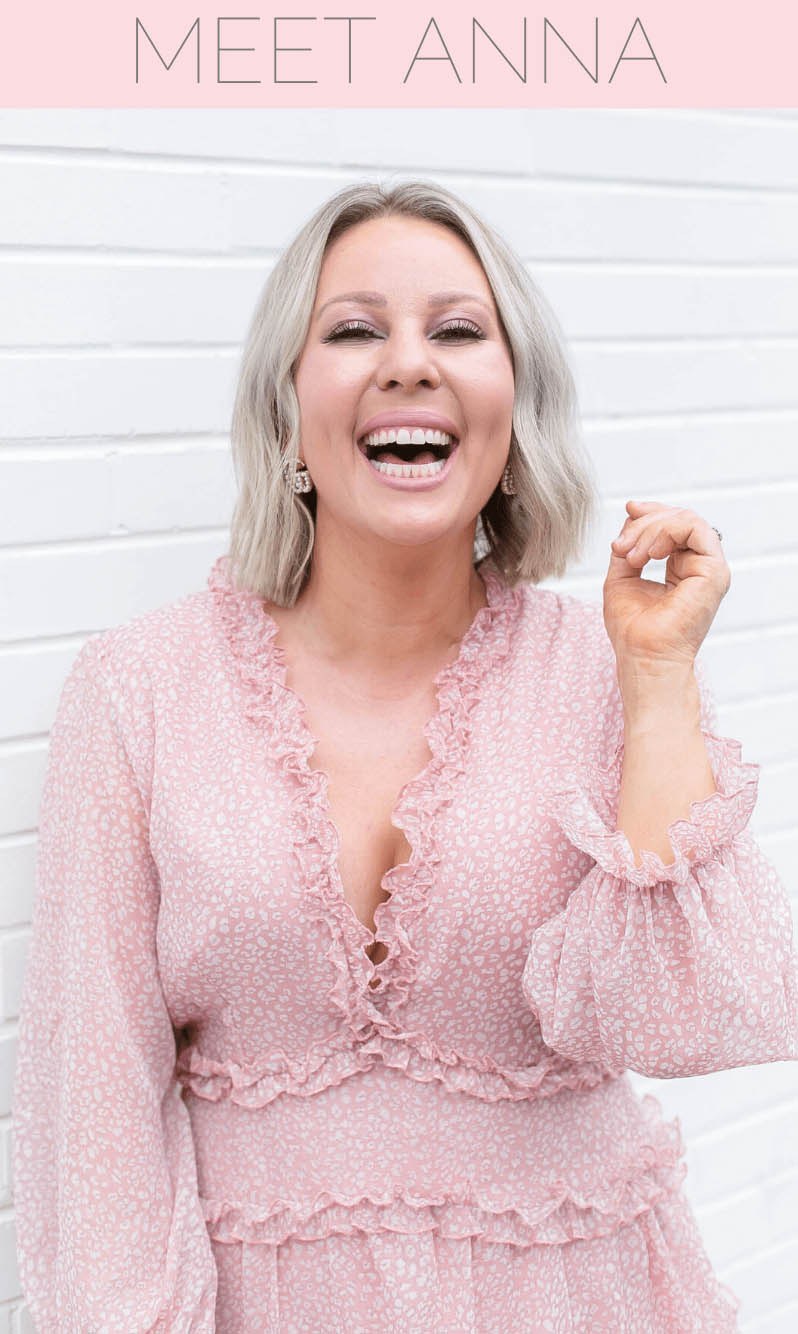 Breast cancer survivor, lover of style, beauty and all things pink! Inspiring you to thrive through adversity.