Let's be honest, we all want to look younger, but aging is a natural part of life, and one I am grateful for after cancer.  For the longest time I thought Botox and fillers were not for me and somehow went against my passion for self-love and wellness. So what changed my mind? Keep reading to find out and get the inside scoop on my Botox experience with Skin Raleigh.
Thank you to Skin Raleigh for partnering on this post.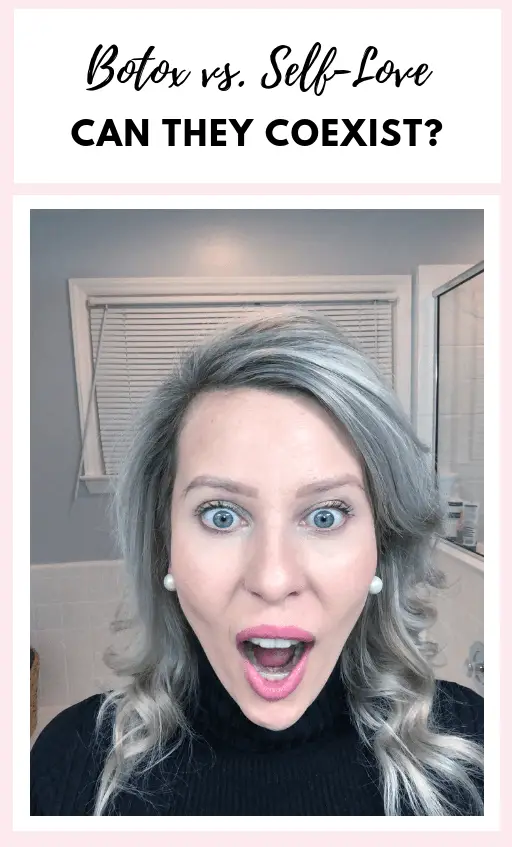 Botox Vs. Self-Love: Challenging My Misconceptions About Aging
Following my breast cancer diagnosis and treatment I was left with evidence of aging beyond my years. Despite regular exercise, eating well and taking care of my skin, my appearance wasn't matching how I felt inside. My under eye area became a major source of frustration. No matter what I tried, I looked tired and haggard daily.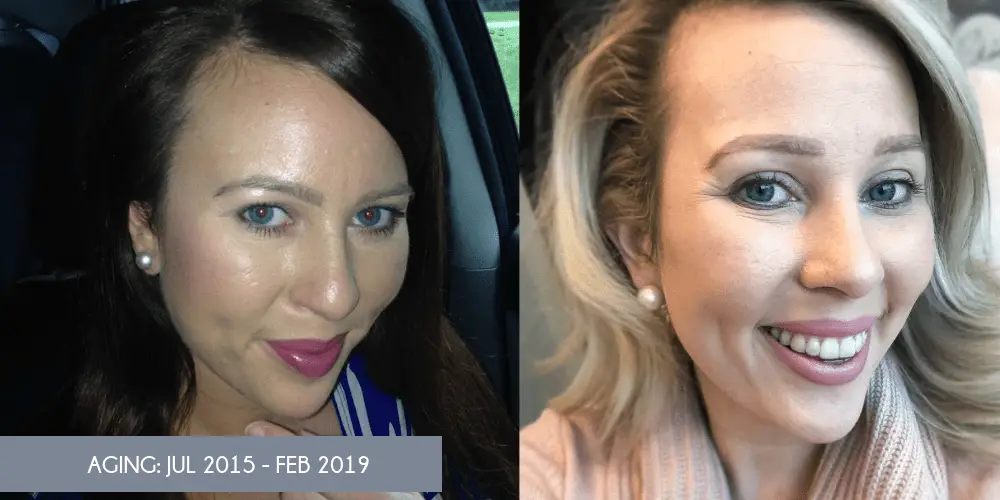 Why Get Botox or fillers?
For the longest time I felt like cosmetic enhancements went against my values of self-love and acceptance. I had that misconception that by choosing to modify my appearance, it meant I didn't love myself as I was.
What ended up changing my mind what that I really came to be OK with myself after cancer. It was only once I truly rebuilt my confidence and self-image that I felt secure enough to make a decision about Botox and fillers. Whether I loved myself had nothing to do with it, filler and Botox became tools like makeup (but more expensive) to help me enhance my natural beauty and let my thriving spirit shine through.
Stress & Aging
While my aging process was sped up by cancer, women everywhere face various stress that impact their appearance. Maybe it's a death in your family, raising children, a divorce or a chronic illness -- emotional stress of any kind can do a number on your skin. While my post-cancer self celebrates the gift of aging, it doesn't mean that I want all those years to show!
New to Botox & Fillers? Do Your Research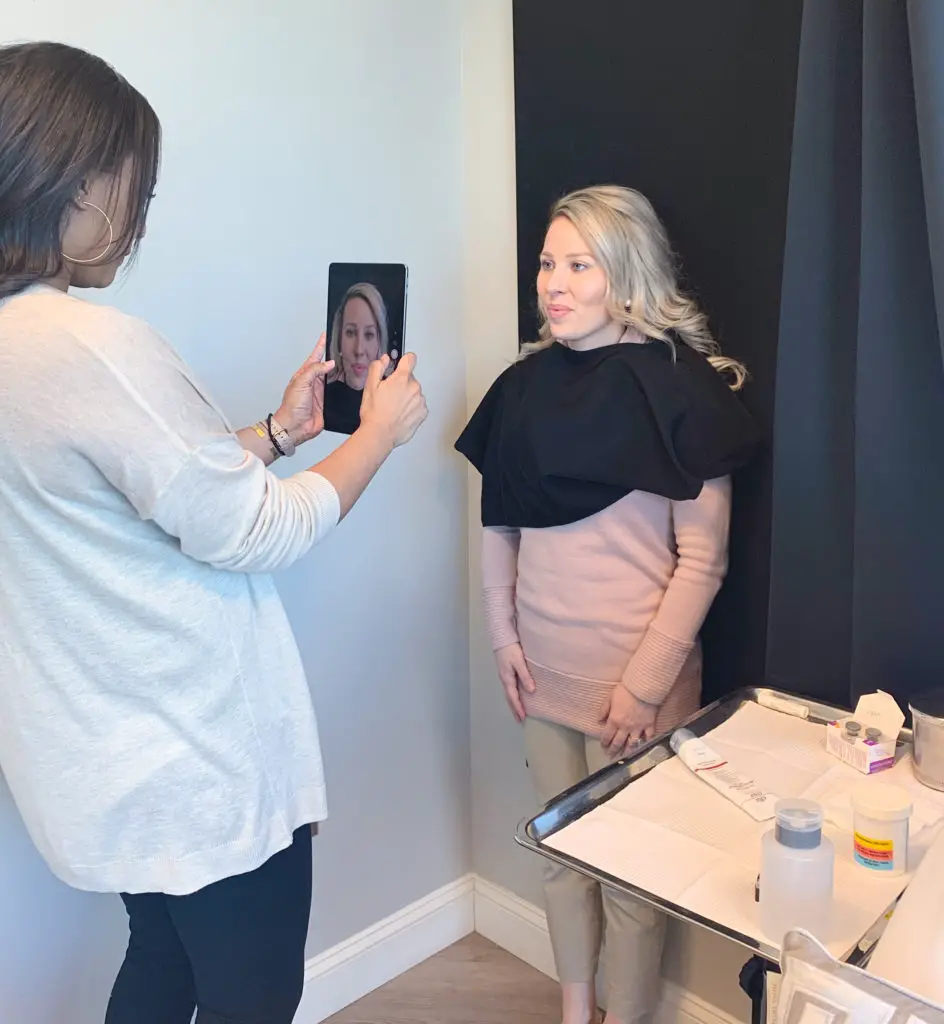 After learning about tear trough filler on YouTube, I became hooked on this route as a solution to my deep tired eyes. As I was completely new to fillers and injectables, I research the procedure for months! After talking to many providers in my area, I decided to go with Skin Raleigh based on their excellent reputation and highly qualified staff.
I met Gretta, Skin Raleigh's #Ladyboss extraordinaire through a mutual breast cancer friend many years ago. Stunned by her beauty and ageless complexion, I had to know her secrets. She is literally a walking poster child for Skin Raleigh services. I knew if Gretta trusted them with her face, I was in good hands. I pitched the partnership idea to Gretta and here we are -- women supporting women!
Gretta set me up for a consultation to confirm I was a good candidate for under eye (tear trough) filler. When determining my treatment plan we decided to add in Botox 2 weeks prior to the filler to help relax the muscles around the eye and limit potential pulling on the filler. I later decided to add on the Botox for my frown line and upper forehead.
Everything You Need to Know About Botox
You had so many great questions, and I now have the answers from Skin Raleigh's nurse injector Jetta - so let's jump right in.
When to Get Botox
Do you have lines on your face that you can see with a resting expression or creases that stay a while after a big smile or raised eyebrows? If so, you may be a good candidate for Botox. Jetta and I joked that if you wore scrunchies in school and watched the Rugrats it's probably time for Botox.
Botox can be used preventatively or correctively. For younger women, Botox can be used to prevent deep lines/wrinkles from becoming static. The large frown line between my eyebrows is a perfect example of one that would have been easier to treat preventatively before it became so strong and static.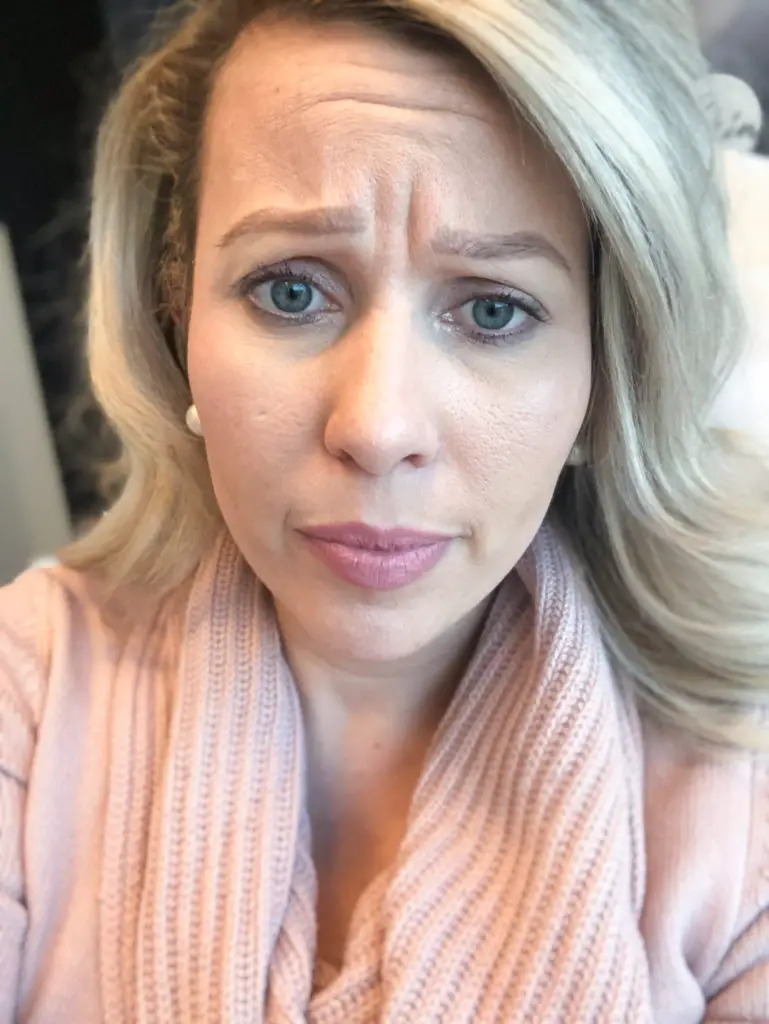 How to choose a Botox provider
This step is extremely important!!! All those Botox horror stories you hear are from people who went to poor providers. If done correctly Botox won't be noticeable. Ideally, you'll just look rested and refreshed.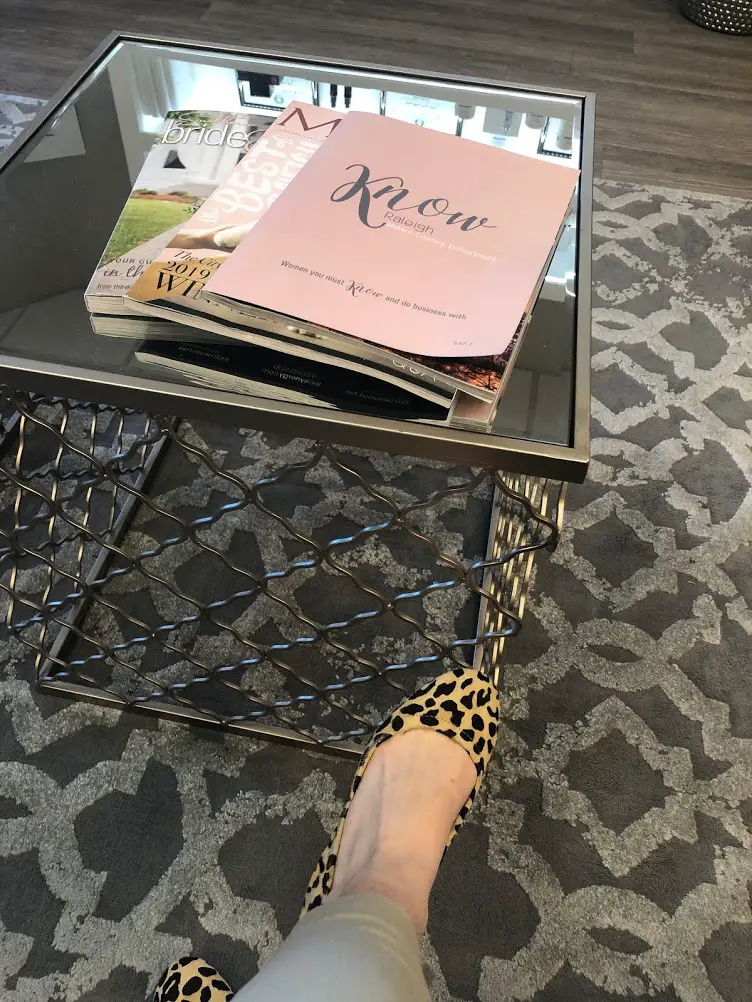 When looking for a provider I suggest you start by browsing provider photos, asking women in your area and booking a consultation appointment. Don't be afraid to book multiple consultations and use the opportunity to get a sense for a provider's work. I really wanted a natural and not "overdone" look and that's exactly what I saw at Skin Raleigh during my consultation.
Don't have local recommendations? You can also search botoxcostmetics.com for a provider in your area. Ensure the provider you choose uses certified nurse injectors and has a wealth of experience. I found that looking at previous clients' results was a great way to gauge the injectors style and experience.
Botox: Timing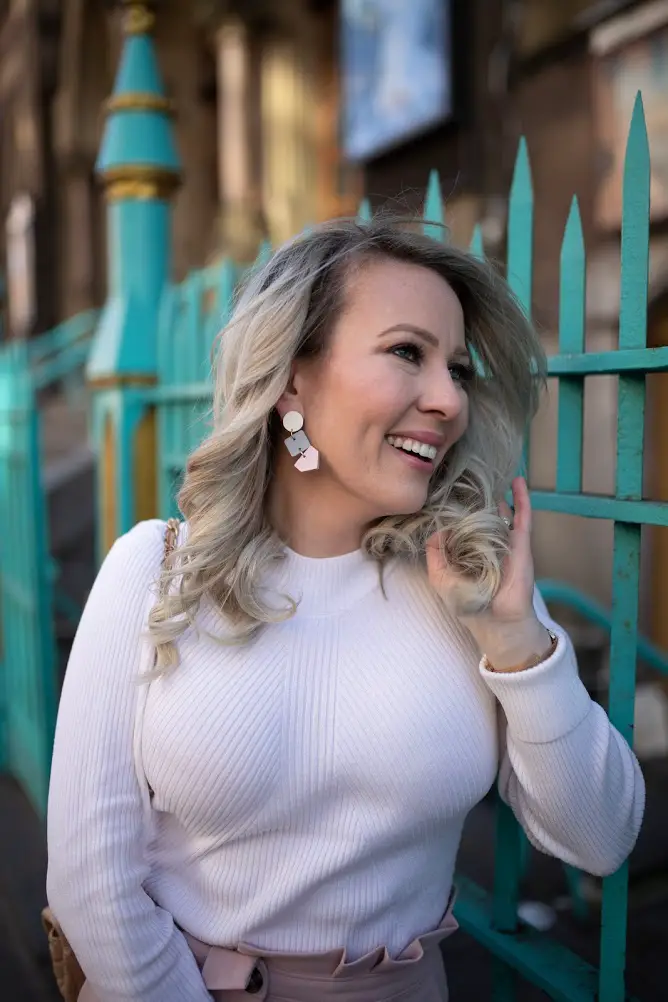 Botox literally takes under a minute to inject and feels like a little stick with no residual pain. One major myth is that you will be able to see your Botox results immediately. Most people will be able to see results in 7 days but it can take up to 12 days for results to be fully evident.  In my experience, it was SO fun to slowly see the results set in. By about day 10, I could really tell a difference. Keep this timeframe in mind if you are planning your Botox for a big event or a trip.
Botox: Cost
Botox pricing can vary based on the brand, provider and location. Injections are measured in units and in my area the prices are generally $10-$14/unit. To give you a sense for how much you may need, I got 4 units on each side for my Crow's feet and 15 units for my middle frown line. The stronger the muscle, the more Botox you will need to relax the area. Over time, as the muscles relax, you may be able to get fewer units.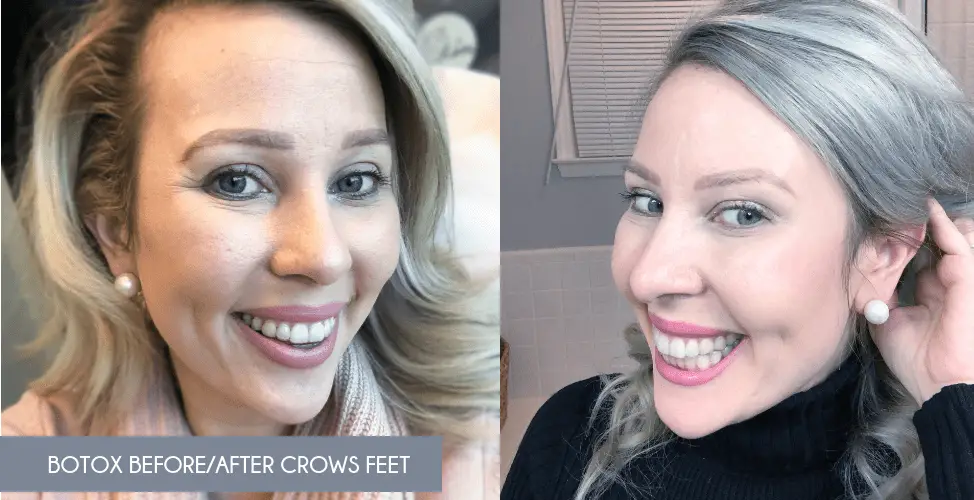 Looking for ways to save money? DO NOT use a "budget" provider! Instead ask a reputable provider about generic options or sales they may offer around the holidays. Many providers also offer yearly Botox memberships that end up being cheaper than paying a la carte.
Skin Raleigh is offering My cancer Chic followers discounted Botox at $12/unit instead of the normal $14/unit. When scheduling your appointment mention My Cancer Chic to receive the discount.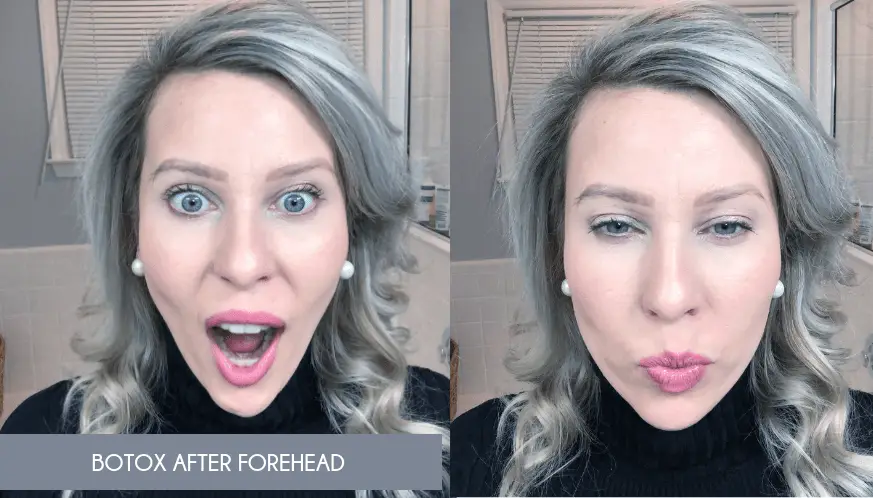 Botox: Potential Risks
Botox is FDA approved and if done by a medical professional it should be a quick and easy procedure.
Those who are pregnant, planning to get pregnant or have a skin infection at the planned injection site should not get Botox. Once we begin our next FET cycle my Botox maintenance will have to be put on hold. Many of you have asked if Botox if save for cancer survivors and the answer is YES. Keep in mind that if you on chemotherapy or have a neurological disorder, you should not get Botox.
Allergies? It is possible to get an allergic reaction from Botox, but it is rare. Botox is a medication and thus there is the potential for adverse reactions. Keep an eye on your face following your injection and contact your doctor if you experience itching, redness or hives.
Botox: Recovery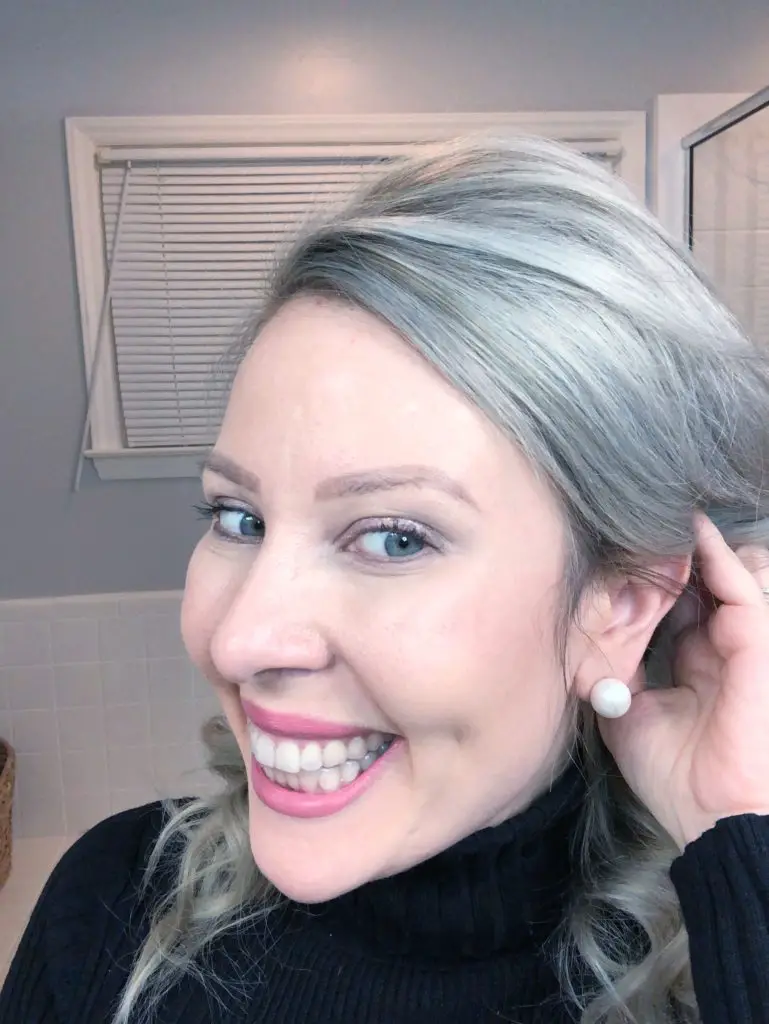 Following your Botox you should not lay down, do inversions (yoga) or do intense exercise for at least 4 hours. Makeup is OK right after as long as it is applied lightly.
Botox: Longevity & Long Term Effects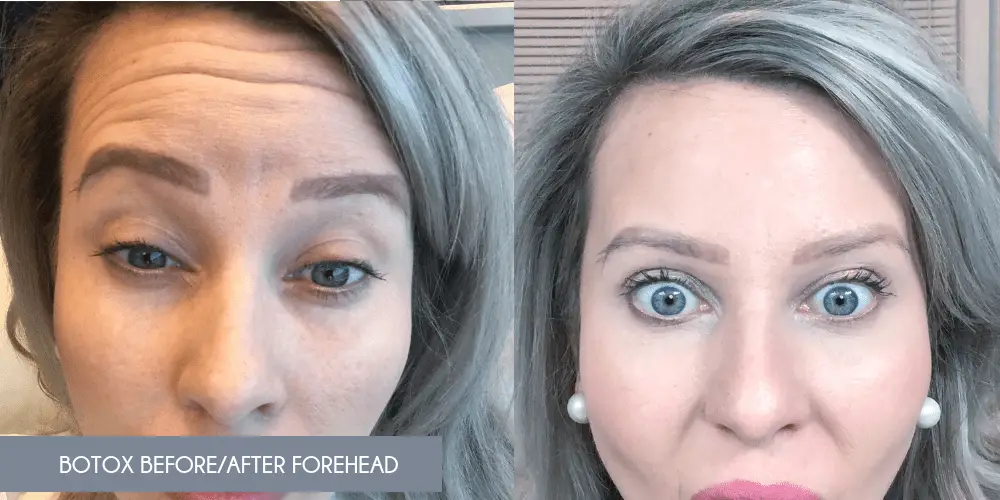 Botox is FDA approved to last 3-4 months. The reality is each person's body is different and some metabolize the Botox faster or slower. As the Botox wears off and is absorbed into your body, the muscles will begin to be active again.
To relax stronger muscles such as the frown line between your brows, you may need to get more regular injections to achieve the desired result. For minor Crow's feet or less static lines, you may be able to go up to 6 months between injections.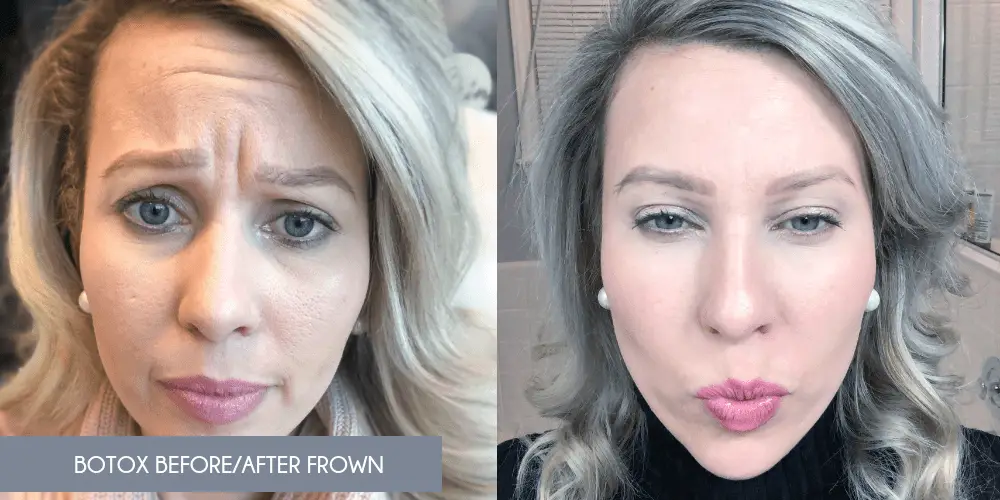 The more frequently you get Botox, the weaker that muscle will become. Long term, your face will learn how to avoid deep frowning or creasing movements. You won't look frozen, your face muscles will just be weaker and thus cause less exaggerated creases. Discuss your long-term treatment goals with your injector to ensure you achieve the desired results and understand the reality of maintaining the look.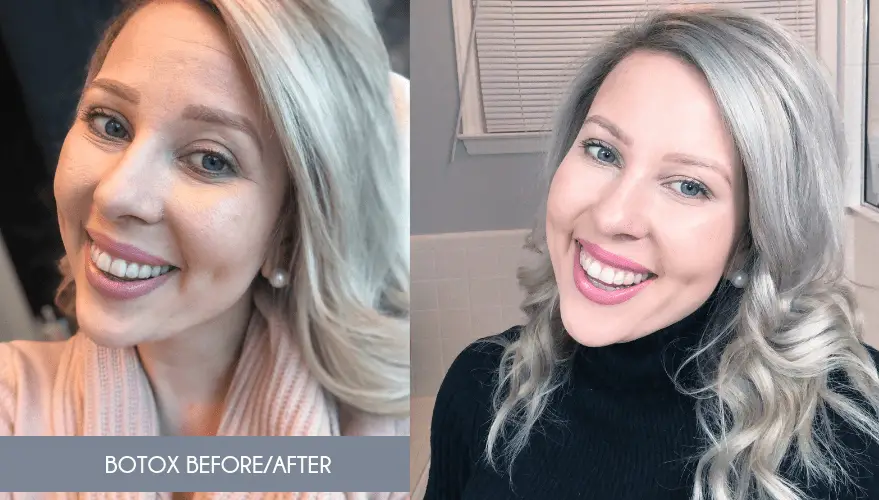 Botox Recap
I am THRILLED with my Botox results. To be honest, I only tried the Botox as a way to improve the results of my under eye filler, but once I saw the crow's feet results I was hooked. I cannot get over how much the Botox open my eyes, lift my brows and made me look rested and refreshed! I feel great about my decision because I did it for ME!
Remember if you are thinking about cosmetic enhancements it is SO important to do it for the right reason. Botox and fillers will never 'cure" your insecurities. Finding self-love and acceptance is a long and difficult journey, and you have to do that hard work. Once you've done that work more power to you if you want to modify your appearance. Just remember that Botox and filler do not define you! You are beautiful with or without them.
I hope I covered all of your questions and piqued your curiosity about Botox. Stay tuned for a full review of my under eye (tear trough) filler coming soon and in the meantime check out the video I made of more "behind the scenes" footage from my experience with Skin Raleigh. You can find more videos from my Botox & Xeomin experiences on my Instagram.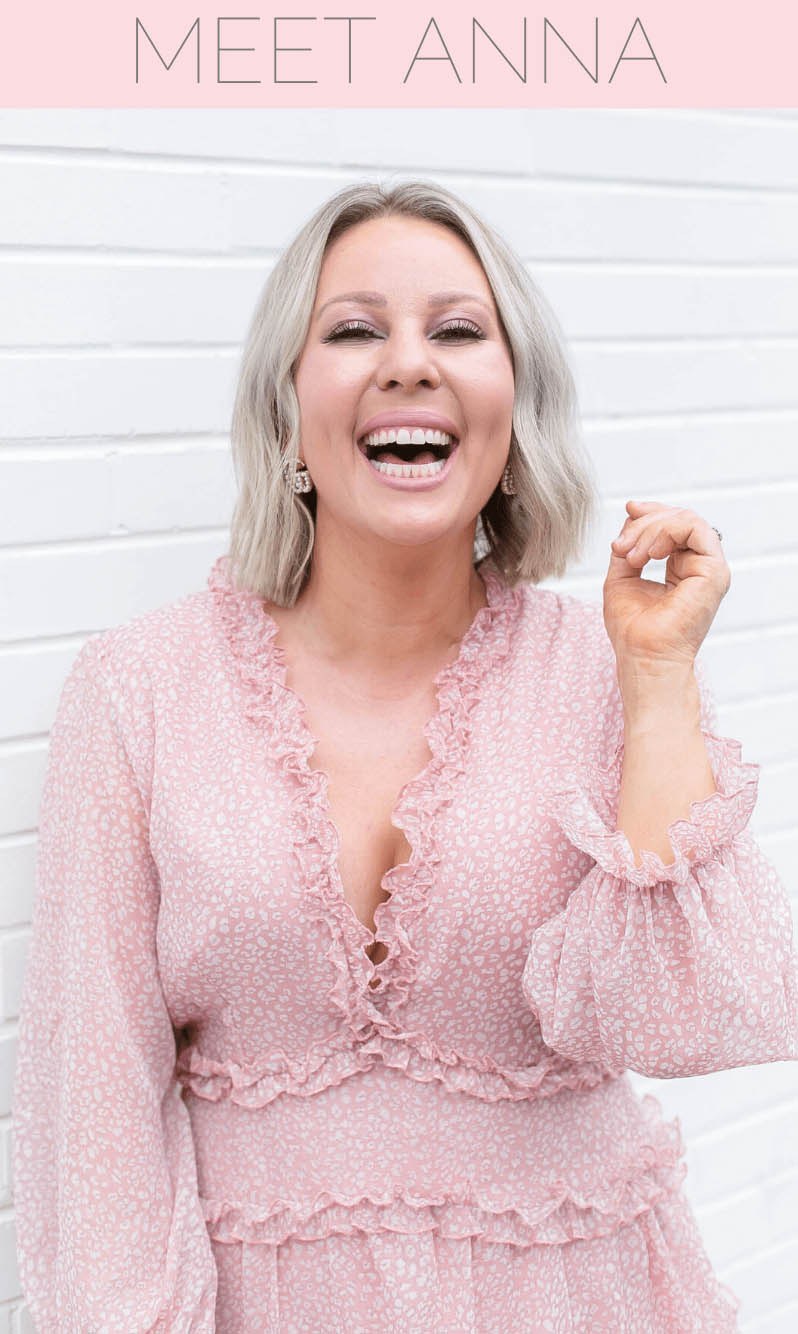 Breast cancer survivor, lover of style, beauty and all things pink! Inspiring you to thrive through adversity.