Reading and talking about books is one of my favorite pastimes, second only to sleeping and of course shopping. When I started to prepare for this round of my book recommendations, I thought I'd only have a few top books to include. Boy was I wrong. I have read so many good books lately and I can't wait to share them with you.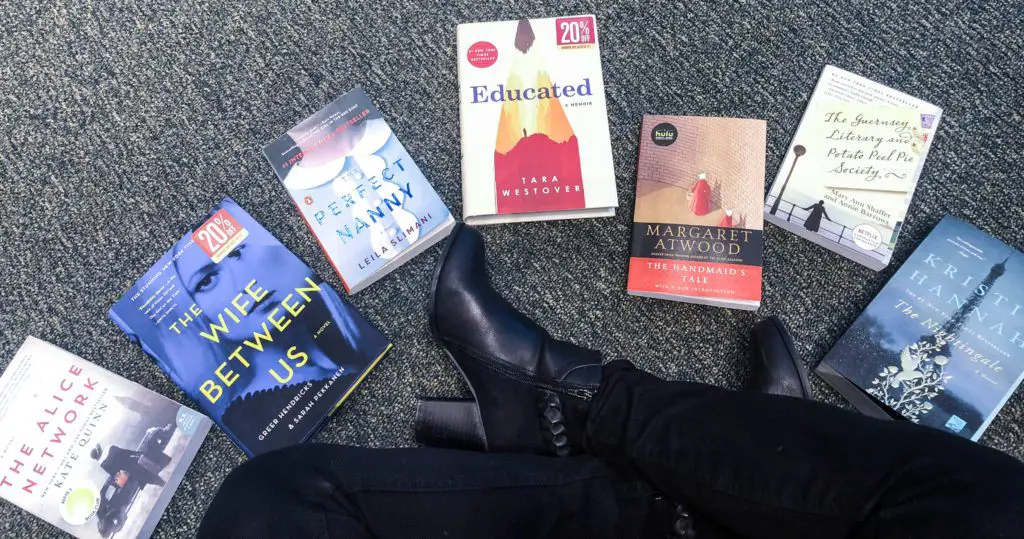 Online v Real Bookstores
I headed to Barnes & Noble with my camera and Mac because let's be honest hard cover books are way prettier to photograph and the feel of bookstores is just so cozy. Turns out the battery to my camera was at home and so there were were at Barnes and Noble in the rain ready to shoot with no camera. All of this to say apologies for the shity iPhone quality photos. Let's be honest though hopefully you can more about the books than the photos in this post haha.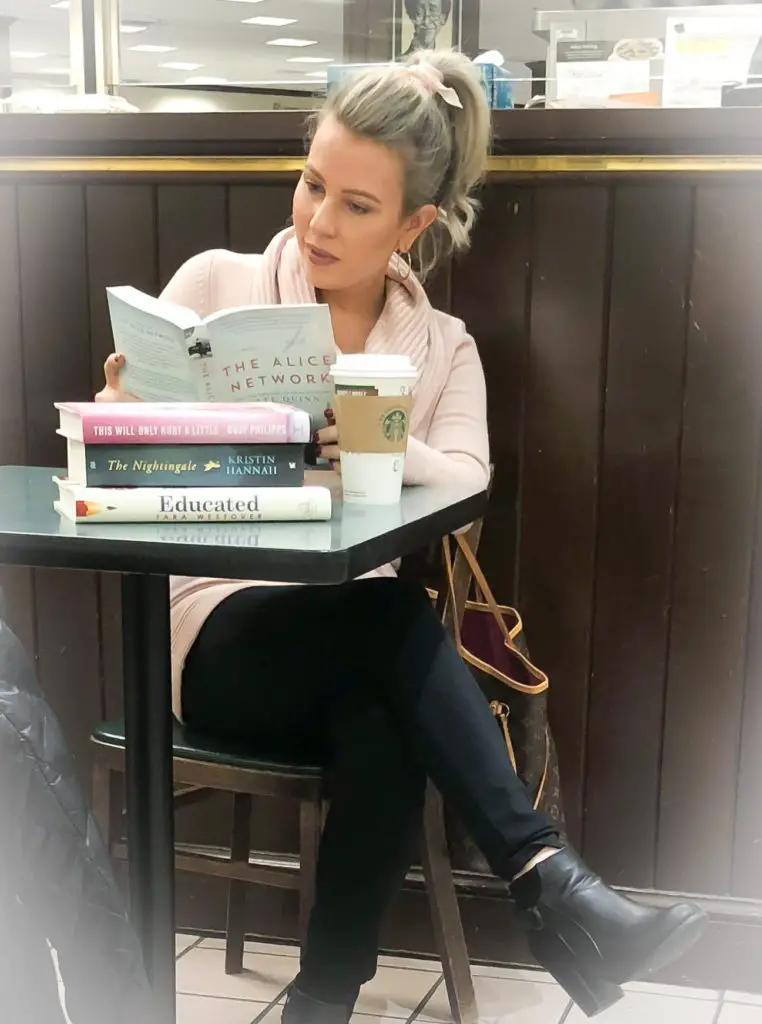 I Guess I'm Officially an Avid Reader
While I was walking around the store grabbing the books I had just recently finished I started seeing tons of other books I read in the last 6 months that I loved but had forgotten about.  I read books so quickly (2-3 days usually) that sometimes I lose track of titles. I really need to get back to tracking the books I read along with ratings. It would make it way easier to prepare these recommendations lists for you all.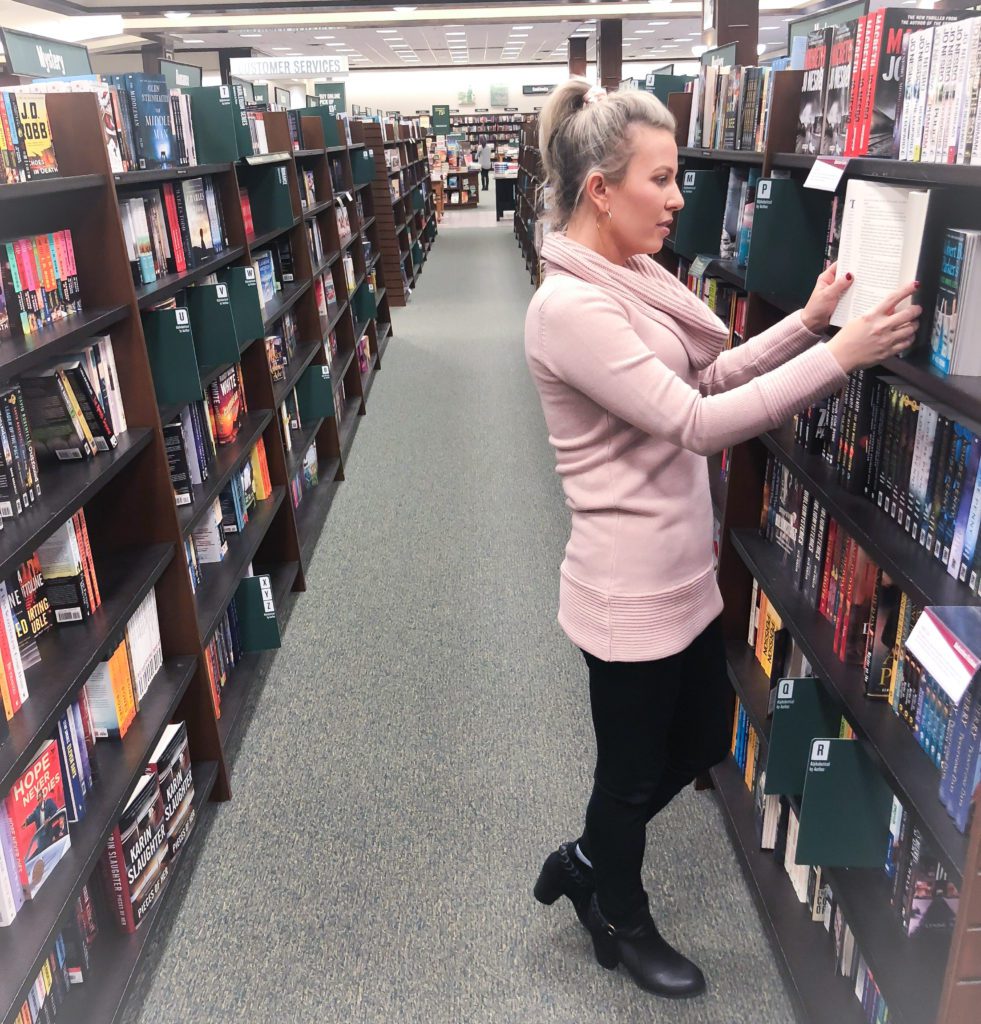 So let's dig right in. I'll start with the books I've read recently that I LOVED! Next I'll share what I'm reading now and I'll end with the books on my wish list. To check out more of my book recommendations check out my first book post. In that post I have tons of psychological thrillers and another fantastic historical fiction book that you won't be able to put down.
My Favorite Recently Read Books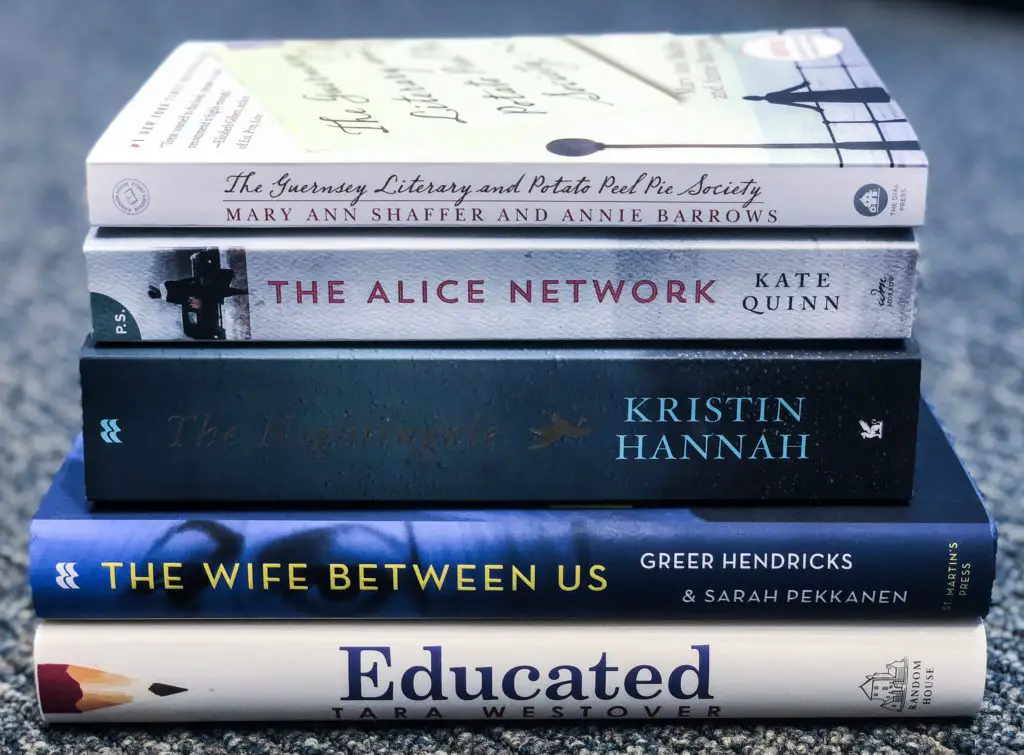 This book was recommended to me by a friend and she described it as a thrilling memoir that reads like fiction. She was spot on! this book is phenomenal. It is appalling, though provoking and utterly intriguing. The story of a young woman growing up in the midwest with a father who believes the government is out to get him and his family breaks your heart while building hope for a future beyond the manipulation and trauma. It's hard to believe this story is not fictional and I promise it will rock your world.
Don't be intimated by the long length of this book. You will fly through it. It's a phenomenal look at the role women played during World War II and the sacrifices they made for their family and their country. It's exciting, heartbreaking and suspenseful. I will say I sobbed at the end and wished I could go back and reread the book for the first time all over again! I finished this 500+ page book in 3 days to give you a sense for how good it is.
Coming off the high of reading Nightingale and not having anyone to talk to about the book, I knew I wanted to read something similar. The Alice Network takes another look at the courageous and dangerous role women played in the French spy network during World War II. Interlaced with themes of family, what it means to be a woman and romance I could not book this book down. It didn't think it was possible, but I loved this book even more than Nightingale.
If you enjoyed Behind Closed Doors or Gone Girl, you will LOVE this book. I chose it for my book club back in the summer and flew through it. The cover is deceiving and you will be shocked by the twists and turns this book takes you on. Themes of manipulation, deception and loyalty run deep in this book. You won't want to put it down once you start. This is another great book for a book club discussion.
If that name isn't enough to intrigue you, I will tell you I have now read this book twice and loved it both times. I know I mentioned this book in my last round up, but someone recently chose it for our book club so I thought I would include it again as I just reread it. In my opinion it's a playful, fun and intriguing story about the power of books, timing and connection during difficult times. I guess I have a thing for historical fiction lately. While some people don't love the format (it's written in letter format), I absolutely love that approach and fell in love with the characters all over again. For those who love a book to movie connection, you can also watch the movie which recently came out.
Honorable Mention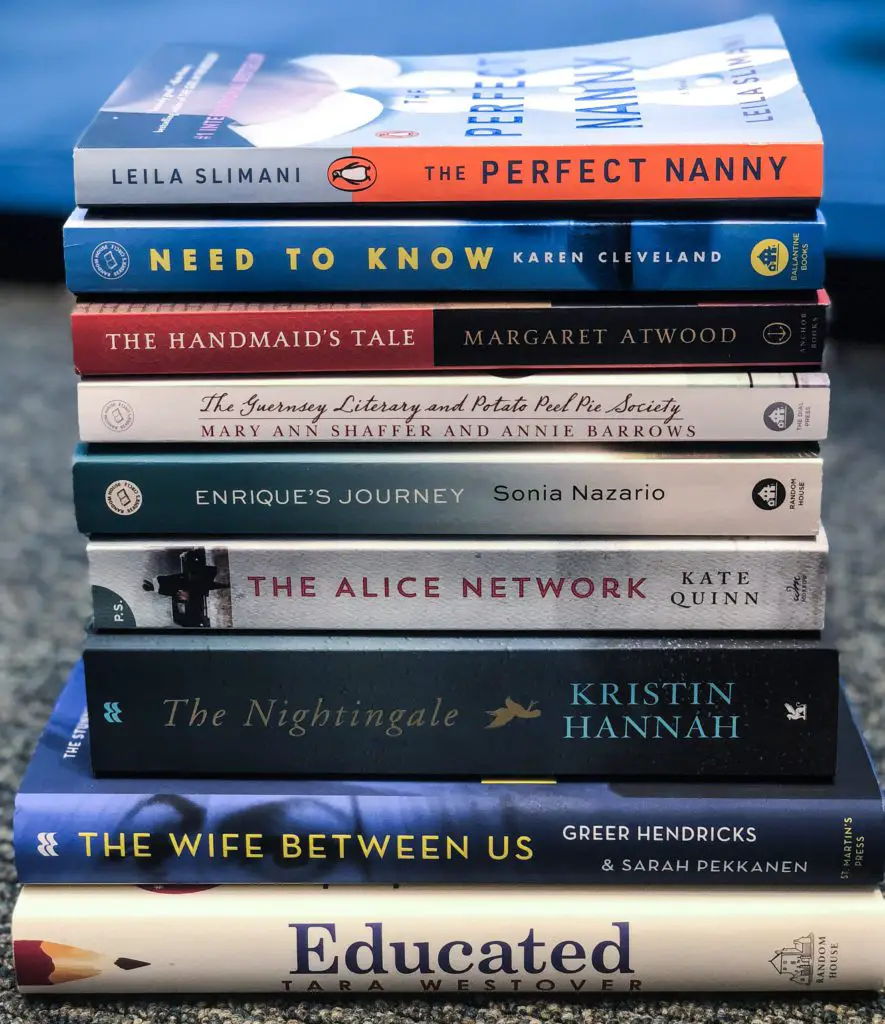 I stumbled upon this book in Barnes and Noble and all the memories of reading this story came flooding back. This book was required reading before my trip to Honduras with Heifer International in 2012. This is a story of danger, heartbreak and family as a young boy travels the dangerous route through South America in attempt to find his mother in American. This is an astonishing story that puts a human face on the ongoing debate about immigration reform in the United States. It is set to become an HBO series soon.
I loved this book right up until the end. It's an amazing story of deception and how a CIA analyst is forced to make decisions about her country loyalty and loyalty to her family when she finds out her husband is not who she thought he was. It's a suspenseful and intriguing read and even if you hate the ending like I did, it's a great book to discuss. How far would you go to  support your spouse if you learned they had done things that could land you in jail and leave your children without a parent?
If you are anything like the majority of the country, you are obsessed with this show. When someone picked this book for our book club I was thrilled. While the book is slightly different from the show, I loved the story line and the discussin that ensued regarding women's rights, our current political climate and how a transition to something like Gilead is not that far fetched, while still terrifying. I definitely recommend this read.
Books I'm Reading Now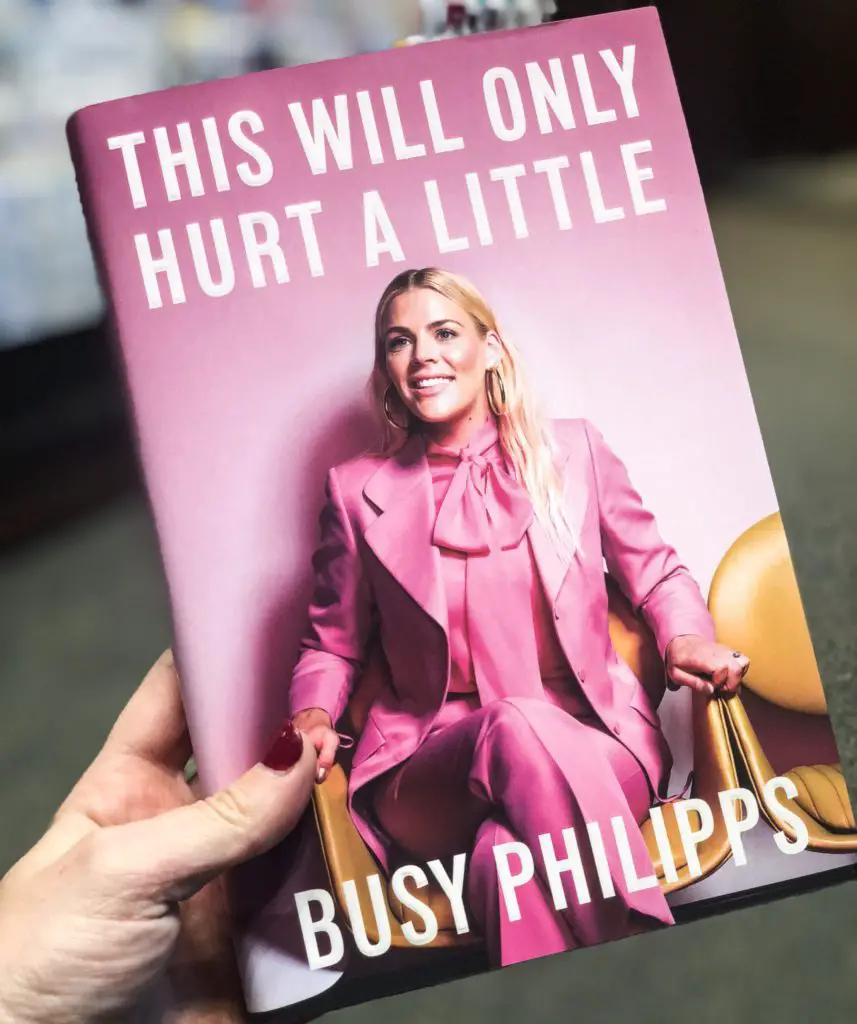 I picked this book up in Toronto in a used book store and the described grabbed me. Stories that take a seemingly idyllic topic and take a deadly twists always catch my interest. I am just beginning this story but can't wait to see how it unfolds.
This book grabbed me from page 1. I absolutely love Busy Phillips on Instagram and this book is just as raw, honest and hilarious. Just a chapter in but can't wait to finish.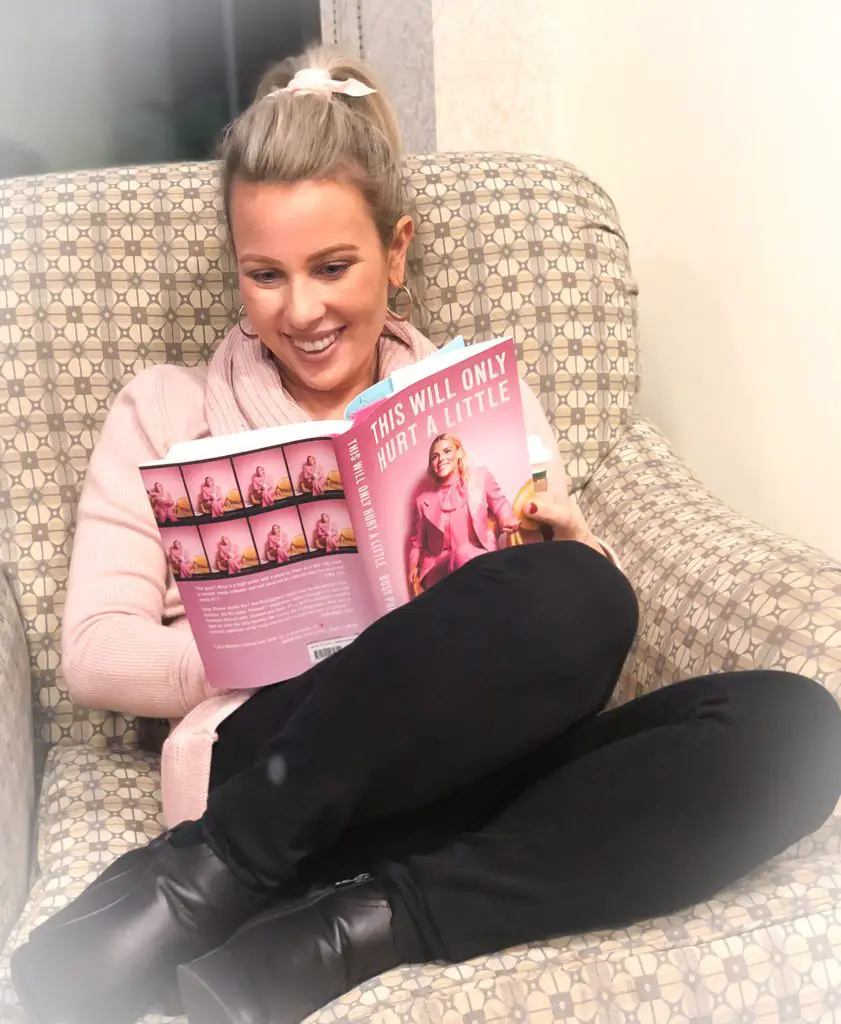 Books on My Wishlist


Jodi Picoult's new book caught my eye at Barnes and Noble. I am looking going to pick up this IVF book that recommended to me. The following psychological thrillers are also on my Amazon Wishlist
I hope you enjoyed my book recommendations. If you're here I consider you my book buddies. What are you reading now and what books do you recommend?
Book Clubs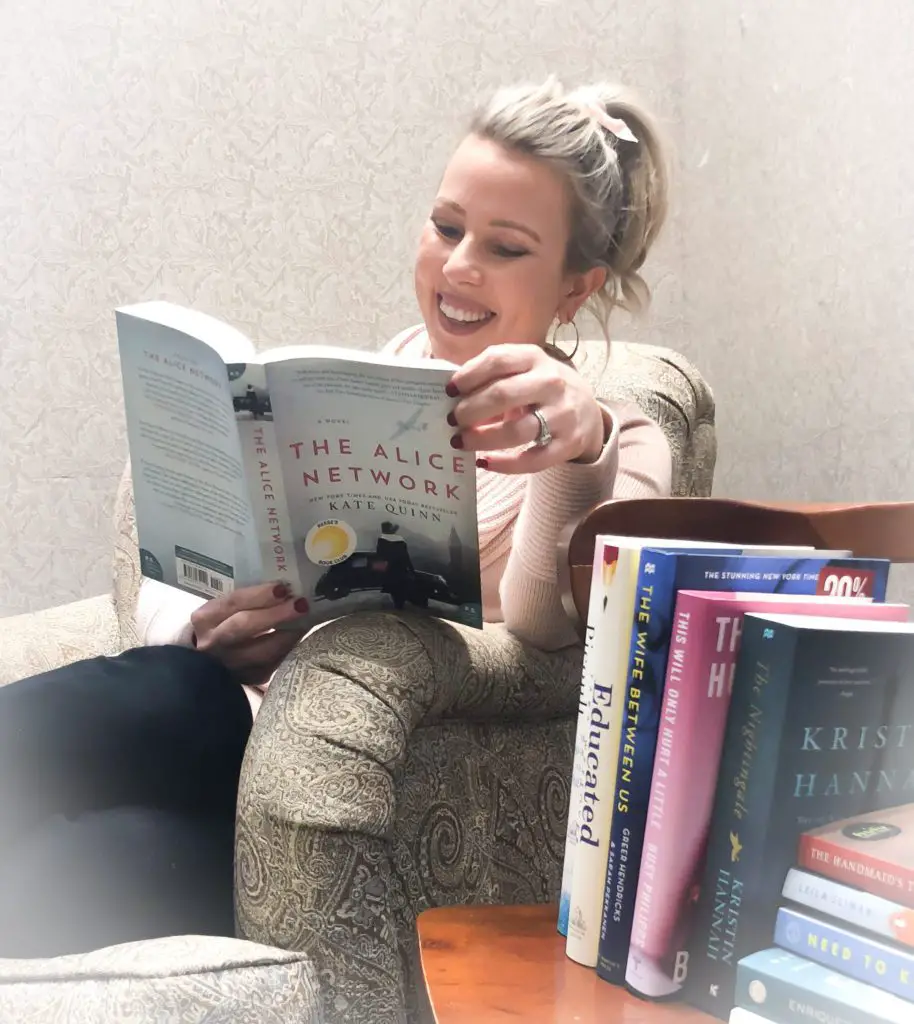 Let me know in the comments if you're interested in an online book club discussion. I love my in-person book club and would love to talk books with you all even more. A good book almost feels wasted if you can't talk about it!